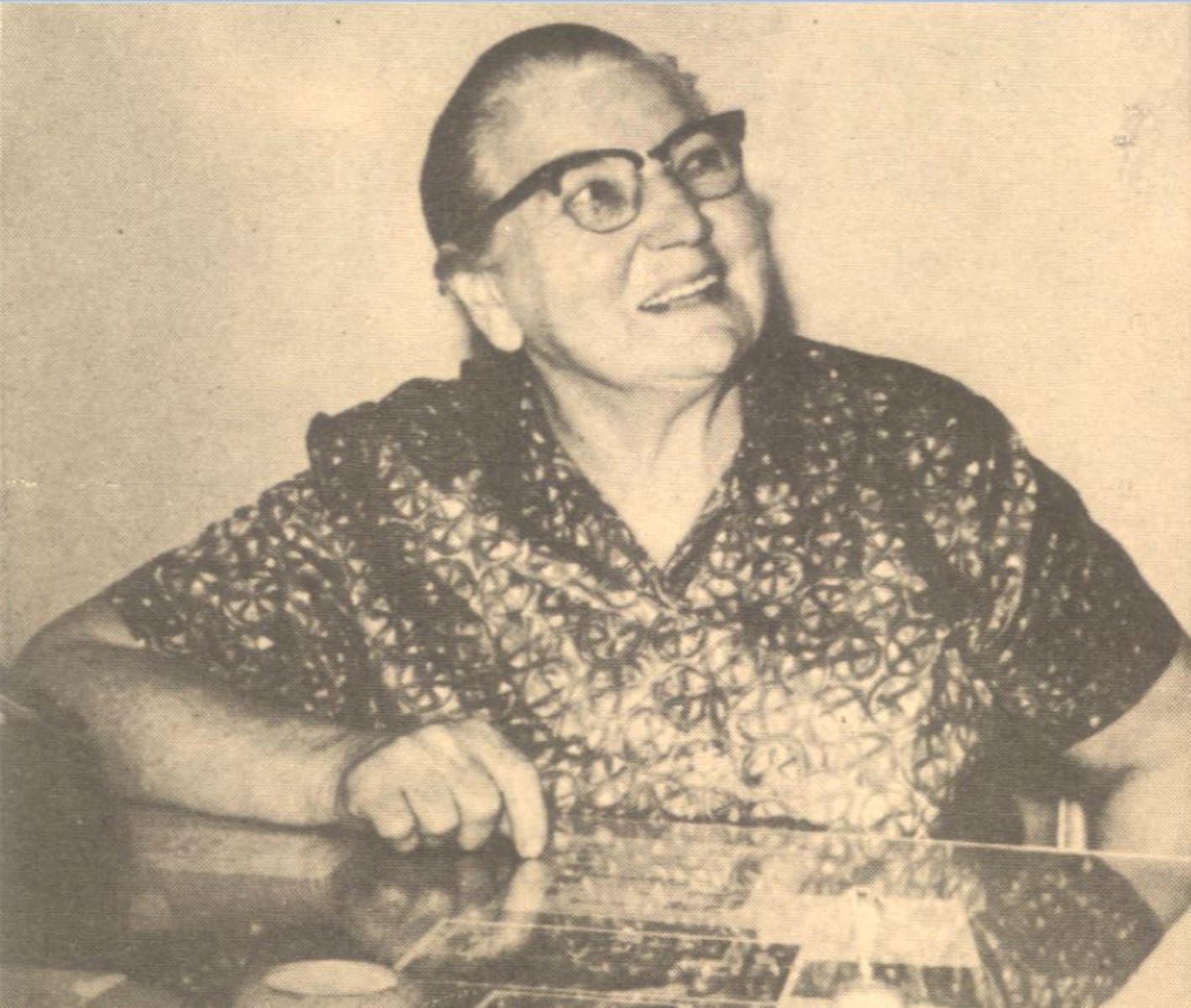 Talvik, Maria (1894–1980)
×
The Brazilian White Center – UNASP is a team of teachers and students at the Brazilian Ellen G. White Research Center – UNASP at the Brazilian Adventist University, Campus Engenheiro, Coelho, SP. The team was supervised by Drs. Adolfo Semo Suárez, Renato Stencel, and Carlos Flávio Teixeira. Bruno Sales Gomes Ferreira provided technical support. The following names are of team members: Adriane Ferrari Silva, Álan Gracioto Alexandre, Allen Jair Urcia Santa Cruz, Camila Chede Amaral Lucena, Camilla Rodrigues Seixas, Daniel Fernandes Teodoro, Danillo Alfredo Rios Junior, Danilo Fauster de Souza, Débora Arana Mayer, Elvis Eli Martins Filho, Felipe Cardoso do Nascimento, Fernanda Nascimento Oliveira, Gabriel Pilon Galvani, Giovana de Castro Vaz, Guilherme Cardoso Ricardo Martins, Gustavo Costa Vieira Novaes, Ingrid Sthéfane Santos Andrade, Isabela Pimenta Gravina, Ivo Ribeiro de Carvalho, Jhoseyr Davison Voos dos Santos, João Lucas Moraes Pereira, Kalline Meira Rocha Santos, Larissa Menegazzo Nunes, Letícia Miola Figueiredo, Luan Alves Cota Mól, Lucas Almeida dos Santos, Lucas Arteaga Aquino, Lucas Dias de Melo, Matheus Brabo Peres, Mayla Magaieski Graepp, Milena Guimarães Silva, Natália Padilha Corrêa, Rafaela Lima Gouvêa, Rogel Maio Nogueira Tavares Filho, Ryan Matheus do Ouro Medeiros, Samara Souza Santos, Sergio Henrique Micael Santos, Suelen Alves de Almeida, Talita Paim Veloso de Castro, Thais Cristina Benedetti, Thaís Caroline de Almeida Lima, Vanessa Stehling Belgd, Victor Alves Pereira, Vinicios Fernandes Alencar, Vinícius Pereira Nascimento, Vitória Regina Boita da Silva, William Edward Timm, Julio Cesar Ribeiro, Ellen Deó Bortolotte, Maria Júlia dos Santos Galvani, Giovana Souto Pereira, Victor Hugo Vaz Storch, and Dinely Luana Pereira.
First Published: July 27, 2021
Maria Talvik worked for 26 years as the cafeteria chef at UNASP-SP and rendered a notable and positive influence over hundreds of students. In her honor, today the cafeteria at UNASP-SP is called "Maria Talvik Restaurant."
Maria Talvik was born January 9, 1894 in the city of Reval, currently Tallinn, in Estonia.1 She was the daughter of Hans and Maria Sõitja, who were Estonians themselves. She had as her siblings Anna Sõitja, Hans Sõitja, Gustav Sõitja, and Anton Sõitja.2 She arrived in Brazil on May 7, 1914.3 She married Aleksander Talvik, and from this union was born Linda Talvik.4 Linda became the wife of Pastor Geraldo de Oliveira, an evangelist.5
After 19 years in Brazil, on November 1, 1933, Maria was hired to be the chef of the Brazil College cafeteria (today UNASP-SP). As the years passed, Maria contributed to the growth of the Adventist church in Brazil, especially the Brazil College development with the officializations and openings of new college majors.6 She showed her creativity and leadership abilities while enduring the difficult periods that the Brazil College went through, including facing World War II. She made sure the cafeteria kept running smoothly and that the students and workers could stay healthy.7
With the growth of UNASP-SP, it became necessary to build a new environment for meals. Thus, just a little while before her retirement, Maria participated in the transition of the old cafeteria, with a destined total capacity of 100,8 to the new cafeteria, with three stories, with the main one being a hall that fit over 800 people. The inauguration of the new building was held on August 5, 1958. This event was held with the presence of state and federal authorities of education besides Adventist Church representatives from various Unions and the South American Division.9 In her honor, today the cafeteria is called "Maria Talvik Restaurant."10
Having worked for 26 years, Maria retired11 on March 15, 1959. She passed away in 1980 in the city of Extrema in state of Minas Gerais at 96 years old, with 21 of those years taking place during her retirement. Her funeral was held in UNASP-SP, and she was buried in Cemitério da Paz in the state of São Paulo.12
Maria Talvik left a great contribution to the Seventh-day Adventist Church in Brazil. She worked for 26 years as the cafeteria chef at UNASP-SP, always showing determination and integrity at work, also being highly admired for her sense of organization, competency, and consciousness as a leader. She rendered a notable and positive influence over hundreds of students that themselves soon became leaders, pastors, and teachers of the Church all over the Brazilian territory.
Sources
"Flashes da União Sul-Brasileira – Colégio Adventista Brasileiro," Revista Adventista 52, no. 11 (November, 1958).
"Linda Talvik de Oliveira." Revista Adventista 86, no. 7 (July, 1990).
"Maria Talvik." Geni Network (Online). November 25, 2016. Accessed February 12, 2020, https://www.geni.com/people/Maria-Taivik/6000000012690473445.
"Maria Talvik." Revista Adventista 75, no. 6 (June 1980).
Santos, Luís Henrique, ed. Muito Além do Ensino: UNASP - 100 anos de história (1915-2015). Tatuí, SP: Brazil Publishing House, 2015.
Seventh-day Adventist Yearbook. Washington, D.C.: Review and Herald Publishing Association, 1959.
Notes