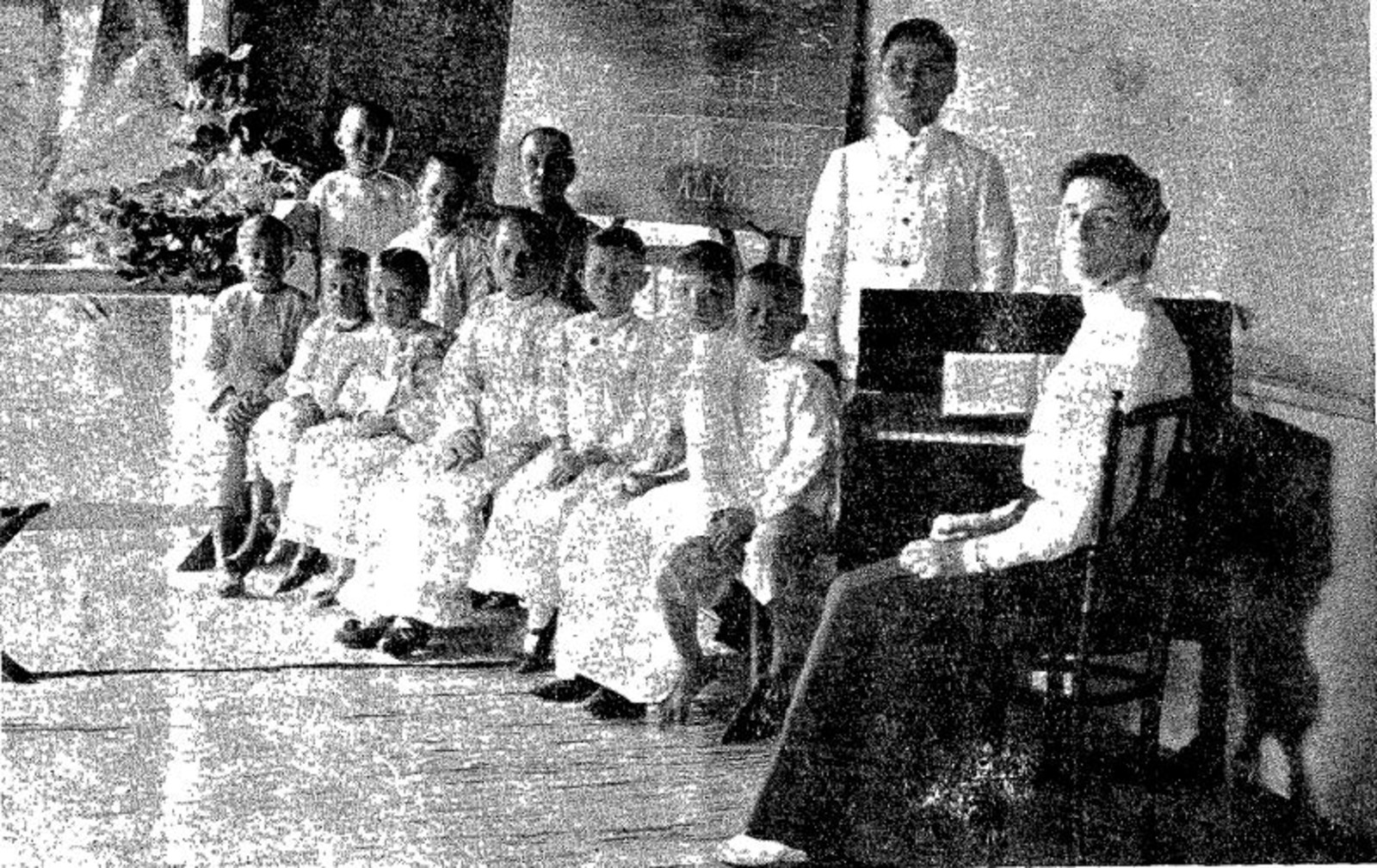 Judge, Bernard (1879–1959) and Emma (Salm) Judge (1877–1953)
×
Milton Hook, Ed.D. (Andrews University, Berrien Springs, Michigan, the United States). Hook retired in 1997 as a minister in the Greater Sydney Conference, Australia. An Australian by birth Hook has served the Church as a teacher at the elementary, academy and college levels, a missionary in Papua New Guinea, and as a local church pastor. In retirement he is a conjoint senior lecturer at Avondale College of Higher Education. He has authored Flames Over Battle Creek, Avondale: Experiment on the Dora, Desmond Ford: Reformist Theologian, Gospel Revivalist, the Seventh-day Adventist Heritage Series, and many magazine articles. He is married to Noeleen and has two sons and three grandchildren.
First Published: January 29, 2020
Bernard and Emma Judge served the Seventh-day Adventist Church in their homeland Australia and as early missionaries to Sumatra and Java.
Bernard Judge was born on April 7, 1879, in Hobart, Tasmania, to George and Christina Judge.1 His three sisters were Kate, Christina (usually called Teenie or Tina), and Margaret. The family were among the earliest Seventh-day Adventists in Tasmania, introduced to the faith by Elders Israel and Baker.2
A career that led to overseas mission service began with Judge canvassing books in the country towns of Victoria. Beginning in 1900, he sold at different times Patriarchs and Prophets, Desire of Ages, Home Handbook, and Coming King.3 By 1908, he had moved to Queensland working in places such as Dalby and the Brisbane suburb of Rocklea.4 He was chosen as a Queensland representative at the 1908 Australasian Union Conference session held in the Avondale church, New South Wales, where he came under the notice of church leaders as a candidate for mission service.5 In Brisbane, Judge had befriended Emma Salm6 who had also worked as a bookseller.7 On March 2, 1909, they were married in the Brisbane church and a few days later left aboard the Van Spilbergen to work in the Sumatra Mission.8
Overseas Mission Service
From 1909 through 1919, Judge was director and secretary/treasurer of the Sumatra Mission with headquarters in Padang.9 He became proficient in the Malay language.10 In the early years, his sister, Christina, joined him to provide nursing care to the sick in the district. Being in an Islamic country, Christian missionaries were forbidden to openly conduct evangelistic crusades,11 so Judge offered English-language schools for the Chinese12 and for those in Battakland up in the mountains.13 The humid coastal regions were difficult places to live. At one time Judge was reported to be ill with typhoid fever, but he recovered.14
In 1919, Judge was ordained and transferred to the East Java Mission to serve as secretary/treasurer.15 He held that role until 1926 and then returned to his former post as director and secretary/treasurer of the Sumatra Mission until 1930.16
When Bernard and Emma Judge permanently returned to Australia, they settled in Brisbane. Emma Judge, who was two years older than her husband, died on October 28, 1953, and was buried in the Lutwyche Cemetery, suburban Brisbane.17 Bernard Judge died on September 19, 1959, at the age of eighty. Much of their mission service was spent away from their homeland and news of their activities was seldom reported in the Australasian Record. However, having learned the foreign language they capitalized on that asset by devoting themselves wholly to the conversion and training of the Indonesian people.
Sources
"Bernard Judge." FamilySearch. Intellectual Reserve, 2020. Accessed January 9, 2020. https://www.familysearch.org/search/record/results?givenname=bernard&surname=judge&father_givenname=george&father_surname=judge&record_country=Australia&record_subcountry=Australia%2CTasmania.
Brother Bernard Judge…" Union Conference Record, March 22, 1909.
"Delegates to the Union Conference, 1908." Union Conference Record, September 7, 1908.
Detamore, F[ordyce] A. "Java and Sumatra." Asiatic Division Mission News, August 1, 1916.
Fulton, J[ohn] E. "The Work in Padang, Sumatra." Union Conference Record, October 17, 1910.
Holmes, J. P[ercy]. "Bernard Judge." Australasian Record and Advent World Survey, October 26, 1959.
Judge, B[ernard]. "Sumatra Mission." Union Conference Record, October 24, 1910.
Judge, B[ernard]. "Young People's Meeting in Brisbane." Union Conference Record, May 18, 1908.
Montgomery, R[oy] P. "The East Indies." Asiatic Division Newsletter, July 1, 1913.
"Monthly Summary of Australasian Canvassing Work," Union Conference Record, January 1, 1900.
"Monthly Summary of Australasian Canvassing Work," Union Conference Record, July 1, 1900.
"Monthly Summary of Australasian Canvassing Work." Union Conference Record, March 2, 1908.
Piper, H[arold] E. "Christina Judge." Australasian Record, July 21, 1919.
Reye, E[rnst] A. "Emma (Salm) Judge." Australasian Record and Advent World Survey, December 14, 1953.
Seventh-day Adventist Yearbooks. Washington, D.C.: Review and Herald Publishing Association, 1912-1930.
Notes