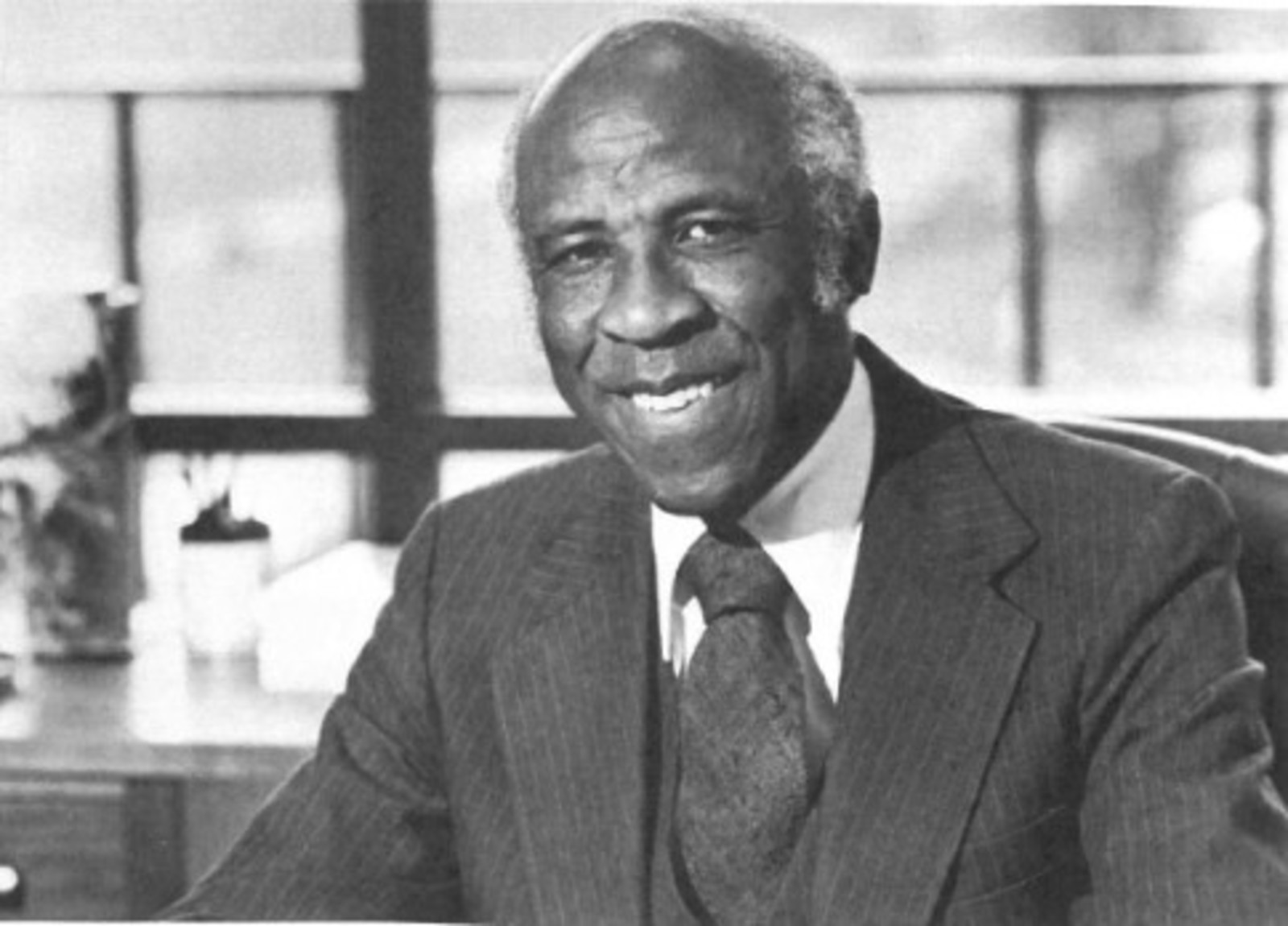 Warren, Adell Roy, Sr. (1920–1988)
×
Samuel London, Ph.D., is a professor and chair of the Department of History and Political Science at Oakwood University, Huntsville, Alabama. He is the director of the Oakwood Office for the Encyclopedia of Seventh-day Adventists. London wrote the book Seventh-day Adventists and the Civil Rights Movement (University Press of Mississippi, 2010). Samuel and his wife Laura reside in Priceville, Alabama.
First Published: January 29, 2020
For more than four decades Adell Warren, Sr., served the Seventh-day Adventist Church as the business manager of Oakwood College in Huntsville, Alabama, and Riverside Sanitarium in Nashville, Tennessee.
Adell was born on September 4, 1920, to Emmett Warren (1895–1973) and Carrie Rome (1900–1956) in Chattanooga, Tennessee.1 Shortly after Adell's birth the family moved to Columbus, Ohio, where he attended Garfield Elementary and Bexley High School, graduating in 1939.2 In the fall of that year he enrolled at Ohio State University in Columbus, Ohio.3 After completing two years of study, Warren was drafted into the armed forces and served as a warrant officer from 1943 to 1945 at Courtland Air Force Base in Courtland, Alabama.4 It was here that he was first introduced to the seventh-day Sabbath. One Saturday an airman at the base conscientiously refused Warren's order to report for duty. When the base commander learned of the infraction, he pardoned the young man and gave him permission to be off-duty on the Sabbath.5 At the close of World War II Warren was honorably discharged from the military and resumed his studies at Ohio State.6 During this time he, along with his family, started studying the Scriptures with a Seventh-day Adventist Bible worker. In 1946 Ulysses S. Willis (1882–1954) baptized the entire family.7
The following year Warren earned a Bachelor of Science in Business Administration from Ohio State.8 He also received a Master of Science in Urban Studies and Community Planning in 1981 from Alabama A&M University in Normal, Alabama.9 On July 31, 1949, he married Ruth Ann Jones in Nashville, Tennessee.10 They had three children: Linda Adele, Karen Joy, and Adell Roy, Jr.
In 1947 Warren obtained employment as an assistant to Harry Dickinson Dobbins (1902–1987), the business manager at the Riverside Sanitarium and Hospital.11 A couple of years later the sanitarium promoted Warren to business manager. He served in this capacity until 1952.12 During his time there, he oversaw the move of the sanitarium from small cottages into a newly constructed brick building on the campus grounds. He recruited a cadre of nurses to the Riverside staff. Among the recruits was Ruth Ann Jones, Warren's soon-to-be wife.13 In 1952 Warren accepted an invitation from Oakwood's president, Frank Loris Peterson (1893–1969), to become the college's business manager.14 During a period of 29 years he made several significant contributions to Oakwood. Warren persuaded the city of Huntsville, Alabama, to extend its public utilities (electricity, water, sewer, and natural gas) to the Oakwood campus, even though the college was technically outside of the city's jurisdiction. Furthermore he planned and managed the construction of the following buildings that together make the current campus recognizable: Peterson Hall, Green Hall, G. E. Peters Hall, Ford Hall, Carter Hall, Ashby Auditorium, W. J. Blake Memorial Center, Edwards Hall, W. R. Beach Natatorium, Eva B. Dykes Library, C. E. Moseley Religion Complex, Anna Knight Hall, Cooper Science Complex, the Oakwood University church, and the University Market and Bookstore.15 He also acquired additional property for the college, increasing its land holdings from 964 to 1,185 acres.16 As Oakwood's chief financial officer (CFO), he took the school out of a financial deficit at the time of his arrival in 1952 and helped it to maintain a sound fiscal standing.17 By the close of his 29-year tenure he had gained the distinction of serving in the administration of six Oakwood College presidents: Frank Loris Peterson, Garland Millet, Addison V. Pinkney, Frank Hale,. Calvin B. Rock, and Benjamin F. Reaves.18 During his years at Oakwood, Warren was also an active member of the College church. At various points of time he served as an elder, the lay activities leader, Ingathering coordinator, church treasurer, Sabbath School teacher, and Sabbath School superintendent. He was also a member of the International Cathedral Choir and the Handbell Choir.19
In 1980 Warren retired from his duties at Oakwood College and went on to earn a master's degree from Alabama A&M University. Shortly after his graduation he returned to the Riverside Hospital in Nashville, Tennessee, to help resolve some critical management issues there. The onset of illness soon forced him into a second retirement.20 In 1988 he established The Committee of 100 for Oakwood College, Inc., comprised of a select group of influential and resourceful patrons pledged to the continued support of the institution.21 Warren died, at the age of 68, from a heart attack on December 31, 1988, at Huntsville Hospital in Huntsville, Alabama.22
Warren will be remembered as a kind, courteous, and understanding CFO who was committed to keeping Oakwood College and Riverside Hospital on a sound financial base. His genius was exhibited in bringing together those facets that would ensure the institutions' fiscal stability. Without a doubt he was a faithful steward of God's monetary gifts entrusted to these institutions. In this way he touched many lives, winning the respect and admiration of church leaders and respected business professionals around the world.23 His legacy continues with the work of the organization that he founded, The Committee of 100 for Oakwood College, Inc.
Sources
"Adell Warren of Oakwood College Is Dead!" North American Regional Voice, January 1989.
"Adell Warren, Sr., obituary." Oakwood College church, January 5, 1989. Oakwood University Archives.
1943 U.S. World War II Army Enlistment Records, Columbus, Ohio. "Warren, Adell," Ancestry.com. Accessed April 23, 2019. http://ancestry.com.
"Oakwood College Funeral Notice for Adell Warren." January 3, 1989. Oakwood University Archives.
"Remembering Adell Warren." Spring 1989. Oakwood University Archives.
"Wedding Bells." North American Informant 3, no. 20 (October 1, 1949).
Notes