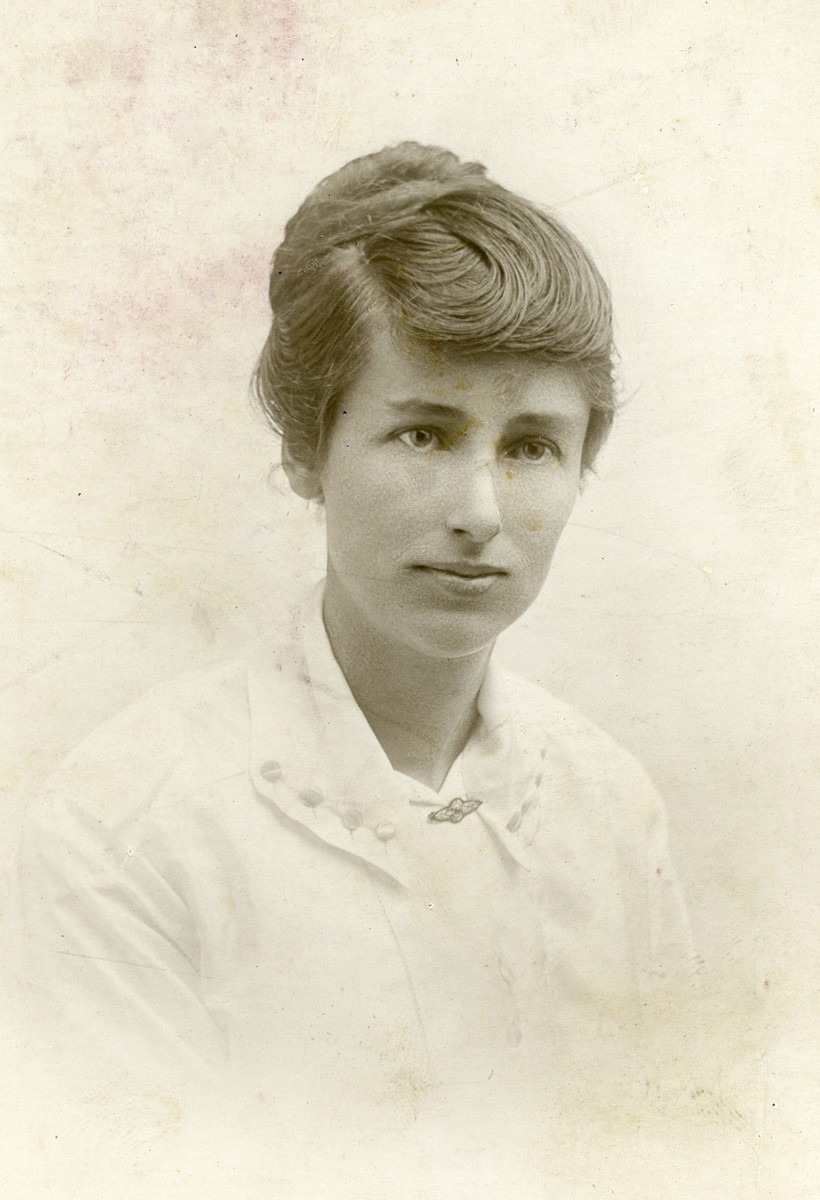 Rogers, Viola May (1891–1963)
×
Milton Hook, Ed.D. (Andrews University, Berrien Springs, Michigan, the United States). Hook retired in 1997 as a minister in the Greater Sydney Conference, Australia. An Australian by birth Hook has served the Church as a teacher at the elementary, academy and college levels, a missionary in Papua New Guinea, and as a local church pastor. In retirement he is a conjoint senior lecturer at Avondale College of Higher Education. He has authored Flames Over Battle Creek, Avondale: Experiment on the Dora, Desmond Ford: Reformist Theologian, Gospel Revivalist, the Seventh-day Adventist Heritage Series, and many magazine articles. He is married to Noeleen and has two sons and three grandchildren.
First Published: November 20, 2021
Viola Rogers was for many years involved in editorial work for the Seventh-day Adventist Church in Australasia. She was the senior editor for the Australasian Record and The Missionary Leader for a period of eight years.
Viola May Rogers was born in Tasmania on October 4, 1891, to Seventh-day Baptists Mattson Dougher Rogers and Estelle Viola (Babcock) Rogers.1 In 1886 her parents had migrated from America to New Zealand on the same ship that Arthur Daniels and his wife sailed to their appointment in the South Seas. Approximately two years later the Rogers family moved to Tasmania where they became Seventh-day Adventists under the ministry of Robert Hare. Viola had two older sisters, Cora Estelle (b.1888) and Jessie Rena (b.1889).2 At her little rural school in Irishtown, Tasmania, Viola was taught for some years by a young man named Joseph Lyons who later became Prime Minister of Australia. She renewed her acquaintance with him when he was in office.3 Viola advanced to the Avondale School for Christian Workers in Cooranbong, New South Wales, graduating in 1910 from the Business Course.4
Church Career
After her graduation Viola was employed in the New South Wales Conference office until 1916, part of the time serving as the assistant secretary of the Education Department.5 A major shift in her career path occurred in 1917 when she was appointed to do editorial work in the church headquarters at Wahroonga, New South Wales.6 Her literary abilities were evident in her numerous articles of a newsworthy nature such as the annual Sydney Sanitarium nursing class graduations.7 She worked alongside Anna (Ingels) Hindson, both women adopting the practice of writing letters to isolated missionaries in the Pacific Islands. As the number of missionaries increased it became necessary to send the letters in the form of an office news sheet titled "Jottings."8 After being assistant to Hindson, Viola was chosen in 1930, on Hindson's retirement, to be the successor for the positions of editor for the Australasian Record and The Missionary Leader, two of the leading periodicals of the Australasian Union Conference.9 In these capacities she became a household name in the homes of church members throughout Australasia.
Another significant change in Viola's career took place in 1938 when church leaders made the decision to transfer all editorial work from headquarters to the offices of the Signs Publishing Company, Warburton, Victoria.10 At the same time Viola was reassigned to engage in field evangelism as a Bible instructor. She had not trained for the work but quickly adapted to it and remained in the role for the remainder of her service years. For eight years, 1939 through 1946, she was connected to evangelistic crusades in her Tasmanian homeland.11 Three more years, 1947 through 1949, she served in the same role in Victoria before her retirement.12
Final Years
Viola's interest in Pacific Island missions was maintained with many hours spent collecting public donations during the annual Appeal for Missions campaigns. She gathered hundreds of pounds for the cause that absorbed her.13 She remained in Victoria and died on November 6, 1963. She was laid to rest in the Seventh-day Adventist section of the Upper Yarra Public Cemetery at Wesburn, near Warburton, Victoria.14
Sources
Avondale School for Christian Workers: Annual Announcement. Cooranbong, New South Wales: Avondale Press, 1946.
Baker, W[illiam] L.H. "Estelle Viola Rogers." Australasian Record, April 19, 1920.
"Changes for the Record." Australasian Record, September 26, 1938.
"Mattson Rodgers." Search-Tasmanian Names Index, n.d. Retrieved from https://linctas.ent.siridyix.net.au/client/en-AU/names/search/detailnonmodal/ent:$002f$002fNAME_INDEXES$002f0$002fNAME_INDEXES:939249.one?qu=mattson&qu=rogers.
"Miss Viola Rogers, who has been assisting…" Australasian Record, January 21, 1917.
"Nominations." Australasian Record, September 29, 1930.
Rogers, Viola. "Graduating Exercises of the Sanitarium." Australasian Record, September 29, 1919.
Seventh-day Adventist Yearbooks. Washington, D.C.: Review and Herald Publishing Association, 1914- 1949.
Streeter, H[arry] S. "Her Life Was a Confession of Christ." Australasian Record and Advent World Survey, December 2, 1963.
Streeter, H[arry] S. "Viola May Rogers." Australasian Record and Advent World Survey, December 2, 1963.
Notes