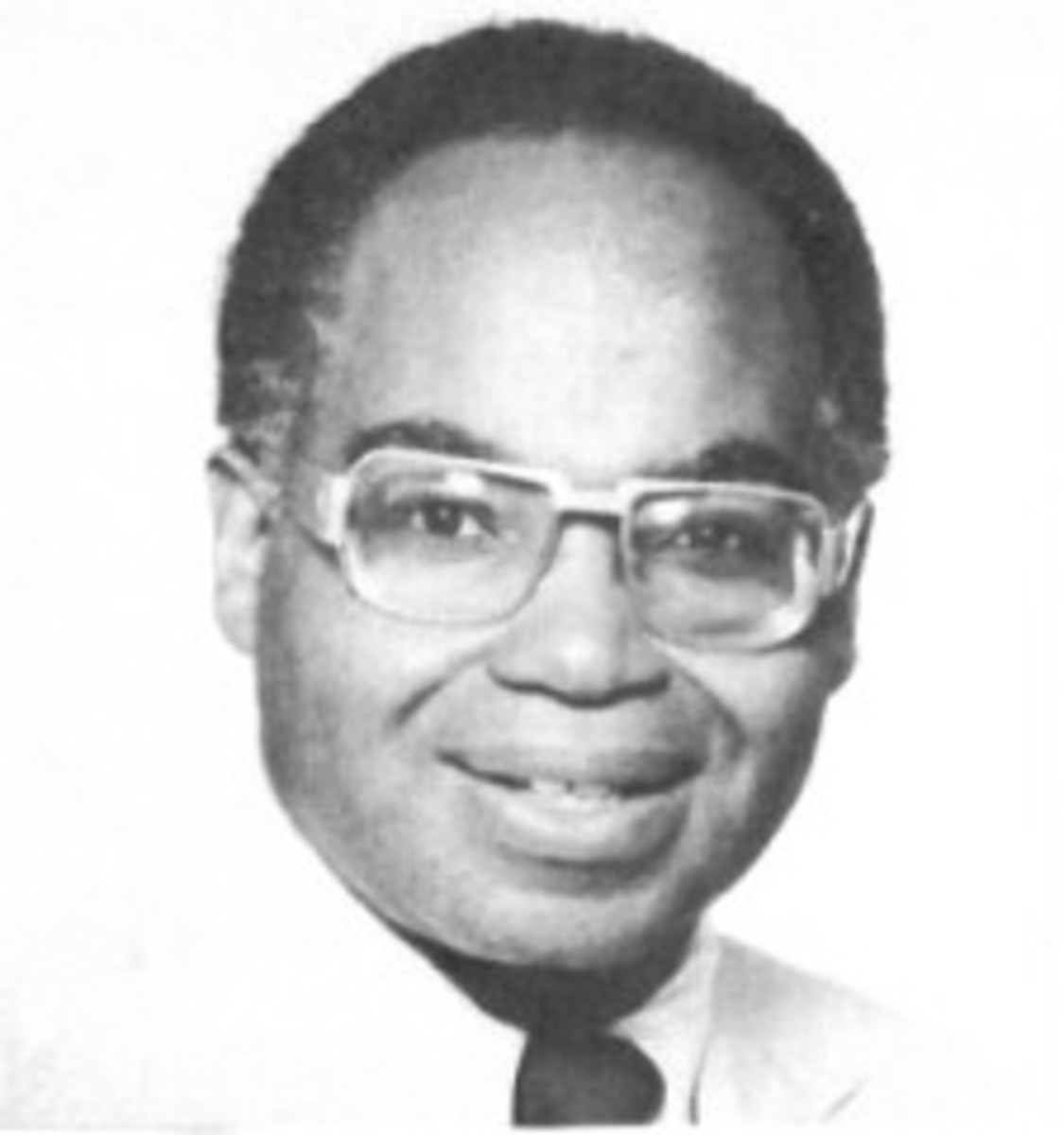 Malcolm, Roy Enford (1934–2018)
×
Samuel London, Ph.D., is a professor and chair of the Department of History and Political Science at Oakwood University, Huntsville, Alabama. He is the director of the Oakwood Office for the Encyclopedia of Seventh-day Adventists. London wrote the book Seventh-day Adventists and the Civil Rights Movement (University Press of Mississippi, 2010). Samuel and his wife Laura reside in Priceville, Alabama.
Olivia D. Beverly, Ph.D., is an associate professor in the Department of Education, as well as the assistant vice president for Faculty Development and Research at Oakwood University, Huntsville, Alabama. She was a friend and colleague of Dr. Malcolm.
First Published: January 29, 2020
For more than fifty years Roy Enford Malcolm worked in the educational ministry of the Seventh-day Adventist Church as a schoolteacher, principal, professor, registrar, admissions director, public relations officer, director of research development, assistant vice president, and college vice president.
Roy was born on December 12, 1934, to Samuel Malcolm and Reubena Roache (1900–1977) in Saint Elizabeth, Jamaica.1 He was the eighth of 12 children. As a child he exhibited a giant intellect, sharp wit, and an abundance of musical ability, evidenced by his mastery of the piano, organ, accordion, violin, guitar, fife, banjo, mandolin, harmonica, and melodica.2
A bright student, Malcolm skipped the fifth grade and entered Kingsway High School. Here he exercised his musical talent and created the Echo Quartet. Malcolm graduated in 1953 and secured employment with the Civil Service Office of Titles and the East Jamaica Conference of Seventh-day Adventists.3 From 1953 to 1955 he served the conference as a secondary school teacher.4 These jobs helped him secure the necessary funds to further his education. Malcolm attended both Kingsway College (formerly known as Oshawa Missionary College), and Waterloo University in Ontario, Canada. Afterward, Malcolm enrolled in Canadian Union College in Alberta, Canada, where in 1962 he graduated with a bachelor's degree in theology.5 He continued studying theology at Andrews University, in Berrien Springs, Michigan, where he earned a master's degree in 1963.6 In 1974 Malcolm obtained a Ph.D. from Ohio State University in Columbus, Ohio.7 On September 15, 1968, Malcolm married Edrene Deshield. The wedding took place on the Oakwood College campus in Carter Hall. The couple had five children: Chanél, Royce, Charene, Peter, and Charéa.8
In 1963 Malcolm accepted an offer to become the principal of the Bermuda Institute in Southampton, Bermuda.9 It was here that he met his future wife, Miss Deshield. In 1968 he left Bermuda to become the registrar at Oakwood College in Huntsville, Alabama, a position he held until 1972.10 From 1972 to 1982 Malcolm served as the director of admissions.11 In 1983 he was promoted to vice president for academic affairs, a position he held until 1987.12 From 1987 to 1998 he headed the Office of Public Relations.13 For the academic year 1999–2000 he taught courses in the departments of religion, psychology, and education.14 From 2001 to 2004 he worked as the director for research development.15 In 2004 Malcolm returned to the classroom, where he taught in the Education Department until 2007.16 That year he went back to the Office for Academic Affairs, where he served as an assistant vice president. He continued in that office until his retirement in 2012.17 During his tenure at Oakwood his official duties also included coordinating the commencement exercises, managing the Aeolians choir, and editing Oakwood Magazine.18 Despite all these responsibilities, he found time to edit a book, titled The Aeolians: Directors Recall Precious Memories.
Although retired, Malcolm continued to teach on a part-time basis in the Education Department. He served as chair for Huntsville's annual city-wide American Education Week celebration. In 1996, Malcolm was instrumental in reviving the Huntsville's bi-annual Festival of Spirituals. Throughout his retirement, he continued participating in this event. Being a scholar, Malcolm enjoyed research and writing. He utilized his retirement years to start writing a series of books documenting certain aspects of Oakwood's illustrious history.19 Moreover, he served admirably as an active member of the review committee for the Oakwood Office of the Encyclopedia of Seventh-day Adventists. Malcolm died in Huntsville, Alabama, on April 29, 2018, at the age of 83.
Recognized for his musical talents, scholarship, teaching, and administrative abilities, Malcolm will forever be remembered as a mentor. His kindly mentorship extended beyond his students to include friends, colleagues, associates, and the community at large. He saw mentoring as an envisioning experience for all involved. As such, Malcolm lived by the dictum that "your present condition is not your conclusion."20
Sources
"Dr. Roy Enford Malcolm obituary." Oakwood University church, May 14, 2018.
"History of Bermuda Institute." Bermuda Institute of Seventh-day Adventist. Accessed March 18, 2019, https://bermudainstitute.com/index.php?option=com_content&view=article&id=25&Itemid=203.
Jamaica. Civil Registration. Birth, Marriage, and Death Records, 1878–1930. Ancestry.com, March 18, 2019, http://ancestry.com.
"Oakwood College." Seventh-day Adventist Yearbook. Hagerstown, Maryland: Review and Herald Publishing Association, 1984–1999, 2007–2012.
"Oakwood College." Seventh-day Adventist Yearbook. Washington, D.C.: Review and Herald Publishing Association, 1969–1972, 1976–1983.
Notes