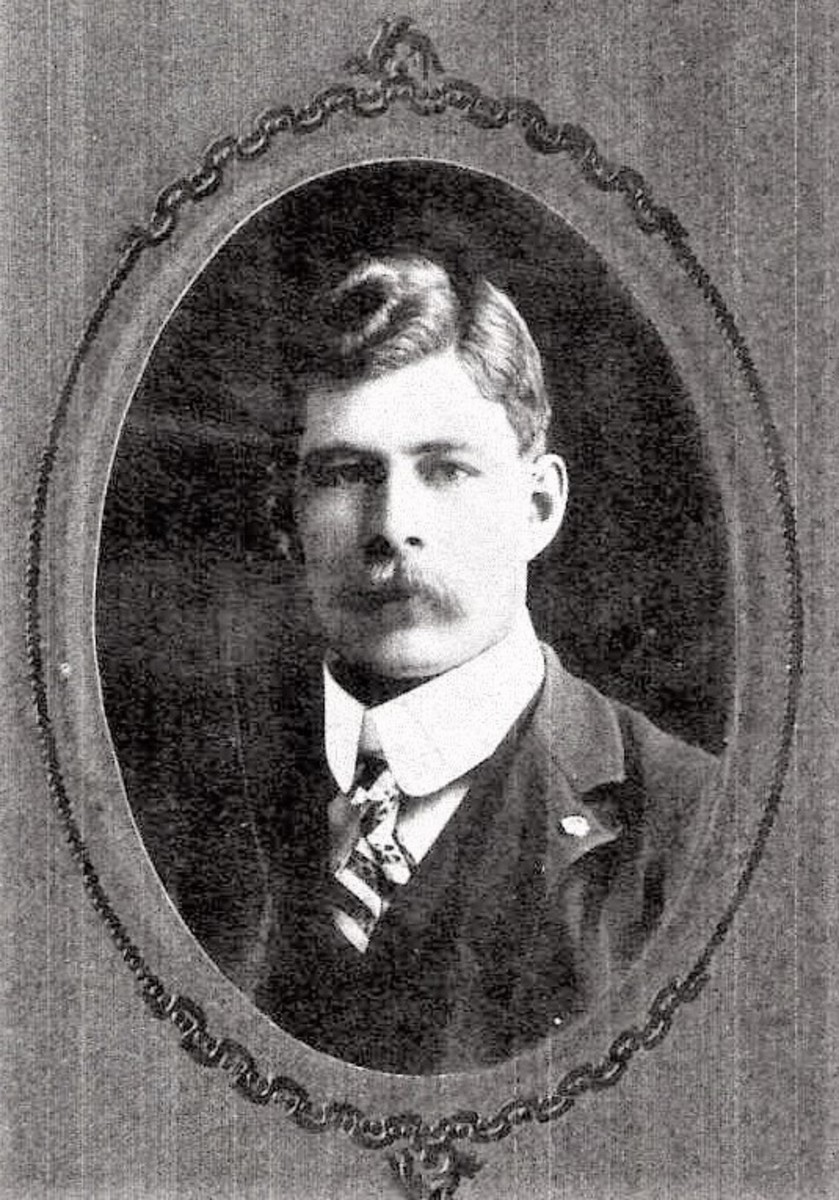 Reinke, Arthur August (1884–1909)
×
Michael W. Campbell, Ph.D., is professor of church history and systematic theology at Southwestern Adventist University. An ordained minister, he pastored in Colorado and Kansas. He is assistant editor of The Ellen G. White Encyclopedia (Review and Herald, 2013) and currently is co-editor of the forthcoming Oxford Handbook of Seventh-day Adventism. He also taught at the Adventist International institute for Advanced Studies (2013-18) and recently wrote the Pocket Dictionary for Understanding Adventism (Pacific Press, 2020).
Arthur Reinke was a pioneer of colporteur ministry in Mexico.
Arthur's parents, Julius (1845-1915) and Sarah (1850-1924), emigrated from Germany to the United States in 1868. Arthur was born April 9, 1884, in Potter, Pennsylvania, the sixth of eleven children.1 As a young adult, he accepted the Adventist message and went to Healdsburg College "to receive preparation for service."2
After his studies at Healdsburg, Reinke experienced good success selling Adventist literature as an "evangelistic canvasser," or colporteur, in California. In July 1908 Reinke was one of four young men sent as pioneers of the canvassing work in Mexico. George W. Reaser, director of the Mexican Mission, described Arthur as "fully consecrated" to winning souls.3
Shortly before Christmas, 1908, Reinke relocated eighty miles south of Mexico City to Cuatla and lived in the home of Dr. A. A. John while canvassing the city. Reinke then moved on to Puebla, but became ill with typhoid fever immediately after arriving. He notified G. W. Caviness, the mission treasurer, who urged the young colporteur to come to mission headquarters in Tacubaya near Mexico City so that he could receive the best care possible. Reinke, however, remained two more weeks in Puebla before taking the train to Mexico City. He was then taken to Caviness's home where he received care from a physician and nurse. After an apparent improvement in his condition, Arthur died suddenly on February 4, 1909, age 24.4
Arthur A. Reinke was buried in Dolores Cemetery in Tacubaya where "he sleeps in Jesus." In his account of the tragic loss of this young gospel worker, E. R. Palmer wrote, "The graves of our missionaries are the landmarks of the gospel."
Sources
Palmer, E. R. "Faithful Unto Death." ARH, February 25, 1909.
Reaser, G. W. "Arthur A. Reinke obituary." ARH, March 11, 1909
T[own], N. Z. "Canvassers' Institute in Mexico." ARH, September 9, 1909.
Notes