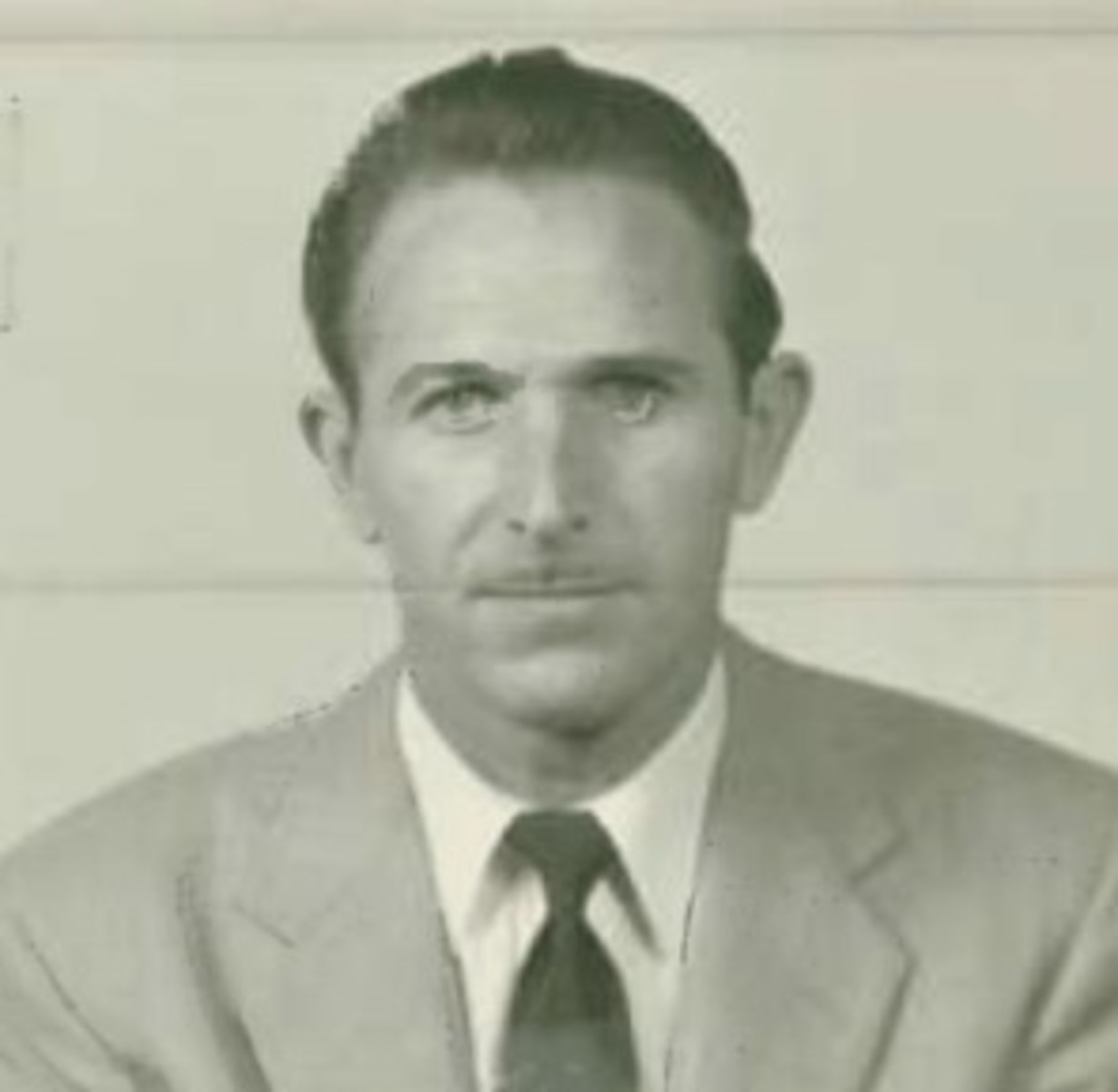 Parks, Robert Elwood (1923–2007)
×
Adlai Wilfred M. Tornalejo is a theology instructor at South Philippine Adventist College, Digos Davao del Sur, Philippines. He finished his Bachelor of Theology from Mountain View College, Valencia, Bukidnon, Philippines in 2016. He earned an M.A. in religion in church history and theology from the Adventist International Institute of Advanced Studies in 2018.
First Published: January 18, 2021
Robert Parks was a missionary in the Philippines where he served in education, administration, evangelism, and music.
Early Life
Robert Elwood Parks was born on February 13, 1923, in Somerville, Massachusetts. Both of his parents, Richard W. Parks and Ethel M. Carter Parks, were Adventists.1 His father was from Canada while his mother came from England.2 Robert has a brother named Nathan Russell. Parks grew up in Hopkinton, Massachusetts where attended Hopkinton Elementary School for eight years from 1930 until 1938. Although raised in the Adventist faith, he was not baptized until the age of 21 in 1944. Elder Roth baptized Parks at Ellensburg, Washington, District of Columbia.3
Education and Marriage
Parks attended Greater Boston Academy from 1939 to 1946. During the years of his secondary education, he also attended Spaulding High School in 1942 for a seventeen-day (400 hours) trade school program.4 According to some records, he also attended Upper Columbia Academy although the years were unspecified.5 He earned a bachelor's degree in theology from Walla Walla College in 1951, where he attended beginning in 1947.
Robert E. Parks married to Ardena Marilyn Mote on August 3, 1947, in Spokane, Washington. She was born on May 27, 1927, in Cicero, Indiana,6 to missionary parents Frederick A. Mote from Indiana and Florence B. Blake from Canada.7 Her father was president of the Far Eastern Division when Robert E. Parks served as the president of the Mountain Province Mission.8 Her brother, Fredrick A. Mote, Jr., who was born in Manila on January 21, 1936, would later became a medical doctor.9
Ardena spent her early years in the Philippine Islands, California, Missouri, and Washington State. She attended church school in Manila, Philippines, for six years. She transferred to several church schools over the next couple years due the nature of her missionary parents' work, including schools in Singapore and Kansas City, Missouri.10 She also attended Enterprise Academy, Oak Park Academy, and Upper Columbia Academy, spending a year each of the respective academies. She attended Wall Walla College for half a year but finished her secretarial and music courses in 1946 at Upper Columbia Academy. She was baptized into the Adventist Church in 1939 in Singapore by her father, F. A. Mote.11
The Parks were blessed with two children, Garry and Betty.12
Ardena, began denominational work in 1943 in Kansas City, Missouri, doing secretarial work during a Vacation Bible School. From 1945 to 1951, she was employed as a secretary, Bible instructor, and pianist at various times for a variety of organizations.13 When the Parks went to the Philippines as missionaries, Ardena Parks served in various responsibilities, the most significant of which was treasurer of the Mountain Province Mission from 1957 to 1958.14
Career and Ministry
Robert Parks worked as a singing evangelist from 1950 to 1951, in Waitsburg, Washington.15 He became an official ministerial intern on June 1, 1951.16 Working part time as a singing evangelist, and did pastoral work for a year before focusing on the pastoral ministry from 1952to 1953. He served as a district leader in the years 1953 and1954.17 Parks was ordained to the gospel ministry on May 1, 1954, in Ellensburg, Washington. Elder C. A. Scriven was the officiating minister at his ordination.18
In August 1954, Parks was called by the Far Eastern Division (now Southern Asia Pacific Division) to serve as director of the Mountain Province Mission (PMM) of the North Philippine Union Mission.19 His official tenure as a missionary and director started on December 1, 1954. With his family, he arrived in the mission field of MPM on March 15, 1955.20 Parks replaced Avery Varner Dick as director of the MPM.21 During Parks' tenure, MPM became a duly organized church institution on May 15, 1956, and he was the first elected president of the organized mission.22 At the time of its organization, the mission had 830 church members, seven organized churches, and six companies.23 During his leadership, MPM continued to grow in finances and church membership.24 Parks continued the pioneering work of A. V. Dick in the far-flung reaches of the MPM.
Due to the ill health of his wife, the Parks returned to the United States on September 21, 1958.25 Their permanent return on January 29, 1959, for health reasons was approved by the General Conference.26
After his return from missionary service in the Philippines, Parks was called by the North Pacific Union Conference to serve the Idaho Conference as a ministerial worker in the middle of 1959.27 Until 1963, he served in the Idaho Conference pastoring churches.28 From 1964 until 1967, he served as a member of the Idaho Conference executive committee.29
From 1967 until 1968, Parks served as the stewardship director of Washington Conference.30 In 1970, the responsibility of the development office was added to his tasks on top of being the stewardship director.31 From 1971 until 1988 he served as field representative of the Oregon Conference.32 Parks officially retired in 1988. After retirement Robert and Ardena Parks settled in Gresham, Oregon, where Robert died on March 9, 2007, at the age of 84.33
Legacy
Robert Elwood Parks was the first elected president of the newly organized Mountain Province Mission. Although not many of his achievements were published, he had a great part in pioneering work of MPM. He had served the denomination in various capacities for thirty-eight long years. Parks loved singing and painting. He was also a machinist.
Sources
"Ardena Marilyn Parks." Biographical Information Blank. General Conference Archives, Silver Spring, Maryland, U.S.A.
"Dr. Frederick Mote, Jr." The Ceres Courier, June 19, 2005, accessed October 20, 2021, https://www.cerescourier.com/obituaries/dr-frederick-a-mote/.
Dyer, H. L. "A New Mission." Far Eastern Division Outlook, July 1956.
General Conference Committee, General Conference Archives. Accessed October 20, 2021. https://documents.adventistarchives.org/Minutes/GCC.
North American Division Committee, General Conference Archives. Accessed October 20, 2021. https://documents.adventistarchives.org/Minutes/NAD.
Rilloma, Nestor C. and Jose F. Sarsoza, Jr. 100 Years Back to the Future: Celebrating God's Goodness. Manila: Philippine Publishing House, 2005.
"Robert E. Parks," Information Blank. Far Eastern Division, Southern-Asia Pacific Division Archives, Silang, Cavite, Philippines.
Robert E. Parks obituary." North Pacific Union Gleaner, October 2007.
"Robert Elwood Parks," Biographical Information Blank. General Conference Archives, Silver Spring, Maryland, U.S.A.
Seventh-day Adventist Yearbook. Hagerstown, MD: Review and Herald Publishing Association, 1988.
Seventh-day Adventist Yearbook. Washington, D.C.: Review and Herald Publishing Association, 1957-1971.
Notes