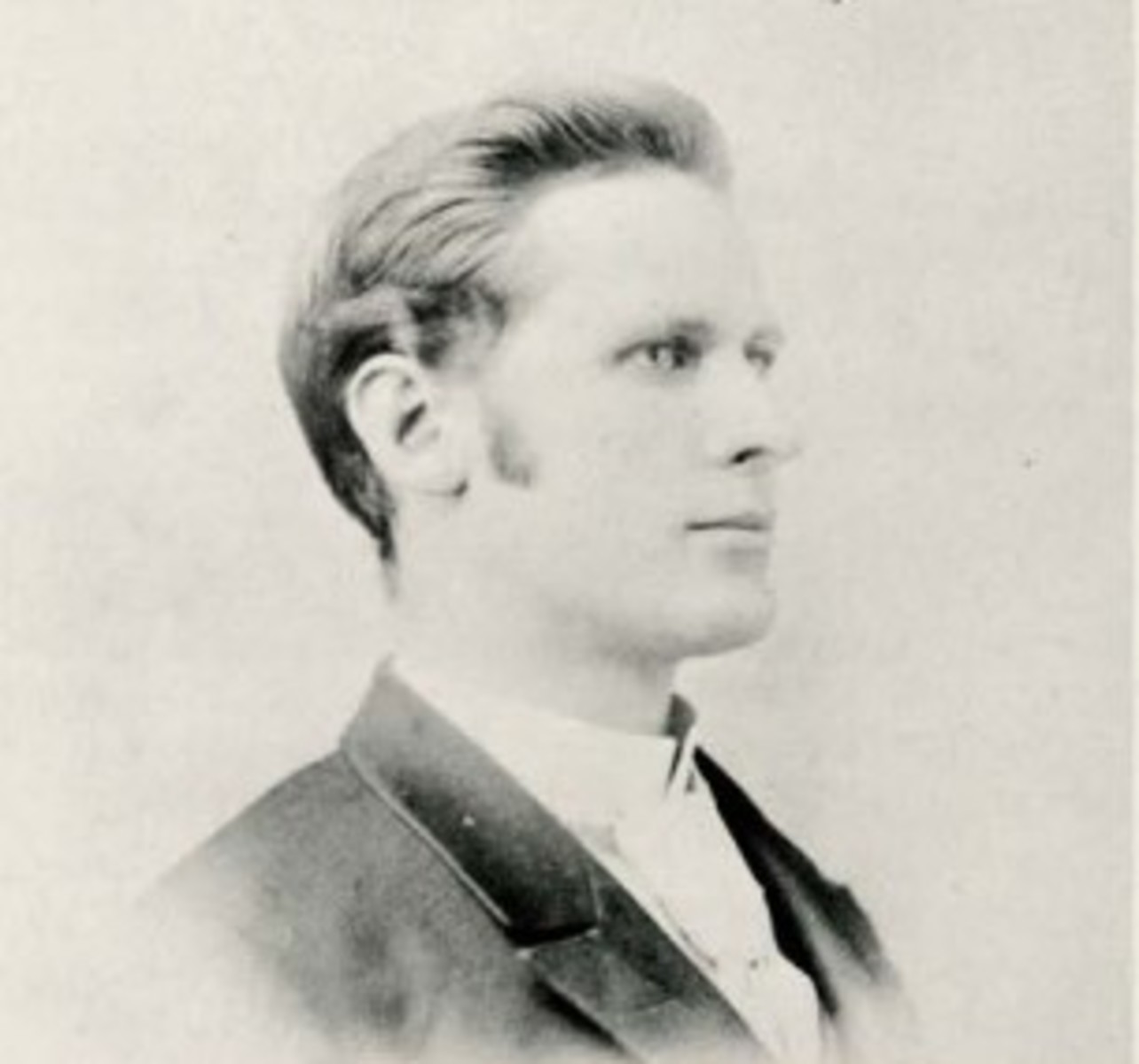 Lacey, Herbert Camden (1871–1950) and Lillian (Yarnell) (1873–1965)
×
Milton Hook, Ed.D. (Andrews University, Berrien Springs, Michigan, the United States). Hook retired in 1997 as a minister in the Greater Sydney Conference, Australia. An Australian by birth Hook has served the Church as a teacher at the elementary, academy and college levels, a missionary in Papua New Guinea, and as a local church pastor. In retirement he is a conjoint senior lecturer at Avondale College of Higher Education. He has authored Flames Over Battle Creek, Avondale: Experiment on the Dora, Desmond Ford: Reformist Theologian, Gospel Revivalist, the Seventh-day Adventist Heritage Series, and many magazine articles. He is married to Noeleen and has two sons and three grandchildren.
First Published: January 24, 2021
Herbert Camden and Lillian Lacey were teachers in Australia in the years of the Australian Mission when there were no Seventh-day Adventist educational institutions yet established. Herbert was also a minister and church administrator.
Early Life
Herbert Camden Lacey was born in Leicester, England, on November 15, 1871, to David and Annie Rebecca (Angrave) Lacey. Camden was his preferred name. Birth records of his three younger siblings over the next decade show that the family moved considerable distances. Ethel May Lacey was born in 1873 in Cuttack, Odisha, India. They were back in England for the birth of Leonora Lacey in 1878 at Streatham, Surrey. According to the 1881 census, the year when Florence Marguerite Lacey was born, the family was located at Knighton, Leicestershire.1 The following year, 1882, when Camden was 11 years old, his family sailed to the opposite side of the globe and settled in Hobart, Tasmania, Australia. The Lacey family was Episcopalian and, as a teenager, Camden attended the secondary school associated with St. David's Cathedral in Hobart. There he received an excellent classical education.2
Major Changes
When Elder Mendel Israel began evangelism in Hobart in 1888 his second series of meetings, held during the winter months in Federal Hall, attracted the Lacey family. Their conversion and baptism confirmed them as charter members of the Hobart church, organized that same year with David Lacey elected as their church clerk.3 In those pioneering years of the Australian Mission there were no Seventh-day Adventist educational institutions yet established, so Camden, as an 18-year-old, sailed to California to enter Healdsburg College in 1889.4 While studying there, he tutored Greek and Latin classes to assist with his fees.5 He graduated from the ministerial course in 1892 and then proceeded to Battle Creek College where he completed the classical course in 1895.6 Sadly, back home in Tasmania, his mother had passed away with tuberculosis in February 1892.7 On completion of his studies, Camden returned to California and married Lillian Yarnell of Orange, south of Los Angeles, on August 11, 1895. Elder Roderick Owen performed the ceremony.8 The next day Camden and Lillian sailed for a teaching appointment in Australia.
Teaching and Ministerial Career
On arrival in Australia, the original plans were for Camden and Lillian to teach some of the classes in the institution that was to become the Avondale School for Christian Workers. However, when they arrived the buildings were still in the construction stage and the campus was being landscaped. Workers, both young and old, were on site, so Camden conducted evening classes in the loft of the sawmill for a few months in 1896.9
By November 1896, an opening date for the school was still not predicted. In view of the delay, Camden was elected as secretary of the New South Wales Conference and was ordained at Ashfield, suburban Sydney, during the inaugural session of the conference on November 13-17, 1896.10 This proved to be a brief assignment because at the school site a major burst of volunteer labor enabled sufficient classrooms and dormitory accommodation to be completed for an opening on April 28, 1897.11
With the school fully operational, Camden taught mathematics, physiology, geography, singing, and voice culture. Lillian conducted the elementary department.12 Considerable friction developed on campus between Elder Stephen Haskell and the other faculty members. He was Ellen White's choice as the chief Bible teacher, but his advancing age, lack of zest, little formal education, and few skills in teaching youngsters did not foreshadow success for him and did not draw acceptance by the academic faculty. He made his situation worse by criticizing the farming methods and also by forging ahead independently with the building of a campus church. In contrast to Haskell, Camden was ebullient, young, well-versed in classical literature, a team player, and one who easily cultivated a respectful rapport with the students. The marked difference between Haskell's persona and that of the other teachers seemed to be irreconcilable. White, however, reprimanded the faculty. She chastised Camden in particular for not kneeling during public prayer and for being frivolous and acting as "a boy among boys." Furthermore, White did not want Camden or anyone else to introduce what she considered to be the poisonous ethos of Battle Creek College. She intended for Haskell to deter these influences. The faculty, however, continued their indifference towards him and he returned to America somewhat discouraged at the close of the 1898 school year.13
During the summer vacations Camden took part in evangelistic meetings, first in Balaclava, suburban Melbourne, when the school was in recess from December 1897 through January 1898.14 At the close of the 1899 school year he travelled north to Queensland and assisted with outreach meetings at Toowoomba. The Queensland Conference was organized at the same time and Camden was voted as the conference secretary.15 He remained in Queensland throughout 1900 and 1901, and during this time several series of devotional articles were published under his name by the church press.16 He transferred to North New Zealand in 1902 where he ministered in the Palmerston North and Wanganui districts.17
Even though Camden proved to be quite capable in public evangelism, he returned to America in 1902 to resume his career in educational institutions. The church press and fellow believers often referred to Camden as "Professor Lacey," for he shone brightly in the scholastic arena.18 His Alma Mater, Healdsburg College, was pleased to enlist him for two years as their vice-president.19
In 1904 Camden transferred to London to teach in the fledgling Duncombe Hall Training College.20 He remained with the institution until 1913, during which time it transferred to Watford and became known as the Stanborough Park Missionary College. He became its principal in addition to carrying the roles of business manager and teacher of Bible, pastoral training, psychology, moral science, and ancient languages. Lillian, even though she had four children to tend, taught mathematics and bookkeeping.21
Camden was called to Union College in Nebraska in 1913, where he lectured in Bible subjects and New Testament Greek until 1918.22 That assignment was followed by a two-year term at Washington Missionary College teaching sacred languages and literature.23
Indicative of the high regard for Camden's gift for Bible teaching, he was appointed to visit the Far East during 1920-1921, accompanied by Elders Irwin Evans and Clarence Crisler, to conduct seminars for the national ministers and teachers. These meetings were held in the Central China Provinces of Henan, Hubei, Hunan, and Jiangxi,24 and followed by a later series at the Philippine Academy in Pasay, suburban Manila.25 The three held similar conventions in Manchuria, Japan, and the East Indies prior to their return to America.26
Much of the remaining years of Camden's ministry was in pastoral work. On return from the Far East, he was assigned to Tacoma Park, just outside Washington, D.C. Tragically, he and Lillian lost their 20-year-old son Kenneth in 1924. He passed away in his father's arms, having suffered chronic nephritis.27 They had lost another son, teenager Laverne, earlier.28 Following Kenneth's death they transferred to the Southern California Conference for ministry in the Riverside and Arlington areas until 1929.29 From 1930 to 1934 Camden served in the Greater New York Conference, nurturing the New York Temple congregation.30 His years in pastoral ministry were supplemented with the publication of many of his articles on biblical themes, noticeably focused on the imputed righteousness of Christ.31 They were often featured in The Ministry magazine. In a 1931 piece he concluded from his experience "that Bible teaching and Bible study, unless crowned with the warmest unction from the Holy Spirit, may not only be really valueless for the great purposes for which we conduct this department of our training schools, but may be a positive hindrance."32
In 1935 and 1936 Camden was back in California, having returned to the classroom to lecture in biblical exegesis at the College of Medical Evangelists.33 For more than a decade he then shepherded congregations at Hollywood, Huntington Park, East Los Angeles, and Burbank in the Southern California Conference.
A Brief Retirement
Camden retired about 1948 after more than 50 years of distinguished service as a pastor, teacher, and biblical scholar.34 In his last decade he suffered heart problems and finally passed away in the Glendale Sanitarium and Hospital on December 8, 1950.35 He was laid to rest in the Forest Lawn Memorial Park at Glendale, California.36 Left to mourn were Lillian and their three surviving children, Gwendoline, Herbert, Jr. and Marguerite.37 Lillian remained in Glendale. She passed away on December 22, 1965, and was laid to rest alongside Camden.38
Sources
Baker, W[illiam] L.H. "The Work in New Zealand." Union Conference Record, August 2, 1902.
Daniells, A[rthur] G. "The Avondale School for Christian Workers." Bible Echo, March 29, 1897.
Evans, Irwin H. "A Visit to Central China." ARH, December 30, 1920.
Evans, I[rwin] H. "The Philippine Union Bible Institute and Conference." ARH, January 20, 1921.
"Herbert Camden Lacey." ARH, January 25, 1951.
"Herbert Camden Lacey." FamilySearch.org. Intellectual Reserve, 2020. Retrieved from https://www.familysearch.org/tree/pedigree/landscape/LYJ8-ZMD.
"Herbert Camden Lacey." Find A Grave Memorial, 2020. Retrieved from https://www.findagrave.com/memorial/85446180/herbert-camden-lacey.
"Herbert Camden Lacey." Pacific Union Recorder, December 25, 1950.
Hook, Milton R. "The Avondale School and Adventist Educational Goals, 1894-1900." Ed.D. diss., Andrews University, 1978.
Israel, M[endel] C. and W[illiam] L.H. Baker. "Hobart, Tasmania." Bible Echo and Signs of the Times, August 1888.
"It is with feelings of deep sorrow…" Bible Echo and Signs of the Times, February 15, 1892.
Lacey, H. C[amden]. "God's Abundance. No.2." Bible Echo, August 6, 1900.
Lacey, H. Camden. "Steeped with Spiritual Experience." The Ministry, April 1931.
Lacey, H. Camden. "The Book of Romans: In Christ Justified." The Ministry, April 1932.
"Lillian Yarnell Lacey." Find A Grave Memorial, 2020. Retrieved from www.findagrave.com/memorial/85446181/lillian-lacey.
Morrison, H[arvey] A. "Kenneth Reginald Angrave Lacey." ARH, April 17, 1924.
"Professor H.C. Lacey and wife…" Bible Echo, March 21, 1898.
Robinson, A[sa] T. "The Balaclava Tent Meetings." Bible Echo, January 17, 1898.
Seventh-day Adventist Yearbook. Battle Creek, Michigan: Review and Herald Publishing Company, 1891.
Seventh-day Adventist Yearbook. Washington, D.C.: Review and Herald Publishing Association, 1904-1950.
Tenney, G[eorge] C. "Camp Meeting." Bible Echo, November 6, 1899.
"While speaking of those who have lately…" Bible Echo and Signs of the Times, June 15, 1891.
White, W[illiam] C. "The New South Wales Conference." Bible Echo, January 11, 1897.
White, William C. to William W. Prescott, July 2, 1896. Ellen G. White Estate, Cooranbong, New South Wales.
Wilson, G[ilbert] T. "Avondale School Notes." Bible Echo, June 21, 1897.
Notes