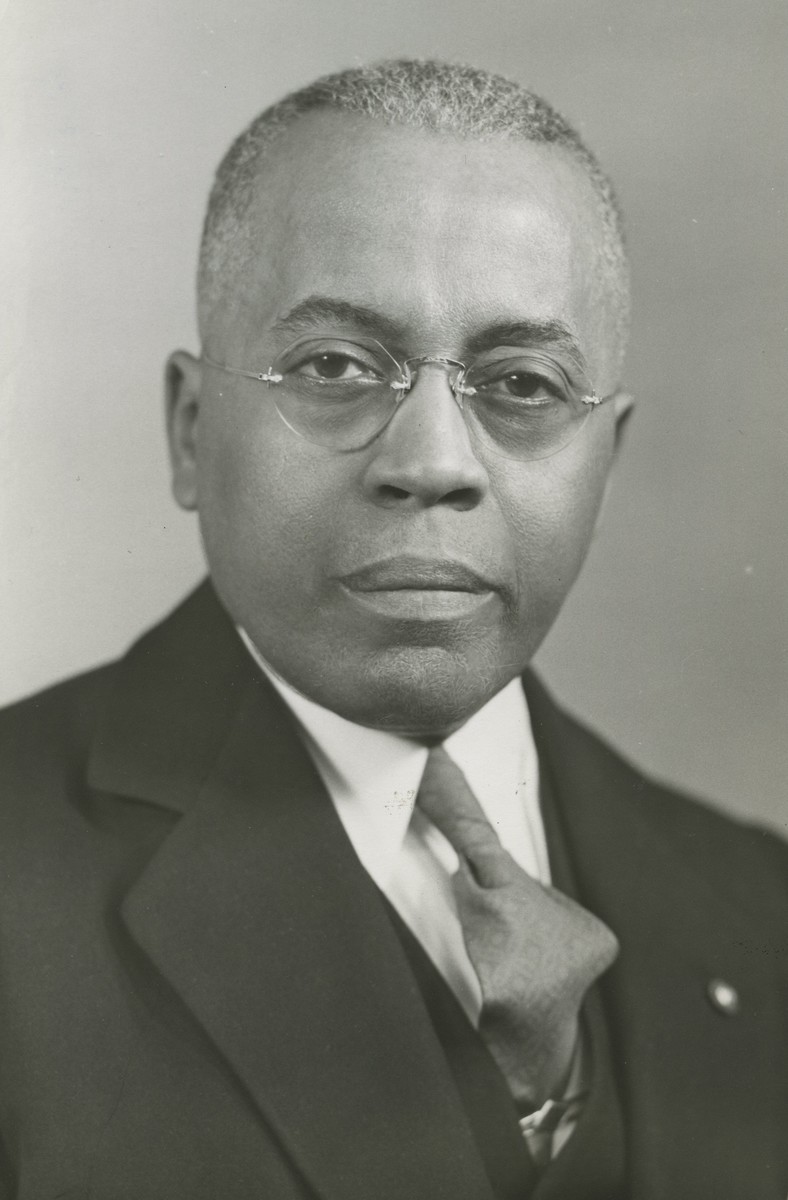 Peters, George Edward (1883–1965)
×
Glenn O. Phillips, Ph.D. (Howard University, Washington, D.C.), although retired, is actively writing, researching, lecturing, and publishing. He was a professor at Morgan State University, Howard University, and the University of the Southern Caribbean. He has authored and published numerous articles, book reviews, and books, including "The African Diaspora Experience," "Singing in a Strange Land: The History of the Hanson Place Church," "African American Leaders of Maryland," and "The Caribbean Basin Initiative."
First Published: May 20, 2021
George Edward Peters was one of the leading pioneering evangelists, urban pastors, and church administrators between 1908 and 1953, serving the predominantly African American believers. Elder Peters was the first Caribbean born Adventist leader to serve his church at its headquarters serving as the director of the Negro (Colored/Regional) department between 1941 and 1953.1
After attending Oakwood Training School (now Oakwood University) during the 1907–1908 school year, he began conducting evangelistic meetings across the American south establishing congregations and building churches in the face of great racial opposition. During 1922 he baptized 245 converts in one evangelistic campaign in Tampa, Florida2; that was among the highest number of baptisms joining the Adventist Church at one time. Beginning in the mid-1920s he conducted several large and impressive evangelistic campaigns from North Carolina to Florida, resulting in larger congregations and the erection or purchase of appropriate edifices across this region. He also launched large urban evangelistic campaigns that resulted in the Shiloh SDA Church in Chicago (1926), the Ephesus SDA Church in New York City (1930), and the Ebenezer SDA Church in Philadelphia (1939).3 Elder Peters became one of most effective leading pastors of his generation. Consequently, after the U.S. became directly involved in World War II, he was selected to lead the church's activities specifically among its African-American constituency.
Elder Peters held the same position very briefly during 1929 and 1930 but was given the task of calming the waters after the J. K. Humphrey affair in Harlem that resulted in the rebuilding of a vibrant congregation in New York City.4 During the mid to late 1940's, he was able to work with the church leaders at the church's headquarters in Washington, D.C. to dramatically change and seek a new approach to handling issues related to the social progress of increasing the African-American Adventist community. Before long he became the trusted voice for African-American Adventist believers, who believed they had been slighted in many ways over the decades. During Elder Peters' evangelistic and pastoral tenure, he baptized almost three thousand persons into the Adventist faith over forty-five years. As leader of this department he exhibited a combination of persistence, patience, vision, and tact; producing the needed dialogue on race relations that led to the creation of regional conferences in 1945. On account of illness, he retired to become the first of African descent to be appointed a field secretary of the General Conference, serving between 1951 and 1953.5
Elder Peters was born on February 1, 1883, in Sweets, Antigua, in the British West Indies to Henry and Sarah Peters.6 His father was a highly respected Moravian teacher and lay preacher. His family exhibited great resolve in becoming pioneering Seventh-day Adventists since his father and many of his sisters taught in the Moravian school system. The last child and only son in the Peters family, he was baptized into Adventism with his mother and sisters in 1898. He soon accompanied his sister, Rachel, to Trinidad and was one the first students of the first SDA school operated in that colony at Couva beginning in 1900.7 Eager to study more, he moved to Panama and later to the U.S. before enrolling for classes in 1907 at Oakwood Manuel Training School, in Huntsville, Alabama, where he studied for one year to be a Seventh-day Adventist minister.
Young Peters began his pastoral career when he helped conduct a very successful evangelistic effort in Gadsden, Alabama, in 1908. Over the years following his ordination in1911, his evangelistic success elevated his profile as many young aspiring ministers sought to emulate him in dress, as well as his mannerisms. Numerous African-American Adventist clergy regarded him as their role model, and many of them were encouraged and advised by him. He was also very instrumental in the establishment of the Pine Forge Academy, the ongoing church support for the Riverside Sanitarium, a decades long member of Oakwood College's Board of Trustees, and one of the architects of the SDA world church's 1944 decision to create separate conferences for its African-American constituency.8
He married Ethel Espeut of Jamaica prior to his ordination. Having no children, they adopted some of their nieces whom they cared for as their own. Elder Peters was also a prolific writer and wrote extensively for the Review and Herald beginning in 1909 and continued with one publication, The Dead Shall Live (1947). He passed to his rest on June 30, 1965, and was buried in Philadelphia, Pennsylvania.9
Sources
Dudley, Charles Edward, Sr., Thou Who Hast Brought Us Thus Far on Our Way: The Development of Seventh-day Adventist Denomination Among African Americans. Book III. Nashville, TN: Dudley Publications, 2000.
"George Edward Peters," ARH, April 1, 1965.
"George Edward Peters." Columbia Union Visitor, March 11, 1965.
Justiss, Jacob. Angels in Ebony. Toledo, Ohio: Jet Print Services, 1975.
Murray, Eric John. A History of the Seventh-day Adventist Church in Trinidad and Tobago, 1891-1981. Port-of Spain, Trinidad: College Press, 1981.
Registry of Births in the Parish of St. Paul in the Island of Antigua, No. 5782, February 3, 1883, Antigua and Barbuda National Archives, St. John's, Antigua and Barbuda, West Indies.
Reynolds, Louis B. We Have Tomorrow; The Story of American Seventh-day Adventist With an African Heritage. Washington D.C.: Review and Herald Publishing Association, 1984.
Seventh-day Adventist Encyclopedia. Second revised edition. Hagerstown. MD: Review and Herald Publishing, 1996. S.v. "Peters, George Edward."
Notes