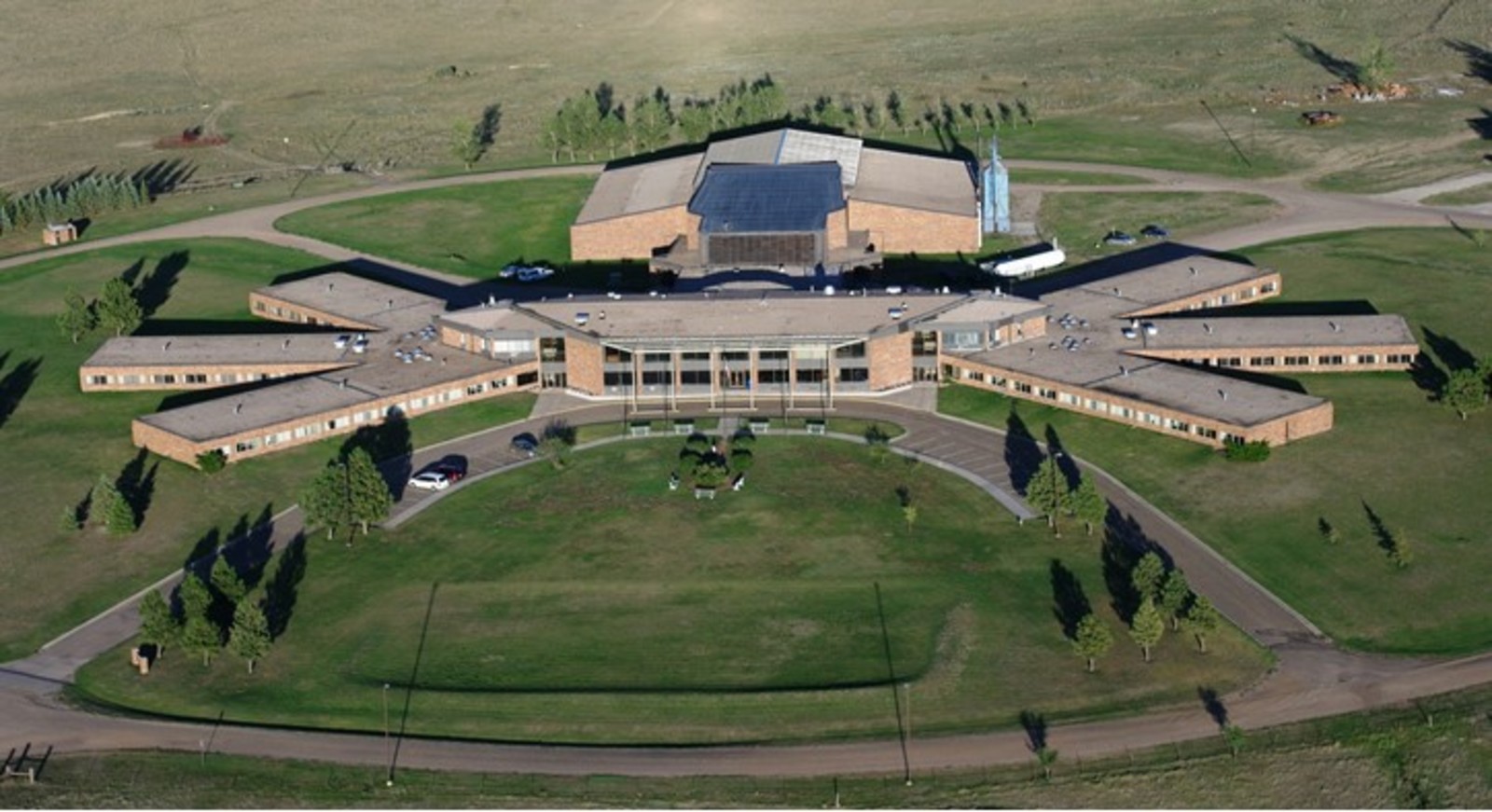 Dakota Adventist Academy
×
Jacqueline Biloff, B.S. in Education (Walla Walla University, Walla Walla, Washington, the United States), ATP, CFII, AGI in aviation, currently serves as communication director of the Dakota Conference. She has written a book and been published in aviation and religious venues. She left her Alaska aviation career when her husband, Neil, was elected president of the Dakota Conference in 2005.
First Published: January 29, 2020
Dakota Adventist Academy is a co-educational boarding high school that opened in the fall of 1977 on nearly 1,000 acres located northwest of Bismarck, North Dakota, and overlooking the Missouri River. The Dakota Conference of Seventh-day Adventists under the jurisdiction of the Mid-America Union Conference owns and operates the school.
A North Dakota Conference constituency meeting in July of 1970 voted to accept a Letter of Intent from Mr. and Mrs. Wallace Carlson, of Dickinson, to donate $1,250,000 during a five-year period, beginning in October 1974, toward the building of a new academy to replace the aging Sheyenne River Academy established in 1903.1
In 1974, the North Dakota Conference invited the South Dakota Conference to join in the academy building venture, since South Dakota's Plainview Academy had closed in 1965 due to uncollectable accounts receivable. Both conferences, at separate constituency meetings, approved the building and operation of a new academy with the intent of opening for the 1976-1977 school year.2
DAA opened in September 1977, although the building was not yet finished. The academy has its classrooms, dorm rooms, chapels, gymnasium, and cafeteria all under one roof. Severe North Dakota winters with temperatures as low as -60° F (-51° C),3 and frequent high winds made such a design a wise idea. The boys' and girls' dorms consist of three wings each, on opposite sides of the main building, with a total of 96 student rooms, plus guest rooms. An adjoining bathroom connects each two-room unit. Due to insufficient funding, however, completion of the building continued at an irregular pace until 1993.
Because the cost of the academy exceeded predictions and student enrollment was below expectations, the constituency voted to close the academy temporarily in 1987.4 It remained closed only for the 1987-1988 school year. On February 28, 1988, through the work of the DAA-88 Committee, renewed dedication, and sacrificial giving, the constituency voted to reopen DAA for the 1988 fall semester.5
In 2007, after 30 years of operation, constituents raised enough money to re-roof the academy, a project covering almost two acres of structure. In 2013 a donor provided funds for a new barn so that students could bring their horses to school. In 2017 the Construction II and III classes built a Tiny House, later showcased in the Bismarck/Mandan Parade of Homes event. A 2018 donation provided for a state-of-the-art wood gymnasium floor.
Dakota Adventist Academy is host to camp meeting, alumni gatherings, training programs, and many other school and conference events. It is one of the few Adventist boarding schools in the Midwest.
Alumni include students from South Dakota's Plainview Academy, which closed in 1965, and North Dakota's Sheyenne River Academy, closed in 1976.6 The school offers several diploma options with enrichments in science, visual art, and vocational arts.7
Principals
J. Ray Bailey, 1977-1978; David Cochenour, 1979; Clayton Heinrich, 1979-1980; L. E. McClain, 1980-1984; Robert LeBard, 1984-1987; (school closed 1987-1988); Larry Unterseher, 1988-1991; Steve Watson, 1991-1994; Rob Matthews, 1994-1997; Mike Schwartz, 1997-2002; Tedd Webster, 2002-2003; David Chapman, 2003-2007; Leonard Quaile, 2007-2013; Gerald Coy, 2013-2014; Gerald Ban, 2014-2016; David Candy, 2016-2017; Gerald Ban, 2017-2018; Anthony Oucharek, 2018-present.
Sources
Letter on file at Dakota Conference of Seventh-day Adventists, dated January 14, 1976. Dakota Conference archives, Bismarck, ND, United States.
"Merger with South Dakota." Conference Executive Committee, March 11, 1974, 30-74.
Northern Union Outlook. May 31, 1973.
"Special Constituency Meeting Minutes." Dakota Conference of Seventh-day Adventists, February 28, 1988. Dakota Conference archives, Bismarck, ND, United States.
"Special Session Minutes." Dakota Conference of Seventh-day Adventists, August 16, 1987. Dakota Conference archives, Bismarck, ND, United States.
Worldmark Encyclopedia of the States/North Dakota/Climate," http://www.city-data.com/states/North-Dakota-Climate.html.
Notes