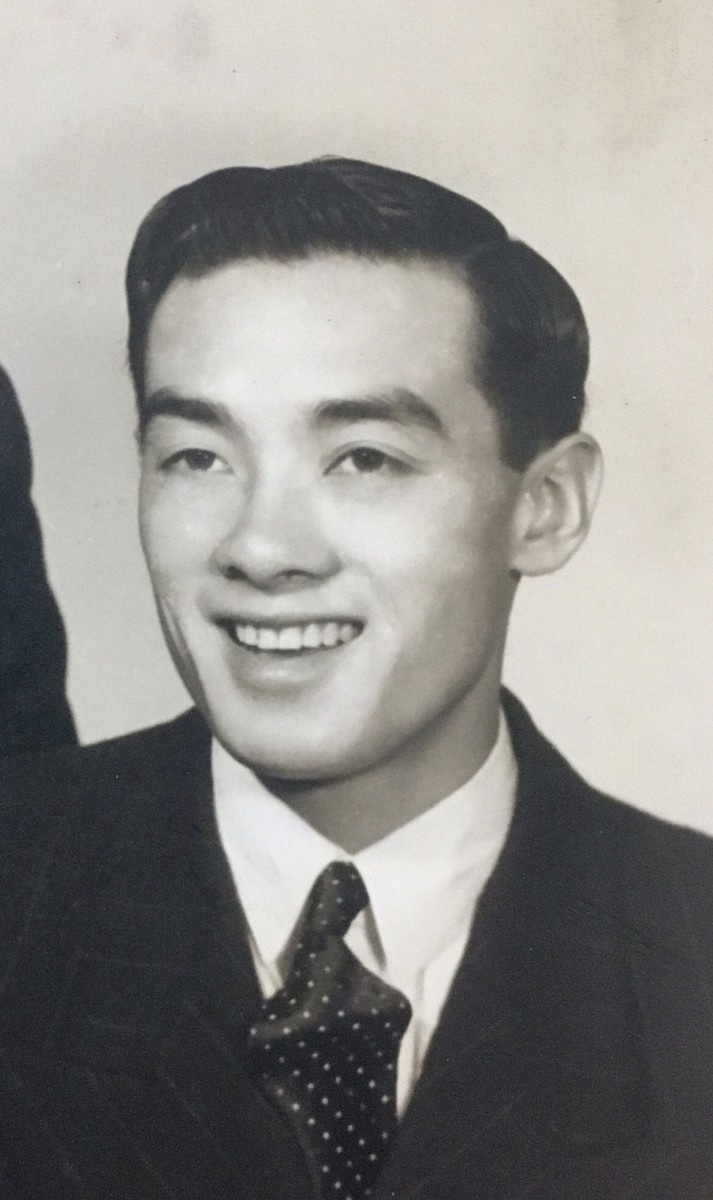 Long, Edmond (1929–2000)
×
Sharyn Low, B.S.W. (University of New South Wales, Sydney, Australia), retired in 2014 from thirty-eight years social work experience in the community services/child and family services sector. Sharyn pioneered the training services to non-governmental agencies including distance learning training for residential carers, foster carer training, and represented Australia on the International Forum for Child Welfare 1994 to 2000. She is married to Ian with three children and three grandchildren.
First Published: January 29, 2020
Edmond Long was a successful and innovative Australian businessman in the house building industry, a lay pioneer of Seventh-day Adventist Church work in Sydney, and a generous philanthropist, who served the church for over forty years at every level from his local church in Australia, to the South Pacific Division and the General Conference of Seventh-day Adventists in the United States.1
Early Life
Edmond (known as Eddie) Long was born at home on Chinese Market Garden in Granville, a suburb of Sydney, New South Wales, Australia, on November 10, 1929. He was one of eight children born to Wong Mui Sin (known as Lizzie) and Ma Leung (known as Harry) who were Chinese immigrants from Zhongsan, China. Immigration officials mistook "Leung" as the family name (instead of "Ma," which means horse) and anglicized it to "Long."2
In the early 1940s, the Long family became acquainted with the Chinese Adventist couple, Hazel and Eric Hon, when Hazel Hon provided massage therapy to Long's mother who had suffered a stroke. The family welcomed the Hons into their home, and as a result four of the children became baptized members of the Adventist Church–Norman and Marjorie in 1941, and Eddie and Clem in 1947.3
Education, Marriage, and Family
Long attended primary school at South Granville and secondary school at Granville Technical College in Sydney. After leaving school at 15, his first job was as a grocer boy in Sydney. By age 17 he had purchased a pick-up truck and had a contract to drive public works maintenance tradesmen around their jobs. It was at this time that he decided to work in the home building construction industry and enrolled in a two-year course in building construction at the Australasian Missionary College (Avondale College), Cooranbong, New South Wales. He graduated in 1949.4
It was at Avondale that Long met Doreen May Crane (1929-2018) from Tasmania. They married in the Moonah Seventh-day Adventist Church in Tasmania on March 17, 1953.5 Three children were born into their home: Sharyn Narelle in Sydney, Wendy Janelle (married Ken Smith), and Rodney Edmond (married Suzanne Jones).6 All three children became active members of the Adventist Church. Rodney Long was a lay member of many Greater Sydney Conference committees.
A Pioneer in the Building Industry
At twenty years of age, Long signed his first contract to build a house for a neighbor in Chester Hill, Sydney. After initially building homes, he moved on to commercial and industrial building for the New South Wales government. By 1965, Long Homes was one of the largest home builders in New South Wales.7 In 1968, the company was Australia's largest "spec home builder," building twelve homes a week totaling over six hundred homes a year.8 In 1969, E. Long Industries Limited was listed on the Sydney Stock Exchange to finance further expansion.9 The company was the first in Australia to operate a production line for pre-cutting timber for house frames and later extending the concept to production line pre-assembly of wall frames and roof trusses.10 The company had a workforce exceeding 700.11
Over his long career, Long was chairman of Masterbuilt Proprietary Limited, E. Long Industries Limited, Long Corporation Limited, Smith & Miles Holdings Limited, and director of Cereus Australia Limited and International Advisory Board of Sing Tao Newspapers Limited, Hong Kong.12
Career as a Conduit to Ministry in the Church
As a young man attending Parramatta Seventh-day Adventist Church in Sydney in the 1940s, Long assisted with running youth outreach programs. His truck served as a mobile stage for street preaching by the "Western Suburbs Crusaders" between 1945 and 1949 and "Carols by Candlelight" in Parramatta Park. In 1945, he was instrumental in construction of the first buildings at Crosslands Youth Convention Centre on a tributary of the Hawkesbury River. His truck was used to carry Camper's luggage down the winding cliff road to the camp. The camp site was developed over the ensuing years as the Youth Convention Centre for Greater Sydney Conference.13
In 1948, Long's local Parramatta church assisted him by funding his textbooks for the Building Certificate at Avondale College.14 As a Student at college he was a "star collector" for the Appeal for Missions campaign during which he approached all of the Chinese-born vendors in the markets.15
After their marriage, Eddie Long brought his wife, Doreen, to the Parramatta church where their ministry continued as a young married couple. Between 1953 and 1956, Long was involved in building the church hall and Doreen Long assisted with fund raising. Long liaised with the Parramatta Council to provide street signs for the church.16
Long continued his involvement in Crosslands Youth Camp including improvement of the road and the new construction of accommodations, a dining hall, and a meeting room, which opened on December 12, 1965.17 The dining and meeting building was named "Edilong Pavilion" in recognition of Long's contribution to its construction.18 Eddie and Doreen Long also contributed to the building of Castle Hill Adventist School (now Hills Adventist College)19 and their three children completed primary education at the school.20 Long was also instrumental in the establishment of the Dundas Seventh-day Adventist Church, which grew out of the Parramatta church in 1960.21 He donated the money required for a deposit on the block of land. 22 The Dundas church was opened in 1963, and was a vibrant growing church community.23
For more than forty years, Long served as a layman on church committees ranging from his local congregation to the Greater Sydney Conference, the Australasian Union, and the South Pacific Division. He was the first layman appointed to represent the South Pacific Division on the General Conference Executive Committee.24 Long's service to the Church included the Avondale College Foundation of which he was president for nine years and vice president of the Adventist Business and Professional Members Association. He also served five years on the General Conference Executive Committee, fourteen years on the South Pacific Division Executive Committee, six years on the Greater Sydney Conference Executive Committee, five years on the ADRA International Board, and five years on the Adventist World Radio Board.25
As already noted, Long played a major role in developing and constructing Crosslands Youth Camp in Sydney.26 He also built the Darwin Seventh-day Adventist Church, one of the few buildings to survive cyclone Tracey.27 In addition, Long's construction company contributed to the building of many South Pacific Island Adventist churches and schools including Sonoma College in Papua New Guinea.28 In all of this he was unobtrusive and unaffected. A colleague, Dr. John Knight wrote of him: "Ed was happy to call a spade a spade, used it whenever necessary (good results inevitably followed) and worked endlessly in the cause of anything he believed in. Invariably this meant helping others. His common touch and commonsense was refreshing, especially in stuffy meetings!"29
Later Life
Eddie Long never retired officially, but serious health issues in 1988 slowed him considerably and after major heart surgery he was only expected to survive a further five years. He travelled extensively overseas, even seeking treatment at Loma Linda University Medical Center and in Alaska. Despite his health problems, he continued with his many business and church activities until the end until his death at home on August 15, 2000.30 His memorial service was held in the Parramatta church–the first Adventist church in which he served.31 Doreen Long died on August 2, 2018, at the Adventist Retirement Village Kings Langley, Sydney and her memorial service was held in the Galston church–the last Adventist church in which they served together.32
Legacy
As Eddie Long's life was greatly influenced by the Seventh day-Adventist Church, he in turn, supported by his wife, dedicated much of his life to leadership and philanthropy in the Church. Their contributions to the Adventist Church were acknowledged in 1988 with a citation presented by the Association of Business and Professional Men, an Adventist association of business and community leaders in Sydney. The citation concludes:
Edmond Long has influenced the lives of hundreds of people in both his business and church-related endeavors, and has shown commitment and generosity in outstanding measure. This award is given by his colleagues as a mark of the respect they have for his qualities of leadership, philanthropy and selfless service.33
Sources
"ACF Awards to Avondale Students." South Pacific Record, January 16, 1988.
"ACF—For the Good of Avondale." Australasian Record, August 18, 1984.
"Avondale Foundation Re-elects Officers." South Pacific Record, November 8, 1986.
"Award for Service to Housing Industry." Hills News Magazine, April 12, 1994.
Brown, R. K. "Creating a Highway at Crosslands." February 21, 1966.
Chan, Y. M. "New Church School Opened." Australasian Record, May 13, 1974.
Chestnut, P. "A Link with Sonoma." Australasian Record, March 11, 1974.
Chong, F. "The Long Road to Building Success." Business Review Weekly, April 7-13, 1984.
Coombe, L. C. "Youth Camp Evangelism." Australasian Record, September 12, 1966.
"Dedicated to the Cause." Record [South Pacific Division], October 21, 2000.
"Division Executive Convenes in Sydney." Record [South Pacific Division], December 7, 1991.
"E. Long Industries Group Company Profile, 1985," Unpublished document held in the personal file of Rodney Long.
"For the first time..." Australasian Record, January 18, 1986.
"Fund-raising is a perennial problem..." Australasian Record, August 2, 1971.
"Foundation Celebrates 10 Years." Australasian Record, December 3, 1988.
"From Dundas to the Mission Fields: Four Went on a Fact-finding Tour." Australasian Record, November 24, 1975.
Gilmore, Laurence G. "Grants from ACF." South Pacific Record, February 16, 1985.
"Greater Sydney Church Celebrates 25 Years." South Pacific Record, May 21, 1988.
Hay, L. H. "Long-Crane marriage." Australasian Record, April 13, 1953.
"Highlights from Annual Council, Rio." South Pacific Record, January 21, 1987.
"Home Sweet Home: The Australian Dream." Accessed July 1, 2018. http://education.abc.net.au/home#!/media/153826/?id=153826.
Johnsson, William G. "Laypeople Unite for Christian Education. Adventist Review, September 3, 1992.
Knight, John. John Knight to Sharyn Low. August 22, 2000. Private letter. Personal collection of the author.
Lee, Gordon A. "An Island Safari." Australasian Record, December 15, 1975.
Long, Edmond. "Biography, 6.9.99." Unpublished document held in the personal collection of the author.
Long, Rodney. "Eddie Long Builder 1929-2000." The Sydney Morning Herald, September 8, 2000.
Long-Dodd, Marjorie. "It's a Long Story." Unpublished document written in March 1977. Held in the personal collection of the author.
McCarthy, Craig. "Builders Bounce Back." Australian Business, December 14, 1983.
Naden, Roy C. "The Church that Measures the Northern Territory." Australasian Record, August 19, 1968.
"New SPD Committee Has First Meeting." Record, February 2, 1991.
Parramatta Adventist Church 100 Years of Work and Worship: From Pioneers to the Present 1892-1992. Parramatta New South Wales: Parramatta SDA Church, 1992.
"Past and Present: 70 Years AV Jennings 50 Years Long Homes." Company Brochure, January 2001, held in the private collection Rodney Long.
"Pastor W. H. Simmonds..." Australasian Record, October 9, 1972.
"Pioneer Builder Dies Suddenly." Hills Shire Times, September 12, 2000.
"Prominent Builder Dies." Galston and District News, October 2000.
Theuerkauf, Peter, Bruce Grosse, and John Knight. "Edmond Long obituary." Record [South Pacific Division], September 30, 2000.
Theuerkauf, Peter and Tuni Laikum. "Doreen Long obituary." Record [South Pacific Division], February 2, 2019.
Totenhofer, Ivy and Keith Moxon. "He Thought They Wanted Beer." Australasian Record, June 21, 1948.
Notes