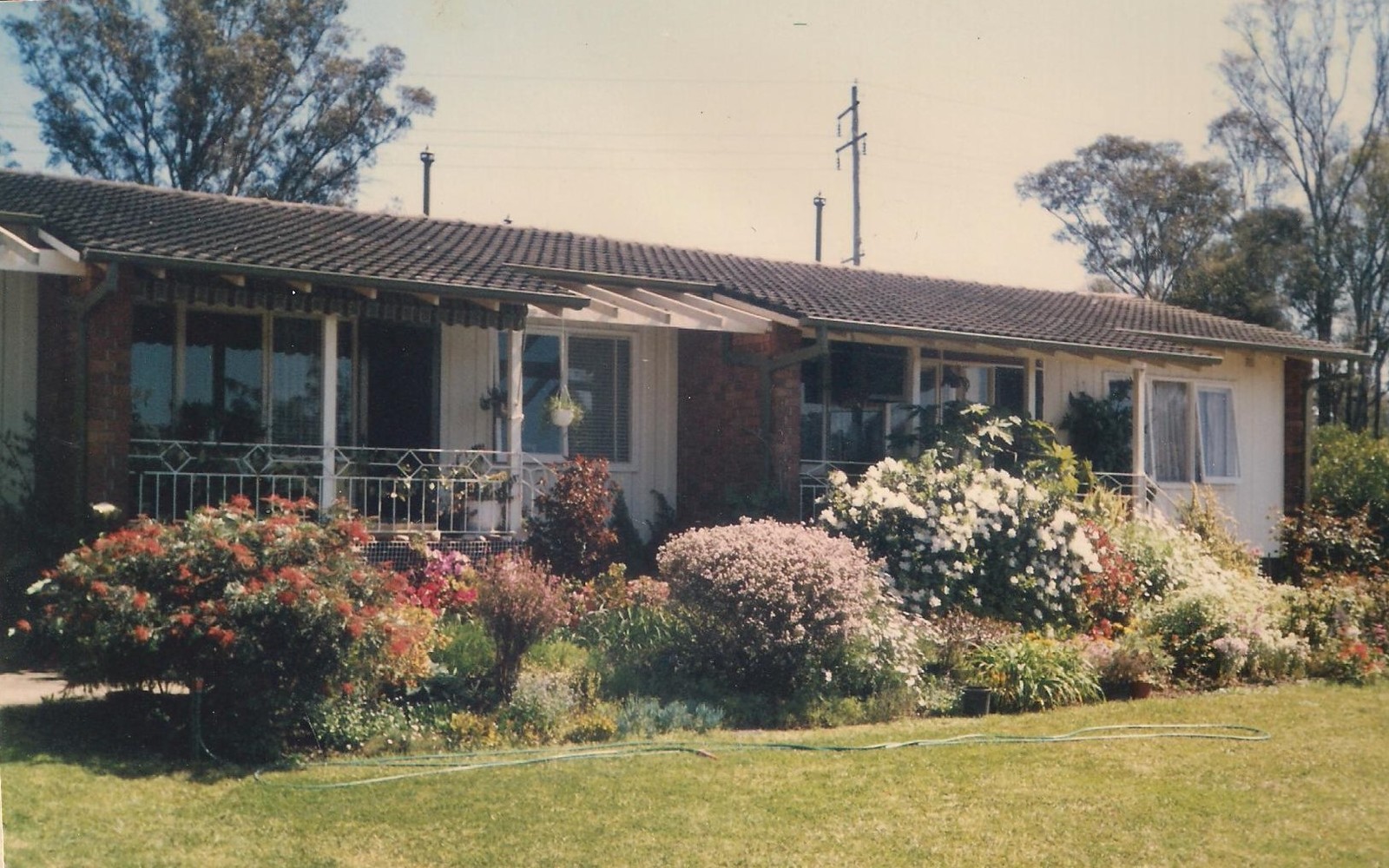 Seventh-day Adventist Aged Care, Greater Sydney Conference, Australia
×
Milton Hook, Ed.D. (Andrews University, Berrien Springs, Michigan, the United States). Hook retired in 1997 as a minister in the Greater Sydney Conference, Australia. An Australian by birth Hook has served the Church as a teacher at the elementary, academy and college levels, a missionary in Papua New Guinea, and as a local church pastor. In retirement he is a conjoint senior lecturer at Avondale College of Higher Education. He has authored Flames Over Battle Creek, Avondale: Experiment on the Dora, Desmond Ford: Reformist Theologian, Gospel Revivalist, the Seventh-day Adventist Heritage Series, and many magazine articles. He is married to Noeleen and has two sons and three grandchildren.
First Published: January 29, 2020
The Greater Sydney Conference in Australia has been committed to providing accommodation and care for senior citizens for more than 60 years.
The Seed Thought
When Arthur Knight was chaplain at the Sydney Adventist Hospital, he often ministered to senior patients who expressed a desire to take up residence in a Seventh-day Adventist retirement home or hostel. However, the church did not own retirement facilities. He, together with administrators of the Greater Sydney Conference (GSC), began to explore possibilities for starting a retirement enterprise.1 One hospital patient, Emma Stewart, willed eight hundred pounds for a home for the aged.2 She had no children and had nominated Knight to act as executor of her estate. When she passed away in 1953, Knight discovered the extent of her generosity, including the gift of her own home at Manly that she wished to remain as holiday rooms for nurses.3
By mid-1956 the GSC agreed to collect further donations and start building units for senior SDAs on their campground at Sunnyholt Road, Blacktown. A matron would be employed as an on-site nurse and supervisor.4
Building Begins
Despite the fact that there were insufficient funds to complete all their plans, the GSC executives decided to go ahead and build two blocks of three units each on the elevated corner of the campground.5 These were completed in 1960. In August 1962 tenders were called for an identical set of six units, and these were erected nearby.6 Eight more units were added by 1965. The total cost for the twenty units was twenty thousand pounds.7
The elderly residents began to wonder where they might go when self-care became impossible for them. They agitated for a nursing home to be built on the same property. The GSC officials thought it wise to conduct combined church gatherings in hired halls rather than continue with camp meetings so they voted to subdivide some of the campground property and sell it in order to fund the nursing home.8 These plans went ahead, realizing $1,125,000 from the sale of the subdivision.9 With the addition of government grants it was more than enough for a nursing home.
The nursing home was a well-constructed two-story brick building with separate rooms upstairs for high-care and low-care patients, a large recreational lounge room, kitchen, laundry, storage space, and offices. The lower level was designed as small units for nursing staff and a few single residents. The building was fully functional by 1971, with Fay Hankinson as the nursing sister in charge.10 Overall management remained with the GSC.
Further Additions
Extensions to the nursing home were made in 1974, and at the same time 16 self-contained units were constructed on the northern boundary.11 A community hall was built on the highest ground at the entrance to the property.12 By 1978 it was being used for craft work, concerts, physical exercise classes, and religious services. Increasingly, the complex of buildings became known as Parklea Village. Later, when the local council altered boundary lines its name changed to Kings Langley Village.
The residents, as the situation existed in 1980, were either self-care individuals or ones confined to the nursing home. There was no intermediate stage. Plans were laid, therefore, to erect a lodge to provide for a small group who could work as a team to provide light meals for themselves in a common kitchen and dining room and have their main meal brought across from the nursing home. The facility was opened on September 2, 1986, costing approximately $300,000.13 Government requirements stipulated that one in five residents had to be financially disadvantaged people and no more than 85 percent of their pension could be taken for rental purposes. Later, because a greater need for self-care units arose, a $100,000 donation from Esther "Essie" (Petherbridge) Banks was used to convert the lodge into five independent units.14
Sometimes the annual balance sheet for the self-care units and lodge showed a small profit. At other times, such as in 1984, there was a loss, but consistent profits from the nursing home that enjoyed government subsidies always more than balanced the accounts.15 By 1986 there were 108 individuals living on the estate: 88 SDAs and 20 of other faiths.16
Between 1987 and 1989, 25 upmarket brick units were erected at the eastern edge of the property. The cluster became known as Village Court.17
On the Monday afternoon of May 18, 1992, the Kings Langley Adventist Retirement Village church was formed with 72 charter members. The activities hall continued to be used as their venue for services.18
Major Changes
In 1994 Robert Butler was appointed by the GSC as manager. Time proved it would be a 14-year tenure, during which major developments took place. There were growing concerns that the nursing home would fail a government inspection for certification because the rooms were too small, the corridors were too narrow, and it was overcrowded. Surprisingly, a milestone inspection was experienced without incident. Nevertheless, the GSC decided to press ahead with replacement plans. Butler studied a Dutch model that had a square footprint with interior courtyard and four levels. The underground basement would be used for car parking. The ground floor would include a kitchen, administration offices, and thirty low-care beds. The next floor would be reserved for 48 high-care beds, and the top floor would be divided into 18 self-care units. This model appealed to Butler because it gave safety to nurses and other staff when moving between floors at night without being exposed to prowlers. Furthermore, a resident in self-care could easily, for example, visit a spouse in high-care on a different floor. Butler obtained government approval and signed up building contractors. The projected cost was $16.5 million. Construction began before he was transferred to a mission appointment in Africa in 2008.19 Brian Swanepoel, as the new manager, carried the project forward, and the building was officially opened on July 29, 2010.20
A Sister Institution
When the Kings Langley complex was in its infancy, a younger sister was born into the GSC family of homes for the aged. George and Elizabeth Petherbridge, members of Stanmore SDA Church, had taken a philanthropic interest in the welfare of seniors in their church group. Their three children, Ruth, Lindsay, and Esther, or "Essie," were also philanthropists at heart. Ruth, married to a medical doctor, and "Essie," a nurse, established a home in 1964 for senior women who had little money. They named it Elizabeth Lodge in memory of their mother.21 It was located at 9 Badminton Road, Croydon.22 From the start it struggled financially, and rather than abandon the women, they quickly arranged for the GSC to assume control. They donated eight thousand pounds so that the GSC would find the transition easy.23 In effect they gifted the institution to GSC.
For six years Elizabeth Lodge continued to experience lean budgets despite the fact many church members volunteered their time on a roster basis to keep the home functioning. Finally, late in 1971, the establishment was sold, and the women residents were transferred to Parklea Village.24
A Better Elizabeth Lodge
Throughout the 1970s the GSC made plans to improve what had been offered at Elizabeth Lodge. Preliminary arrangements were made to build on government land allocated for aged care at Allambie Heights, but these plans were abandoned in preference for a bushland portion of the Sydney Adventist Hospital estate at Wahroonga.25 The Petherbridge family continued to make donations. These were pooled with GSC funds and government allocations to erect a hostel for 68 residents, approximately 50 percent being SDA church members. Construction began in January 1977. An opening ceremony was held on December 11, 1978, and the official dedication service took place on May 20, 1979.26 The enterprise, having transferred from suburban Croydon to Wahroonga, was still called Elizabeth Lodge. The total capital cost was $1,821,479.27 Elder Bert Piez, one of the residents, agreed to be an on-site manager in exchange for free accommodation.28 When he transferred, Ian and Beverley Smith volunteered for the role under a similar agreement.29 Volunteer staff and continued donations from the Petherbridge family enabled any outstanding debts to be met within a few years of opening.
Esther Somerville Nursing Home
Having reached a sound financial footing at Elizabeth Lodge, GSC applied to the government in 1981 for permission to build an adjoining nursing home. The request was refused on the grounds that the area had sufficient nursing homes.30 This proved to be a temporary setback.
The following year, 1982, a local establishment called the Airlee Nursing Home was offered for sale. GSC purchased it for $365,000. Its main attraction was its license to operate 26 high-care beds. The license was transferable to any buyer.31 Having the license in hand, GSC went ahead with construction on a new nursing home adjoined to Elizabeth Lodge. It was opened on February 15, 1987, at a cost of approximately $1.5 million.32 The residents of Airlee Nursing Home were transferred into their new rooms and the Airlee site was sold to recoup some costs.
It was suggested in the early stages that the new nursing home should be called the Petherbridge Nursing Home in recognition of the donors' generous gifts, but the family declined with typical humility. They did, however, agree to the name Esther Somerville Nursing Home in honor of their maternal grandmother.33
Further Developments
From late 1984 through February 1990 Eric Johanson acted as the on-site manager.34 He initiated two important reviews. One was an independent study of the nutritional values in the diet provided by the institution.35 Another was conducted by Dr. Elwin Currow to make recommendations on standards. He suggested some improvements, including regular inspections by the fire brigade, the implementation of an infection-control program, the discontinuation of inexperienced teenage staff, and the replacement of old iron beds because of their tendency to cause injuries.36
Johanson retired in 1990 and was replaced by James Rabe,37 who excelled as a compassionate manager. When he retired in 1994, Robert Butler was appointed to shepherd another major building expansion. During his term the planning and construction of twenty freestanding villas and a tower of thirty units was completed at a total cost of $19 million. These additions became known separately as Wahroonga Village and Waratah Towers. The occupancy certificate was issued in October 2005. They were well-appointed self-care entities, even luxurious by some standards, and replaced the role of Elizabeth Lodge, as it became increasingly a low-care facility with the original residents growing older.38
Butler had coped with the herculean task of managing both the Kings Langley and Wahroonga aged-care facilities. When Brian Swanepoel was appointed to succeed him in 2008, extra staff became the norm. During Swanepoel's term significant refurbishments took place at Elizabeth Lodge and Esther Somerville Nursing Home.39
An Orphan Adopted
The Adventist Business and Professional Member's Association went into voluntary administration in May 2005. At the time they were operating a nursery, a child-care center, and two blocks of residential units for seniors—Camellia Court and Azalea Court, in Hornsby.40 Camellia Court had been officially opened on October 18, 1964.41 The Azalea Court units were opened on November 22, 1981.42 The 22 residential units were occupied by self-care individuals, the majority being SDA church members. GSC agreed to purchase the child-care center and residential units for approximately $2.5 million.43 Management is conducted from the central Adventist Retirement Villages office at Wahroonga.44
GSC continues to operate their aged-care institutions in the three separate suburbs, Kings Langley, Wahroonga, and Hornsby.
Sources
Adventist Retirement Villages Board minutes, 1981–1990. Shelf Records. Elizabeth Lodge Archives, Wahroonga, NSW.
Adventist Retirement Villages Chronicle, 1978. Shelf Records. Elizabeth Lodge Archives, Wahroonga, NSW.
Andrew, Dereyk. "Report to the Creditors of ABPM," August 1, 2005. Shelf Records. Elizabeth Lodge Archives, Wahroonga, NSW.
Bagnall, J[ohn] B. "Azalea Court Opened." Australasian Record and Advent World Survey, March 29, 1982.
Brewin, Peter. Peter Brewin to Robert Butler. June 14, 1994. Letter Files. Elizabeth Lodge Archives, Wahroonga, NSW.
Butler, Robert. "Strategic Plan 2008." Shelf Records. Elizabeth Lodge Archives, Wahroonga, NSW.
Currow, Dr. Elwin. "Report." February 6–13, 1990. Shelf Records. Elizabeth Lodge Archives, Wahroonga, NSW.
Elizabeth Lodge House Committee minutes, 1979–1984. Shelf Records. Elizabeth Lodge Archives, Wahroonga, NSW.
Gilmore, Laurence. "New Retirement Hostel." Australasian Record and Advent World Survey, August 20, 1979.
Greater Sydney Conference Executive Committee minutes, 1954–1971. Shelf Records. Greater Sydney Conference Administrative Office, Epping, NSW.
"Greater Sydney Providing Care from the Cradle to the Grave." South Pacific Record and Advent World Survey, February 7, 1987.
Kerr and Smith Pty., Ltd. Kerr and Smith Pty., Ltd., to W[alter] H. Simmonds. March 17, 1972. Letter Files. Greater Sydney Conference Administrative Office, Epping, NSW.
Kings Langley Church Formation Brochure. May 18, 1992. Shelf Records. Elizabeth Lodge Archives, Wahroonga, NSW.
Knight, John F. "Home for Retired Folk Rises in Sydney." Australasian Record and Advent World Survey, January 4, 1965.
New South Wales Lands and Titles Department. Land Titles. New South Wales Lands and Titles Office, Sydney, NSW.
New South Wales Supreme Court. Probate Files, State Records Office, Sydney, NSW.
Trosky, Victor. Victor Trosky to Eric Johanson. January 19, 1990. Letter Files. Elizabeth Lodge Archives, Wahroonga, NSW.
Notes