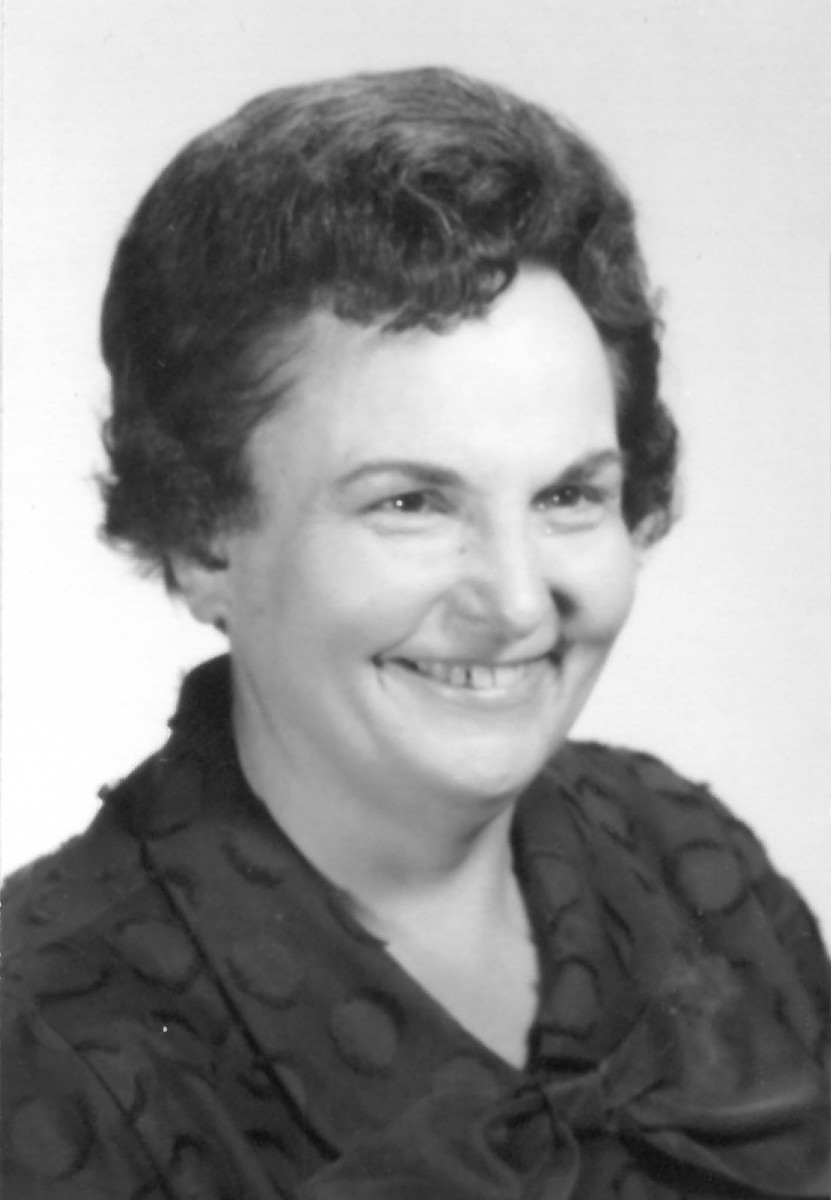 Ackerman, Dorothy Evans (1917–1989)
×
Dennis Pettibone, Ph.D. (University of California, Riverside), is professor emeritus of history at Southern Adventist University. He and his first wife, Carol Jean Nelson Pettibone (now deceased) have two grown daughters. He is now married to the former Rebecca Aufderhar. His published writings include A Century of Challenge: the Story of Southern College and the second half of His Story in Our Time.
First Published: August 16, 2020
Dorothy Evans Ackerman, who taught voice lessons and directed choirs at several Adventist schools (especially Southern Missionary College, now Southern Adventist University), was born on April 3, 1917, in Bainesville, Ohio.1 When she was four years old, Dorothy began singing in public. She graduated from Atlantic Union College with a degree in music in 1940. That year, she began teaching 2 and directing the choir at Shenandoah Valley Academy in Virginia.3
She then went to Southern Junior College in Collegedale, Tennessee, where she taught from 1944 to 1949.4 Next she taught for a year at Washington Missionary College (now Washington Adventist University). From there she went to Atlantic Union College. In 1952, following her time at AUC, she spent a year in Asheville, North Carolina, working for a physician, her brother-in-law.5
Dorothy Evans married James Ackerman in 1953. At the time, her husband, who had been born in Canada in 1904, was a professor at Madison College.6 Before that, he had been a pastor, youth director, and educational superintendent in the Ontario-Québec, Maritime, British Columbia, Alberta, Kansas, and Georgia-Cumberland conferences and was also the principal at Forest Lake Academy in Florida.7 Dorothy joined him on the faculty at Madison.8
Accompanied by her husband, Mrs. Ackerman returned to Collegedale in 1957, where the school was then known as Southern Missionary College. James was employed by the college from 1957 to 1970 in the Education, Testing, Audiovisual, and Admissions departments.9 He later worked as the first city manager of the newly organized city of Collegedale.10
Dr. Marvin Robertson, who was her department chairman from 1966 until Dorothy retired in 1979, tells us that at Southern, Dorothy Ackerman taught as many as 50 voice lessons a week. He also says that "she was a well-known contralto soloist throughout the Southeast." She gave numerous concerts in the Chattanooga area and beyond, and also performed as a soloist with the Chattanooga Symphony Orchestra, the Chattanooga Civic Chorus, and the Knoxville Symphony. For two years, she also sang on the Faith for Today television program.11
According to Dan Shultz, her appearance resembled something like Kate Smith and had a "similar vocal range and quality." Sometimes people would stop her, thinking she was that well-known singer, and she would comply when they asked her to sing God Bless America, "Smith's trademark song." Evaluating Mrs. Ackerman as an educator, Shultz says her "talent in singing, combined with a warm, open personality, and intuitive sensitivity, and a sense of humor, made her an inspiring teacher and colleague." He adds, "Because she was a down-to-earth person, many students came to her with their concerns, knowing their visits would be kept in confidence and that they could trust her advice."12
Dorothy Evans Ackerman retired in 1979 and was named professor emeritus. The recital auditorium in Southern's new music building was named after her. She passed away on May 27, 1989, in Fletcher, North Carolina. She was survived by two stepdaughters and a sister. Graveside services were held at Collegedale Memorial Park.13
Sources
"Deaths." Atlantic Union Gleaner, July 6, 1989.
"Deaths." ARH, February 27, 1986.
Gardner, Elva B. Southern Missionary College: A School of His Planning. Revised by J. Mable Wood. Collegedale, TN: Southern Missionary College Board of Trustees, 1975.
"Obituaries." Columbia Union Visitor, July 15, 1989.
Pettibone, Dennis. A Century of Challenge: The Story of Southern College, 1892-1992. Collegedale, TN: The College Press, 1992.
Shultz, Dan. Adventist Musicians Biographical Resource. [N.p.]: International Adventists Musicians Association, January 1986, July 1989.
Notes