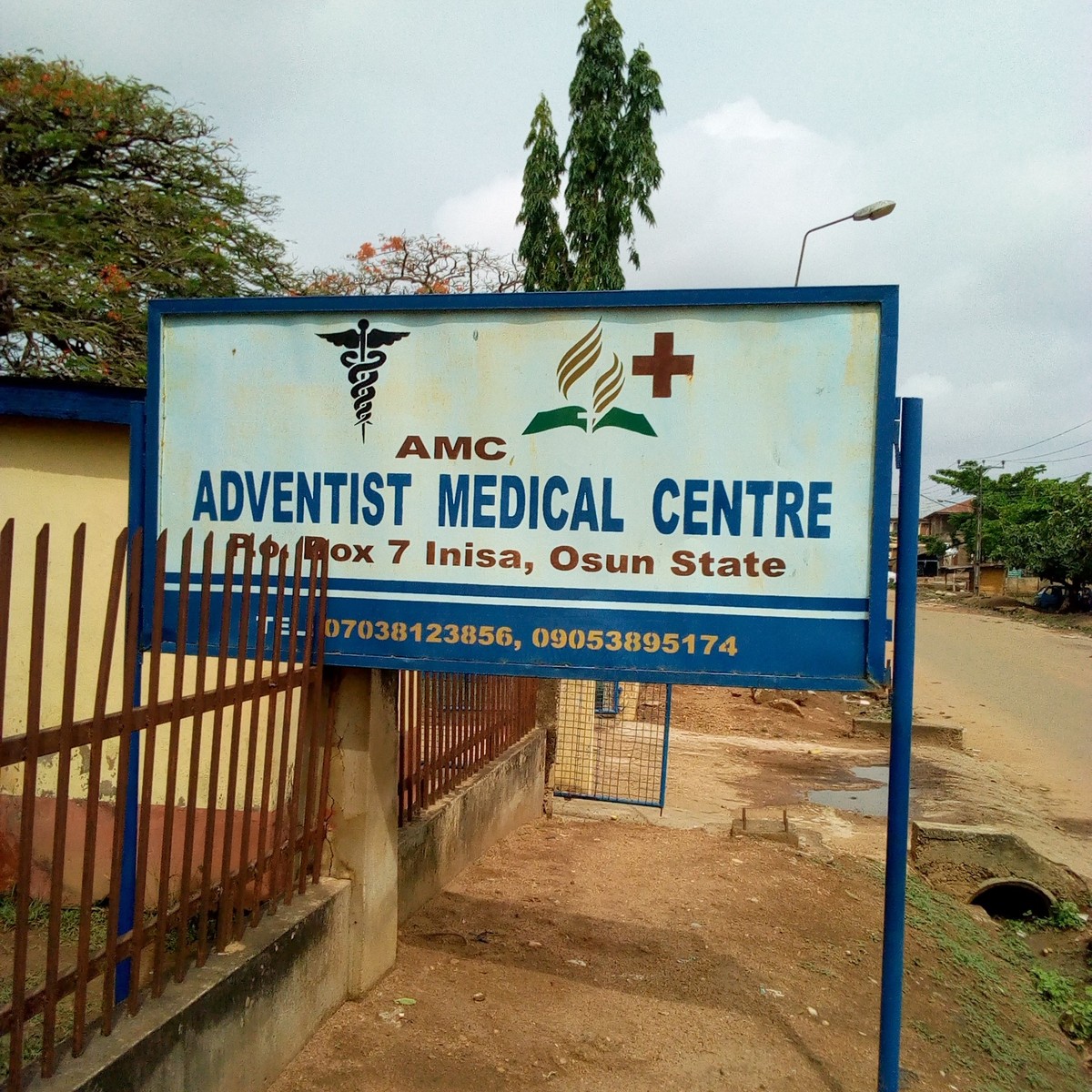 Adventist Medical Centre, Inisa
×
Joshua Oladele Awoniyi has been the director of Adventist Medical Centre, Inisa, Nigeria, since 2007. He is married to Aderemi Olukemi Awoniyi and has four children.
First Published: December 7, 2020
Inisa Community Medical Centre, which became Adventist Medical Centre in 2007, started medical services in the early 1950s and was one of the early clinics/hospitals in the western region of Nigeria. It has made significant impacts on the Inisa community and other neighboring towns and villages.
At the request of the leaders of the Inisa Community, 52 miles from Ife, Dr. S. A. Nagel and personnel from the hospital held a monthly clinic in a school building made available by a local Christian church. A clinic was operated in 1950 at the cost of 15,000 pounds sterling (fees cover its operating costs). With a daily capacity of 150 patients, the clinic in 1952 received 61,318 patient visits, including more than 2,000 prenatal visits and 29 deliveries. In 1963, it was operated by J. Fakeye and his wife, assisted by 11 other national workers. By 1963, plans were underway for the construction of a 25-bed hospital and the acquisition of a resident physician.1
The hospital initially belonged to the community, but it was given to the Seventh-day Adventist Church to operate. It was very popular from the early 1960s to 1970s, as it was one of the well-known clinics in the western region of Nigeria before the advent of teaching hospitals associated with universities. The patronage was high as the health center was managed by missionaries from America and Europe.2
The idea of joining Adventist Health International came as a result of low patient inflow and for proper management of the facility. The hospital was brought under the control of the Adventist Health International system after the community agreed with the church to lease the hospital to the church for 99 years, starting in 2007. This led to the change of the hospital's name from Inisa Community Medical Centre to Adventist Medical Centre, Inisa.3
The administration of the Western Nigeria Union Conference decided to discontinue the management of the Health Centre by the Adventist Health International in 2013. Since then, the center has come under the management of the union.4
Medical Directors/Administrators
E. A. Osundina, with Dr. S. A. Nagel, the visiting doctor from SDA Hospital, Ile-Ife (1955- 1957); J. E. Fakeye, with Dr. S. A. Nagel (1963-1978); Dr. R. Guleng (1979-1981); Dr. N. Illum (1982-1983); Dr. S. A. Daniyan (1983-1984); Dr. J. D. Sodeke (1984-1989); Dr. E. A. Adeniji (1989-1990); Dr. A. Abayomi (1990-1992); J. O. Dare (1992-1993); E. O. Aremu (1994-1995); vacant (1995-1999); Dr. G. Alabi (2000-2001); C. O. Adeogun (2002-2006); J. O. Awoniyi (2007-present).5
Sources
Adventist Medical Centre records, Inisa, Nigeria.
Seventh-day Adventist Encyclopedia. Second edition. Hagerstown, MD: Review and Herald Publishing Association, 1996. S.v. "Inisa Community Medical Centre."
Notes