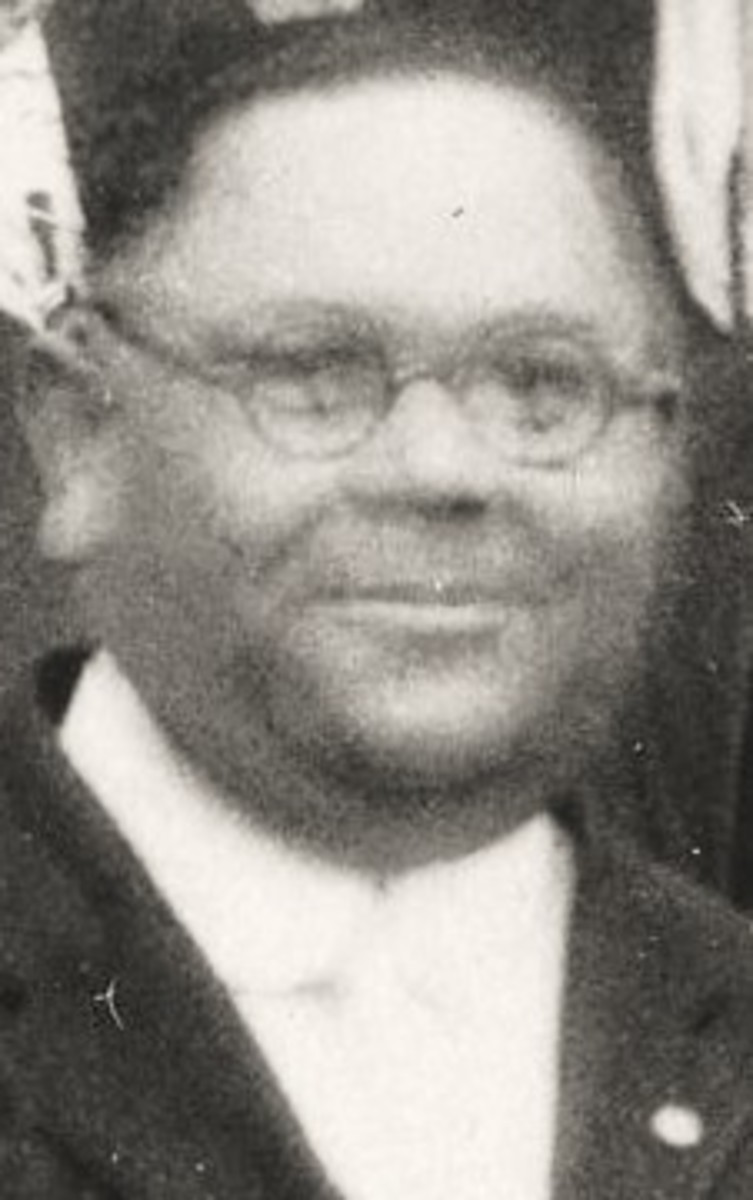 Greene, Herbert Derrick (1896–1930)
×
Douglas Morgan is a graduate of Union College (B.A., theology, 1978) in Lincoln, Nebraska and the University of Chicago (Ph.D., history of Christianity, 1992). He has served on the faculties of Washington Adventist University in Takoma Park, Maryland and Southern Adventist University in Collegedale, Tennessee. His publications include Adventism and the American Republic (University of Tennessee Press, 2001) and Lewis C. Sheafe: Apostle to Black America (Review and Herald, 2010). He is the ESDA assistant editor for North America.
First Published: October 18, 2022
Herbert D. Greene, pastor-evangelist, made a memorable contribution to the early development of the Black Adventist work in the United States before death at a young age ended his promising career.
Early Years
Herbert Greene was born into a large, working-class family in Savannah, Georgia, on May 10, 1896. His father, Joseph P. Greene (b. 1855), was a shipping clerk for a railroad company, and his mother, Caroline, was a seamstress. Herbert was the sixth of their 11 children—eight sons and three daughters.1
As a teenager Herbert enrolled at Oakwood Manual Training School in Huntsville, Alabama, arriving "in knee pants" according to one observer. To pay for tuition and expenses, he worked, first in the printing office and then as a stenographer in the principal's office. While at Oakwood he had a conversion experience that led him to dedicate his life to gospel ministry. He graduated from the ministerial course in 1917, the year in which the school became Oakwood Junior College.2
South Texas
After graduation, Greene began ministry in the South Texas Conference, assigned to evangelize the Black population of Houston. Assisting Henry J. Miller for the first year, and then on his own for the second, Greene worked house to house, distributing tracts, selling periodicals and books, and presenting Bible studies to small groups and families in "cottage meetings."3 By the fall of 1918 he had a congregation of 18. They were still meeting in homes but with the help of a $500 grant from the General Conference they acquired a small cottage and remodeled it into "a little bungalow church" that could seat 150.4 Greene held his first evangelistic meetings, a series of Present Truth lectures, in the new facility in the summer of 1919, adding nine to the fellowship.5
In September 1919, Greene married Eugenia Davidson, whom he had met at Oakwood. Born in Jamaica, Eugenia completed the nursing course at Oakwood in 1918 and then took a year of further training at Lincoln Hospital in New York City.6 The couple would have six children: Herbert, Jr. (b. 1921), Caroline (b. 1922), Marjorie (b. 1923), Naomi (b. 1925), Samuel (b. 1929), and Pearl (b. 1930).7
Greene was ordained for gospel ministry in April 1920 at an institute for Black workers held in Nashville, Tennessee.8 That summer he assisted Southwestern Union Conference evangelist Maitland G. Nunes in a series of meetings that proved a major step forward for the fledgling Houston congregation, adding 60 new members. Health lectures by Nunes and by Dr. Ruth Temple,9 a recent graduate of the denomination's medical school in Loma Linda, California, who came from Los Angeles to assist with the effort, both broadened the appeal of the meetings and engaged the support of leading Black physicians in the city.10
Not only responsible for the Houston church, Greene, under the system then in place, was in charge of the Negro Mission for the entire territory of the South Texas Conference.11 In 1922, the team that had been successful in Houston in 1920—Greene, his wife Eugenia, evangelist Nunes, and Dr. Temple—came together again for a similar campaign in San Antonio, with remarkable success. The membership of 12 when the meetings began multiplied nearly ten-fold to 118.12
Southern New England
During the winter of 1923 the Greene family left southern Texas for the colder climate of Boston, Massachusetts, where Elder Greene began ministry at the small Black Adventist congregation in the Roxbury section of the city. Here, as well, his assignment included developing the work among the Black population throughout the territory of the Massachusetts Conference, which became part of the Southern New England Conference in 1926.
In New England Greene used a "Bible and health Chautauqua" model of evangelism similar to the approach he had learned in Texas working with M. C. Nunes, involving physicians and local officials in addressing issues of concern to the community. His small Boston congregation more than doubled, surpassing 100 members and badly overcrowding its house of worship. Through a combination of fund-raising efforts by the church and assistance from the Southern New England Conference and the General Conference, a larger building was purchased, favorably situated in the heart of the historic city. The participation of several clergy of other denominations as well as business leaders in a weekend of dedication services for the church building in December 1927 reflected Greene's effectiveness at building rapport with the wider community.13 He was active in the Ministerial Alliance of Greater Boston and was eventually elected the group's president.14 At the same time, Greene was involved with racial progress and equality endeavors. In February 1927, for example, he was one of the main speakers for the 16th annual meeting of the Boston chapter of the NAACP.15
Final Service
At the 1929 Annual Council, the General Conference Committee endorsed the call extended to Greene to pastor the Shiloh Church in Chicago and oversee the Black work in the Chicago Conference.16 Shiloh's membership of more than 500 made it the second largest Black Adventist church in the nation, surpassed only by James K. Humphrey's First Harlem church in New York.17 At the same Annual Council Greene was placed on a committee formed to resolve the long-standing need for a post-secondary training school in the North for Black youth—another indication of the high level of confidence that church leaders and colleagues placed in the promising 33-year-old preacher.18
Greene enjoyed early success in continuing the growth trajectory set for Shiloh by previous pastors G. E. Peters and W. D. Forde. The opening night for a series of tent meetings at Wabash Avenue and 58th Street in the summer of 1930 drew an attendance of 1,000 and the campaign led to the addition of 25 new members.19
In early December 1930, six months after his wife Eugenia had given birth to their sixth child, Pearl Marie (born May 2, 1930),20 Greene became seriously ill. He died about two weeks later, on December 21, 1930. He was 34 years old. The illness, not specified in published reports, came suddenly and unexpectedly. It was a loss "deeply felt" by Greene's many fellow workers and friends, wrote Frank L. Peterson, director of the North American Negro Department.21
Eugenia Davidson Greene returned to Boston with her six children, ranging in age from six months to 10 years. She did not remarry. When the children grew older, she worked as a nurse. She died in Boston on February 18, 1992.22
Sources
Bird, W. L. "The Nashville Institute." Gospel Herald, May 1920.
"Herbert Greene." FamilySearch. Accessed October 7, 2022. https://www.familysearch.org/tree/pedigree/landscape/G3SN-TRV.
Greene, H. D. "The Colored Work in Houston, Texas." ARH, November 21, 1918
Greene, H. D. "Houston." Southwestern Union Record, May 28, 1918.
Greene, H. D. "Houston, Texas." Gospel Herald, January 1918.
Greene, H. D. "Houston, Texas." Gospel Herald, June 1919.
Greene, H. D. "A Special Effort for the Colored People in Houston, Texas." ARH, September 23, 1920.
Greene, Herbert D. "Work Among the Colored People of Southern New England." Atlantic Union Gleaner, September 26, 1928.
Lukens, M. "Another Encouraging Report From South Texas." ARH, November 23, 1922.
Montgomery, R. P. "South Texas." ARH, March 17, 1921.
"Negro Association Holds 16th Meeting." Boston Herald, February 6, 1927.
"Oakwood Ministers." Gospel Herald, October 1919.
Peterson, F. L. "Elder H. D. Greene." ARH, February 12, 1931.
Robinson, A. T. "Boston." Atlantic Union Gleaner, January 4, 1928.
"Widow and Children of Rev. Greene Return to Boston." Chicago Defender, January 17, 1931.
Notes