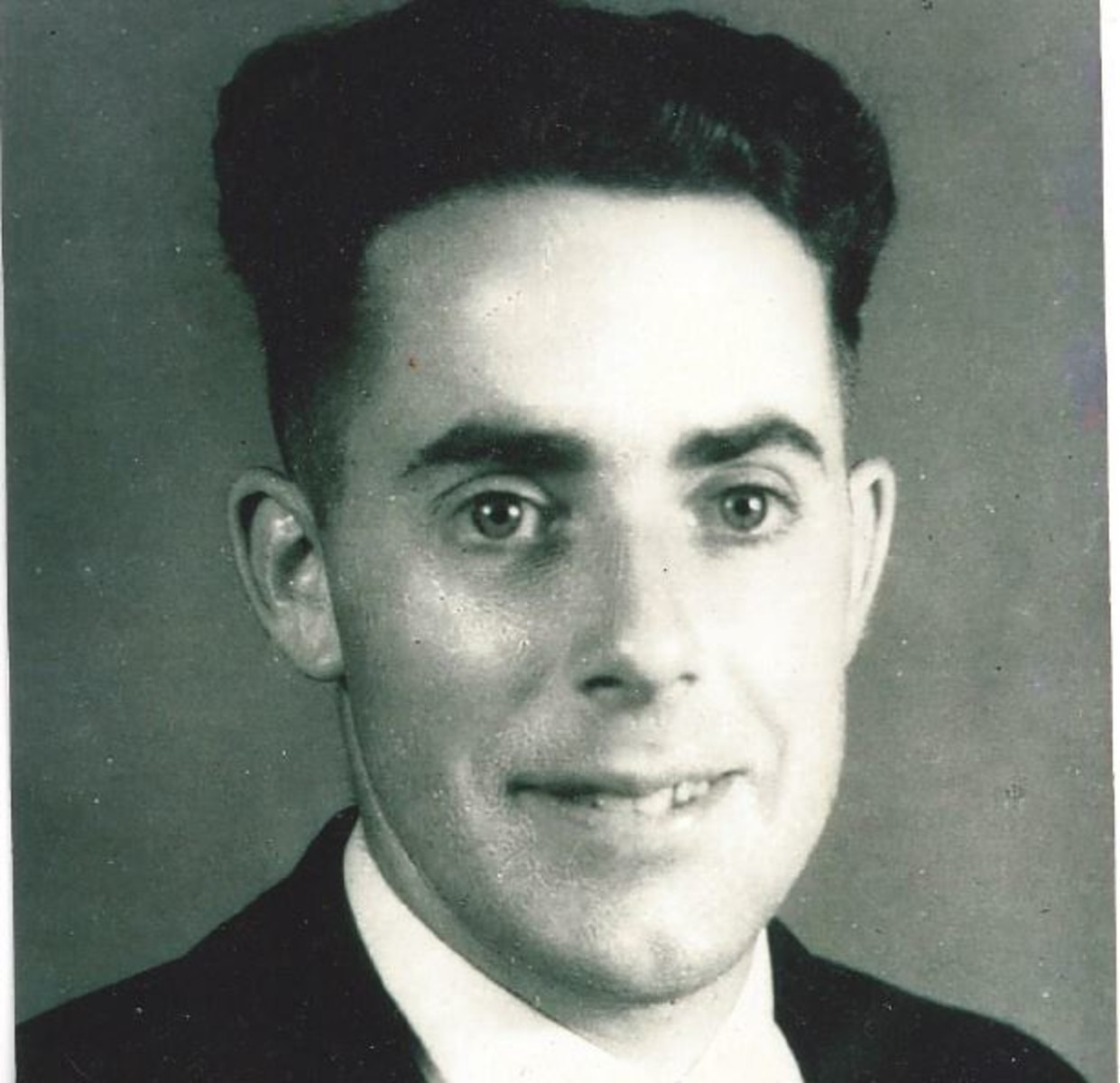 Ferguson, Wallace Ross (1918–1982) and Phyllis Nellie Elsie (Codling) (1918–2000)
×
Barry Oliver, Ph.D., retired in 2015 as president of the South Pacific Division of Seventh-day Adventists, Sydney, Australia. An Australian by birth Oliver has served the Church as a pastor, evangelist, college teacher, and administrator. In retirement, he is a conjoint associate professor at Avondale College of Higher Education. He has authored over 106 significant publications and 192 magazine articles. He is married to Julie with three adult sons and three grandchildren.
First Published: January 29, 2020
Wallace and Phyllis Ferguson spent a total of twenty-eight years in mission service in the Solomon Islands, New Guinea, and Pitcairn Island. For much of that time, Wallace was occupied in senior administrative roles.
Early Life and Education
Wallace Ross Ferguson was born into a Seventh-day Adventist family on April 5, 1918 in Perth, Western Australia1 to Archibald Donald Ferguson and Muriel (Adamson).2 He had four brothers, Donald, Neville, Gordon, and Clive; and two sisters, Ruth and Nancy.3 His aunt, Maggie Ferguson, spent many years as a self-supporting missionary in Tonga between 1920 and 1934. In 1935, at the age of seventeen and having spent time acquiring skills as a carpenter, he enrolled at the Western Australia Missionary College at Carmel, in the Perth hills.4 He was baptized during his first year.5 He later told of his genuine conversion experience when Pastor E. L. Minchin visited the school in 1939.6 He decided to commit his life to ministerial service and graduated from the pre-ministerial course in 1940.7
In 1941 he traveled across Australia to Avondale College to further prepare himself for service, and graduated from the ministerial training course at Avondale at the end of 1942.8 After later attending a seminary extension school while on furlough in 1957/1958 he was awarded a BA in theology.9 After graduation from Avondale he received an appointment as a literature evangelist in South Australia, commencing work in December 1942.10 After six months of canvassing he was asked to take up a pastoral appointment in Port Lincoln.11
Phyllis Nellie Elsie Codling was born in Wahroonga, New South Wales on April 22, 1918.12 She had two sisters. Her father, Walter Codling, had become a Seventh-day Adventist at the age of fourteen and been one of the charter members of the Palmerston North (New Zealand) Church.13 Her mother, Carolyn (Powell), was a graduate nurse of the Sydney Sanitarium.14 Phyllis attended the Western Australia Missionary College and then enrolled in the nursing course at the Sydney Sanitarium. She graduated with eight others in 1941.15
Wallace and Phyllis first met as students at Carmel College.16 They continued their friendship while Wallace was at Avondale and Phyllis was at the Sydney Sanitarium. They were married in the Prospect Church, South Australia on December 23, 1943.17 Seven children were to be born into their home: Caroline Muriel, Lindsay Terrance Merelyn Janet, Laurel Marjorie, Helen Etma, Grace Joan and Heather Coralie.18
Years of Service19
Dec 1942–
Jun 1943
Canvassing and evangelistic work
South Australia
Jun 1943–
Dec 1944
Pastoral evangelism
Port Lincoln,
South Australia
Jan 1945–
Sep 1945
Pastoral evangelism
Adelaide and
Berri, South Australia
Sep 1945–
Aug 1946
Preparation for mission service
Sydney, New South Wales
Oct 1946–
May 1947
District director
Malaita, Solomon Islands
Jun 1947–
Dec 1950
District director
Kukudu, Western
Solomon Islands
Jan 1951–
Dec 1952
President
Kukudu, Western
Solomon Islands
Jan 1953–
Dec 1957
President
Eastern Solomon Islands
Jan 1958–
Nov 1960
President
Kukudu, Western
Solomon Islands
Dec 1960–
Dec 1961
President
Kavieng, New Ireland,
New Guinea
Jan 1962–
Jun 1964
Union evangelist
Kavieng, Papua
New Guinea
Jul 1964–
Dec 1964
Bible teacher
Kambubu, Papua
New Guinea
Jan 1965–
Dec 1968
President 
Kukudu, Western
Solomon Islands
Jan 1969–
Dec 1970
President 
Manus, New Guinea
Jan 1971–
Dec 1974
Pastor 
Muswellbrook/
Singleton, NSW
Jan 1975–
Oct 1976
Pastor 
Glenn Innes/
Tenterfield, NSW
Oct 1976–
Dec 1979
Pastor 
Pitcairn Island
Wallace and Phyllis spent twenty-eight years in mission service for the people of the island nations of the South Pacific. Mission was in their blood. Wallace was ordained at Kukudu on July 2, 1949.20 His service record reveals that for most of the time he served in the islands, he was in senior administrative roles.21 He was instrumental in establishing the Kukudu High School, one of the senior Seventh-day Adventist secondary colleges in the Solomon Islands. He also assisted in translating the Bible into Maravo, an important language in the Solomon Islands.22
Known as a capable administrator, he was also known and respected as a leader who came close to the people, traveling with them in their vessels and working with them in their gardens. He distinguished himself as a poet, writing scores of poems including the class poem for his graduation from Avondale College in 1942. The poem was titled "What're the Task."23 Phyllis utilized her nursing skills throughout her life of service. Her daughter Helen remembered her as one who would home school the children in the morning and then be at the clinic delivering babies and caring for the needs of the community in the afternoon.24 In fact, she was on call continuously. With her husband, she loved gardening and many hours were spent with the people they served, working shoulder to shoulder in the gardens.
Later Life
The Fergusons retired at the conclusion of their term of service on Pitcairn in December 1979 having completed thirty-seven years of service.25 He was sixty-one years of age at the time.26 Some months later they moved to Western Australia where they set up home.27 Wallace continued to preach and took the opportunity to conduct Bible classes at his alma mater, Carmel College. Unfortunately, Wallace and Phyllis enjoyed only a short retirement together. Wallace died on May 25, 1982 at the age of 64. He was buried in the Guildford Cemetery, Western Australia.28
Phyllis lived for another eighteen years after the loss of her husband. She died on June 20, 2000 in Bickley, Western Australia, and is buried with Wallace in the Guildford cemetery.29
Sources
"1941 Graduates of the Sydney Sanitarium." Australasian Record, January 12, 1942.
Butz, Edwin S. "Caroline Codling obituary." Australasian Record, May 17, 1937.
Evans, Ron. A. Ron A. Evans to A. E. Jones. September 21, 1978. South Pacific Division of the General Conference Archives. Folder: "Ferguson, Wallace Ross."
Ferguson, W. R. "The Like I Have Never Seen." Australasian Record, November 24, 1969.
Ferguson, W. R. "The Queerest Turn." Australasian Record, December 8, 1969.
House, T. L. "Walter Codling obituary." Australasian Record, March 17, 1958.
Kingdon, Robert. "Ferguson, Phyllis Nellie Elsie obituary." Australasian Record, July 29, 2000.
Lee, Gordon A. "Life Sketch of W. R. Ferguson." Australasian Record, October 16, 1982.
"Pastor Wallace Ross Ferguson obituary." Australasian Record, October 16, 1982.
Scragg, W. M. R. "Ferguson – Codling." Australasian Record. February 7, 1944.
Wallace Ross Ferguson Conference Worker's Evangelistic Record. South Pacific Division of the General Conference Archives. Folder: "Ferguson, Wallace Ross." Document: "Conference Worker's Evangelistic Record."
Wallace Ross Ferguson Personal Service Record. South Pacific Division of the General Conference Archives. Folder: "Ferguson, Wallace Ross." Document: "Personal Service Record."
Wallace Ross Ferguson Sustentation Fund Application. South Pacific Division of the General Conference Archives. Folder: "Ferguson, Wallace Ross." Document: "Sustentation Fund Application."
Wallace Ross Ferguson Biographical Information. South Pacific Division of the General Conference Archives. Folder: "Ferguson, Wallace Ross." Document: "Biographical Information Blank, received 15 Feb 1946."
Wallace Ross Ferguson Worker's Biographical Record. South Pacific Division of the General Conference Archives. Folder: "Ferguson, Wallace Ross." Document: "Worker's Biographical Record."
Notes