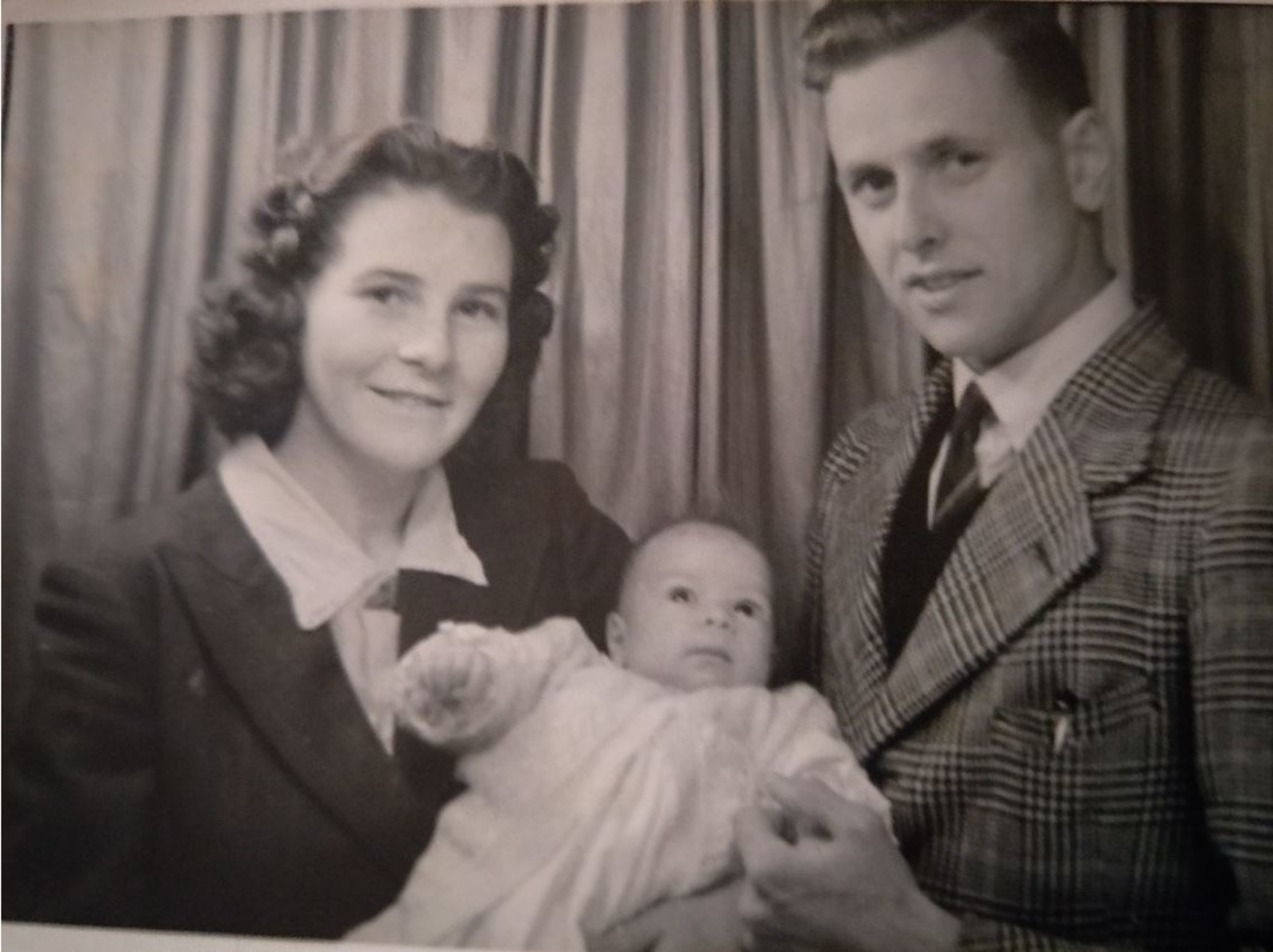 Gillis, Stanley Kenneth (1923–2016) and Ivy May (Masters) (1926–1991)
×
Alwyn Gillis obtained a Bachelor of Laws from Sydney University in 1985. Gillis was admitted to the Supreme Court of NSW to practice as a solicitor in 1986 and has been practising in Insurance Law for some 35 years. He is married to Jenny and has two children and one grandchild.
First Published: July 7, 2020
Stanley Kenneth Gillis served the Seventh-day Adventist (SDA) Church as a secondary school teacher in Australia, New Guinea, and New Zealand from 1943 to his retirement in 1983.1
He and his wife, Ivy May Gillis, lived in some 17 homes over the course of their service. He specialized in teaching English and history. However, he was able to teach many subjects, including woodworking. He was the headmaster in Christchurch, New Zealand, from 1966 to 1969 and in Newcastle, Australia, from 1970 to 1971, and concluded his career as the headmaster in Lismore from 1981 to 1983.
Stanley Gillis was born in Dunedin, New Zealand, on July 3, 1923, to William and Rosalie Gillis.2 Stanley's father was a minister, and the family moved frequently throughout Australia and New Zealand and also to Fiji. His father's final church was Mount Colah, where he retired, and for many decades there was an enclave of the family across the railway line from Mount Colah Church. Stanley had two brothers, Laurence and Leslie. He attended the Australasian Missionary College (Avondale College) during World War II, where he graduated from the theological normal (Teaching) course in the class of 1942.3 His first posting was in Gisborne, New Zealand, in 1943.4
While Stanley was traveling to Gisborne aboard a cargo vessel, the Kalingo, the ship was struck by a Japanese torpedo and sank rapidly, and the surviving passengers were able to board a lifeboat. Because of a rain squall they were able to avoid the searching submarine. The survivors were then faced with the task of trying to return to Australia by lifeboat. After several days, with their rations almost exhausted, they were sighted by a trawler and towed into Sydney Harbor, where it was reported that they walked down the main street of Sydney in their pajamas, to be interviewed by appropriate defense officials.5 Stanley retained a small biscuit from the ordeal, which was subsequently either lost or eaten by his children.
Stanley then attempted a second trip to Gisborne, which was successful, and after teaching his first year, Stanley persuaded Ivy May Masters, whom he had met at Avondale College, to embark on the dangerous journey across the Tasman. The couple were married in the Gisborne church on January 13, 1944, by G. Robinson.6 Stanley taught at the Gisborne school for one more year after their marriage and then for a further year at the Remuera Church School.7 It was during this year that their first son, Graeme, was born on July 31,1945.8
The family transferred to Papua in May 1946. In 1946 and 1947 Stan taught at the Papuan Training School at Korela.9 Then in 1948 he was teaching at the Vilirupu Intermediate School, when young Graeme was exposed to diphtheria by sailors on a passing cargo vessel who were delivering mail. Because of the isolation of the mission station, he died shortly after arriving in Port Moresby by RAAF seaplane, and was buried in Port Moresby on April 30, 1948.10 Following the loss of their son, Stan and Ivy returned to New South Wales. Stan taught for the remainder of 1948 at Hamilton SDA School, Newcastle, NSW.11 Then in 1949 he taught at Burwood High School. The couple was blessed with the arrival of their daughter Carolyn Estelle (Roberts).12
Stanley taught at North Sydney SDA Primary School for a short time in 1950 and then at the Wahroonga Primary School for the balance of 1950 and 1951.13 The family was then asked to return to Papua and New Guinea and they traveled to New Guinea in early 1952, where they spent their time at Kabifua College, near Goroka in the Eastern Highlands.14 Stanley and Ivy's third child, Alwyn, was born in Goroka.15
In 1962 the family returned to the North New South Wales Conference, where Stanley again taught at the Newcastle SDA School, on Kemp Street, Hamilton.16 In 1966 he became the headmaster of the Christchurch SDA School in South New Zealand. In 1970 the family returned to the Newcastle SDA School. He remained there until 1981, when he accepted his final posting as headmaster of the Lismore SDA School.17 He remained there until, because of ill health, he officially retired on May 24, 1983.18 Stanley and Ivy retired at Vintage Drive, City Acres, on the outskirts of Lismore. They enjoyed their garden and planted many fruit trees and roses. Ivy died at the age of 65 on January 28, 1991, and was buried at the Lismore Lawn Cemetery in Goonellabah.19
Stanley continued to live at Vintage Acres Lismore for several years before moving to be closer to his family in Newcastle. He remained a committed member of the Charlestown church, and after some strokes and a fractured hip he died in John Hunter Hospital, Newcastle, on January 6, 2016.20 The motto at his graduation in 1942 was "Love All for Christ, Love Christ for Himself."21 He lived by that motto.
Sources
Avondale College. Forty-seventh Annual Closing Exercises.
Daily Telegraph, January 21, 1943.
Dyson, Frank. "Ivy May Gillis obituary." Record, March 2, 1991.
Krause, Wayne. "Stanley Kenneth Gillis obituary." Adventist Record, March 5, 2016.
Robinson, Gordon. "Gillis–Masters Marriage." Australasian Record, August 21, 1944.
Stanley Kenneth Gillis Biographical Records. South Pacific Division of the General Conference Archives. Folder: "Gillis, Stanley Kenneth." Document: "Biographical Information Blank."
Stanley Kenneth Gillis Biographical Records. South Pacific Division of the General Conference Archives. Folder: "Gillis, Stanley Kenneth." Document: "Biographical Record."
Stanley Kenneth Gillis Service Records. South Pacific Division of the General Conference Archives. Folder: "Gillis, Stanley Kenneth." Document: "Gillis, S."
Stanley Kenneth Gillis Service Records. South Pacific Division of the General Conference Archives. Folder: "Gillis, Stanley Kenneth." Document: "Service Record."
Stanley Kenneth Gillis Sustentation Records. South Pacific Division of the General Conference Archives. Folder: "Gillis, Stanley Kenneth." Document: "Stanley K. Gillis."
Notes