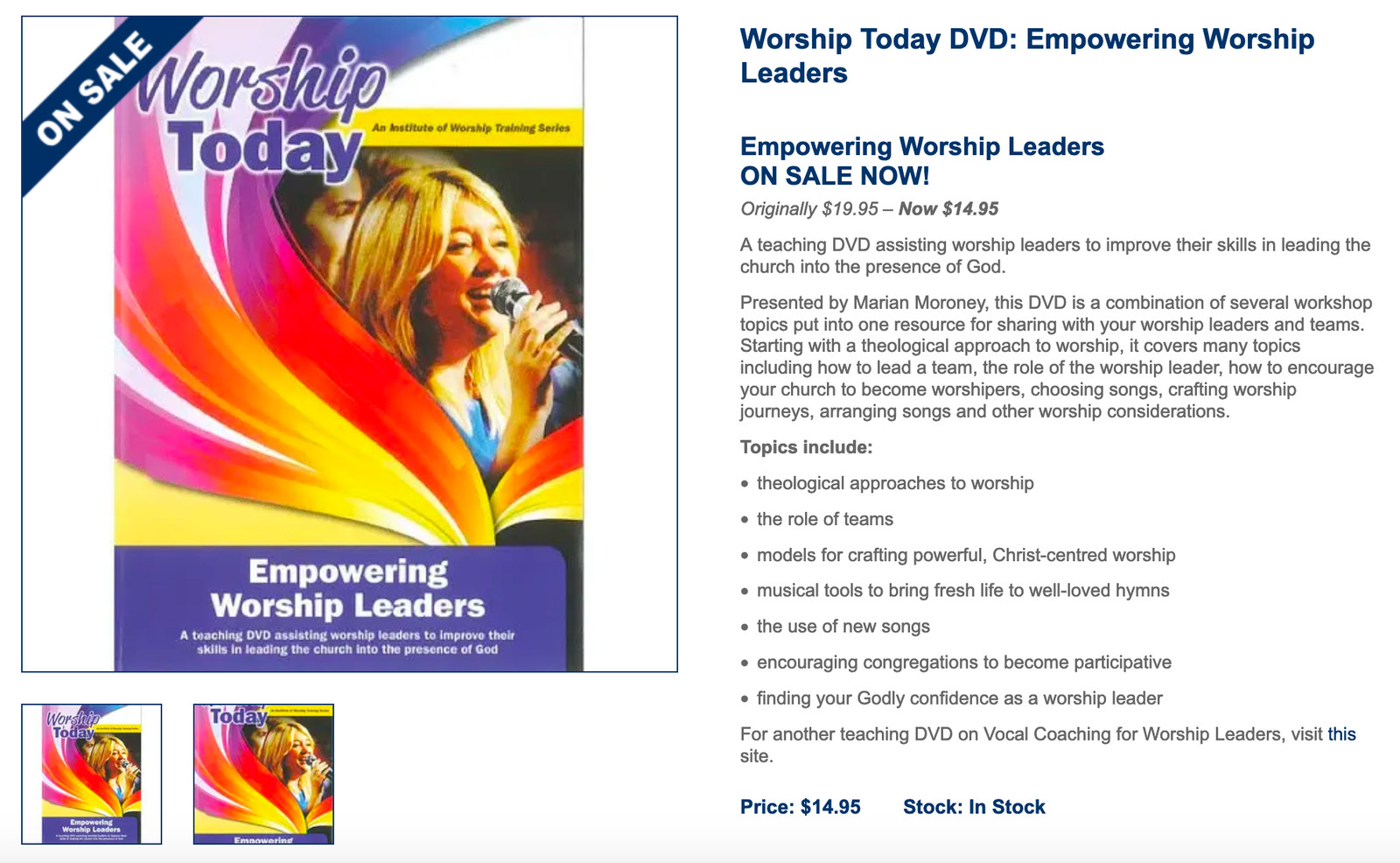 Institute of Worship, South Pacific Division
×
Born in Tasmania, Australia, and raised in a pastor's home, Lyell Heise trained for ministry at Avondale College, and served for 45 years as a pastor and theological educator in New Zealand, Australia, Fiji, and the United States. He spent two decades in college church pastorates. Heise concluded his career as director of the South Pacific Division's Institute of Worship and senior lecturer in theology at the now Avondale University College. He is married to Gaylene and with their two adult children and families, they share a love of music, ministry, and service.
The Institute of Worship is a ministry of the South Pacific Division (SPD) specializing in resource development, leadership training, and education for worship. It was established by the SPD in 2004 and located on the campus of Avondale University College. When the director retired in 2015, the division ceased funding the institute, and its resources and limited service functions were then administered by Avondale. The director continued in a limited volunteer role.1
Background
The decade leading up to 1990 saw considerable discussion on the meaning and practice of Seventh-day Adventist worship in the South Pacific Division, and indeed around the world.2 Several developments signaled an increasing demand for effective leadership and resources in the emerging worship ministry space. The newly formed church ministries department of the SPD published a 72-page resource entitled "Worship" in 1986 and circulated it widely.3 In the Trans-Tasman Union, President Harold Harker appointed Lyell Heise union worship director in 1997.4 A contributor to the SPD worship resource,5 Heise had been senior pastor at Avondale College and then at La Sierra University,6 where he led churches who had the interest and the resources to develop and model an intentional worship culture. He had organized and contributed to two international worship conferences, one at La Sierra, California, in 1990 and one at Portland, Oregon, in 1991.7 The union worship director role ceased by 2000 with the restructuring of unions in the South Pacific Division.
By 2004, there were ongoing requests for worship education and resources. These requests came from local churches, and schools, and ministry leaders across the SPD. Heise knew of the potential for personal spiritual growth, and for improved church health and vitality when worship culture, leadership, and theology were all supported by specialized ministry consultants. Consequently, in 2004 SPD President Laurie Evans initiated the establishment of the Institute of Worship.8 It was to serve the whole division and be based at Avondale College of Higher Education. Heise was its director, while concurrently serving half time as a lecturer in theology and ministry at Avondale.
The Vision and Mission of the Institute of Worship.
Within months of its establishment the institute's board approved a vision statement closely aligned to the then current SPD vision statement, and a more detailed mission statement. 9
Vision Statement for the Institute of Worship:
Our vision is for uplifting, Spirit-filled worship in all South Pacific Adventist congregations, reflecting the joy of our hope in Jesus Christ.
Mission Statement for the Institute of Worship
Our mission is to:
Develop plans for worship activities which contribute to the fulfilment of our vision in congregations and larger celebrations/gatherings of the South Pacific Division.

Implement strategies for the education and mentoring of worship leaders, and regional worship consultants across the South Pacific Division.

Provide relevant resources for the enrichment of Adventist worship.

Advise on philosophical and theological issues emerging in the process of worship education among congregations, worship leaders, and students.

Contribute to the development of worship leadership skills in both undergraduate and graduate theology and ministry students.

Facilitate the emergence of a culture of excellence and interdependence among Adventist Worship leaders.

Support the development of mutual affirmation and respect across generational and cultural divides.

Cooperate with and support the departments and ministry consultants in the South Pacific Division and its Unions, Conferences, and Missions to achieve the above.
Funding, Governance and Staffing
The South Pacific Division provided fifty percent of Heise's salary, along with a modest travel budget. Over twelve years of operation, the SPD also provided fifty percent of a part-time salary for a series of assistant directors, as well as four substantial grants for the operation of four union-wide worship conferences.
Philanthropy provided an amount almost equivalent to the SPD total investment in the institute. This allowed for the provision of office space, equipment, the hiring of student office assistants, the use of a team of consultants in ongoing worship education (including their travel), the creation of a worship music resource stream, the establishment and resourcing of the Institute of Worship Orchestra (including a travel budget), and the development of a regular major worship and music event called Hymns and Songs of Praise.10
The governance of the Institute of Worship was managed through a board appointed by the SPD every five years. Board chairs included Raymond Coombe, assistant to the president, SPD; Peter Brewin, special assistant to the president, SPD; and Lawrence Tanabose, general secretary, SPD.11 Board members have included selected SPD, Australian Union Conference, and local conference department directors, as well as Avondale personnel, local church pastors, and respected local church worship leaders.
Lyell Heise was director from 2004 until his retirement in 2015. He then remained as volunteer director of the Institute of Worship, fully within the custody of Avondale University College. Staff members have included part-time assistant directors Mere Neale, Valmai Hill, and Marian Moroney; project coordinator Nalissa Maberly; and student office assistants Debbie Hamilton Watanabe, Lyndelle Knight Peterson, Karlie Fraser, and Annalise Lindsay Cherry.
Activity Highlights (2004-2015)
In order to implement its vision and mission statements, the Institute of Worship initiated or supported numerous activities during between 2004 and 2015.
Over the course of twelve years, the institute modelled worship by planning and hosting major conventions in every union and most conferences in Australia and New Zealand. It hosted or supported ministry and training events including youth and women's ministry congresses, ministerial gatherings, and leadership events. This capacity for modelling and training reached a high point when it lead worship at the South Pacific Division Festival of Mission held in Brisbane, Australia, September 8-12, 2009.12
The institute also conducted week-long worship conferences for administrators, department directors, and key local church pastors and worship leaders in each union. Between sixty and 120 people participated in each of four week-long conferences, one in each union: the New Zealand Pacific Union, Auckland, New Zealand, in March 2005;13 the Australian Union, Melbourne, Australia, in August 2006; the Papua New Guinea Union, Pacific Adventist University, in August 2007; and the Trans Pacific Union, Fulton College, Fiji, in June 2008. The activities surrounding and following these worship conferences did much to foster the culture of excellence and to create a network of mutual interdependence and respect among Adventist pastors and worship leaders around the South Pacific Division.

At each of these events attempts were made to nominate worship consultants, at first for each union and then in conferences and missions. This mode of decentralizing local leadership in worship education did not become a long-term universal strategy across the division. The roll-out of information and training became dependent on the motivation of individual attendees. There was however a high demand placed on the institute to support the subsequent roll-out in conferences, missions,14 and local churches. 15

In June 2006, Heise completed a Doctor of Ministry degree through Fuller Theological Seminary in Pasadena, California. His thesis project was titled "Training Worship Leaders in SDA Congregations in Australia and New Zealand." This project formed the backbone of the curriculum employed in the training processes of the institute.
The institute also provided relevant resources for the enrichment of Adventist worship. Institute staff with advanced qualifications in music provided philosophical contexts and practical advice about the use of worship music, ranging from traditional classical sacred music to gospel music, and a strategic use of contemporary Christian music.

The most successful resource project undertaken by the institute was the creation of the Play Today and Worship Today series of resources, including books, compact discs, and DVDs. The project provided five albums of keyboard arrangements of contemporary worship songs and hymns, arranged for easy piano, intermediate piano, and guitar. Worship resources were included in each album, enabling worship leaders to integrate the songs into Adventist worship services with care and theological integrity. Valmai Hill arranged the music while Lyell Heise became editor and resource compiler.16 Compact discs provided simple instrumental accompaniment tracks. Later volumes expanded to orchestrated music arrangements produced by Blake Robinson. The project was capped by a DVD set entitled Worship Today. Produced by Marian Moroney in 2012, the first DVD was subtitled Empowering Worship Leaders, and the second was subtitled Vocal Coaching for Worship Leaders.

Thirty thousand product units were published with an estimated retail value of over $250,000. Adventist Book Centre circulation was matched by an equal distribution through Koorong Books, a major religious bookseller in Australia.

Another resource development project with a division-wide impact was the Institute of Worship Orchestra. Including over fifty musicians from every state of Australia, the orchestra played arrangements of worship and sacred music. Its signature concert/worship event, Hymns and Songs of Praise, was conducted in most capital cities in Australia and in New Zealand.17 Directed by Heise, the orchestra provided resources and inspiration for the establishment of two more Adventist orchestras, one in Perth and one in Sydney. The aim was to provide a memorable experience of celebratory worship, and to provide service, fellowship, and professional growth opportunities for the musicians.
Advising on issues surrounding the theology of worship, and the historical and emerging cultures of worship in the SPD also became a central component of the consulting and education offered by institute staff.
Every year between 2004 and 2015, Heise taught the undergraduate unit Worship and Communication to theology and ministry students at Avondale University College. In addition, he taught a cohort of Master of Ministry students (2008), and supervised a Master of Education by research (2008). These courses acquainted new generations of pastoral and educational leaders with the aims and resources of the Institute of Worship. Between 2004 and 2019, 296 Avondale Seminary students attended classes on worship taught by Heise,18 more than half of the 507 pastors in working in Australia and New Zealand at the end of 2019.19
During the operation of the Institute of Worship, Heise participated with SPD ministry colleagues in a monthly consultation styled the Ministry Support Committee, chaired by the General Secretary of the Division. Department directors and ministry consultants shared in regular planning, coordination, reporting, and prayer support. This exercise was highly valued by the participants and resulted in effective joint projects.20
Conclusion
Over the time of its peak operation between 2004 and 2015, the Institute of Worship engaged with every union in the SPD, with every conference in Australia and New Zealand, and with many of the missions in the Pacific. Its resources were widely circulated and used. Churches, pastors, and worship leaders responded to its coaching, mentoring, and teaching ministries. Its highest profile musical arm, the Institute of Worship orchestra reached congregations and audiences of thousands of people. The orchestras it helped to birth continue to do the same in Perth, Western Australia, and in Sydney, New South Wales. The Institute has contributed to the development of a thoughtful, yet increasingly diverse, worship culture in the South Pacific Division, underpinned by an emerging sense of unity around a central theology of Adventist worship.
Sources
Department of Church Ministries of the South Pacific Division of the Seventh-day Adventist Church. Worship. Wahroonga, New South Wales: Department of Church Ministries, n. d.
Heise, Lyell and Valmai Hill. Play Today, Books 1-5. Cooranbong, New South Wales: The Institute of Worship, 2005-2013.
Institute of Worship, Minutes from 2004-2015. Avondale College, Cooranbong, New South Wales.
Johnsson, William. "About Those Letters." ARH, December 27, 1990.
Juberg, Morton. "Worship Conference Features New Ideas." ARH, June 20, 1991.
Widmer, Myron. "Adventist Worship—Celebration Style." ARH, November 1, 1990.
Maberly, Nalissa. "Worship Institute Opens." Record, January 29, 2005.
Moaga, Raymond. "Worship, The Focus of Conference." Record, November 3, 2012.
Worship Today: Empowering Worship Leaders. Presented by Marian Moroney. Cooranbong, New South Wales: The Institute of Worship, 2012. DVD.
Worship Today: Vocal Coaching for Worship Leaders. Presented by Marian Moroney. Cooranbong, New South Wales: The Institute of Worship, 2012. DVD.
Pinchin, L. "Present Crisis." Record, January 27, 1990.
"South Pacific Worship Initiative Launched in New Zealand." Record, May 21, 2005.
"Worship for all Generations." Record, October 5, 2013.
Notes