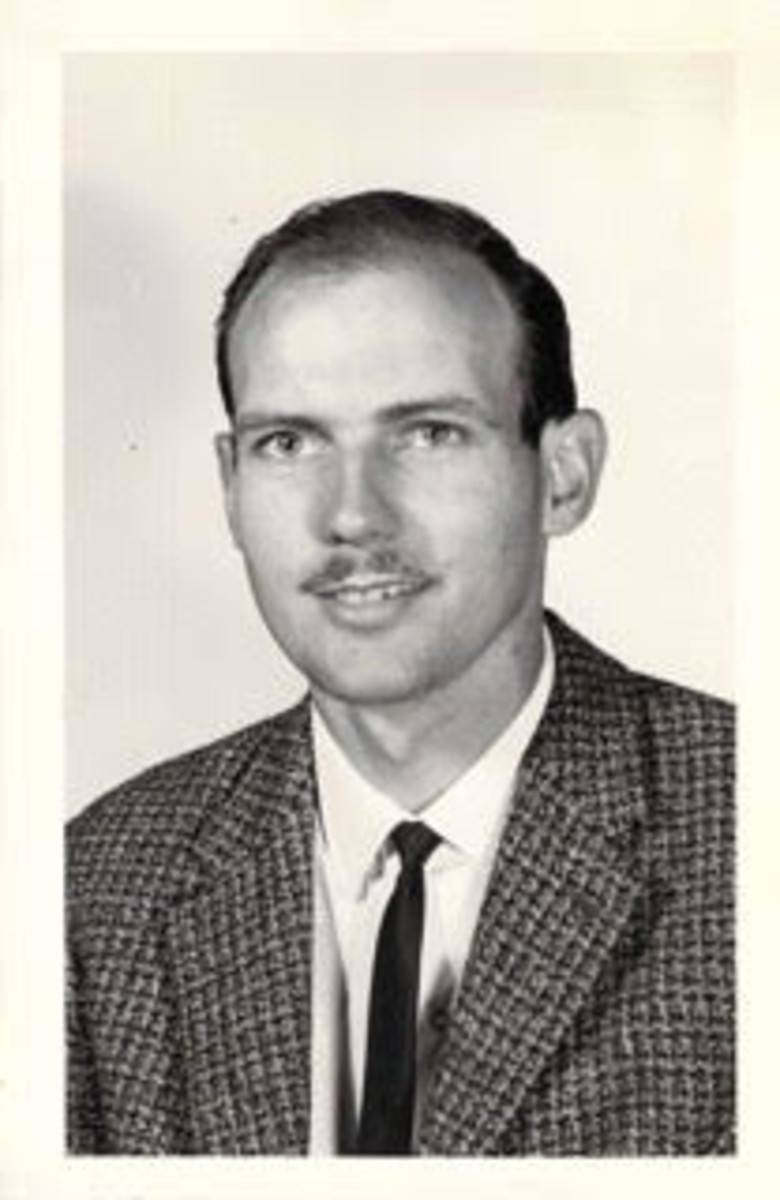 Rowden, John Hampton and Adele (Young) (1943–1975)
×
Milton Hook, Ed.D. (Andrews University, Berrien Springs, Michigan, the United States). Hook retired in 1997 as a minister in the Greater Sydney Conference, Australia. An Australian by birth Hook has served the Church as a teacher at the elementary, academy and college levels, a missionary in Papua New Guinea, and as a local church pastor. In retirement he is a conjoint senior lecturer at Avondale College of Higher Education. He has authored Flames Over Battle Creek, Avondale: Experiment on the Dora, Desmond Ford: Reformist Theologian, Gospel Revivalist, the Seventh-day Adventist Heritage Series, and many magazine articles. He is married to Noeleen and has two sons and three grandchildren.
First Published: January 29, 2020
John Rowden was trained at Avondale College, Australia, as a mathematics and science teacher. After teaching at Hawthorn Adventist High School, in Melbourne, Victoria, for three years, he and his wife, Adele, accepted an appointment to Fulton College, Fiji. After a further 3 years he became the principal of Vatuvonu Junior Secondary School, Fiji. After a little more than two years of leadership at that school, he died in Fiji in a tragic accident in May 1975.
Early Years
John Hampton Rowden was born in Subiaco, suburban Perth, Western Australia (WA), on October 24, 1943.1 His parents were Jim Rowden and Molly (Constandt).2 His siblings were Elizabeth (Beth), Neville, Julie, and June.3 He was named after his uncle, Royal Australian Air Force pilot officer John Hampton Rowden, whose Spitfire was shot down near Dunkirk on April 9, 1941.4 John's maternal grandfather, Rudolf Constandt, was conference treasurer in South Australia and conference secretary/treasurer in Western Australia during the early decades of the twentieth century.5
As a child Rowden moved with his parents to Albany, where his father worked as manager of Hunt's Canning Company.6 He began his elementary school education in Albany. Desiring a Seventh-day Adventist (SDA) education for their four children, the Rowden family transferred to Bickley, where John completed his elementary studies and progressed to nearby West Australian Missionary College, graduating in 1961.7 He was baptized at the Bickley church on January 26, 1957.8 In addition to his studies he was keen on camping and water sports. He helped to carve a swimming pool out of the rock in their front yard. He also built his own canoe to use during holidays at the sheltered waters of Meelup Beach, WA.9
Rowden completed his undergraduate studies at Avondale College in1965, graduating with a BA in education.10 On December 29, 1965, he married his sweetheart, Adele Young, in the Wahroonga church, Sydney.11
Teaching Career
Rowden taught mathematics and science at Hawthorn High School, Melbourne, 1966-1969. He was then appointed to teach the same subjects at Fulton Missionary College, Fiji.12 Just before leaving to take up his appointment, he participated in a science teacher's convention at Avondale College.13 After three years of service at Fulton College the family took furlough during December 1972 and January 1973, when they flew to California to visit Adele's brother. When he returned to Fiji, he took up new responsibilities as principal of Vatuvonu Junior Secondary School. It was an idyllic location on the island of Vanua Levu at Buca Bay. He had the oversight of the teaching staff and the housing, health care, and feeding of two hundred students. He was also highly regarded as Mr. Fix-it on campus, a reputation for practical skills that included building his own speedboat in his lounge room.14
The Accident
The first school term of 1975 ended on Friday, May 2. On the Sunday, May 4, the family launched the mission speedboat, planning to motor to nearby Kioa Island for a picnic. Adele's parents were holidaying with them. The water was calm, so John chose to ski behind the boat. While crossing the wake, he suffered a bad tumble and was apparently knocked unconscious. The boat was quickly turned, and Adele's father made every effort to rescue him, but he slipped away out of reach. It was impossible to recover his body. Two days later, in the Vatuvonu church, mission officers and the local community held a memorial service for John, and a plaque was unveiled in front of the school.15
Retrospect
Adele retired to the sympathetic Avondale community in New South Wales (NSW) to raise her three children, Tanya, Cathyanne and Jarrod. She later married Les Johnston and helped to establish and manage a women's refuge in Lake Macquarie, NSW. At his funeral Church leaders spoke of John as "talented, dedicated and hardworking."16 His decade of teaching service was all too short. Forty years later the Rowden family went back to Buca Bay for a remembrance service. John's younger brother, Dr Neville Rowden, said in his closing remarks, "While we, his family, have made our lives in other places around the world, our hearts remain in Vatuvonu. For us, John is still here."17
Sources
"64 Squadron Spitfire 11a P7784 SH-L F/O." Aircrew Remembered. Retrieved from
http://www.aircrewremembered.com/rowden-john.html.
Barritt, H. C[live]. "Rowden–Young." Australasian Record and Advent World Survey, February 21, 1966.
Bickley SDA Church Board minutes. 1954-1962. Bickley, WA..
"Births." The West Australian, October 25, 1943.
Chapman, M. A. "Mary Edna (Molly) Rowden obituary." Record, April 17, 1993.
Hughes, Lionel. "The Pause That Refreshed." Australasian Record, April 14, 1969.
Lemke, L[udwig] D. A. "Rudolph Henry Constandt obituary." Australasian Record, August 19, 1935.
Mitchell, D[onald] E. G. "Tragedy at Buca Bay." Australasian Record and Advent World Survey, June 23, 1975.
Rowden, Dr. Neville. "Life Sketch Given at Remembrance Service for John Hampton Rowden." 2015. Unpublished manuscript. Personal collection of Dr. Neville Rowden.
Seventh-day Adventist Yearbook. Washington, D.C.: Review and Herald Publishing Association, 1967–1975.
"We have sad news to report . . ." Australasian Record and Advent World Survey, May 26, 1975.
Notes