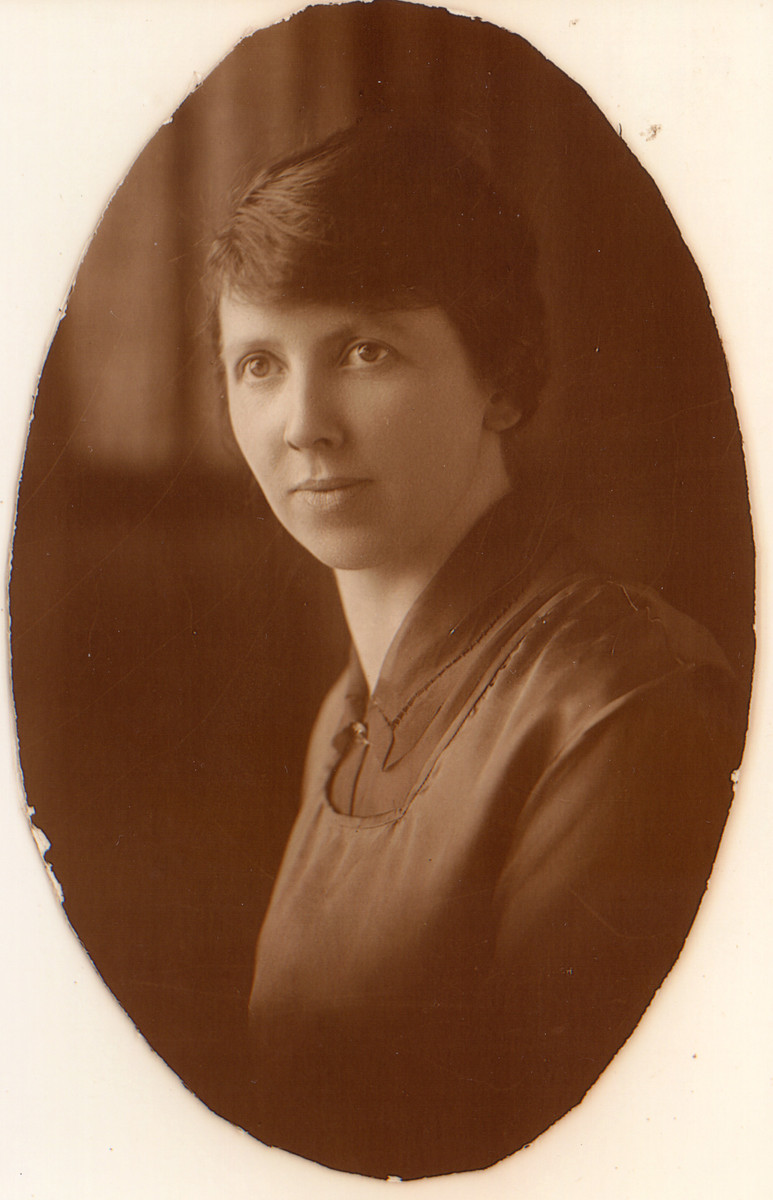 Smart, Mary Maud (1892–1963)
×
Originally trained as a secondary history teacher, a career long Adventist educator, Lester Devine, Ed.D., has taught at elementary, secondary and higher education levels and spent more than three decades in elected educational leadership positions in two divisions of the world Church, NAD (1969-1982) and SPD (1982-2005). He completed his forty years of denominational service with a term as director of the Ellen G. White/Adventist Research Centre at Avondale University College in Australia where his life-long hobby of learning and presenting on Adventist heritage issues became his vocation. 
Mary Maud Smart, an Adventist educator, taught in the South Pacific for forty-six years. She was a respected pioneer of Seventh-day Adventist educational philosophy, principles, and practice.
Early Life and Education
Mary Maud Smart, known as Maud, was born in Christchurch, New Zealand, in 1892.1 It was the same year that her parents, Edward and Sarah Smart, became Seventh-day Adventists under the ministry of Eugene Farnsworth. Her maternal aunt and uncle, Eleanor and Sidney Amyes, also joined the denomination and the families became charter members of the Barbadoes Street church in Christchurch.2 Maud Smart had three younger siblings, Ruby Ada Louisa (b. 1893), Leonard Edward Stanley (b. 1899), and Lawrence Howard (b. 1907).3 Her father was reared on a farm at Mount Grey Downs to the north-west of Christchurch4 and later established his own farm at Lincoln to the south-west of Christchurch.5 The family was not poverty-stricken and could afford to finance Maud Smart's further education.
Maud Smart's personal records, held in the archives of the South Pacific Division of the Seventh-day Adventist Church, indicate that she enrolled at the University of New Zealand;6 thus, she likely attended Canterbury College in Christchurch, the only constituent institution linked to the University of New Zealand in the area.7
Career
After spending some time as a teacher in the state education system, Smart became a teacher at the church-owned Pukekura Training School near Cambridge in North New Zealand during the years of 1911 and 1912.8
Having completed her in-service training, Smart taught at the fledgling Oroua Missionary School until 1918 and then took a leave of absence for the year 1919.9 She returned to pioneer an elementary school in Belmont, suburban Auckland, in 1920 but it did not last very long.10 Before the year was completed she had transferred to Australia to assist Charles Showe in a new high school being established in Sydney, Australia. In Australia, worked as a teacher and dean of women at the Australasian Missionary College (later Avondale College) for two years 1922 and 1923, after which she took another year's leave of absence in 1924.
Returning to New Zealand, she resumed her denominational career. She opened and taught at the Papanui Central School in Christchurch for nine years, 1925 through 1933, followed by five years at the Hamilton Church School in North New Zealand, 1934 through 1938. Smart moved to Australia a second time from 1939 to1940 in order to assist Benjamin McMahon, who was then the Australasian Union director of education.11 Smart's work included visitation and inspection of church schools within Australia. One notable occasion was her visit to Mona Mona Mission School for Australian aborigines in northern Queensland.12 Her second term in Australia was followed by a final period of fifteen years back at Papanui in Christchurch, New Zealand.13
Contribution
For most of the years in Papanui, Smart was headmistress of the school. For a time during her later career at Papanui she was also the school supervisor, travelling all around New Zealand to give assistance and support to the church-school teachers. Her reputation for an exceptionally keen mind that could quickly discern the strengths and weakness of young teachers enabled her to supply practical help and wisdom as she guided their careers. They in turn respected her thoroughness and support and were grateful for her kind assistance and encouragement.14 However, in those days teachers would warn their students that the "inspector" was coming to visit their classroom for a day, examine all their bookwork, and that it was necessary to be on their best behavior. So, the students formed the impression that the purpose of the inspection visit was just to sit in judgement upon them. In addition, Smart was not only an excellent teacher, but also a strict disciplinarian.15 Thus, for the students of the time, Smart was the formidable "inspector," who would very carefully examine every aspect of each child's written work in their somewhat nervous presence.
It is unusual for K-12 teachers to continue in their classroom role for their entire career, so Smart's forty-six years of denominational service in the classroom teaching is an achievement. Soon after her retirement in 1958, Smart's health began to fail and she died in Christchurch, New Zealand, on March 6, 1963.16
Sources
Bullock, Ken J. "Lawrence Howard Smart obituary." Australasian Record and Advent World Survey, February 17, 1975.
"Compositions from the Mona Mona Mission." Australasian Record, November 11, 1940.
"Edward Horton (sic) Smart." FamilySearch, Intellectual Reserve, 2019. Retrieved from https://www.familysearch.org/tree/find/name?search=1&birth=Mount Grey Downs%2C Canterbury%2C Canterbury%2C New Zealand%7C%7C0&self=edward horton%7Csmart%7C0%7C0.
Hollingsworth, H. W. "Mary Maud Smart obituary." Australasian Record and Advent World Survey, April 8, 1963.
Mary Maud Smart Biographical Records. South Pacific Division of the General Conference Archives, Wahroonga, New South Wales.
Mary Maud Smart Sustentation Records. South Pacific Division of the General Conference Archives, Wahroonga, New South Wales.
"The New Canterbury College Building Opened 140 Years Ago." Christchurch City Libraries. June 12, 2017. Accessed July 24, 2019. https://my.christchurchcitylibraries.com/blogs/post/the-new-canterbury-college-building-opened-140-years-ago-in-1877/.
Petrie, W. W. "Edward Orton Smart obituary." Australasian Record and Advent World Survey, March 26, 1956.
Notes