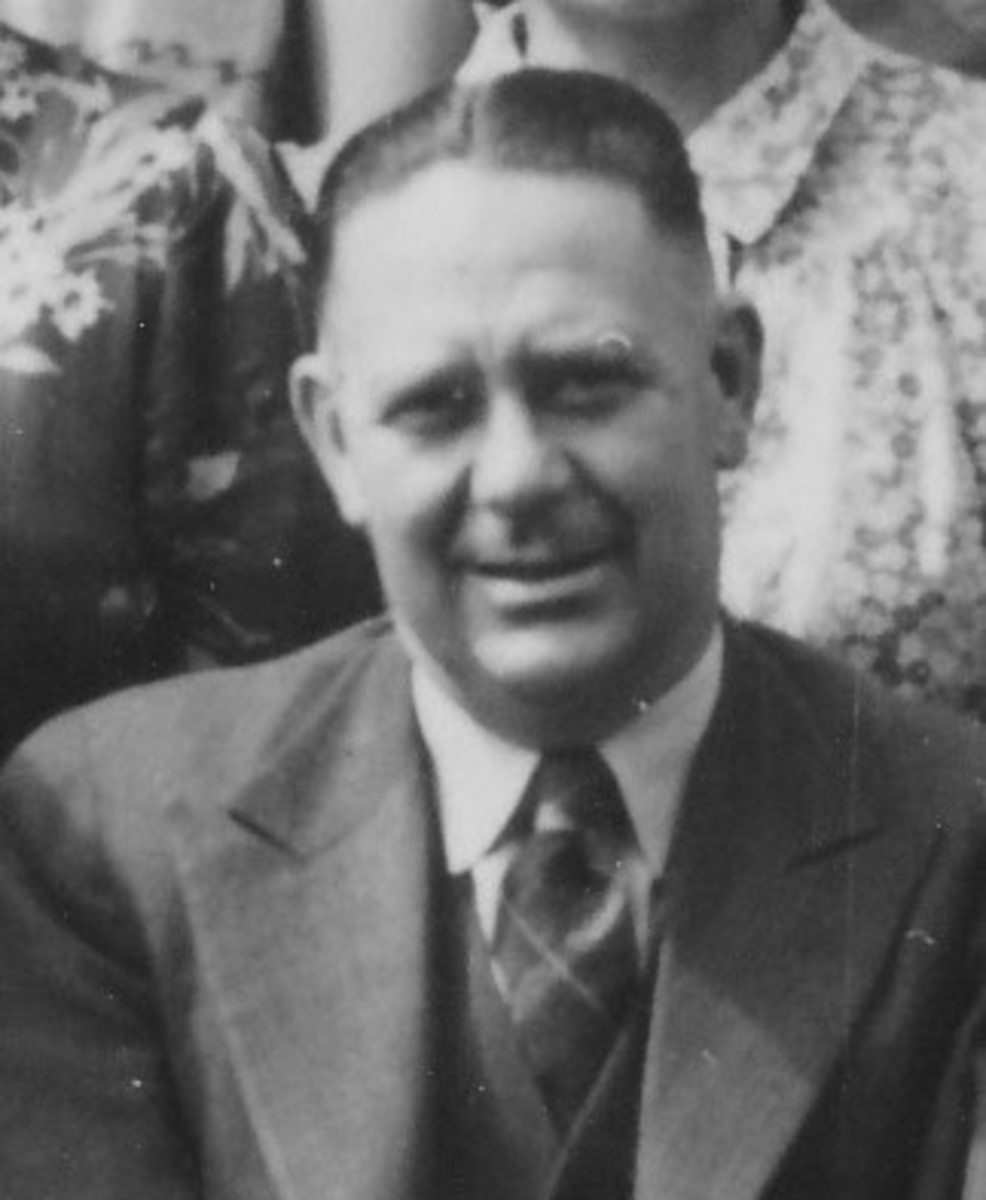 Ulrich, Carl Frederick Lee (1903–1962)
×
W. Glynn Litster, Ph.D. (The University of Newcastle, Newcastle, New South Wales, Australia), retired in 1994. Litster was born in Melbourne, Australia, and served as an educator and missionary in the South Pacific Division of Seventh-day Adventists. His roles included teacher, principal, school supervisor, and education director. Late in his career he researched the history of Sanitarium. During retirement he produced Pacific Islands hymnbooks in 7 languages. He is married to Elva, has two adult children, 6 grandchildren, and 3 great grandchildren.
First Published: January 29, 2020
Carl Ulrich, an Adventist minister, held a number of significant managerial and leadership positions within the denomination in Australia over a timespan of almost forty years. His service was cut short with his untimely death while manager of the Australasian Union's Signs Publishing Company in Warburton, Victoria.
Early Years
Carl Frederick Lee Ulrich was born on October 19, 1903, to August Carl and Laura Louise (Lee) Ulrich of Sydney. When he was eighteen months old his father was killed in a tree felling accident in Bismarck (now Collinsvale), Tasmania.1 About two years after the death of his father, his mother opened a café in Liverpool Street, Hobart and a little later another one in Launceston. From Tasmania, Laura Ulrich was invited to become the matron of the Sydney Café under the leadership of George S. Fisher, who saw the value of cafes in every capital city in Australia. He also believed in Ulrich's mother to be the best person to set quality standards for all aspects of the work of these cafes. These standards included the dress and manners of each café staff member, the vegetarian food offered, and the recipes for the food served each day. It also included lectures presented to interested clientele and printed booklets of the recipes. This meant that Laura Ulrich travelled extensively, and frequently, taking her young son with her.2
As Carl Ulrich grew, his mother cared for him, ensuring that he accepted Christ as his Savior and friend.3 At fifteen years of age, in 1918, Ulrich found his first job with the Sanitarium Health Food Company (SHF) as a store hand at the wholesale branch in Sydney.4 He attended the Australasian Missionary College in 1920 1nd 1921, and then worked as a plumber until the end of 1923.5
Years of Service
Between 1924 and 1945, Ulrich held a variety of positions in the Sanitarium Health Food Company. In 1924, Ulrich re-joined the Sanitarium Health Food Company as a Sydney Café salesman. In September 1928, he accepted an appointment as manager of the Company's Grain Products and Cerix factory on Parramatta Road, Concord. On the last day of the same year, he married Iris Effel Brooks in the Waitara (Sydney, NSW) church.6
In April 1931, Ulrich moved to the Cooranbong SHF Factory where he was, first, superintendent, then assistant manager, and finally manager. In May 1939, he returned to Sydney as the east district secretary for SHF Wholesale for one year before he became a production manager at the SHF head office. He was briefly general manager of the Cooranbong factory before serving as general secretary at the SHF head office from September 1941 to July 1943. Ulrich then returned to Cooranbong as general manager until March 1945.
In March 1945, Ulrich was called to the Australasian Union to serve as Sabbath School secretary. He returned to SHF, this time to manage the Christchurch factory, from September 1945 until March 1947. He became Home Mission secretary for the West Australia Conference in April 1947.7 Ulrich was ordained in April 1950 while he was in West Australia.8 In November 1950, he accepted an appointment as the manager of the Signs Publishing Company at Warburton, Victoria.9
Ulrich remained as manager of the Signs Publishing Company for eleven years. Those who knew him best believed he was making a strong contribution to the work of the Church he loved. In this period, which the wider business world recognized as a financially difficult time, Ulrich guided the expansion and growth of the Signs Publishing Company with sound business principles and spiritual strength. This was appreciated by the staff who worked under him.10
During his years as manager, Ulrich saw improvements and extensions to the company's buildings as well as the building of a new and larger church for worship and a new church hall. He oversaw the largest printing project by the Signs Publishing Company to that time—the ten-volume set of Arthur S. Maxwell's The Bible Story.11
His Legacy
The announcement of the passing of Carl Frederick Lee Ulrich was made at the morning worship to the Signs Publishing staff on the morning of February 27, 1962. He had died in his sleep as a result of a coronary occlusion. He was fifty-eight years of age.12
Ulrich was remembered for was his willingness to give pastoral counsel, his willingness to accept church responsibilities, his practical help to those in need, and the singleness of purpose with which he entered every undertaking.13
Sources
"Brevities." Australasian Record, April 17, 1950.
Carl Frederick Lee Ulrich Biographical Information. South Pacific Division of the General Conference Archives.
Hare, R. E. "Ulrich–Brooks." Australasian Record, January 21, 1929.
Piper, Ross C. "Tragic Days in Warburton," Australasian Record, April 9, 1962.
"Ulrick." Union Conference Record, June 15, 1905.
Notes