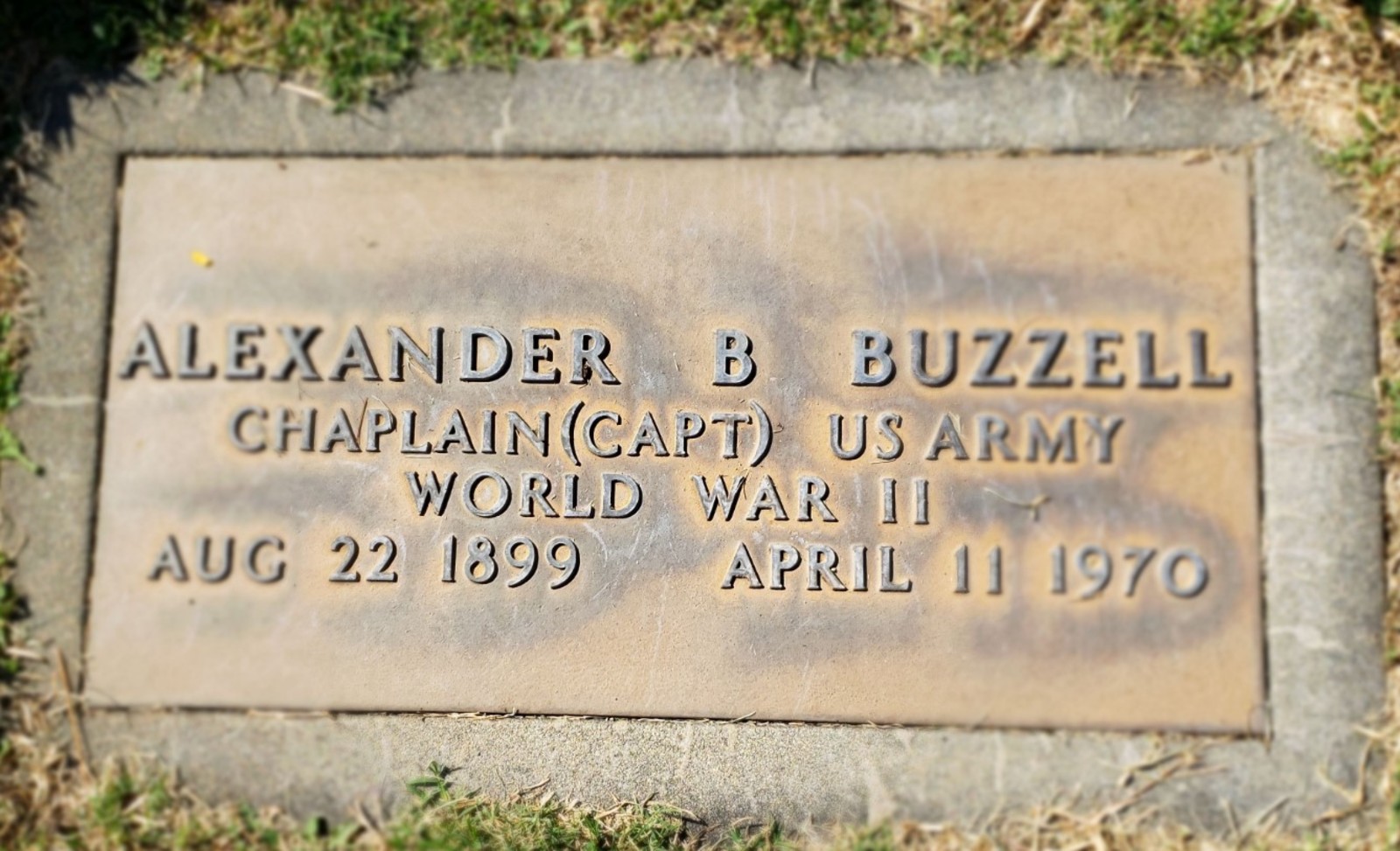 Buzzell, Alexander Blackburn (1899–1970) and Arlene Elizabeth (Matson) (1918–1987)
×
Milton Hook, Ed.D. (Andrews University, Berrien Springs, Michigan, the United States). Hook retired in 1997 as a minister in the Greater Sydney Conference, Australia. An Australian by birth Hook has served the Church as a teacher at the elementary, academy and college levels, a missionary in Papua New Guinea, and as a local church pastor. In retirement he is a conjoint senior lecturer at Avondale College of Higher Education. He has authored Flames Over Battle Creek, Avondale: Experiment on the Dora, Desmond Ford: Reformist Theologian, Gospel Revivalist, the Seventh-day Adventist Heritage Series, and many magazine articles. He is married to Noeleen and has two sons and three grandchildren.
First Published: July 28, 2020
During the 1920s and 1930s Alexander Buzzell served for 13 years as a director of two local missions in China, the East Kweichow Mission followed by the West Szechwan Mission.
Early Years
Born August 22, 1899, in Lowell, Massachusetts, Alexander Buzzell was the youngest of Elijah and Theresa (McInnis) Buzzell's six children. His older siblings were Prescott (b. 1887), Frances (b. 1888), twins Henry Alexander and Helen Augusta (b. 1896), and Gertie (b. 1898). His father was a painter and he, too, worked in the same trade before becoming a boiler maker's assistant with the Boston and Maine Railroad. When he was 19, he married 22-two-year-old Arlene Elizabeth Matson, a nurse at the New England Sanitarium, on January 27, 1918. He had gained permission to marry as a minor and Elder Walter Whitney conducted the wedding service at Lowell.1
Pathway to Service
When Alexander was 12, Elder Charles Longacre baptized him at the 1911 Taunton camp meeting. In 1916 he began selling denominational books near his home in Lowell and continued until he enrolled at Atlantic Union College to study for the ministry. He graduated in the class of 1927. Arlene had trained as a nurse in the New England Sanitarium and Hospital at nearby South Lancaster, Massachusetts.2
In China
Upon completion of his studies, Alexander and Arlene accepted an appointment to China. They, together with daughter Ruth, arrived in Shanghai aboard the S.S. "Empress of Asia" on August 26, 1927.3 After some months in language school, they located at Kweiyang, Kweichow Province (now Guiyang, Guizhou Province). They were there with Elder Herbert Smith and his wife to establish a pioneer mission station in the mountains of Guizhou.4 A tragedy occurred in the initial stages when bandits murdered Herbert. "It is hard for me to reconcile myself to the fact…," Alexander lamented a month later.5 But he and Arlene persevered on their own. Elders Clarence Crisler and John Strahle ordained him in October 1929.6 In the same year they were blessed with the birth of a son, Alexander, Jr.7 Despite the dangers, Alexander continued to visit the outposts within his territory, including believers in Anping (now Nanming) and Tsingchen (now Qingzhen).8 Arlene accepted the role of Sabbath School director for their mission.9 During their six years in Guizhou, they developed five separate congregations with a total of 180 members.10
In 1933 Alexander and Arlene transferred further inland to the mountains of West Szechwan (now Sichuan) Mission. Earlier missionaries had established some congregations. As director and secretary/treasurer, he endeavored to expand the enterprise. Arlene was an active member of the mission executive committee. After five years they reported that the membership had grown to 228 members.11 Prior to taking a furlough, Alexander briefly served as secretary in the publishing department of the Central China Union Mission with headquarters in Hankow (now Wuhan), Hubei Province.12
Back in America
The Buzzell family returned to America in 1939. It was not a happy homecoming, however, as Alexander and Arlene went separate ways. She returned to her nursing career. While working in the Glendale Sanitarium and Hospital, the White Memorial Hospital, and the Loma Linda Sanitarium and Hospital, she raised her two children and did not re-marry. She passed away in Sequim, Washington State, on January 28, 1987.13
Alexander joined the American military forces as a chaplain, holding the rank of captain.14 In 1943 he married 34-year-old Mary Jane Agnew in Maricopa, Arizona.15 They made Arizona their home. Alexander passed away in Phoenix on April 11, 1970, and was interred at Bellevue Memorial Park, Ontario, San Bernardino County, California.16 Living to be 97, Mary passed away on July 16, 2011, at Paradise Valley, Arizona, and was buried with Alexander.17
Sources
"Alexander B. Buzzell." Find A Grave Memorial, 2021. Accessed September 13, 2021. https://findagrave.com/memorial/149798945/alexander-b-buzzell.
"Alexander B. Buzzell." Pacific Union Recorder, June 18, 1970.
"Alexander Blackburn Buzzell." FamilySearch, Intellectual Reserve, 2021. Accessed September 13, 2021. https://www.familysearch.org/tree/pedigree/landscape/G3NY-3WY.
Alexander Blackburn Buzzell. General Conference Office of Archives, Statistics, and Research, Silver Spring, Maryland. Work Service Records. Versatile Box 7298. Folder: Alexander Blackburn Buzzell. Document: "Biographical Information Form."
"Arlene (Matson) Buzzell." North Pacific Union Conference Gleaner, April 6, 1987.
"Births." Far Eastern Division Outlook, August/September 1929.
Buzzell, Alexander. "East Kweichow Mission," Far Eastern Division Outlook, June 1929.
"From East Kweichow." Far Eastern Division Outlook, March 1929.
"From Pastor Buzzell." Far Eastern Division Outlook, July 1930.
"Mary Jane (Agnew) Buzzell." Find A Grave Memorial, 2021. Accessed September 13, 2021. https://www.findagrave.com/memorial/116970613/mary-jane-buzzell.
"Recent Arrivals." Far Eastern Division Outlook, September 1927.
Seventh-day Adventist Yearbook. Washington, D.C.: Review and Herald Publishing Association, 1928-1939.
Notes