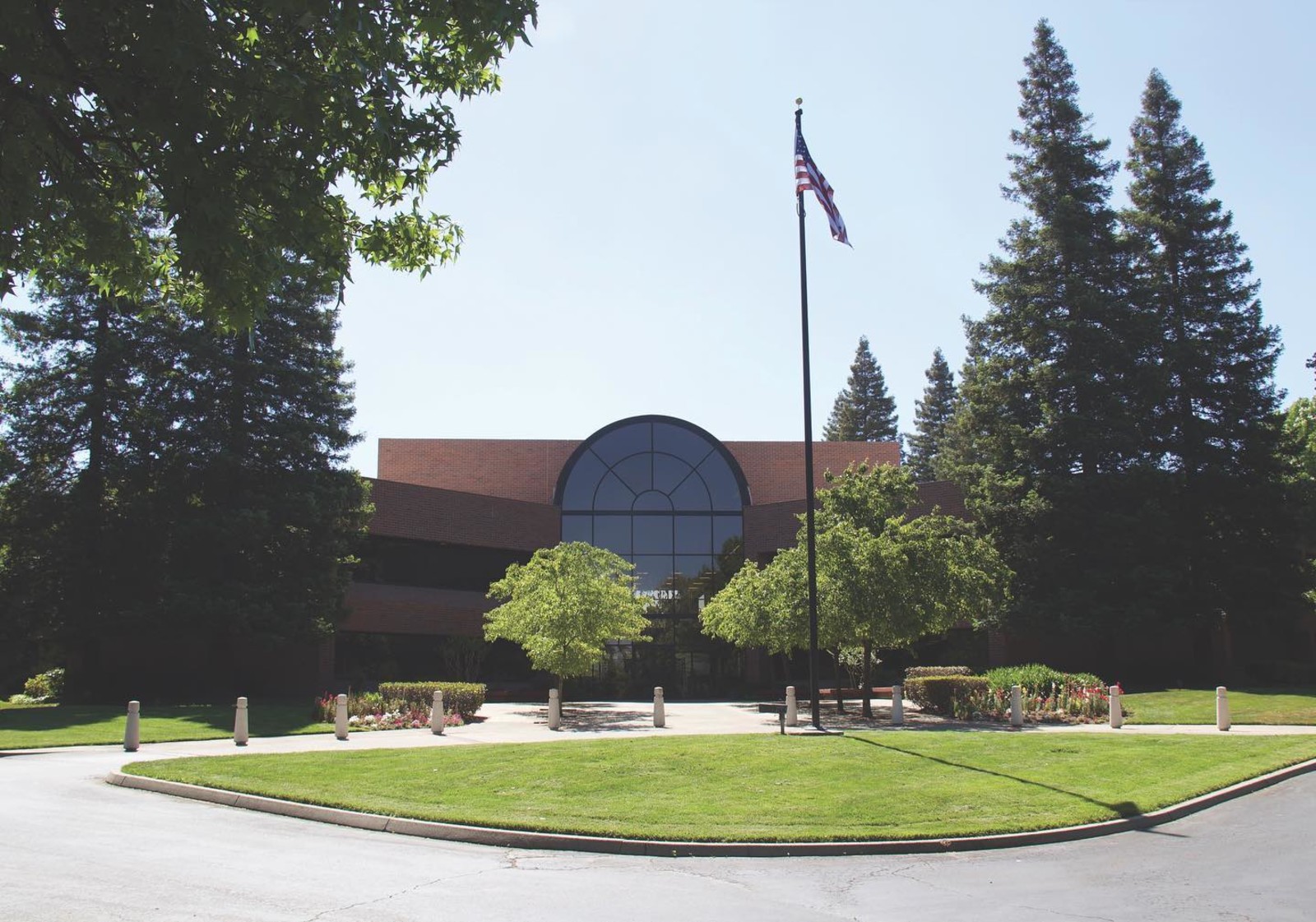 Northern California Conference
×
Raymond D. Tetz has served as director of Communication and Community Engagement for the Pacific Union Conference since 2015. He served as vice president for strategic communication and corporate development at the Adventist Development and Relief Agency (ADRA) from 1986 to 1995. For two decades, he successfully operated a consulting and media production company that served dozens of Adventist organizations and ministries. Tetz began his ministry in the Southern California Conference, initially serving as a pastor, Bible teacher, and youth director.
First Published: September 29, 2020
The Northern California Conference of Seventh-day Adventists is an administrative unit of the Seventh-day Adventist church in the Pacific Union Conference.
Territory: Alameda, Amador, Butte, Calaveras, Colusa, Contra Costa, Del Norte, El Dorado, Glenn, Humboldt, Lake, Lassen, Marin, Mendocino, Modoc, Napa, Nevada, Placer, Plumas, Sacramento, San Joaquin, Shasta, Sierra, Siskiyou, Solano, Sonoma, Sutter, Tehama, Trinity, Yolo, and Yuba Counties with the exception of that small portion along the east of Highway 89, beginning at its junction with Highway 50, south of Lake Tahoe and northward along Highway 89 to its junction with Highway 36 west of Lake Almanor and along and south of Highway 36 eastward to its junction with Highway 395, following Highway 395 Northbound, and Wendel Road to the California-Nevada line.
Statistics (June 30, 2020): Churches, 145; membership, 40,932; population, 8,446,201.1
Origins
Adventist work in what became the Northern California Conference originated in 1868 when John Loughborough and Daniel Bourdeau set up their evangelistic tent in Petaluma. The first church west of the Rockies was erected in Santa Rosa in 1869. For further details on the early history of the Seventh-day Adventist Church in California, refer to the article on the former California Conference.2
Several of the earliest Adventist congregations in California would become part of the Northern California Conference, such as Petaluma (organized 1868), Healdsburg (December 1869), Santa Rosa (December 1869), Woodland (1872), Vacaville (1873), St. Helena (May 1874), and Napa (1874). Additional historic congregations were organized during the 1880s and 1890s in territory later allotted to the conference: Oakland (1885, now Grand Avenue), Sacramento (1885, now Central; originally Pleasant Grove), Eureka (1885), Calistoga (1887), Deer Park Elmshaven (1890, originally Sanitarium), Stockton (May 1893, now Central), Placerville (1893), Sebastopol (1893), and Ukiah (1898).3
Organizational History
The original California Conference first divided in 1901 when the Southern California Conference was created. Continued growth contributed to another major reorganization a decade later. The California Conference session held in Fresno, February 9-19, 1911, approved transfer of several counties to the Southern California Conference and division of the remaining territory of the California Conference into three conferences effective March 1: California, Central California, and Northern California-Nevada, with 22 churches and 1,193 members, headquartered in Lodi.4
The Northern California-Nevada Conference territory included the following California counties: Butte, El Dorado, Colusa, Lassen, Nevada, Shasta, San Joaquin, Sacramento, Tehama, Yolo, Merced, Mariposa, Siskiyou, Modoc, Plumas, Glenn, Sutter, Yuba, Sierra, Amador, Alpine, Calaveras, Tuolumne, Placer, and Stanislaus. The Nevada counties of Washoe, Churchill, Humboldt, Elko, Lander, Eureka, White Pine, Storey, Ormsby, Lyon, and Douglas remained a part of the conference for just two years. In 1913 they went into the Nevada Mission, which also included Modoc, Lassen, Mono, and Inyo counties in California.5
Early Advances, 1913-1932. Despite the loss of four churches in the 1913 adjustment, the Northern California Conference (NCC) showed impressive growth during its first five years, with a total of 1,735 members reported at the 1916 session. In his address, conference president Clarence Santee reported an encouraging upturn in tithe receipts for the first quarter of the year. Yet, he stated that the conference could not keep up with increasingly urgent calls for workers. In response to questions about why the conference was not adding more laborers to take advantage of the opportunities that were opening, Santee frankly stated, "It will be remembered that thirty-six per cent of our tithe goes to other fields. This has not left an amount sufficient to increase the pay roll."6
This reality, though, was no reason for despair or inaction. Santee indicated that during the preceding year donations had been given to a fund for bringing young workers into conference employment, and that two were already engaged in fruitful evangelistic labor. "As the funds increase young laborers must be encouraged," Santee declared. "It has been said that our greatest asset is our young people, but no asset is of value if not made use of," he added.7
Growth continued but then slowed and stagnated before reviving in the late 1920s, boosted in part by intensive evangelism led by R. G. Schaffner, W. H. Bradley, and M. J. King. By the time of its next major reorganization, the NCC had 2,656 members in 31 churches.8
Membership growth also resulted in the expansion of the educational program. Before the reorganization in 1932, the NCC had 12 church schools with 23 teachers and a total enrollment of 350. Training teachers for the growing number of schools in the conference was one purpose of Lodi Academy and Normal Institute, organized in 1908. Another secondary school, Golden Gate Academy in Oakland, a day school, opened in 1923.9
In 1932 the California Conference was dissolved and its territory was divided between the Central and Northern California conferences. This presumably happened at the Pacific Union Conference session of that year, though it is not mentioned in the reports published in the March 17, 1932 issue of Pacific Union Recorder. However, two weeks later the March 31 issue included messages from the conference presidents of the "newly-organized" (actually "reorganized") conferences of Central and Northern. Also included were announcements for the relevant conference sessions in the following months. The newly reorganized NCC comprised 60 churches with a membership of 5,460, and soon moved its headquarters offices to Oakland.10
Health, Community, and Educational Ministries. The Depression years of the 1930s brought difficulties, but the church responded to the need for low-cost meals and operated nickel-lunch cafés in places such as Marysville and penny-a-dish cafeterias in Sacramento and Oakland. As of November 1934 the Oakland cafeteria had provided 286,830 meals during two years of operation during the worst of the Depression and was serving an average of 500 people per day.11 These endeavors serve as one example of the ways Adventists in the NCC territory have been open to innovation in seeking to fulfill the church's mission of bringing restoration to the whole person.
Feather River Sanitarium and Hospital in Paradise, California, begun in 1950 as a self-supporting Adventist enterprise, was given to the Northern California Conference in 1960. The NCC administered it for more than a decade, expanding both its capacity from 38 to 148 beds and the range of medical services that residents of Butte and Tehama counties could access without traveling long distances. Subsequently ownership of the hospital was transferred to a network of medical institutions known in the 21st century as Adventist Health.12
The NCC owns and operates a retirement center, Napa Valley Adventist Retirement Estates built in Yountville in 1981. The facility has 81 units designed for independent living in a context supportive of Adventist lifestyle and practices.13
During the second half of the 20th century Adventist Community Services (ACS) became a primary agency for church engagement with community needs. In 1993 NCC churches were operating 64 Community Services centers and other ministries that included the following programs: senior citizen activities, DUI alcohol education, food kitchens, drug awareness, tutorial counseling, prison ministry, a health van, and a recovery center.14 By 2018, the conference had 80 ACS centers, continuing to offer a wide-range of services, varying with local need. The disaster response function of ACS came to the forefront in the late 2010s, aiding those affected by two exceptionally destructive fires – the Clayton Fire of 2016 and the Camp Fire of 2018.15
The educational program overseen by NCC began expanding in the second half of the 20th century. Sacramento Union Academy, a day school, opened in 1958 as the conference's third 12-grade secondary school. In September 1962 Rio Lindo Academy opened near Healdsburg as a boarding school with a capacity for 340 students. New facilities were constructed at Lodi Academy, and it became a day school in 1967.16 Pacific Union College Preparatory School (PUC Prep), located in McKibbin Hall on the campus of Pacific Union College in Angwin, offered another option for secondary education in the NCC. During recent decades a number of schools in the NCC that offered the junior high school grades have become 12-grade academies. These include Napa Christian Campus of Education, Paradise Adventist Academy, Pine Hills Adventist Academy, and Pleasant Hill Adventist Academy.
Conference Properties. The conference acquired property in the Sierras west of Lake Tahoe in 1946 that was developed into Pinecrest summer camp. In 1974 a new 840-acre property located 25 miles southeast of Placerville was purchased for a new summer camp named Leoni Meadows. In addition to the summer camp program that serves about 2,000 young people annually, Leoni Meadows is a year-round meeting and conference center that can accommodate approximately 550 attendees. According to a report in 2018, Leoni Meadows hosts about 7,500 visitors per year.17
The annual NCC camp meeting takes place at Redwood Area Camp, locale of some of the world's tallest trees. Land acquired in the late 1970s was developed and expanded to 100 acres with approximately 1,700 campsites.18
In 1972 the headquarters for the Northern California Conference relocated from Oakland to Pleasant Hill. In 2019 the office moved again, from Pleasant Hill to Roseville.19
Growth in Size and Diversity. After its reorganization in 1932, the NCC demonstrated impressive growth for most of the remainder of the 20th century. The highest rate of increase came in the 1940s. The conference had 6,979 members and 64 churches when the decade opened. It went into 1950 with 12,697 members in 92 churches – 82% growth for the decade. Looking backward half a century from the close of 1990, the number of churches in the NCC had doubled to 128 and the membership, at 36,140, had increased five-fold.20
Racial and ethnic diversity also increased during the decades following World War II. Early on, California was a springboard, through Abram La Rue, for the Adventist message first to reach the Far East.21 More than a century later, in 1999, the NCC appointed a director of Asian Ministries, Jae Sang Yoo, in order to minister more effectively to the growing number and diversity of Asian peoples in its territory. In 2021, the NCC's Asian/Pacific Ministries, as it is now called, serves 21 churches and companies representing 11 nationalities. Koreans are the most numerous group, followed by Filipinos, but the NCC also has Chinese, Fijian, Hmong, Indonesian, Japanese, Laotian, Samoan, Tongan, and Vietnamese congregations.22
Three women – Louraine Vanderburg Mitchell, Marie Kisack, and Gertrude Drake – are credited with founding the first Black church in NCC territory, organized in Oakland in 1923.23 Owen A. Troy, Sr., a recent graduate of Pacific Union College, led evangelistic efforts to build up the congregation, which took the name Market Street church after acquiring a house of worship on the corner of 34th and Market streets in 1924. Evangelist Byron R. Spears gave impetus to the Black work in the NCC during the 1950s, conducting efforts that led to several new churches including the Sacramento Capitol City church, the Berea church in Vallejo, the Market Street church in Stockton, and the Elmhurst church in Oakland.24
African American Ministries, previously called Black Ministries, originated in the NCC with the appointment of Kenneth W. Smith as director in 1978.25 The first annual NCC African American Camp Meeting took place in 2016. As of 2018 the conference had 11 African American churches with 3,913 members.26
The NCC's first Spanish-speaking church was organized in Oakland in 1925 where it shared a meeting place with Italian-American Adventists. It came about through the lay evangelism of Rudolfo Limas, a Portuguese sailor who ended up in San Francisco in 1914 where he joined the Adventist church. The church sent a large number of students to Golden Gate Academy in 1926, transporting them daily on a donated bus. After its first two years, though, no further mention of the congregation appears in denominational publications.27
It was not until 1978, following a major evangelistic campaign in the Bay Area led by Eliezer Benavides, Pacific Union Hispanic Coordinator, that another Spanish church was organized in the city of Oakland. By that time, though, five other Spanish churches had been organized in the NCC – St. Helena, Hayward (an Oakland suburb), Fairfield, Lodi, and Stockton – with a collective membership of 475. The conference appointed a part-time Spanish Ministries (later Hispanic Ministries) coordinator in 1980, and then a full-time director in 1987. At that time the Spanish-speaking membership totaled 700 in six churches. Since then, the Hispanic membership has grown at a much more rapid rate than that of the conference as a whole, increasing to 1,980 by 2000 and to 3,130 in 2018.28
A spirit of unity amidst the diversity may be seen in the fact that NCC constituents, with Black believers comprising less than 10%, have three times elected a Black minister to lead the conference as president: Richard W. Simons in 1986, Ricardo Graham in 2002, and Marc Woodson in 2018.
Vision and Mission
The Northern California Conference defines itself – and its mission – as: "Churches, schools and ministries dedicated to transforming people through the good news of Jesus Christ and preparing them for His soon return."
In looking towards the future, the conference has adopted as its vision: "to be among the most productive, effective and spiritually dynamic conferences in the North American Division by:
Developing skilled, spiritual leaders;

Fostering healthy, growing churches and ministries;

Operating schools of excellence;

Caring for our communities."29
Presidents
Northern California-Nevada Conference: C. L. Taggart, 1911–1913.
Northern California Conference: C. L. Taggart, 1913–1915; Clarence Santee, 1915–1924; W. M. Adams, 1924–1932; Morris Lukens, 1932–1933; J. E. Fulton, 1933–1936; L. K. Dickson, 1936–1940; E. F. Hackman, 1940–1943; W. B. Ochs, 1943–1945; W. A. Nelson, 1945–1950; Carl Becker, 1950–1964; James E. Chase, 1964–1972; Helmuth C. Retzer, 1972–1977; Philip Follett, 1977–1986; Richard W. Simons, 1986–1989; Don C. Schneider, 1989–1994; Darold Retzer, 1994–2002; Ricardo B. Graham, 2002–2006; James E. Pederson 2006–2018; Marc K. Woodson ­2018– .
Headquarters address: 2100 Douglas Blvd., Roseville, CA 95661.
Sources
Becker, Carl. "Northern California Conference." North American Informant, September-October 1961.
"California Conference of Seventh-Day Adventists, Fortieth Annual Session." Pacific Union Recorder, March 2, 1911.
"Evangelism in Northern California." North American Informant, July-August 1956.
"History." Adventist Health Feather River. Accessed October 14, 2021, https://www.adventisthealth.org/feather-river/about-us/history/.
"History." Northern California Conference of Seventh-day Adventists. Accessed October 15, 2021, https://nccsda.com/history/.
"Northern California Conference of Seventh-day Adventists." Accessed October 15, 2021, https://nccsda.com/.
Northern California Conference Constituency Delegate Materials, September 30, 2018. Accessed October 14, 2021, https://nccsda.com/wp-content/uploads/2018/09/ConstituencyBook_2.pdf.
"Redwood Camp Meeting." Accessed March 18, 2020, https://nccsda.com/redwood-camp-meeting/.
Prout, C. S. "Oakland Penny-A-Dish Cafeteria." ARH, November 29, 1934.
Santee, Clarence. "Address of the President of the Northern California Conference of Seventh-day Adventists." Pacific Union Recorder, July 13, 1916.
Seventh-day Adventist Encyclopedia. 2nd rev. edition. Hagerstown, MD: Review and Herald, 1996. S.v. "Northern California Conference."
Seventh-day Adventist Yearbook. General Conference of Seventh-day Adventists Online Archive (GCA), https://documents.adventistarchives.org/Yearbooks/Forms/AllItems.aspx.
Vasquez, Manuel. The Untold Story: 100 Years of Hispanic Adventism. Silver Spring, MD: North American Division Multilingual Ministries, 2000.
Notes