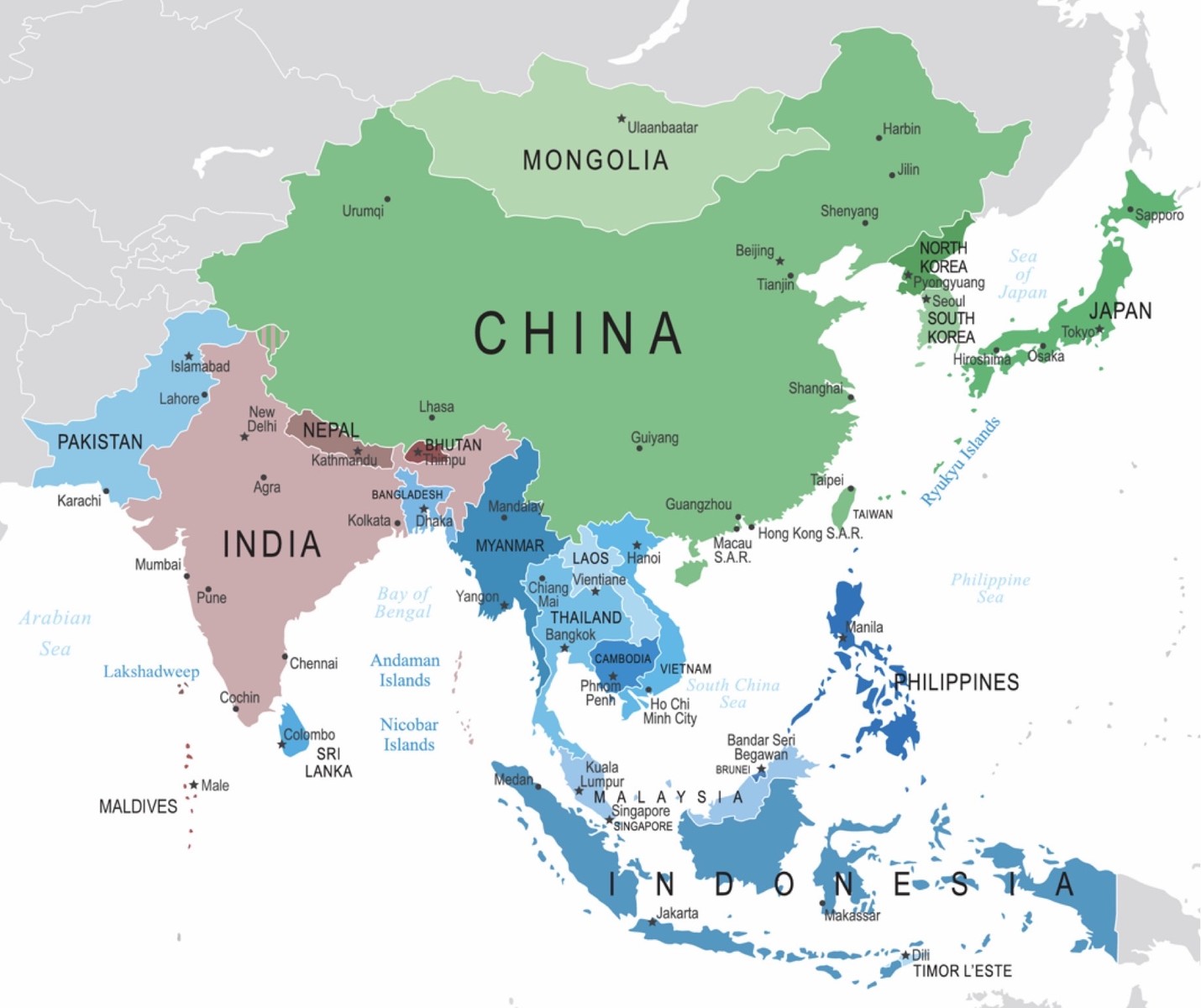 ADRA Asia
×
Mark A. Webster, M.A. in international development and administration (Andrews University, Berrien Springs, Michigan, the United States), was born to missionary parents in Papua New Guinea. He has since served the Seventh-day Adventist Church in Australia, South Korea, Laos, Nepal, the United States and Thailand where he is currently (2020) the executive director for the Adventist Development and Relief Agency's Asia Regional Office.
First Published: January 29, 2020
ADRA's (Adventist Development and Relief Agency's) Asia Regional Office (sometimes simply abbreviated as ADRA Asia), one of the nine regional offices of ADRA International, is located in Bangkok, Thailand, and was established to provide administrative and programmatic support to ADRA national offices throughout Asia. Such support includes strategic planning, financial system advice and monitoring, organizational development, program design and development, and program evaluation and human resource development. Organizationally, ADRA Asia covers three divisions of the Seventh-day Adventist Church in Asia: Northern Asia-Pacific Division, Southern Asia Division, and Southern Asia-Pacific Division. Asia ADRA currently operates in 17 countries: Bangladesh, Cambodia, China, India, Indonesia, Japan, Laos, Mongolia, Myanmar, Nepal, Pakistan, Philippines, South Korea, Sri Lanka, Thailand, Timor-Leste and Vietnam. ADRA had also previously operated in Malaysia and North Korea.
Establishment and Role of ADRA's Asia Regional Office
The ADRA International Board established ADRA's Asia Regional Office on September 28, 1998, in consultation with the three relevant divisions. The board voted to approve in principle the establishment of new regional offices and by an immediately following action, "to appoint the directors of the first new regional office to be organized in Asia as follows: Jan Paulsen, chairperson; Ron Watts, vice-chair; P. D. Chun, vice-chair; regional office director, secretary; members would include P. D. Kunjachen, S. Maphapure, Ralph Watts, Mario Ochoa, Byron Scheuneman, S.W. Han, and Scot Christiansen, plus three individuals from the South Asia Pacific Division, should that division choose to participate in the new regional organization."1
The newly formed ADRA Asia Regional Office Board met on October 1, 1998,2 and appointed Gerald Lewis as the first executive director of ADRA's Asia Regional Office. In addition, it approved a budget and selected a Bangkok, Thailand, location for the office. By 2001 a full regional leadership team was in place with Murray Millar (1999–2003) and Thierry Van Bignoot (2001–2003) serving as programs and finance directors respectively. In 2003 Ronald Kuhn replaced Gerald Lewis as executive director and Thierry Van Bignoot (2003–2004) moved into the role of programs director. Robyn Mordeno (2004–2008) joined as finance director about a year later. Between 2005 and 2008 both Analynn Bruce (2005–2008) and Brendon Irvine (2006–2007) held the programs director position at different times. In 2008 the executive director role transitioned to Daniel dos Santos while Esmeralda Hasaj briefly filled the finance director role. In 2009 Brayden Howie (2009–2013) and Jair Parada (2009–2016) joined Daniel dos Santos in the programs and finance director roles. A new executive director, Wagner Herrman de Souza, began service in 2014 following a period of 11 months during which Jair Parada served as acting executive director while also filling the finance and programs roles. Subsequently Brendon Irvine (2015– ) joined the team as programs director and Ronald Sandoval Maitre (2017– ) as finance director. Brendon Irvine served as acting executive director during 2017. A new executive director, Mark Webster, started duties in January 2018.
According to the 2018 ADRA International Annual Report, the combined yearly budget of ADRA's operations in Asia (USD $49,869,678) ranked third among the nine ADRA regions. In 2018 the number of projects and number of beneficiaries in the Asia region stood at 184 and 2,992,849 respectively.3
During a little more than two decades, the scope and operations of ADRA's Asia Regional Office have remained fairly consistent with the office providing support to ADRA country offices in the three divisions and playing a role in connecting individual offices with the greater ADRA network, ADRA International, and the broader Seventh-day Adventist Church. As ADRA ASIA looks to the future, it anticipates that this function will remain relevant as the organization continues to fill an important strategic, administrative, and capacity-building function for ADRA.
List of Regional Directors
Gerald Lewis (1999–2003), Ronald Kuhn (2003-2008), Daniel Dos Santos (2008–2013), Wagner Herrman (2014–2016), Mark Webster (2018– )
Sources
ADRA International Archives, available at the ADRA International Office, Silver Spring, MD, U.S.A.
ADRA International Office, 2018 ADRA Annual Report, available from the ADRA website: https://adra.org/wp-content/uploads/2019/10/Annual-Report-2018.pdf.
ADRA Asia Archives, available at the ADRA Asia Office, Bangkok, Thailand.
Notes
ADRA International Board Minutes, September 28, 1998, actions 98-015 and 98-016. ADRA International Archives.↩

ADRA Asia Regional Office Board Minutes, October 1, 1998, actions 98-001 to 98-004. ADRA Asia Archives.↩

ADRA International Office, 2018 ADRA Annual Report, pp. 28-29. Accessed December 24, 2019. https://adra.org/wp-content/uploads/2019/10/Annual-Report-2018.pdf.↩