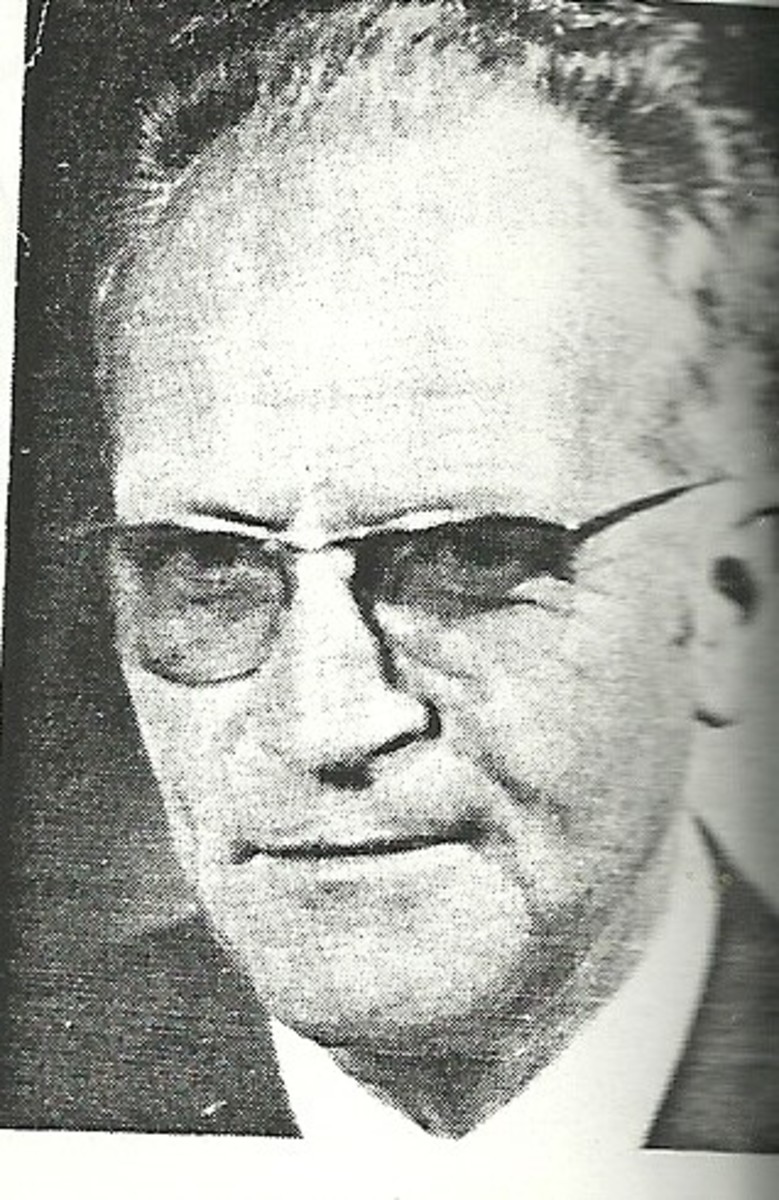 Tièche, Paul (1919–1982)
×
Eudritch Jean: Diploma in Electronic Engineering (Haitian State University), B.A. in Theology (Adventist University of Haiti), and M.T.S. (Friedensau Adventist University [FAU], Germany). Jean worked as an electronic engineer in Haiti for twelve years and shortly served as assistant pastor at the district of Bethanie in the Central Haiti Conference. Currently, he is working as volunteer for the Institute of Adventist Studies of FAU. He plans to pursue doctoral studies in ethics.
Jean-Michel Martin, Ph.D. (University of Geneva), is a retired church historian who has taught history in the Adventist University of France in Collonges-Campus Adventists du Salève.
First Published: January 29, 2020
Paul Tièche was evangelist, pastor, teacher, and administrator in France and the French part of Switzerland in the 1900s.
Early Life
Paul Tièche was born in Geneva, Switzerland, on September 18, 1919, to Maurice Tièche (1895-1959) and Nelly Amelie Delaprès (1895-1968).1 He was a third-generation Adventist. Both his father and his grandfather, Léon-Paul Tièche (1867-1928), were Adventist pastors and served the church for many decades.
Education and Marriage
Tièche attended the French Adventist Seminary of Collonges-sous-Salève for seven years, from 1934 to 1941. He was baptized in 1937 during his stay at the school and graduated in 1941 with a diploma in evangelism.2 Two years later, in July 1943, he married Hélène Abella (1922–2012).3 They had three sons: Alain, Roland, and Jean-Marc.
Career as Evangelist, Pastor, Teacher, and Administrator
After earning his diploma in evangelism, Tièche worked as an evangelist in the South of France from 1942 to 1945. He then entered the pastoral ministry in 1946 and served as a pastor in the South France Conference until 1950, and in the French Conference from 19574 to 1964. During this period, he worked in the following cities: Valence, Lyon, St-Etienne, Toulon, Marseille, and Grenoble.5 He demonstrated his talent as speaker and showed a strong and constant interest for evangelistic activities, training of church members, and development of local churches.6
While working for the French Conference, he was ordained to the ministry in 1958.7 In 1964 he joined the staff of the French Adventist Seminary of Collonges-sous-Salève, where he successively served as teacher and pastor of the seminary until 1969.8 He taught homiletics, pastoral theology, and counseling.
In addition to his career as evangelist, pastor, and teacher, Tièche also occupied administrative positions. He worked as a department director for the Sabbath School and the Missionary Volunteers (Adventist youth) at the Franco-Belgian Union Conference from 1951 to 1955.9 He also served as president at the conference and union levels. From 1970 to 1976, he was president of the French Swiss Conference.10 After serving that conference, he was elected president of the Franco-Belgian Union Conference and occupied this position for five years, from 1977 to 1981.11
During his presidential tenure, Tièche showed a continual interest in evangelism and the development of the church. He organized the Bible et Archéologie (Bible and Archeology) initiative which aimed at rousing the interest of the general public in Bible study as well as improving the quality of the conferences on biblical themes.12 In addition, one major emphasis was his support for the distribution of Conscience et Liberté [Conscience and Liberty], a journal which focused on religious freedom and aimed to enlarge the vision of the church members concerning their relationship with non-Adventists and how to present the Adventist Church to the general public in a positive manner.13
Later Years
Paul Tièche continued to actively work for the church even in his sixties. However, illness forced him to resign as president of the Franco-Belgian Union Conference at the beginning of 1981, after 39 years of work for the church.14 He was replaced by Elie Davy in March 1981.15 About 18 months later, on August 13, 1982, Tièche died at the Clinique La Lignière in Gland, Switzerland.16 He was only 63 years old.
Contribution
Paul Tièche served the church as evangelist, pastor, teacher, and administrator for four decades. During his whole career and while serving in a variety of capacities, he remained devoted to missionary activities and committed to the progress of the church. Through this engagement, he contributed to the growth and development of the Seventh-day Adventist Church in France and the French part of Switzerland.
Sources
"Deaths." ARH, December 30, 1982.
"Euro-Africa." ARH, June 11, 1981.
"In Memoriam." Revue Adventiste, November 1982.
"Nouvelles de Toulon." Revue Adventiste, August 15, 1956.
Risler, Jeanne. "A Aix-en-Provence." Revue Adventiste, December 1, 1956.
Seventh-day Adventist Yearbook. Washington, D.C.: Review and Herald Publishing Association,1957-58.
Tièche, Paul. "A Lyon, cet hiver." Revue Adventiste, October 1948.
Notes