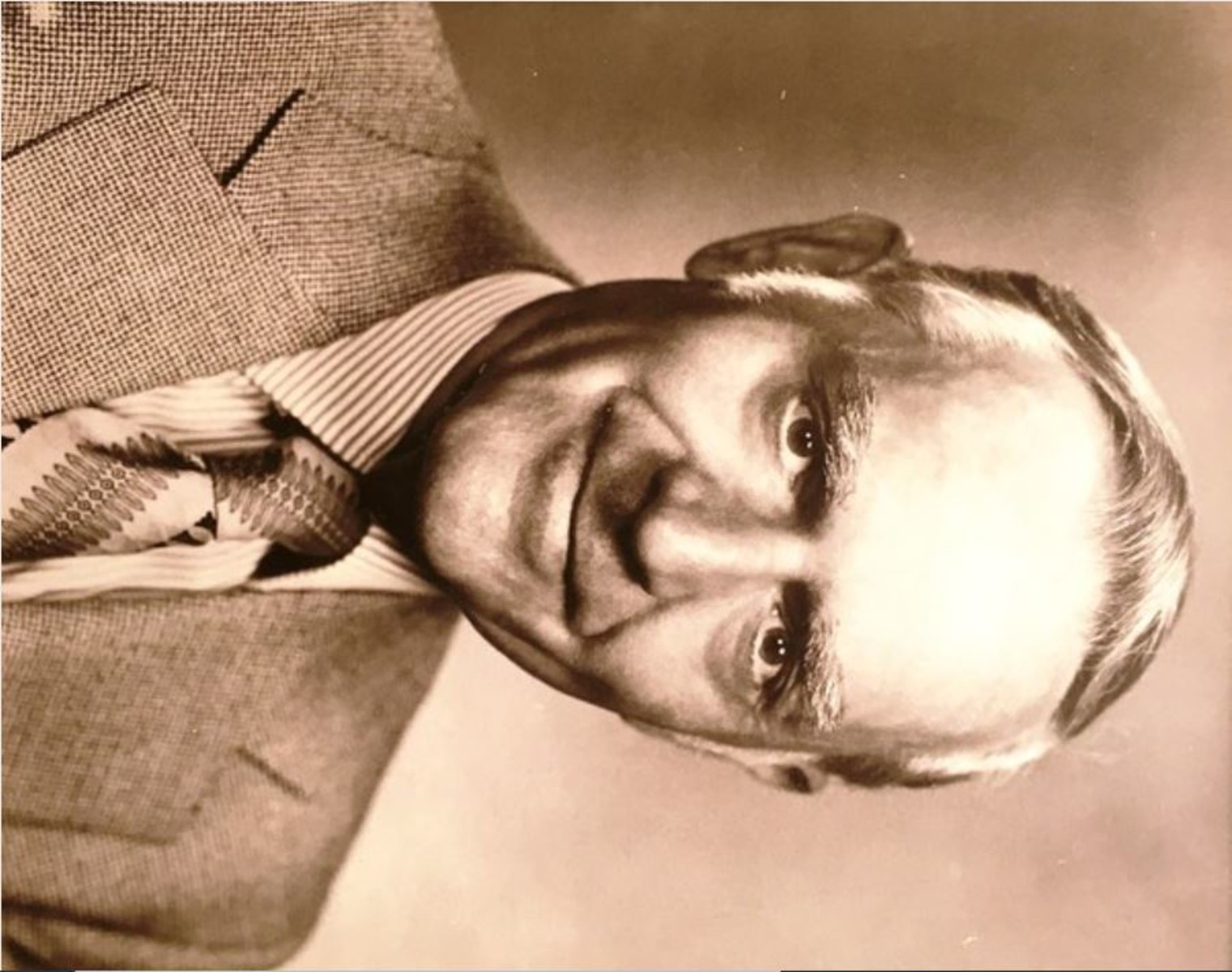 Cannon, William John (1908–1984)
×
Grant Leitma, Ph.D. (Illinois Institute of Technology, Chicago, Illinois). Leitma serves as chair/professor of psychology and counseling at Washington Adventist University (WAU) in Takoma Park, Maryland. He has been teaching at WAU for 37 years. Leitma completed his B.A. psychology degree as a student of Dr. John Cannon at Columbia Union College (now WAU). 
Angelisa Andrade, B.S. (Washington Adventist University, Takoma Park, Maryland, the United States). Andrade is currently a M.A. graduate student in Clinical Mental Health Counseling at Washington Adventist University.
William John Cannon was a pastor, evangelist, professor, psychologist, author, and founder of the first psychology degree program in Seventh-day Adventist higher education.
Early Life and Ministry
William John Cannon was born on September 16, 1908, in Pontypridd, South Wales, Great Britain. As a young man John Cannon took an interest in becoming a colporteur, possibly inspired by his father, who was a literature evangelist. John attended Stanborough College, where he was described as a diligent and hardworking individual who earned three scholarships as a student colporteur during a single summer.1
In 1931 John graduated with a ministerial diploma, married Dorothy Olive Tasker, and entered ministerial and evangelistic work. He later continued his studies at Wolsey Hall, Oxford, and earned his F.L.C.Th. degree from the London School of Theology in 1946.2
He served as a pastor-evangelist for 19 years in Great Britain. By 1950 Cannon had built 14 churches in eight different cities that Adventists had not previously entered.3 He was then called by George Vandeman to the United States in 1950 to aid in evangelistic meetings at Sligo church in Takoma Park, Maryland.4 In 1952 he became senior pastor at the Capital Memorial church in Washington, D.C.5
Adventism's First Degree in Psychology
Cannon would continue with his education by obtaining Master of Arts and Bachelor of Divinity degrees in 1954 and 1956, respectively, from Potomac University in Washington, D.C., then the denomination's theological seminary and graduate school. He joined the Potomac University faculty in 1956, where he was an associate professor until 1960. He also pursued a Ph.D. in psychology at American University, which he completed in 1959.6
In 1960 Cannon joined the faculty of Columbia Union College (CUC, now Washington Adventist University) in Takoma Park, Maryland, as an associate professor of religion and psychology. He was the first faculty member in the school's history with a Ph.D. in psychology. He also maintained a part-time clinical practice at a local medical building, later moved to his home office.
At CUC, Cannon led in establishing the first bachelor's degree program in psychology at a Seventh-day Adventist institution of higher learning, introduced in 1961.7 In 1962 he was appointed chair of the college's new Department of Behavioral Sciences. By 1966 the psychology program had been strengthened by the addition of two faculty members whom Cannon recruited— Elden Chalmers, Ph.D., and Robert Schwindt, M.A.
Initiating a psychology major elicited strong reaction from some within the church who were concerned that psychology was too closely aligned with Freudian influences, mind control, and hypnosis, and that it was perceived to be a soft, pseudoscience. However, Cannon presented an approach to the study of psychology that was in harmony with the teachings of the Bible and the writings of Ellen G. White, as well as academically sound.
In 1966 he urged that CUC take the further step of developing a master's degree program in psychology. According to Cannon, an "Adventist approach in this area is quite different in many respects from other schools. It takes the concentration of a master's program to adequately develop this. There are no Adventist schools in the world to which our students may apply."8
Although the master's degree program would be deferred, a major advance toward Cannon's goals took place in 1970 when CUC established a fully dedicated Department of Psychology. Unfortunately, in February of that same year, many of Cannon's documents and books were lost in the fire that destroyed the college's Columbia Hall.9 This came only a few months after a far more devastating personal tragedy, the loss of his wife of 38 years, Olive, who died suddenly on September 18, 1969.10
Psychology in the Writings of Ellen White
Recognizing the need to educate the church about the value of studying psychology from a Christian perspective, Cannon took a leave of absence from CUC in 1971 to join the General Conference Education Department as an associate secretary. He devoted much of the next five years to researching and organizing passages pertinent to psychology found in the writings of Ellen G. White—both published works and the large body of as-yet-unpublished documents and manuscripts held by the White Estate in Takoma Park, Maryland. This work, all done without the benefit of a personal computer, led to publication in 1977 of the two-volume compilation Mind, Character, and Personality. These volumes provided Adventist educators with a tool for integrating faith and the academic discipline of psychology, and promote an understanding of psychology aligned with biblical principles.11
In 1971 Cannon married Lois Lowery, who shared his passion for education and evangelism. Cannon and his wife hosted workshops and family life seminars across the Columbia Union. Cannon also published many relevant articles during the 1970s in the Adventist Review and other denominational periodicals on such topics as "Importance of Fathers at Home," "Building Better Homes," "Adventist Home and Education," "Early Home Influences," "Preparing for Marriage," and a seven-part series entitled "Happiness at Home."12
Cannon returned to CUC in the fall of 1975, serving as chair of the Department of Psychology until 1981. He retired in 1982, but continued working part-time at the General Conference.13
Legacy
William John Cannon died from complications because of lupus on August 24, 1984, in Takoma Park, Maryland. A psychology library and an annual scholarship were established at CUC in recognition of his pioneering contributions to the study of psychology in the Seventh-day Adventist Church.14 In 2009, more than four decades after Cannon first envisioned it, Washington Adventist University, as the school became known that same year, instituted a master's degree in counseling psychology with a curriculum designed to be harmonious with Adventist beliefs as presented in the Bible and the writings of Ellen White.
Sources
Argent, Russell H. "Columbia Union College Extends an Invitation." Columbia Union Visitor, August 9, 1962.
Buck, Elizabeth A. "Derby's Dream Come True." British Adventist Messenger, June 1, 1951.
Cannon, John. "Proposition for Graduate Program in Psychology." Columbia Union College, May 1966.
Cannon, William John. "Review of Mind, Character and Personality, by Ellen G. White." Journal of Adventist Education 41 (October–November 1978): 23.
"CUC Profile: Psychology Department." Columbia Union Visitor, September 11, 1975.
"Dorothy Olive Tasker Cannon obituary." Columbia Union Visitor, November 28, 1969.
"Fenn, Richard Lee. "Despite Heavy Fire Loss, Spirit of Dedication Survives." Columbia Union Visitor, May 19, 1970.
Keough, Arthur. "William John Cannon obituary." British Advent Messenger, November 16, 1984.
"News Correction." Madison Survey and Alumni News, January–March 1985.
Suddarth, Barbara H. "Social Science Library Is Dedicated." Columbia Union Visitor, November 15, 1985.
"William Cannon obituary." Columbia Union Visitor, December 1, 1984.
Notes