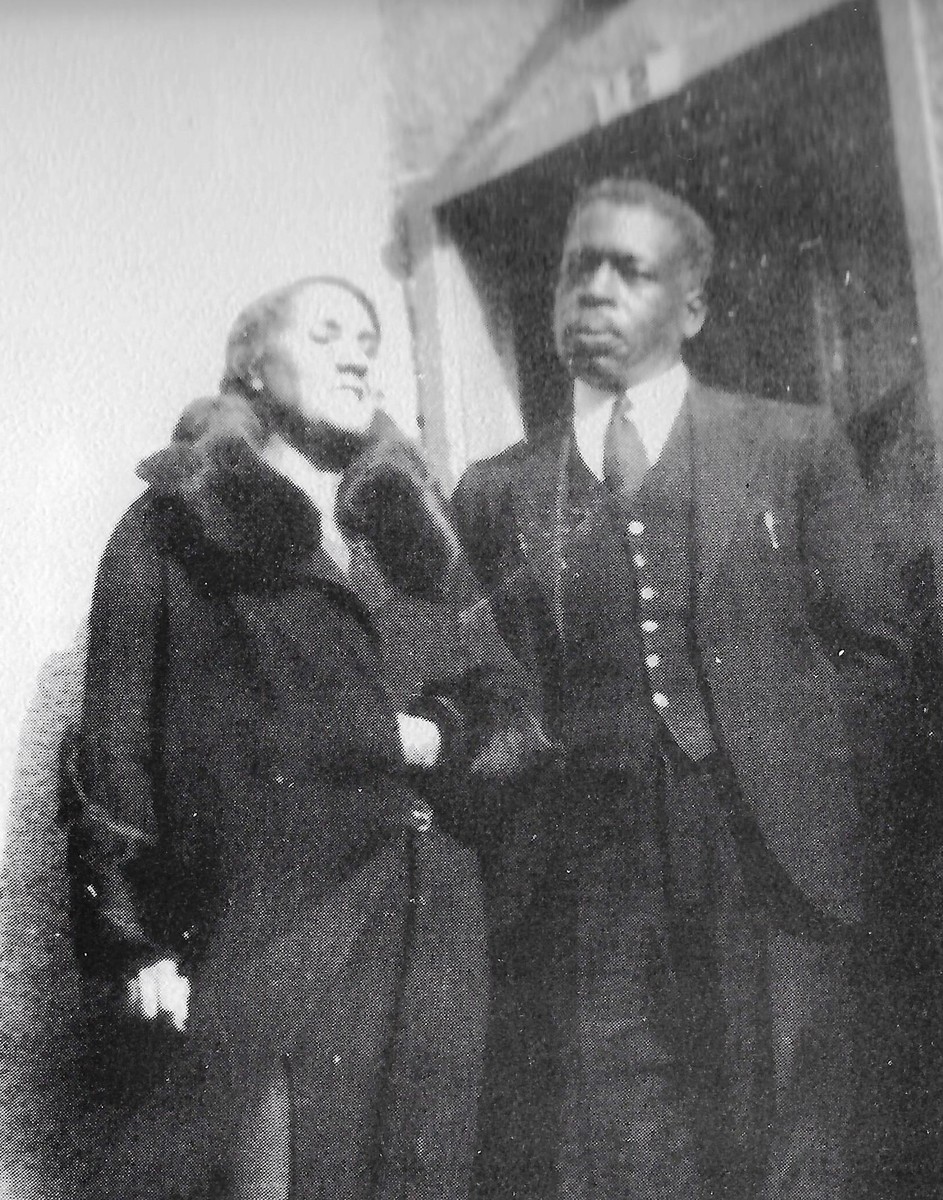 Bradford, Etta Elizabeth (1883–1945) and Robert Lee (1882–1958)
×
Calvin B. Rock has served the Seventh-day Adventist church for more than six decades as pastor-evangelist, administrator, scholar and author. He has given leadership as president of Oakwood University (1971-1985) and as a general vice president of the General Conference of Seventh-day Adventists (1985-2002). He holds a D.Min. and a Ph.D. in religious ethics, both from Vanderbilit University. The most recently published of the several books he has authored is Protest and Progress: Black Seventh-day Adventist Leadership and the Push for Parity (2018).
First Published: September 20, 2021
Etta Littlejohn and Robert Bradford ministered together in building up the Adventist work among Black Americans during its foundational decades and established a legacy of leadership that has shaped that work in a lasting way.
Robert L. Bradford: Pastor-Evangelist
Robert L. Bradford was born March 7, 1882, in Athens, Alabama, the eldest and only male of five siblings in the family of Robert Lafayette and Sylvia Lincoln Bradford.1 His father, born Robert Lafayette Weems (1861-1943) in Lauderdale, Alabama, four years before the end of slavery, acquired the last name Bradford, at age nine. This was the result of adoption by a white family, at the request of his parents, who believed this offered him superior advantages.2
In 1886, when Robert Lee was four years old, Robert Lafayette, moved his family from Florence, Alabama, to Kansas City, Kansas. It was there that Robert Lee received his elementary and high school education. It was also from there that he went to Oakwood Industrial Training School in Huntsville, Alabama. He later testified that his attendance there was the direct result of strong encouragement by Sidney Scott (1874-1934), a leading pioneer Black pastor.3
Upon returning from Oakwood, Robert Lee Bradford convinced a number of his family, most of whom were members of the Presbyterian Church, to become Seventh-day Adventists. Among those who accepted the Adventist message was his father, Robert Lafayette Bradford, who became a well-loved pastor serving throughout the states of Oklahoma, Kansas and Missouri.4 Meanwhile, Robert Lee's active pastoral ministry was begun in the South Texas Conference, where he was ordained in the summer of 1913.5 He subsequently served in the cities of Kansas City, Kansas; Little Rock, Arkansas; Omaha, Nebraska; Harrisburg and Philadelphia, Pennsylvania; Cleveland, Ohio; Washington, D.C.; Richmond and Roanoke, Virginia; and New Rochelle, New York.6
Etta Littlejohn: Teacher-Medical Missionary
Etta Elizabeth Littlejohn was born in Vicksburg, Mississippi, on September 15, 1883.7 She became a Seventh-day Adventist as a result of studies given on the mission houseboat, the Morning Star, built and supervised by Edson White, eldest son of the church's prophet, Ellen G. White.8 It was while visiting with her older sister, Lucy Kincade, that Etta was attracted to the boat that contained classrooms, a kitchen, sleeping quarters, and a large meeting room where classes were held. Both sisters accepted the Sabbath truth in 1895.
As has been the case over the decades with numerous of Oakwood's students, Etta met her spouse-to-be, Robert Lee Bradford, while they were attending Oakwood. Young Etta was one of the 16 charter students who enrolled at Oakwood Industrial Training School when it opened on November 16, 1896.9 This Seventh-day Adventist school was the forty-first such institution established by a religious denomination specifically dedicated for training the descendants of the recently freed slaves. As history would attest, Oakwood's establishment was particularly meaningful in that it occurred the very year of the United States Supreme Court's "separate but equal" ruling that for decades made enrollment of Black students at other educational institutions, particularly in the South, illegal.
After completing studies at Oakwood, Etta took a nursing course at the New England Sanitarium established by the Adventist church in Melrose, Massachusetts, near the city of Boston. When Ellen White came to the sanitarium in August 1904 for a two-week stay, taking treatments and speaking for a camp meeting held nearby, Etta attended her as a chamber maid (nurse's assistant).10 Later when asked to comment on the prophet's demeanor, her response indicated that Ellen White wrote a lot and did not talk much, but when she did speak, she did so "softly but firmly."11
Upon graduation from Melrose Sanitarium, Etta married Robert Lee Bradford, becoming a pastor's wife and the mother of eight children, six of whom survived childhood. After the young couple's initial assignment to operate a small "industrial school" in DeVall's Bluff, Arkansas, in 1909, Etta enhanced her husband's ministry in the churches he led by conducting classes in nutrition and nursing. She also served on the nursing faculty at Oakwood. While in that capacity, she gave birth to her fourth child, Eva, December 22, 1912, in East Hall, where some of her nursing instruction occurred.12 Remarkably, this building, well over a century old, is preserved near the heart of the campus as an important landmark with rich ties to the institution's history.
A Legacy of Leadership
Robert Lee Bradford died June 19, 1958 at the age of 76.13 Etta Elizabeth Littlejohn Bradford preceded him in death on March 20, 1945 at the age of 61.14 Two of their children—Vera (1914-2009) and Charles (1925-2021)—followed their parents in denominational service. Vera, the fifth born, contributed to the cause as wife of Pastor George Braxton (1914-1992) as well as a church school teacher of many years. Charles, the youngest, served the cause as pastor-evangelist, departmental leader, conference president (the Lake Region Conference), associate secretary of the General Conference and president of the North American Division (1979-1990), the first African American to be so honored. Further, he prospered the institution where his mother had so much history by serving as chair of the Oakwood College Board of Management for the decade of 1980-1990.
Two of the Bradfords' grandsons entered the gospel ministry: Robert Douglas, and Calvin Rock, who was president of Oakwood College, 1971-1985, and later a General Conference vice president, 1985-2002, as well as the chair of the Loma Linda University and Hospital Boards, 1991-2002, and the Oakwood College Board, 2000-2006. Other descendants who followed in the steps of Robert and Etta Bradford in service for the church are: one grandson, a physical plant director; one granddaughter, a nurse; four other granddaughters who entered the ministry of Christian education; and a great as well as a great-great granddaughter who became ministers' wives. Of the four educators, two also became pastor's wives. One of these, Sharon Bradford­ Lewis (1951-2021), was director of two local conference education departments and an instructor at Oakwood University.
Sources
Bradford-Rock, Eva. "Bradford Family History." November 30, 1981. Unpublished document in author's possession.
Warren, Mervyn A. Oakwood! A Vision Splendid Continues. Huntsville, AL: Oakwood University, 2010.
Lee, Harold and Monte Sahlin. Brad: Visionary Spiritual Leadership. Lincoln, NE: Center for Creative Ministry, 2005.
Notes