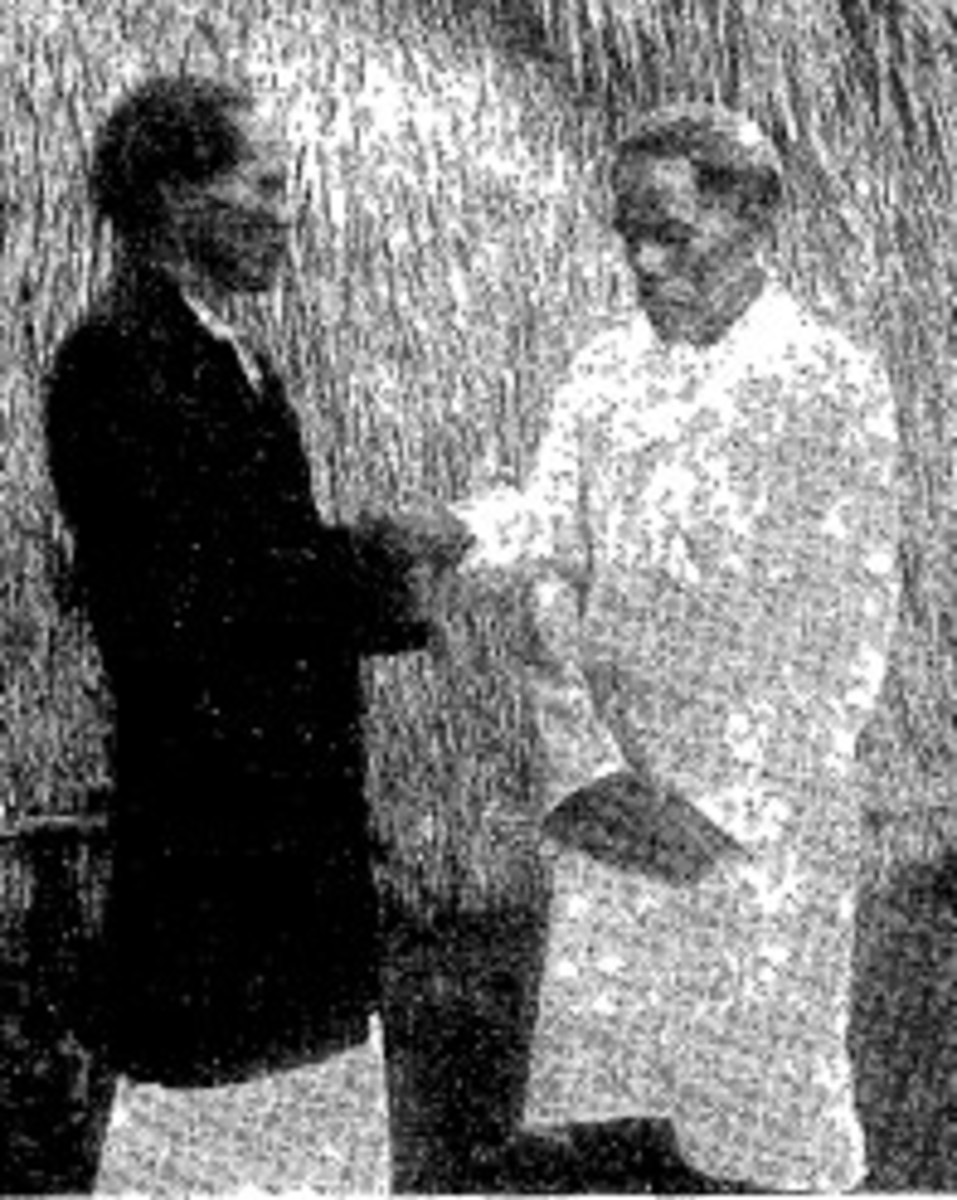 Naisogo, Mecusela (c.1860–1938)
×
Milton Hook, Ed.D. (Andrews University, Berrien Springs, Michigan, the United States). Hook retired in 1997 as a minister in the Greater Sydney Conference, Australia. An Australian by birth Hook has served the Church as a teacher at the elementary, academy and college levels, a missionary in Papua New Guinea, and as a local church pastor. In retirement he is a conjoint senior lecturer at Avondale College of Higher Education. He has authored Flames Over Battle Creek, Avondale: Experiment on the Dora, Desmond Ford: Reformist Theologian, Gospel Revivalist, the Seventh-day Adventist Heritage Series, and many magazine articles. He is married to Noeleen and has two sons and three grandchildren.
First Published: December 25, 2021
Mecusela Naisogo was one of the earliest Fijian ordained ministers. He was in active service for about twenty years.
Mecusela (Methuselah) Naisogo was born and raised on Nukulau Island in the delta of the Rewa River opposite Suva, Fiji.1 As a young man he attended a Wesleyan school, training as a Christian evangelist.2 It is estimated he was over forty years of age when, in 1903, he became better acquainted with Seventh-day Adventists by reading a copy of Elder John Fulton's abridged translation of Great Controversy titled Nai Tukutuku ni Veigauna.3 After his baptism into Adventism he soon became a valued teacher in charge of the students at Buresala Training School, his seniority an asset that fostered respect among all on campus.4
After a few years of experience with the mission Mecusela turned to evangelism, writing excitedly in 1911 of two Wesleyan ministers who had recently united with his faith.5 The two men, Inoke Tabua and Asesela (Azazel) Lewaqausila, later became mission workers alongside Mecusela.6 As he travelled to places such as Namarai, Matawailevu, Wairuarua and Namara he reported about his converts and of his many sermons in the scattered villages.7 He became one of a small group of nationals who provided vital support for the expatriate missionaries. He was ordained in the Suva Vou church on Sabbath afternoon, October 7, 1916.8
With the death of Pauliasi Bunoa in 1918 Mecusela became the elder statesman and stalwart among the national Fijian ministers during the 1920s, serving as the leading speaker at regional meetings,9 having the privilege of baptizing candidates at Annual Council meetings10 and visiting the highland mission stations with expatriate superintendents.11 He and a fellow worker also wrote on behalf of all the national Fijian missionaries, thanking Australasian Sabbath School members for their mission offerings.12 About 1930 the infirmities of age prevented him from trekking long distances to minister in scattered villages. He took retirement near the campus of Navesau Central School located on the Wainibuka River in the highlands of Viti Levu. He assisted with the worship services and especially encouraged junior teachers as they adjusted to their new roles.13 His name continued to be listed among the ministerial team of national workers.14
In 1938 Mecusela contracted dysentery. He was stretchered across the mountains to the government hospital at Vunidawa where it appeared he would make a recovery but he relapsed and passed away on June 7. He was laid to rest in a grove alongside the hospital, leaving a wife, two daughters and his church community to mourn their loss.15
Sources
Carr, S[eptimus] W. "Mecusela Naisogo." Australasian Record, August 8, 1928.
Naisogo, Mecusela and A[ndrew] G. Stewart. "Suva Vou, Fiji." Australasian Record, August 9, 1915.
Naisogo, Mecusela and Timoci Nawara. "An Expression of Gratitude from Fiji's Native Sons." Australasian Record, September 8, 1924.
Naisogo, Mecusela, translated by A[ndrew] G. S[tewart]. "Turning to the Truth, Colo, Fiji." Australasian Record, December 11, 1911.
Parker, C[alvin] H. "Itinerating in Fiji." Australasian Record, June 27, 1921.
Parker, C[alvin] H. "Itinerating in Inland Fiji." Australasian Record, July 11, 1921.
Seventh-day Adventist Yearbook. Washington, D.C.: Review and Herald Publishing Association, 1915-1938.
Stewart, A[ndrew] G. "Our Native Workers, Our Most Valuable Asset." Missionary Leader, March 1931.
Stewart, A[ndrew] G. "Reports from Native Workers in Fiji." Australasian Record, February 18, 1924.
Stewart, A[ndrew] G. "The Annual Fijian Council." Australasian Record, August 1, 1927.
Westerman, W[alter] J. "Organization of the Central Polynesian Conference." Australasian Record, November 6, 1916.
Notes