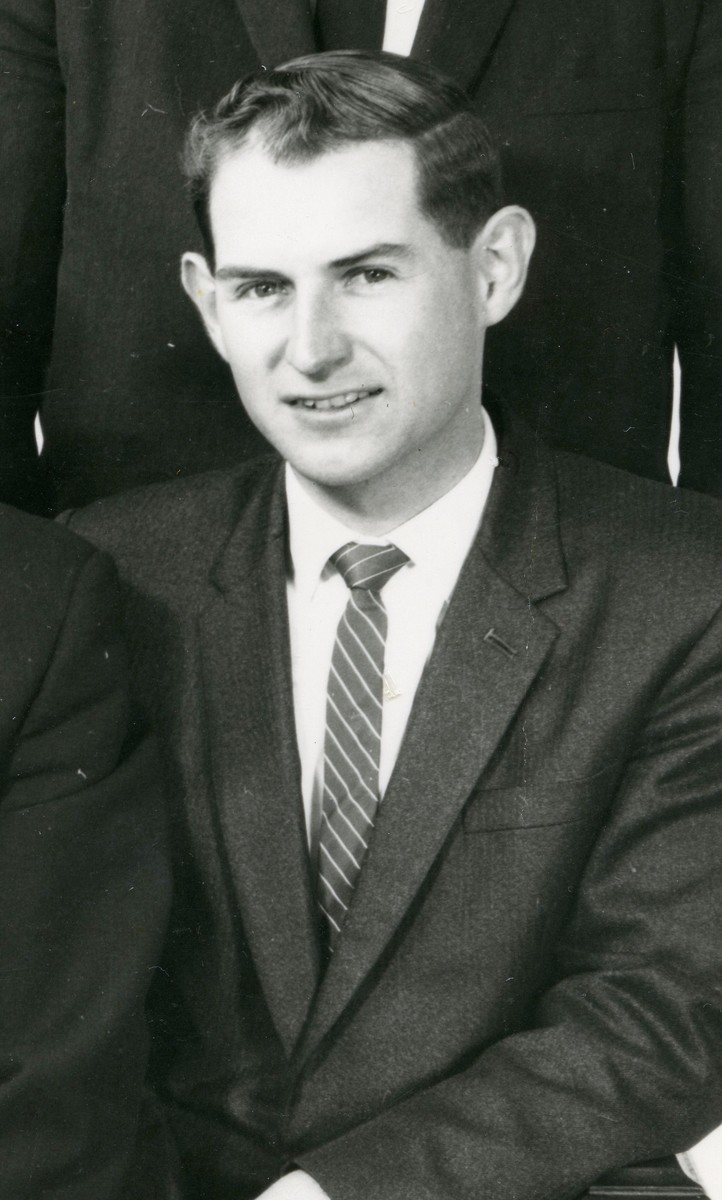 Ballard, Keith Leslie (1939–1967)
×
Originally trained as a secondary history teacher, a career long Adventist educator, Lester Devine, Ed.D., has taught at elementary, secondary and higher education levels and spent more than three decades in elected educational leadership positions in two divisions of the world Church, NAD (1969-1982) and SPD (1982-2005). He completed his forty years of denominational service with a term as director of the Ellen G. White/Adventist Research Centre at Avondale University College in Australia where his life-long hobby of learning and presenting on Adventist heritage issues became his vocation. 
Keith Leslie Ballard, an Australian pastor who went to serve in Papua New Guinea, was born on September 23, 1939, in Brisbane, Australia. Baptized in August 1952, he trained for the ministry at the Australasian Missionary College (Avondale), graduating in late 1963 with a BA in theology.1 Ballard was immediately employed as a Seventh-day Adventist pastor-evangelist in South Australia, serving in that conference for three years. In 1966 he married Marilyn Hardy of Victoria, who had trained as a registered nurse at Sydney Sanitarium and Hospital, graduating in 1965.2
In January 1967 the Ballards arrived in Wewak, Papua New Guinea. For two months, while waiting for the family possessions to arrive, Keith studied Melanesian Pidgin and visited around his large parish.
On one such patrol with his president, Pastor C. T. Parkinson, the Land Rover they were using became bogged, and while the two men worked together to free the vehicle, a sharp wooden stake penetrated Keith's boot, and he received a wound in his foot. It was only a small puncture of the skin, but the foot was soon very sore and tender. The next day, Parkinson drove the Land Rover as Keith was very tired and quite unwell. That night Keith had a very high temperature, which, in spite of all efforts, could not be reduced.3
With the wound turning septic, Keith was admitted to the Wewak Hospital, and when he did not respond to treatment as the doctors expected, he was transported by DC3 aircraft to the hospital in Lae for more specialized care.4 However, in spite of the best efforts of the medical staff despite staff shortages, and the care and attention given by his wife and Mrs. Parkinson, Keith Ballard died 11 days after receiving his injury.
Just 27 years old when he died on March 28, 1967, and having served the Church for just four years and three months, he was buried in the Lae Cemetery, Papua New Guinea.5
In 1971 a church building was constructed by Kenneth Boehm and the people of Maprik, and it was named the Keith Ballard Memorial Church.
Sources
Keith L. Ballard Biographical Information. South Pacific Division of the General Conference Archives, Wahroonga, New South Wales, Australia. Folder: "Ballard, Keith L." Document: "Worker's Biographical Record."
"Death of Brother Keith Ballard." Australasian Record, April 17, 1967.
McCutcheon, O. D. F. "Keith L. Ballard obituary." Australasian Record, May 8, 1967.
Parkinson, C. T. "A Soldier Falls." Australasian Record, May 8, 1967.
Notes