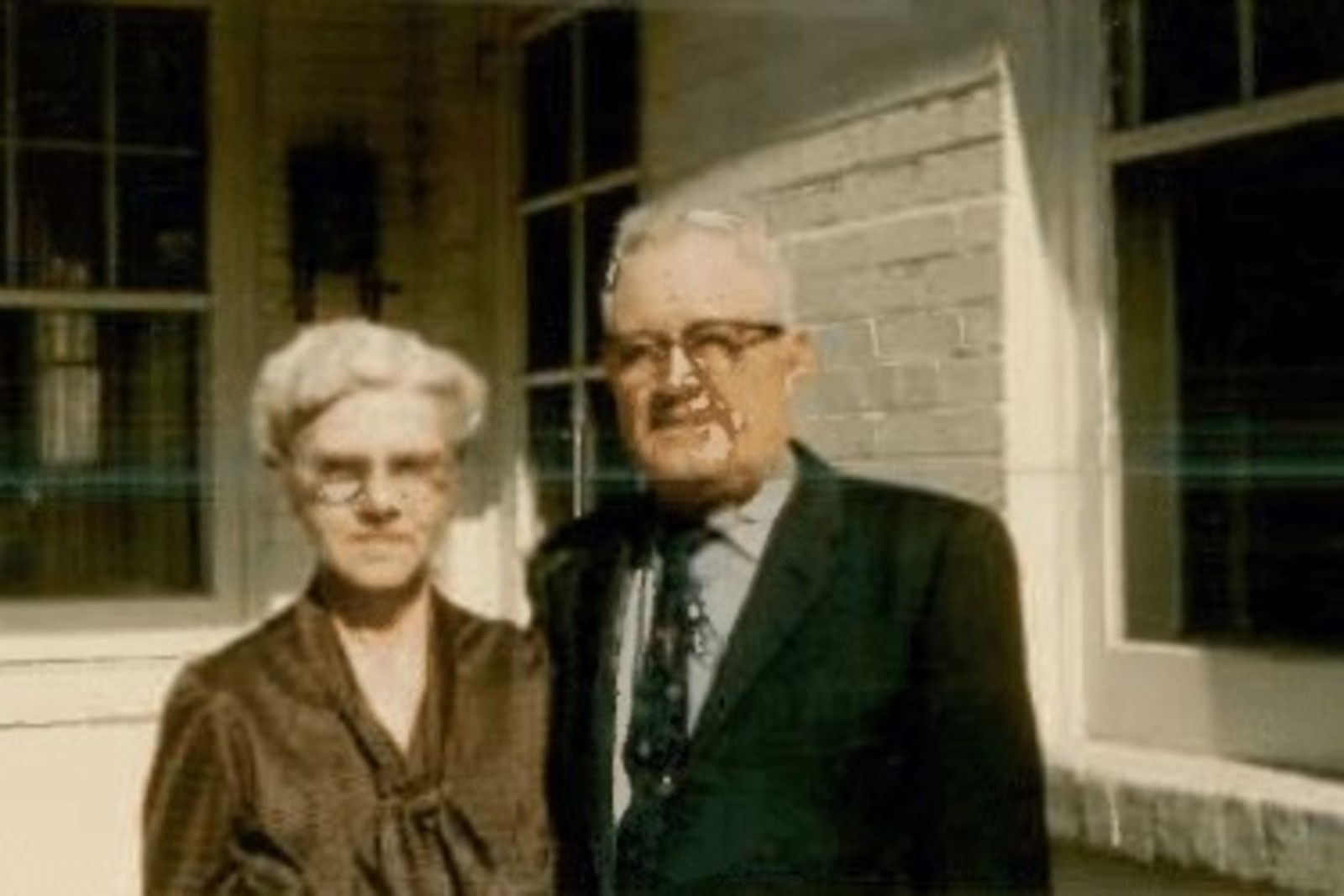 Odom, Robert Leo (1901–1996)
×
Faith S. Bayona serves the Central Luzon Conference as an urban church planter in Parañaque City, Philippines. He holds a Master of Arts in Religion degree from the Adventist International Institute of Advanced Studies (AIIAS) in Silang, Cavite, Philippines. He holds a Bachelor of Arts in Theology degree from Adventist University of the Philippines.
First Published: January 18, 2021
Robert Leo Odom was a United States Navy sailor, an evangelist, pastor, researcher, writer, and editor.
Early Life, Education, and Marriage
Robert Leo Odom was born May 18, 1901 in Edgewood, Texas, to Thomas Jerome Odom and Sue M. Miller.1 He spent his early years in Texas and Tennessee, moving to Georgia at age sixteen. At seventeen, he was drafted into the Navy.2 In Shanghai, China he discovered a bundle of The Watchman magazine on his battleship, circulated by a Chinese missionary society affiliated with the Adventist church.3 The publications led Odom to Christ.4
After being discharged from the navy, he returned to the United States to prepare for a life of mission work.5 Odom attended Southern Junior College (today, Southern Adventist University). During his studies, he was baptized by Lynn H. Wood at Collegedale Tennessee August 19, 1922. He graduated from Southern Junior College in 1924.6 He married Lela Perry and they went to Porto Rico as missionaries. The Odoms were devoted to colporteuring and Bible work. In less than a year, Lela died. Odom was told he could return to the United States, but he chose to stay in Porto Rico and finish his four-year mission assignment. When he returned to the United States, he married Martha Helen Montgomery, the daughter of a minister, on April 10, 1929, at Takoma, Park, Maryland.7 They were blessed with two children, Robert, born in Takoma Park, and John Leo, born in La Curona, Spain.8
Ministry
Odom started his denominational work as a literature evangelist in the Cumberland Conference in 1923.9 In 1924, Odom served the Alabama-Mississippi Conference as tent master, and was called to serve the Puerto Rican Mission as Publishing and Missionary Volunteer Secretary.10 From 1928 until the early part of 1930 he served as an evangelist for the Georgia Conference. Odom was ordained to ministry in Knoxville, Tennessee in 1930 by O. Montgomery, W. H. Heckman, R. I. Keate, and B. F. Kneeland. That year he served as a pastor and evangelist for the Cumberland Conference. From 1931 to 1937 he served as a pastor and evangelist in the Spanish Mission.11
In 1937 Odom began working as an editor and writer in Adventist publishing. He served the Pacific Press in Panama as editor of El Centinela 1937-1943, Southern Publishing Association as a book and magazine editor (Message Magazine editor, 1943-1945; Watchman Magazine and Our Times editor, 1943-47), and the Philippine Publishing House as editor October 8, 1947 to October 7, 1952. The next year he worked as a pastor-evangelist for the Texas Conference,12 then six and a half years as a research editor for the General Conference.13 Here Odom's work resulted to the Index of the Spirit of Prophecy.14 He served as editor of the Israelite magazine from 1970-1983.15
Later Life
In 1971 Robert L. Odom and his wife, Martha, retired in Gentry, Arkansas.16 He continued writing articles and authored four books. He died April 14, 1996 in Chattanooga, Tennessee. He was a member of the Hixson, Tennessee Church.17
Contribution
In Odom's decades of service, he contributed through his passion for writing and research, especially on the history of the Sabbath and calendars.18 He wrote more than 30 books,19 including Sunday in Roman Paganism, The Lord's Day on a Round World, and Is your Soul Immortal?
Sources
Butler, Grace. "Alumni Association." Southern Accent, July 1935.
Cherry, G. F. "Ministerial Council." Central Union Reaper, November 1971.
Ford, Herbert, ed. "Commencement Exercises Held in the New Sanctuary June 9 at PUC." Pacific Union Recorder, June 17, 1968.
IDE Appointee File of Robert L. Odom. General Conference of Seventh-day Adventist Archives, Silver Spring, Maryland, U.S.A. Accessed April 5, 2020.
James, Isaac. "125 Years of Changing the World." Columns, Spring 2017.
"Odom, Robert Leo." Obituary. Southern Tidings, April 1997.
"Proceedings of the General Conference: Fifty-first Session, June 11-20, 1970." ARH, June 21, 1970.
Seventh-day Adventist Yearbook, 1971-1983; 1987. https://www.adventistyearbook.org/.
Skinner, Lyndon L. "Watchman Soul-Winning Results." Atlantic Union Gleaner, March 19, 1930.
Sorensen, C. P., ed. "From Here and There." Far Eastern Division Outlook, October 1952.
"Those Who Walked These Walls." SMC Alumni Bulletin, February 1971.
Notes