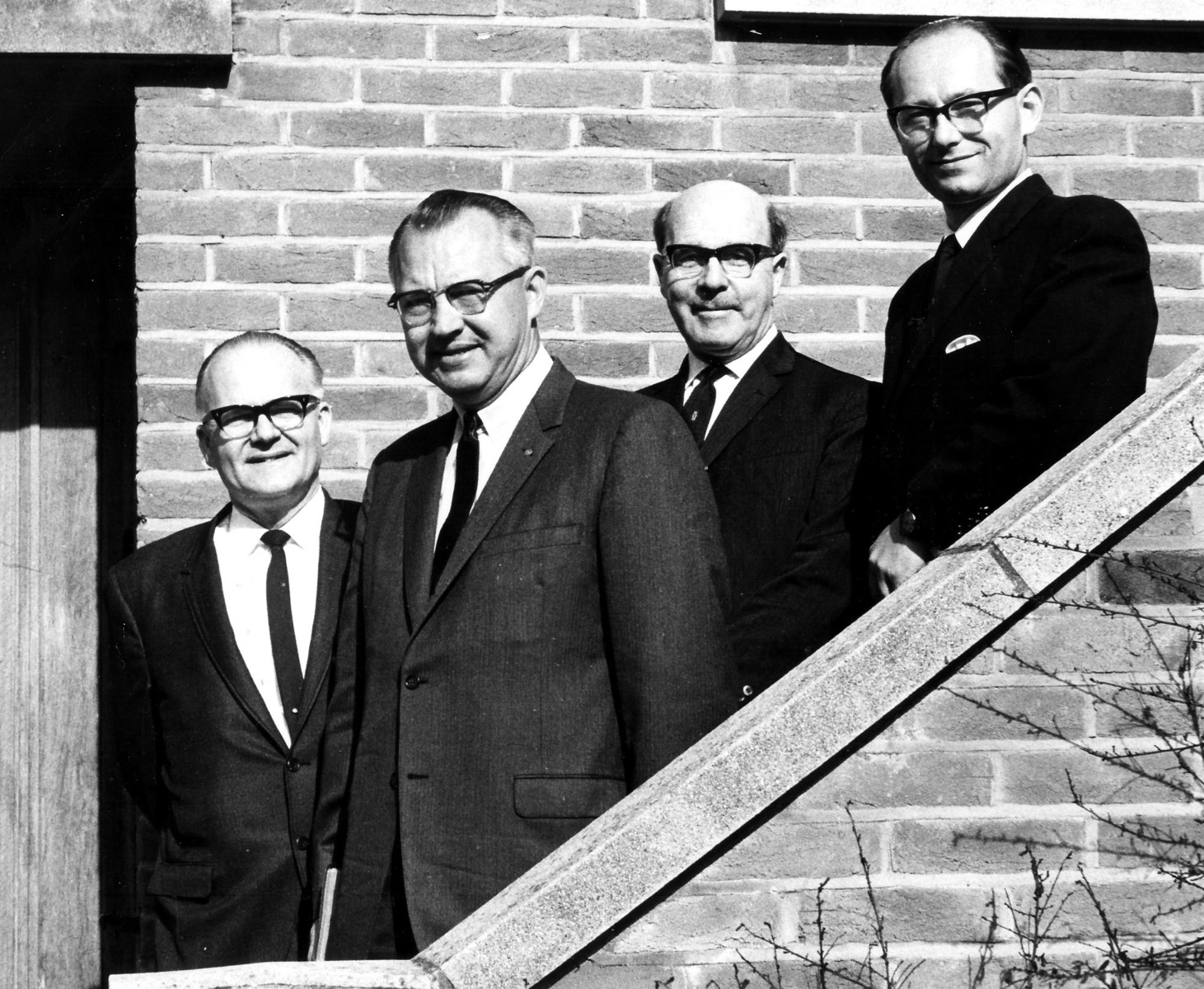 Seton, Bernard Eldred (Sparrow) (1913–2003)
Bernard Eldred Seton was a minister, educator, departmental director, union president, division executive secretary, associate secretary of the General Conference and an author.
Early Life
Bernard Seton was born in Birmingham, England, February 20, 1913.1 He joined the Seventh-day Adventist Church with his mother at age 11. He attended Stanborough College between 1929-1931 and graduated from Newbold Revel in 1932. Following his graduation, he spent two years as headmaster of a private school owned by Dr. Shone of Walthamstow, London.
Ministry
He began denominational work as a minister in 1934, in the North England Conference, but soon moved to the South England Conference, where he ministered until 1938. The same year he returned to the North England Conference as Missionary Volunteer Secretary until 1946. His first wife died in 1942. The next year he was ordained and married Marjorie Keough, daughter of Pastor George Keough. They had a son and a daughter, Gerald and Hilary.
In June 1946 he accepted a call to the Southern Africa Division to serve as Education and MV Secretaries. He took an intensive course in Portuguese in preparation for these assignments. In 1952 he served as preceptor at Heidelberg College, where he also taught Hebrew and Greek. In 1954 he received a B.A. from the University of South Africa. In 1956 he obtained an M.A. from the Seventh-day Adventist Theological Seminary in Michigan, America. During this time, he assisted in the editing of the Seventh-day Adventist Bible Commentary. In 1957 he became the editor of the Signs of the Times at the Sentinel Publishing Company of South Africa. In 1962 he received a Ph.D. from the University of Cape Town. The same year he accepted a call to serve as Sabbath School and Medical Secretaries of the Southern European Division, in Switzerland.
Seton moved "home" to the Northern European Division as division secretary in 1966. In 1967 he was voted as president of the British Union. His presidency of the British Union (1967-1970) was a challenge.2 He inherited a union plagued with difficulties and in grave financial situations. The church was carrying financial responsibilities the membership was unable to meet. Seton's solution was a plan to sell the Stanborough Park estate and relocate the institutions, some would be closed. The first step was to close the Stanborough Hydro in 1968. This action was very unpopular with the members of the executive committee, other influential members, and the local medical doctors.
He received a call to serve as an Associate Secretary of the General Conference in 1970. 3 His plan for relocation of the BUC was abandoned. Stanborough Park remains but is a smaller estate than in Seton's time. Seton retired while an Associate Secretary of the General Conference in 1978.
Later Years
Bernard Seton was a man of outstanding ability. He was a visionary, but perhaps before his time. He was a man of learning and culture, a true Christian. He enjoyed the English language, its prose and poetry, the latter he often quoted. He was artistic, deeply appreciative of music and a writer of books on music and theology.
Bernard Seton died September 11, 2003. He was buried beside his wife Marjorie, in Hindsville, North Carolina. Bernard Seton was a noble servant of God whose Christian life embellished his faith.
Sources
Porter, Dennis. "Death of Dr Seton: A controversial presidency." The British Advent Messenger, November 28, 2003.
British Union Conference Executive Committee Minutes 1967-1970, BUC Archive, Watford, England.
Notes
Porter, Dennis. "Death of Dr Seton: A controversial presidency," The British Advent Messenger, November 28, 2003, 7. This obituary provides the basis of the factual dates in this article.↩

British Union Conference Executive Committee Minutes, BUC Archive, Watford, England.

The minutes of March 23, 1968 and September 4, 1968 record operational concerns and the decision to relocate the following institutions: Stanborough Press, Granose Foods, Stanborough Church and Stanborough School, and to close the Stanborough Hydro.

The minutes of June 19, 1968 and October 30, 1968 record the vote by British Advent Missions to purchase from the National Association Employers Mutual a sports field and six acres with access from 35 Bucklands Lane. The minutes from December 17, 1969/326 record a meeting with the local council to agree the relocation plans.↩

Ibid., BUC Archive, Watford, England, July 16, 1970/192 decision to record the election of Seton as Associate Secretary of the General Conference.↩