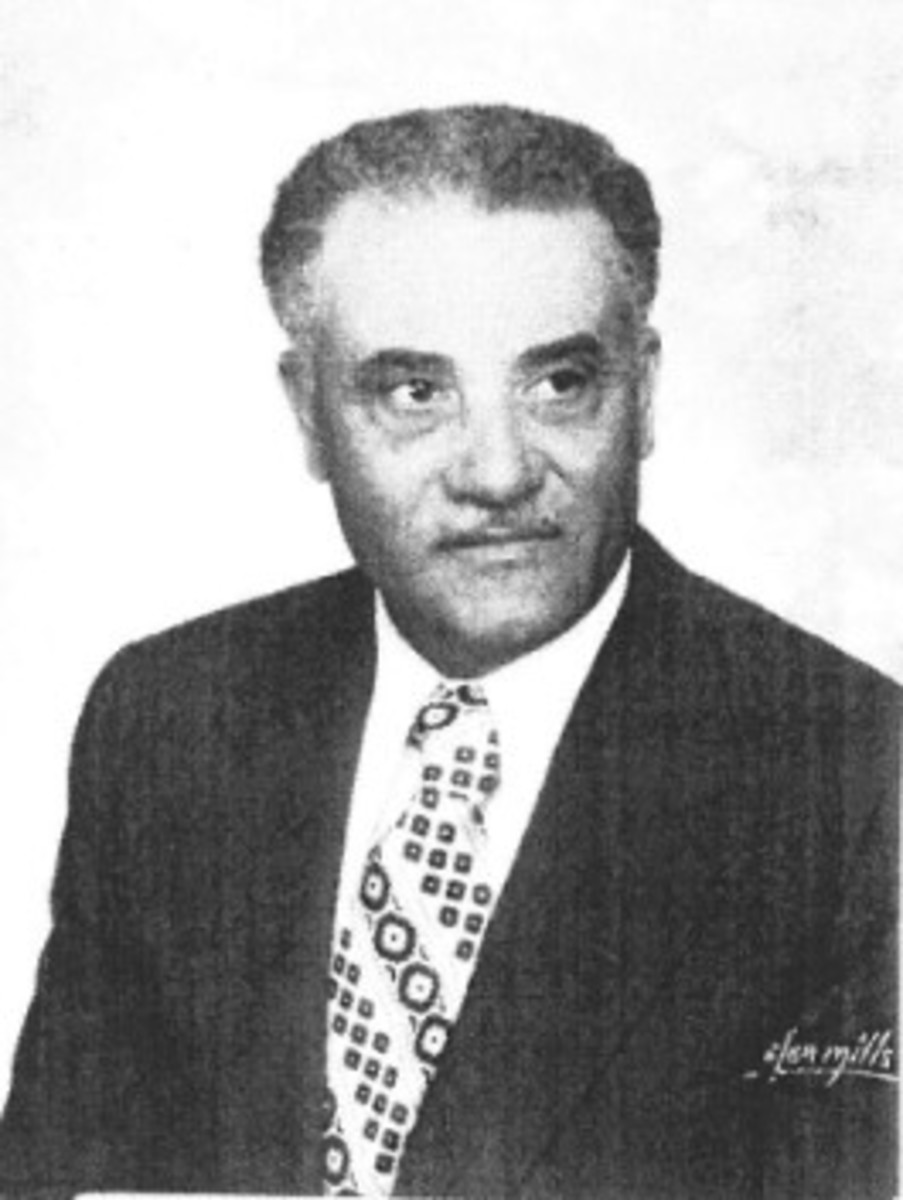 Jacobs, Lawrence, Sr. (1911–2011)
×
Samuel London, Ph.D., is a professor and chair of the Department of History and Political Science at Oakwood University, Huntsville, Alabama. He is the director of the Oakwood Office for the Encyclopedia of Seventh-day Adventists. London wrote the book Seventh-day Adventists and the Civil Rights Movement (University Press of Mississippi, 2010). Samuel and his wife Laura reside in Priceville, Alabama.
First Published: January 29, 2020
For 22 years Lawrence Jacobs, Sr., served as the manager of agriculture at Oakwood College (now a university).
Lawrence was born on September 11, 1911, to Lucien Jacobs (1885–1916) and Estella Moore (1887–1980) in Osceola, Arkansas. When his father died, Lawrence went to live with his maternal grandfather, John Thomas Moore (1843–1950). Moore purchased property adjoining that of Oakwood College in Huntsville, Alabama. Subsequently Lawrence attended Oakwood's academy, where he completed his elementary and secondary education. As a student employed in the campus farm and dairy, he developed a fondness for agriculture. Studying at Oakwood, he was introduced to Adventism. Eventually, in 1929, he became a baptized member of the Seventh-day Adventist Church.1
On February 17, 1935, Jacobs married Sadie Inez Conley (1914–2002) in Huntsville, Alabama.2 They had three children: Lawrence, Jr. (1936–1992), Harold, and Maxine. Following Sadie's death, Jacobs married Fannie Pearl (1914–2012) in 2003.3
In 1935 Lawrence and Sadie purchased sixty acres of land in Harvest, Alabama, and established a very profitable farming enterprise. Their success caught the attention of Oakwood's business manager, Adell Warren, who invited Jacobs to become the manager of the campus farm and dairy.4 Jacobs accepted and served in that capacity from 1954 to 1960.5 That year his son Lawrence Jacobs, Jr., took over management of the dairy. Meanwhile, Jacobs continued as the manager of the farm until his retirement in 1976.6 During his 22 years as manager of the farm and six years as manager of the dairy, both industries prospered. The farm produced an abundance of cotton, and a plethora of various types of fruit and vegetables. Under his leadership, the dairy supplied certified Grade A milk to the college campus, the greater Huntsville community, and the Meadow Gold Dairy Company.7 Furthermore, these industries employed vast numbers of Oakwood College students, thus providing them with the ability to pay for their education.
After retiring from Oakwood in 1976, Jacobs obtained an appointment as a member of the Farmer's Home Administration of the United States Department of Agriculture. In this position he assisted farmers in acquiring loans, work equipment, land, and housing.8 A staunch supporter of Christian education, Jacobs was a charter member of The Committee of 100 for Oakwood College, Inc., a select group of influential and resourceful patrons pledged to the continued support of the institution.9 In retirement he continued to serve in the local church as a deacon, community service worker, and Meals on Wheels distributor.10 On March 16, 1991, the Jacobses were honored as Family of the Year by the Home Economics Department at Alabama A&M University.11 At the 2007 Oakwood College Alumni Weekend festivities, the South Central Conference of Seventh-day Adventists awarded Jacobs a certificate of merit for his humanitarian efforts and service to the denomination.12 On June 29, 1997, and June 15, 2002, aspects of his life and work were featured in the Huntsville Times.13 Lawrence Jacobs, Sr., died on May 11, 2011, at the age of 99, in Huntsville, Alabama.
Jacobs will be remembered for his generosity in sharing his time, skills, knowledge, and financial resources with Oakwood students, his church family, the greater Huntsville community, and the nation. Perhaps the most recognizable landmark associated with the Oakwood University campus are the twin grain silos built in the 1920s. These structures are a part of the Lawrence Jacobs, Sr., Historic Silos Plaza and were dedicated in memory of his farming legacy on July 30, 2010.14 Furthermore, the establishment of Oakwood Farms in 2017, under the management of Artis Sidney, is a reaffirmation of Oakwood's agrarian legacy and heritage.
Sources
"Homecoming 2007: Lawrence Jacobs, Sr., South Central Conference Certificate of Merit." Oakwood University Archives.
"Lawrence C. Jacobs, Sr., obituary." Oakwood University church, May 22, 2011. Oakwood University Archives.
Madison County, Alabama. County Marriage Records, 1805–1967. Ancestry.com. Accessed May 8, 2019, http://ancestry.com.
"Oakwood College," Seventh-day Adventist Yearbook. Washington, D.C.: Review and Herald Publishing Association, 1955–1976.
Notes