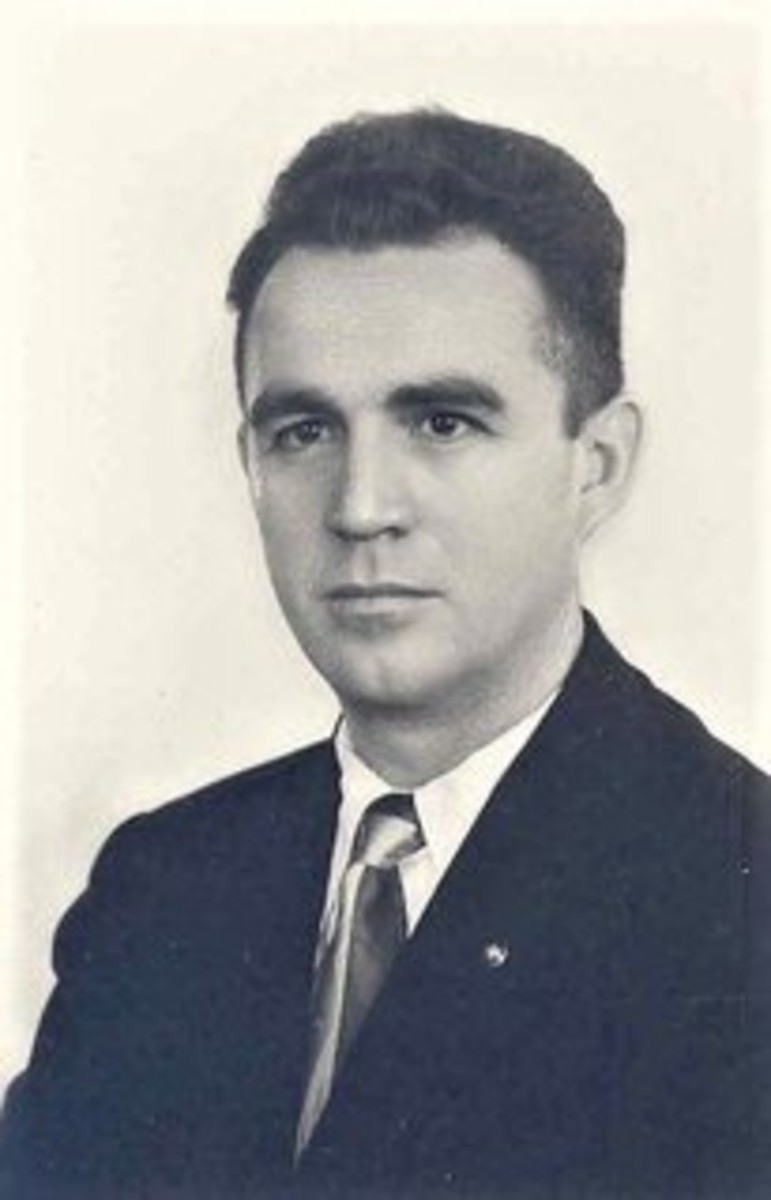 Siqueira, Francisco Nunes (1916–2004)
×
The Brazilian White Center – UNASP is a team of teachers and students at the Brazilian Ellen G. White Research Center – UNASP at the Brazilian Adventist University, Campus Engenheiro, Coelho, SP. The team was supervised by Drs. Adolfo Semo Suárez, Renato Stencel, and Carlos Flávio Teixeira. Bruno Sales Gomes Ferreira provided technical support. The following names are of team members: Adriane Ferrari Silva, Álan Gracioto Alexandre, Allen Jair Urcia Santa Cruz, Camila Chede Amaral Lucena, Camilla Rodrigues Seixas, Daniel Fernandes Teodoro, Danillo Alfredo Rios Junior, Danilo Fauster de Souza, Débora Arana Mayer, Elvis Eli Martins Filho, Felipe Cardoso do Nascimento, Fernanda Nascimento Oliveira, Gabriel Pilon Galvani, Giovana de Castro Vaz, Guilherme Cardoso Ricardo Martins, Gustavo Costa Vieira Novaes, Ingrid Sthéfane Santos Andrade, Isabela Pimenta Gravina, Ivo Ribeiro de Carvalho, Jhoseyr Davison Voos dos Santos, João Lucas Moraes Pereira, Kalline Meira Rocha Santos, Larissa Menegazzo Nunes, Letícia Miola Figueiredo, Luan Alves Cota Mól, Lucas Almeida dos Santos, Lucas Arteaga Aquino, Lucas Dias de Melo, Matheus Brabo Peres, Mayla Magaieski Graepp, Milena Guimarães Silva, Natália Padilha Corrêa, Rafaela Lima Gouvêa, Rogel Maio Nogueira Tavares Filho, Ryan Matheus do Ouro Medeiros, Samara Souza Santos, Sergio Henrique Micael Santos, Suelen Alves de Almeida, Talita Paim Veloso de Castro, Thais Cristina Benedetti, Thaís Caroline de Almeida Lima, Vanessa Stehling Belgd, Victor Alves Pereira, Vinicios Fernandes Alencar, Vinícius Pereira Nascimento, Vitória Regina Boita da Silva, William Edward Timm, Julio Cesar Ribeiro, Ellen Deó Bortolotte, Maria Júlia dos Santos Galvani, Giovana Souto Pereira, Victor Hugo Vaz Storch, and Dinely Luana Pereira.
First Published: January 29, 2020
Francisco Nunes Siqueira was a pastor, educator, and administrator from Brazil.
Early Life
Francisco Nunes Siqueira was born on February 6, 1916, in Mogi das Cruzes, São Paulo, Brazil.1 He was the son of Benedito Nunes de Siqueira and Rita Siqueira,2 who had five other children, Inocêncio, Dyone, João, José, and Luiz.3
He came from a poor family and learned from an early age to work for survival. His father died when he was six years old. As his father had been working in railway construction and had been responsible for earning the family's income, the household expenses now needed to be fully covered by Francisco and his brothers. They divided work among themselves, and Francisco and his brother, José, were responsible for providing breakfast for the family. Therefore, they sold candies in theaters and shined shoes, among other things.4
His family learned about the Adventist message in 1932 with the arrival of Pastor Jerônimo Granero Garcia, who conducted a series of evangelistic meetings in Mogi das Cruzes. Inocêncio, the oldest brother, attended the church's programs, accepted the biblical truth, and was baptized during the first Adventist baptism in that city.5 His brother's testimony stirred Francisco's interest, and, in 1933, he started to attend Pastor Germano Conrado's baptism class. Francisco was baptized by Pastor Ennis V. Moore on December 30, 1933.6
Education, Early Church Work, and Marriage
In 1934, Francisco Siqueira attended the canvasser's training program offered by the São Paulo Conference in Santo Amaro, São Paulo.7 After he finished the canvasser's program, he joined the publishing ministry and worked in the city of Jaú. This highlighted the beginning of his ministry for the Adventist Church.8 With a desire to become a pastor to preach the Gospel, he started to study theology in 1937 at the Brazil College (now UNASP-SP),9 and he canvassed during vacations. During 1937-1938, he sold Christian literature in Franca, São Paulo.10 During his 1938 summer vacation,11 he canvassed at Northeast Mission12 in Recife, Pernambuco,13 and in the summers of 1939-1940, he worked in the cities of João Pessoa and Campina Grande in Paraíba.14
Siqueira graduated in 1942,15 and, that same year, he was invited to teach at Butiá Adventist School in Turvo, Santa Catarina. There, he taught French, mathematics, geography, history, and typing.16 He married Eliza Krüger17 and had four children, Leia, Vânia, Gilberto, and Flávio. In 1944, while he was still in Butiá School, he was appointed to be the director of the education and youth departments of the Rio-Minas Mission, which comprised the state of Minas Gerais, the south side of Rio de Janeiro, and the Federal District,18 and worked there until 1949.19
Ordination and Service to the Church
Siqueira had the fervent desire to build self-sustaining schools to receive students that couldn't afford their own academic expenses. At these schools, students would work in farming to pay their fees through the products they would grow and sell. To be qualified to put this plan into action, he went to the United States of America (USA) to study Agronomy at Andrews University.20 He stayed in the USA until the end of 1951. When he returned to Brazil in 1952, he oversaw the departments of education, youth, health, and temperance of the South Brazil Union Conference.21 In 1953, he was ordained to pastoral ministry.22 In 1956, he participated in the organization of the First South-American Youth Adventist Convention23 in the district of Quitandinha in Petrópolis, Rio de Janeiro.24 That same year, he was the editor for the magazine, Escola Modelo (School Model), which promoted Adventist educational teaching resources.25 In 1957, he directed the education and youth departments of the South-Brazil Union Conference.26
In 1958, Siqueira accepted an invitation to be the dean at CAB (Brazil College), a position he held for a year.27 Wanting to progress academically, he enrolled in additional theological subjects.28 In 1959, while he was still studying, he was invited to be a professor in the theology program.29 During this time, he also participated in ministry activities, assisting in the institution's church between 1959-1961.30
At the end of 1961, Francisco Nunes Siqueira was appointed director of the youth department of the South American Division (SAD).31 He took over the position the following year, when he moved with his family to Montevidéu, capital of Uruguay, where the SAD headquarters was located.32 During his administration, he coordinated the organization of the Second Youth Convention of SAD33 in Curitiba, Paraná, in 1966.34 He was also responsible for organizing part of the program assigned to the South American youth in the First World Youth Convention in 1969 in the city of Zurique.35 He worked at SAD until 1970.36
Retirement and Contribution
Siqueira taught Bible classes at Paraná Adventist Academy from 1971-1973.37 After that, he was a district pastor for the Paraná Conference,38 which included Curitiba, Paraná.39 He served the church until his retirement in 1976.40 After retiring, he asked Gravadora Boa Musica to produce his artistic creation, Minha Herança (My Heritage), a collection of songs in which Siqueira sings and plays the trumpet with his children.41
Siqueira remained very active in preaching the gospel, and, in Cambuquira, Minas Gerais, he and his family dedicated time to construct churches. He died on August 18, 2004, at age 88.42 His contribution was significant to the Adventist Church in Brazil, especially in the areas of education and youth as director for these departments in the mission, union, and division administrative structures of the Seventh-day Adventist Church.
Sources
"Alô MV da União Sul e do Brasil!" Revista Adventista. January 1966. Accessed November 3, 2016. http://acervo.revistaadventista.com.br.
Belz, Cláudio Chagas. "Paraná é Notícia." Revista Adventista. February 1975. Accessed September 25, 2017. http://acervo.revistaadventista.com.br.
"Dados Importantes Sobre a Obra Adventista no Brasil." Revista Adventista. May 1966. Accessed June 13, 2016. http://acervo.revistaadventista.com.br.
"Igreja Adventista de São Paulo, SP. (UNASP-SP)." National Center of Adventist History. Accessed August 31, 2016. http://www.memoriaadventista.com.br/wikiasd/index.php?title=Igreja_Adventista_de_S%C3%A3o_Paulo,_SP_(UNASP-SP).
Parente, Alcides. "Colportagem como Movimento Profético." Revista Adventista. August 1939. Accessed August 31, 2016. http://acervo.revistaadventista.com.br.
Seventh-day Adventist Yearbook. Washington, D.C.: Review and Herald Publishing Association. Years 1944-1947, 1950, 1953, 1954, 1957, 1959-1962, 1972, 1974-1977. https://www.adventistyearbook.org/.
Siqueira, Francisco N. "Ecos do Primeiro Grande Congresso Mundial da Mocidade Adventista." Revista Adventista. December 1969. Accessed November 3, 2016. http://acervo.revistaadventista.com.br.
Siqueira, Francisco N. "Equívoco Providencial." Revista Adventista. November 1934. Accessed August 30, 2016. http://acervo.revistaadventista.com.br.
Siqueira, Francisco N. "O Drama da Bíblia Abandonada." Revista Adventista. May, 1955. Accessed August 30, 2016. http://acervo.revistaadventista.com.br.
Siqueira, José Nunes. De Engraxate a Pastor. Miami, FL: Author's edition.
"Trienais no Paraná," Revista Adventista. September 1976. Accessed September 25, 2017. http://acervo.revistaadventista.com.br.
Waldvogel, Luiz. "Encerramento do Ano Letivo no Colégio Adventista Brasileiro." Revista Adventista. January 1943. Accessed August 30, 2016. http://acervo.revistaadventista.com.br.
Notes