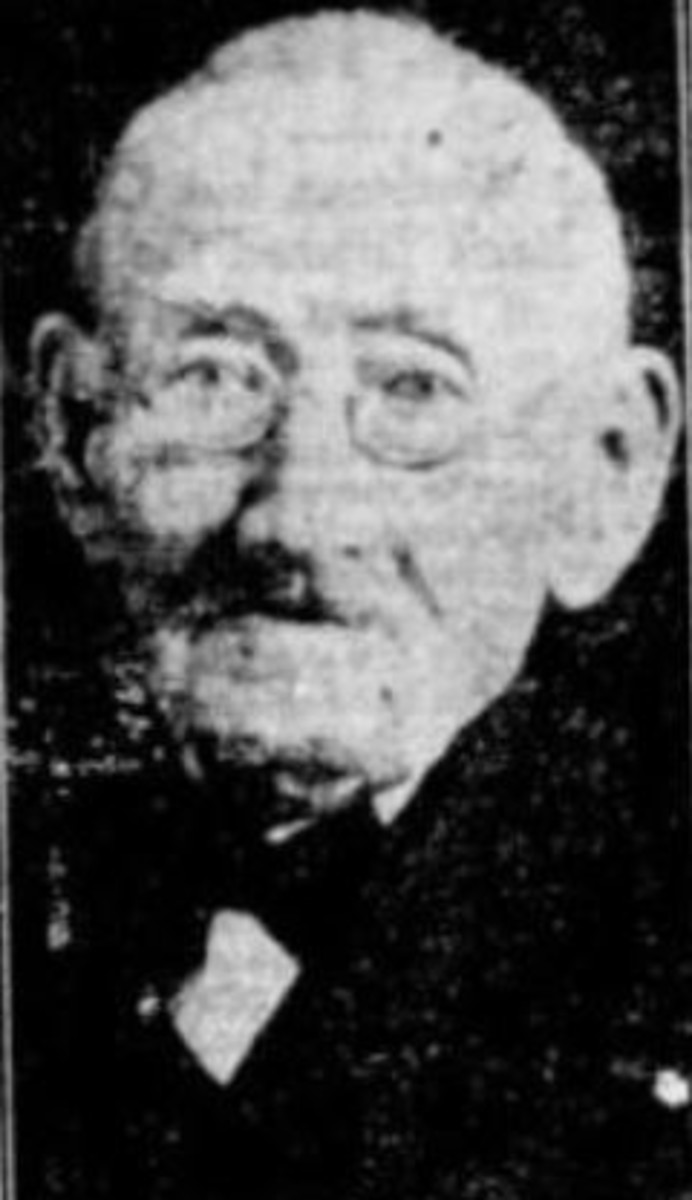 Owen, Dudley Asbury (1840–1931) and Sarah Ann (St. John) (1845–1895)
×
Milton Hook, Ed.D. (Andrews University, Berrien Springs, Michigan, the United States). Hook retired in 1997 as a minister in the Greater Sydney Conference, Australia. An Australian by birth Hook has served the Church as a teacher at the elementary, academy and college levels, a missionary in Papua New Guinea, and as a local church pastor. In retirement he is a conjoint senior lecturer at Avondale College of Higher Education. He has authored Flames Over Battle Creek, Avondale: Experiment on the Dora, Desmond Ford: Reformist Theologian, Gospel Revivalist, the Seventh-day Adventist Heritage Series, and many magazine articles. He is married to Noeleen and has two sons and three grandchildren.
First Published: December 19, 2021
Dudley and Sarah Owen, with two of their children, sailed on the Pitcairn in 1894 for mission service in the South Pacific, where the family's contribution included helping to establish sanitariums in Samoa and New Zealand.
Early Life
Chauncey and Merab (Kellogg) Owen farmed at Ida, Monroe County, in the extreme south-east of Michigan. Their eleven children included Dudley Asbury Owen who was born on March 8, 1840.1 Dudley himself turned to fruit growing at nearby Rutland and married Sarah St. John, a young lady from the same county. Rev. J.F. Boughton performed the ceremony on August 29, 1868.2
Dudley and Sarah's children were Mina (b. 1870), Bertie (b. 1871), Herbert Alvin (b. 1872), Nellie (born c. 1873), Lura (born c. 1874), Luse (b. 1875) and William Chauncey (b. 1879).3 When the family became Seventh-day Adventists their course changed dramatically. In the prime of life Dudley and Sarah made a prayerful pact that if their farm sold by January 1, 1884, they would donate $1,000 to the church, Sarah would care for the children and train them to be missionaries and Dudley would devote himself to canvassing. The farm sold before the due date and they moved to Battle Creek where the children received instruction at church schools.
For ten years Owen travelled and sold thousands of denominational books.4 They were comfortably settled when advice was circulated to disperse from Battle Creek in order to evangelize far and wide. Dudley and Sarah chose to sell their home and sail on the third voyage of the mission vessel Pitcairn. Their two youngest children, Luse and William, then in their late teens, accompanied them.5
In the South Seas
The Pitcairn sailed from San Francisco on June 17, 1894, reaching Pitcairn Island a month later. The vessel then proceeded westwards to Tahiti and Rurutu Island. Dr. Joseph Caldwell and his family together with the Owen family continued with the ship and disembarked at Rarotonga in the Cook Islands as pioneers.6
The plan was that Caldwell would do medical work, his wife would teach school and the Owen family would provide assistance with house visitation and literature distribution. After much searching Dudley secured an agreement for his family to stay in the governor's newly-built unoccupied stone residence and be paid an annual caretaker's fee. Rarely had a missionary been so fortunate to live in such a salubrious setting.7 In less than twelve months the ideal circumstances turned to sadness when Sarah Owen died on July 9, 1895. She was only fifty years of age. A funeral service was held in the London Missionary Society chapel and royal approval was given for her to be buried alongside the church among some very early missionaries. The Pitcairn, on its fourth voyage, called a month later. Owen's eldest child, Mina, and her husband, Dr. Frederick Braucht, were aboard, too late to see her mother.8
Establishing Sanitariums
After the death of his wife, Owen, along with Luse and William united their labors with Mina and Frederick Braucht. They all continued with the Pitcairn to Fiji where Braucht was unsuccessful in getting permission to practice medicine. They sailed back to Samoa and were granted the required papers. Owen donated money towards the establishment of a sanitarium in Apia and appealed to American farmers to do the same.9 So many responded that he had to ask them to cease.10 Merritt Kellogg arrived to build the sanitarium with Dudley's assistance and the finishing touches were made by Dudley himself in 1897.11
In July 1899 the Braucht and Owen families attended the Australasian Union Conference session at Cooranbong, New South Wales.12 During the course of the meetings Dudley pledged £20 towards the building of the Sydney Sanitarium.13 Braucht was persuaded his Samoan Sanitarium could be staffed by others while he pioneered a similar enterprise in Christchurch, New Zealand. Both families therefore transferred to New Zealand and Owen once again assisted the building program and the establishment of the gardens and an orchard in 1900. To promote the medical institution in the Christchurch community Owen used his canvassing skills to sell many subscriptions of Heralds of Health from door to door.14
Having established the Christchurch Sanitarium the Braucht and Owen families returned to the Samoan Sanitarium in 1901 and thence to America in 1903.15
Back in America
Owen moved from one location to another back in America, living with the Braucht family wherever Frederick was practicing medicine. Despite his advancing age he continued to distribute literature in the communities.16 When they were in Wichita, Kansas, daughter Lura lived with them while she practiced dentistry.17
On July 15, 1911, Dudley married widow Elvira Potter in Battle Creek and they returned to Wichita.18 Elvira passed away less than six years later,19 leaving him once again in the care of daughters Mina and Lura. Dudley Owen passed away on August 29, 1931 in Elkader, Iowa, aged ninety-one. He was laid to rest in the local Elkader Cemetery where his two daughters, Mina and Lura, would later be buried.20
Sources
Altman, M[artin] A. "Elvira (Potter) Owen." ARH, March 22, 1917.
Braucht, F[rederick] E. "Samoan Medical Mission." Union Conference Record, July 19, 1899.
"Dr. F. E. Braucht is spending some time…" Union Conference Record, July 1, 1901.
"Dudley A. Owen." FamilySearch.org, Intellectual Reserve, 2020. Retrieved from https://www.familysearch.org/ark:/61903/1:1:N3KZ-YCZ.
"Dudley A. Owen." FamilySearch.org, Intellectual Reserve, 2020. Retrieved from https://www.familysearch.org/ark:/61903/1:1:QG1B-N1LL.
"Dudley Asbury Owen." FamilySearch.org, Intellectual Reserve, 2020. Retrieved from https://www.familysearch.org/ark:/61903/1;1:M2ZX-46G.
"Dudley Asbury Owen." FamilySearch.org, Intellectual Reserve, 2020. Retrieved from https://www.familysearch.org/tree/pedigree/landscape/LCTR-5P4.
"Dudley Asbury Owen." Find A Grave Memorial.com, 2011. Retrieved from https://www.findagrave.com/memorial/79489368/dudley-asbury-owen.
Kneeland, B[enjamin] F. "Dudley Asbury Owen." ARH, October 15, 1931.
O[lsen], O[le] A. "Movements of the Pitcairn." ARH, October 22, 1895.
Owen, D[udley] A. "A Letter From the Islands." ARH, April 21, 1896.
Owen, D[udley] A. "Apia, Samoa." ARH, December 14, 1897.
Owen, D[udley] A. "Rarotonga." ARH, January 15, 1895.
Owen, D[udley] A. "Samoa." ARH, January 12, 1897.
"The Sydney Sanitarium Fund." Union Conference Record, July 31, 1899.
"Union Conference Proceedings." Union Conference Record, July 22, 1901.
"Visitors." Union Conference Record, July 10, 1899.
White, W[illiam] C. "Movements of the Pitcairn." Bible Echo, December 3, 1894.
Notes