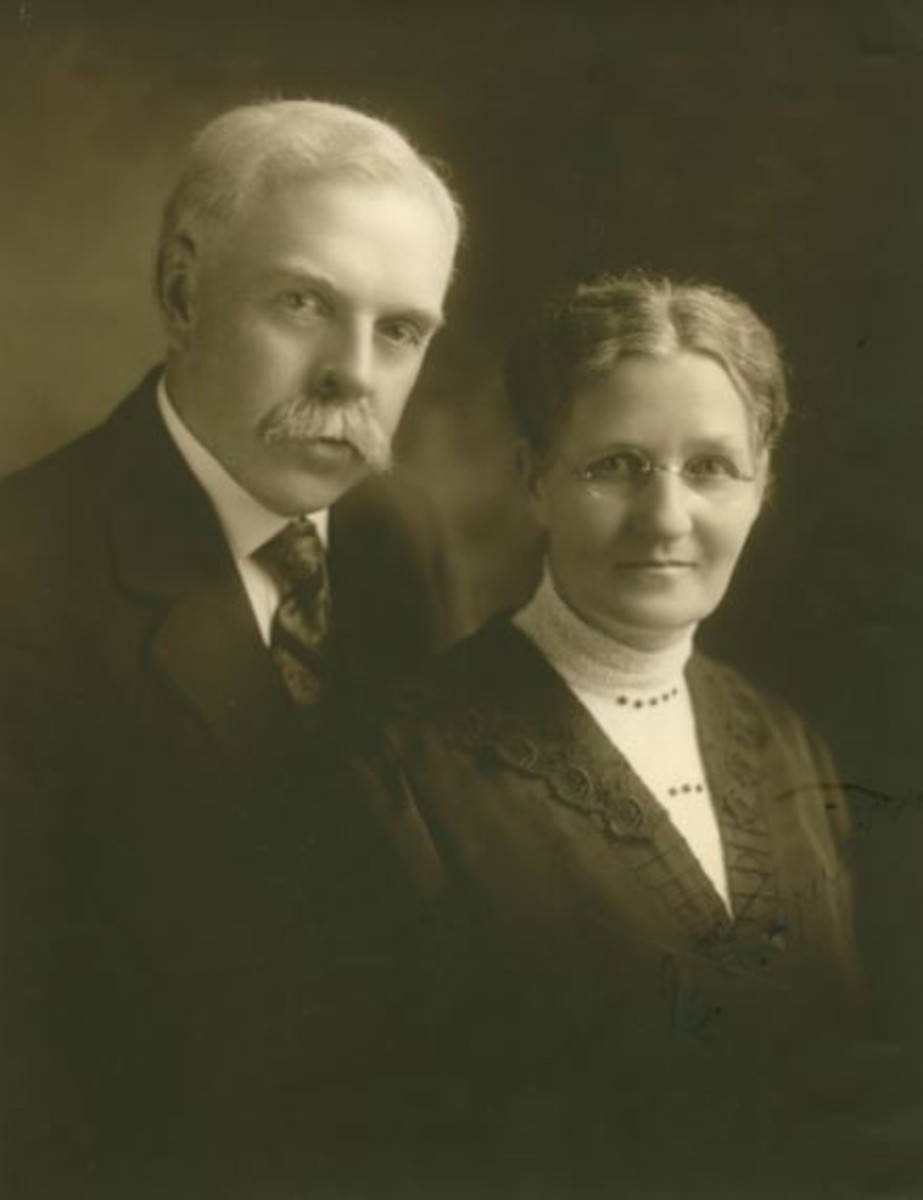 Irwin, Charles Walter (1868–1934)
×
Milton Hook, Ed.D. (Andrews University, Berrien Springs, Michigan, the United States). Hook retired in 1997 as a minister in the Greater Sydney Conference, Australia. An Australian by birth Hook has served the Church as a teacher at the elementary, academy and college levels, a missionary in Papua New Guinea, and as a local church pastor. In retirement he is a conjoint senior lecturer at Avondale College of Higher Education. He has authored Flames Over Battle Creek, Avondale: Experiment on the Dora, Desmond Ford: Reformist Theologian, Gospel Revivalist, the Seventh-day Adventist Heritage Series, and many magazine articles. He is married to Noeleen and has two sons and three grandchildren.
First Published: January 10, 2022
Charles W. Irwin was a professor and educational administrator who gave leadership to the early development of three schools that would become major Adventist institutions of higher learning: the Southern Industrial School (later Southern Adventist University), the Avondale School for Christian Workers (later Avondale University College), and Pacific Union College.
Education, Marriage, and Early Career
Charles Walter Irwin was born at Mount Vernon, Ohio, on November 4, 1868, to George Alexander Irwin and his wife, Hannah Antoinette (Johnson). A younger sister, May (b. 1874), did not survive childhood. The family lived at Morris Township just north of Mount Vernon.1
Charles attended local public schools, graduating from high school in June 1887 with a major in Latin. His parents were Congregationalists before joining the Methodists. They made a further major shift when they joined the Seventh-day Adventist church in 1885. Charles was baptized into the faith at the same time. He attended Battle Creek College and graduated from the classical course in June 1891.2 His father was elected as General Conference president in 1897.3
For seven years Charles Irwin taught Latin and New Testament Greek at Union College in Nebraska, October 1891 through June 1898. At the conclusion of that period, he completed a master of arts degree at the University of Nebraska. On August 14, 1895, Charles married Minnie Velara Hennig at Golden Springs, Nebraska, with Eugene Farnsworth the officiating minister.
Following their term at Union College they transferred to Southern Industrial School, Graysville, Tennessee, where Irwin served as principal until May 1901.4 He initiated a course for teacher trainees and he also began one for commercial students.5 Minnie Irwin assisted in the teaching department and as preceptress or matron at times.6 The school's total number of graduates from all courses combined for the year 1900 was reported to be in excess of one hundred.7
Avondale
In mid-1901 the Irwins moved to Australia, having been called to the Avondale School for Christian Workers (ASCW) at Cooranbong, New South Wales. It was a similar institution to Southern Industrial School. Charles' father, George A. Irwin, was president of the Australasian Union Conference and chair of the school board at the time. Charles began teaching Greek and history at the beginning of the school year, January 1902.8 Minnie began teaching sewing in 1903.9
During seven years as principal, 1902 through 1908, Irwin strengthened the academic program offered by the ASCW. He extended the teachers' course to a two-year period of study with the inclusion of algebra, bookkeeping, general history and extra natural science units.10 In his final year he arranged for the business course to be increased to two years.11 He encouraged the arts by persuading a teacher to conduct private lessons in drawing and oil painting.12 He developed practical lines such as carpentry, blacksmithing, plumbing and tin smithing.13 Together with the domestic sciences these practical units were incorporated into all programs of study. Students were allowed to exercise their personal preference in harmony with their career choices.14 These subjects proved to be invaluable for those who eventually served as overseas missionaries in isolated places where they were obliged to rely on their own resources.
Under Irwin's leadership at ASCW an additional dormitory was erected for the young women boarding students. It was an attractive building with a mansard roof allowing three storeys. It was dedicated as Preston Hall in 1906.15 A spacious print shop was also built on campus, granting some students experience in the trade.16 The isolation of the campus prevented the installation of the public telephone and electricity services but Irwin organized the establishment of some internal services.17
Pacific Union College
Early in 1909 the Irwins returned to America to prepare for their new appointment, pioneering what became known as Pacific Union College (PUC), formerly Healdsburg College, at St. Helena, California. For $60,000 church officials had purchased a property of over seventeen hundred acres formerly known as the Angwin Health Resort. With very little refurbishing needed the enterprise was ready for opening on September 29, 1909. A former bowling alley was converted into classrooms. A dance hall was easily adapted for use as a chapel. In total there were ten buildings already furnished and ready for use. Additional facilities included a swimming pool, an acetylene gas plant for lighting, stock and stables, wagons, buggies, acres of alfalfa and fruit trees together with forests of pine, fir, and huge redwood trees.18 Circumstances were ideal for Irwin and his faculty to operate the college according to the work-study ethic that underpinned the schools he had previously managed.
In addition to his leadership role at PUC, Irwin taught Latin and New Testament Greek classes. Minnie tutored the bookkeeping students.19 A decade after opening, Irwin reviewed progress. He reported that seventy individuals had earned the bachelor of arts degree and twenty-seven missionaries had sailed for overseas appointments. A 1919 photo of the students and staff showed an enrollment of over two hundred. They were training as ministerial candidates, Bible workers, school teachers, pre-medical entrants and future employees in church commercial offices.20
General Conference Department of Education
In 1921 Irwin was appointed as associate secretary in the General Conference Education Department, working alongside Warren E. Howell.21 Minnie served in the offices of the Fireside Correspondence School until shortly before she was struck down with pneumonia. She passed away in the Washington Sanitarium on February 16, 1927, and was laid to rest with Irwin's parents in the Rock Creek Cemetery, Washington, D. C.22
Charles toiled on alone for a short time until he married widowed Minnie Belle (Ostrander) Edwards in 1930. She was an accomplished musician and had taught music at Battle Creek College in earlier years. In the same year that they were married Irwin was elected to be the General Conference Education secretary. In the course of his duties he undertook a tour of the denomination's educational institutions in Europe, accompanied by his wife.23
Charles Irwin had scarcely experienced a day of illness during his forty-one years of service but towards the end of 1932 he began to suffer with high blood pressure and was forced to cut short his work. He passed away peacefully on July 31, 1934, and was laid to rest with his parents and first wife in Rock Creek Cemetery.24
Sources
Annual Announcement for the Avondale School for Christian Workers. Cooranbong: New South Wales: Avondale Press, 1902-1908.
Brunson, John A. "Tennessee." ARH, May 1, 1900.
Chapman, E. C. and L. A. Hoopes. "The Avondale School Press and Dedicatory Service." Union Conference Record, May 13, 1907.
Charles Walter Irwin Biographical Information Blank. Secretariat Missionary Files, RG 21, Record 11492. General Conference Office of Seventh-day Adventists Archives, Silver Spring, Maryland.
"Charles Walter Irwin." FamilySearch. Accessed March 12, 2021. https://www.familysearch.org/tree/pedigree/landscape/LZV2-ZKM.
Fulton, J. E. "God's Blessing on the School." Union Conference Record, April 15, 1904.
Haskell, S. N. "The New California College." ARH, October 21, 1909.
Howell, W. E. "Prof. C. W. Irwin." ARH, September 6, 1934.
Irwin, C. W. "Commercial Course of the Southern Industrial School." ARH, October 18, 1898.
Irwin, C. W. "Pacific Union College." ARH, July 10, 1919.
Irwin, C. W. "Teacher's Course of the Southern Industrial School." ARH, August 30, 1898.
I[rwin], C. W. "The Educational Work." Union Conference Record, September 7, 1908.
Kress, D. H. "Minnie Velara (Hennig) Irwin obituary." ARH, March 17, 1927.
"Minnie Belle (Ostrander) Irwin obituary." ARH, November 2, 1944.
Schowe, C. H. "Dedicatory Service." Union Conference Record, October 1, 1906.
Valentine, Gilbert M. "Irwin, George A. (1844–1913)." Encyclopedia of Seventh-day Adventists. Accessed June 22, 2021. https://encyclopedia.adventist.org/article?id=H9JX.
Notes