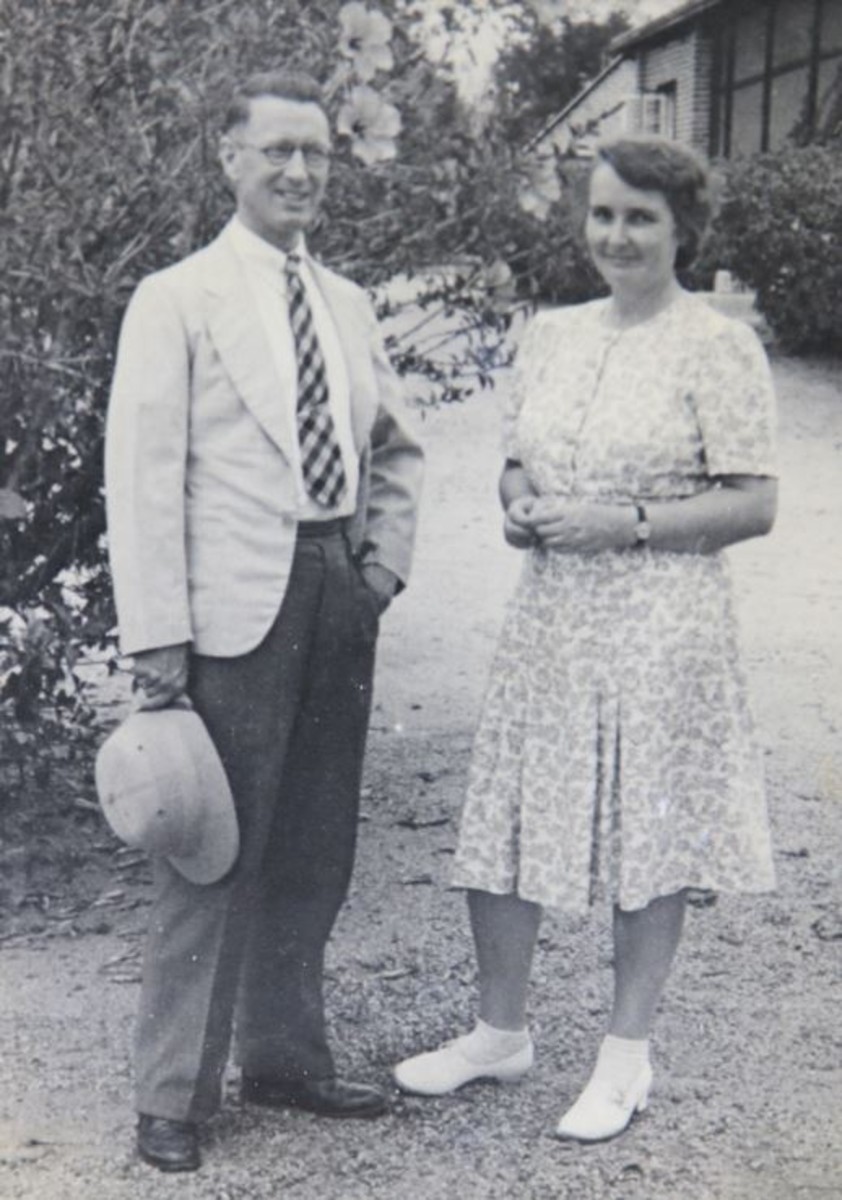 Bannister, Clifford Thomas (1902–1982)
×
Godfrey K. Sang is a historical researcher and writer with an interest in Adventist history. He holds a B.A. in History from the University of Eastern Africa Baraton and a number of qualifications from other universities. He is a published author. He is the co-author of the book On the Wings of a Sparrow: How the Seventh-day Adventist Church Came to Western Kenya. 
First Published: January 30, 2022
Clifford Thomas Bannister was a missionary to East, Central, and Southern Africa, and a church administrator and minister.
Clifford Thomas Bannister was born in 1902 in Bristol, England, to Adventist parents.1 In 1924 he became an accountant at Granose Foods at Stanborough Park. In 1929 he married Gladys Brett. In 1939 he received a call to serve as a missionary. In January 1940 the Bannisters sailed for Kenya. On the same boat were veteran missionaries F. H. Thomas and his wife, together with Norwegian missionary G. Gudmundsen, heading to Uganda. Bannister arrived in Nairobi to take over as the secretary-treasurer of the Kenya Union Mission, replacing Ms. Grace Clarke.2 The superintendent of the mission was Pastor Spencer G. Maxwell. The Kenya Union Mission at this time had over 5,516 members,3 fast closing in on the British Union Conference, which at that time had 5,921 members.4 The work in East Africa had grown much faster than anticipated. Bannister remained in Nairobi until 1943, when he moved to Kisumu following the consolidation of the Kenya Union, Uganda, and Tanganyika fields to form the East Africa Union Mission.5 The ongoing war had seen East African territories transferred from the Northern European Division to the Southern Africa Division. The new East Africa Union was now based in Kisumu, with Pastor Hubert M. Sparrow from South Africa coming in as the new superintendent.6 Meanwhile Pastor Maxwell moved to head the South-East Africa Union in Blantyre, Nyasaland (now Malawi).
In 1950, H. M. Sparrow retired and returned to South Africa. In his place came W. Duncan Eva. Bannister remained as the secretary-treasurer. By this time the East Africa Union had moved from Kisumu back to Nairobi.7 By this time the union had over 40,245 adherents, a remarkable rise in numbers from the time Bannister took over. Eva remained in Nairobi only briefly, giving way to E. D. Hanson, formerly the president of the South African Union Conference.8 In 1954 Bannister left Kenya for Nyasaland, where he was appointed the secretary-treasurer and auditor of the Southeast African Union Mission.9 In June 1955 he was ordained to the ministry while at Bulawayo. His ordination was conducted by Pastors R. H. Pierson, his former boss W. Duncan Eva, and G. D. Harcombe.10
Bannister remained in Blantyre only briefly, moving on to South Africa where he took up a position as assistant treasurer in the Southern Africa Division.11 The division offices at that time were at Claremont, Cape Town, South Africa, but moved in April 1957 to Salisbury, Southern Rhodesia (now Harare, Zimbabwe).12 In 1961 Bannister was appointed to the Cape Conference as secretary-treasurer under President D.M. Baird.13 He served in the Cape for two years, leaving in 1963 for the Zambezi Union in Bulawayo as secretary-treasurer under president F.G. Reid.14 In 1966 he briefly became the headmaster of Hanke Adventist Secondary School at Shurugwi in Southern Rhodesia (now Zimbabwe).15 Rhodesia would be their last place of service in Africa.
In 1967 the Bannisters retired from missionary work in Africa, completing nearly 30 years in the mission field. They returned to England and in 1969 settled at Grantham, Lincolnshire, 110 miles north of London.16 There, he continued to serve as an elder, Sabbath School teacher, and church school treasurer. He died July 8, 1982 while on holiday in Broomhill.17 He was 80.
Sources
Vine, A.C. "Obituaries: Pastor Clifford Thomas Bannister." British Advent Messenger, September 3, 1982.
Robison, J. I. "Our Missionaries Carry On." The Advent Survey, June 1, 1940.
Sparrow, H.M. "East Africa Union Mission." Southern Africa Division Outlook, September 1, 1943.
Seventh-day Adventist Yearbook. Washington, D.C.: Review and Herald Publishing Association, various years.
Watts, R.S. "Removal of Division Headquarters to Salisbury." Southern Africa Division Outlook, March 15, 1957.
"From Hither and Yon." Southern Africa Division Outlook, February 15, 1961.
Seventh-day Adventist Encyclopedia. Second revised edition. Hagerstown, MD: Review and Herald Publishing Association, 1996.
Notes