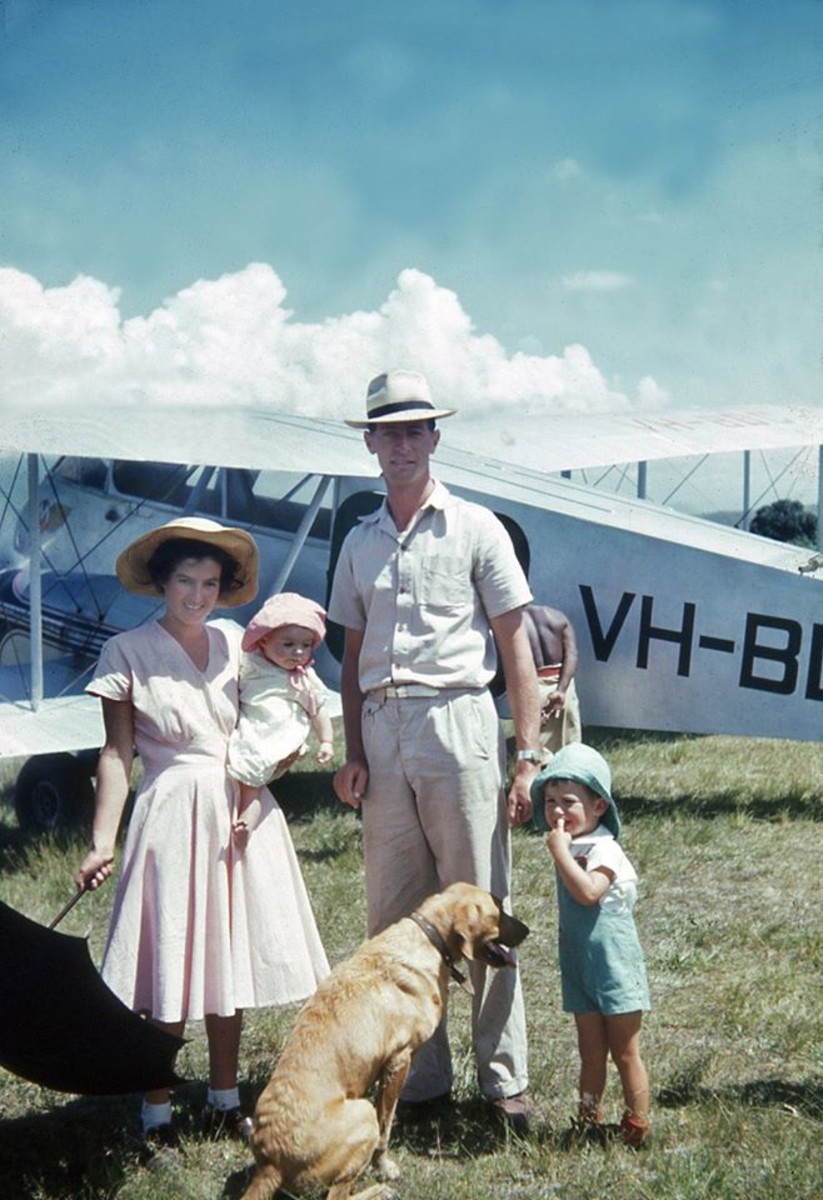 Gilmore, Laurence Annison (1921–2003)
×
Gilbert M. Valentine, Ph.D. has served internationally in teaching and senior administrative roles in Adventist higher education in Europe, Asia, the South Pacific and North America. He has written extensively in Adventist studies and has authored several books, including biographies of W. W. Prescott (2005) and J. N. Andrews (2019). The Prophet and the Presidents (2011) explored the political influence of Ellen White. He has also written for the Ellen G. White Encyclopedia (2013).
First Published: January 29, 2020
New Zealand born Laurence (Laurie) A. Gilmore served the Seventh-day Adventist church in the South Pacific for thirty-five years as missionary, pastor-evangelist, and conference and institutional communication director. For almost five years during World War II, he served as a medical orderly in the armed forces in Papua New Guinea. He was known for his cheerful, entrepreneurial pastoral leadership and his skills in communications and public relations.
Family Background and Education (1921-1940)
Laurence A. Gilmore was born in Christchurch, New Zealand, on January 19, 1921, with his twin sister Marjorie, to Thomas Edward Andrew and Jessie Elizabeth (Meyer) Gilmore (1895-unknown; 1890-1976) both of British descent.1 Laurence Gilmore's birth mother, had been born in Dunedin and had lost her own mother, also named Jessie Elizabeth, when she was just one year old.2 Gilmore's middle name, "Annison," was the maiden name of this English-born grandmother. Gilmore identified as a British national through his grandparents.3 Little is known of his father whom he apparently never met. His parents' marriage did not last.
Very early in life Gilmore and his sister Marjorie were taken into the care of Seventh-day Adventists, Thomas and Eleanor Aymes, who in their late 40s became the twins' foster parents.4 Thomas and Eleanor Aymes were connected to one of the earliest Adventist families in South New Zealand who had responded to the preaching of E. W. Farnsworth in 1896.5 The couple had established themselves comfortably as small-holding farmers who owned properties first in Riccarton and then in Halswell on the outskirts of Christchurch.6 Gilmore grew up learning the practicalities of farm life, attending the Papanui Adventist church, and participating in local church youth activities and camp meetings. He was baptized in 1935 at the age of fourteen.
The twins undertook their elementary schooling at the Adventist school in Papanui and were halfway through their secondary grades in 1936 when recently baptized Gordon McDowell, with his secondary teaching degree from Otago University, was assigned to the school as principal. McDowell, as an accomplished sportsman who emphasized academic excellence inspired Gilmore and, in 1938, he succeeded in passing the difficult New Zealand University Entrance examination. (The examination intentionally failed fifty per cent of candidates.) In 1939, Gilmore attended the Australasian Missionary College in Cooranbong, Australia, graduating from the two-year business certificate course in November 1940.
Early Career, Military and Missionary Service (1941-1953)
Following graduation at the age of nineteen, Gilmore took a clerical position with the Sanitarium Health Food Company in Melbourne. In December of 1941, after the Japanese bombing of Pearl Harbor, he was conscripted for military service and requested posting to the Australian Army Medical Service in order to maintain non-combatant status. After a six-month intensive training course as a paramedic with specialization in field casualties, advanced surgical bases, and large army hospital work, he was assigned to active service in Papua New Guinea. Arriving in June 1942, he first encountered military hostilities during the Kokoda Track battle, where he served in the Eighth Casualty Clearing station. He was then assigned to the military hospital in Port Moresby.7
In 1943, seeking to be more involved in direct contact with the local indigenous population rather than in support of direct military fighting duty, Gilmore undertook further advanced training in tropical medicine and was assigned to a corps in the Australian New Guinea Administrative Unit (ANGAU) where he became involved in more community work. (Under ANGAU, the entire region of Papua New Guinea and its islands had been placed under Australian military rule.) He was subsequently assigned to supervise large wards in field hospitals serving Papuans and New Guineans attached to the Australian army. As the war progressed, he was placed in charge of a field hospital in the Central Highlands, which required regular patrols through the great Waghi River valley. Then came a posting to the supervision of a field hospital in Bougainville. Given the shortage of personnel, he found himself at times undertaking dental extractions, post-mortems, and a variety of other minor surgeries.8 The engagement with local people gave him great satisfaction and enjoyment.9
Discharged from the army in mid-1946 after the end of hostilities, Gilmore returned to North New Zealand where on September 3, in the Remuera church in Auckland, he married June Chermside whose mother had become an Adventist in 1937 under the ministry of N. C. Burns.10 June Chermside had been baptized sometime later. For the next fifteen months, the newlyweds engaged in pastoral evangelistic work in Auckland while they prepared to return to Papua New Guinea for medical missionary work. Their first child, Ross Warwick, was born at Wahroonga en route to the mission field.
Assigned to the remote south of Chimbu province in the rugged interior of Papua New Guinea, Gilmore pioneered the establishment of mission stations, first at Omkolai and then at Yari, on the slopes of Mt. Wilhelm, a five-day bush-trail walk from Bena Bena, the nearest airstrip. Leading a small group of coastal national teachers and a pastor from the Solomon Islands, Gilmore and his team built their own thatched homes from local materials and then he returned to Bena Bena to bring his wife and six-month old child.11 South Chimbu was a densely populated area speaking many dialects with very few even able to use Pidgin English. His medical officer experience and his wife's nursing expertise proved invaluable in winning the confidence and respect of the highlander tribespeople. For six years, Gilmore worked in this remote highland location establishing a strong Adventist presence in what soon would become the Northeast Papua New Guinea Mission headquartered at Madang.12 During this time two more children were born to the family, Yvonne and Ngaire.
Pastoral Work (1953-1968)
Requesting a permanent return from PNG in September 1953, Gilmore was called to North New Zealand where for a few months he took up employment with the Sanitarium Health Food Company until a ministerial position became available. In June of 1954, he began evangelistic work in Auckland, associating with the large city campaign conducted in the Regent Theater by A. G. Ratcliffe.13 At this time a fourth child, Lawrence Clive was born. In 1955, Gilmore pastored the Te Kuiti church leading out in the construction of a new church building and then, in 1956, he joined John Coltheart's evangelistic team, running a year-long mission campaign in Hamilton.14 Pastoral assignments followed in Wellington, Hawera, Stratford, Auckland, and other locations. Gilmore was ordained at the end of 1959.15 In 1961, the division executive committee requested that he return to Papua New Guinea as director of the Wabag district, but family health concerns apparently prevented him from taking up the appointment.16 In 1964, he transferred to the South New Zealand Conference for pastoral-evangelism work caring for churches in Christchurch and Dunedin.
In previous pastorates, such as Te Kuiti and Hawera, Gilmore with his practical know-how and entrepreneurial spirit had led his congregations in undertaking substantial church building projects. His most remarkable church development project, however, occurred in Dunedin in 1967 when he led his congregation in negotiating the purchase of a land-mark, fifty-year old Congregational Church building and ancillary halls just 100 yards from the very center of the city. Distinguished by its Gothic style stained glass windows and an impressive pipe organ, the church building had become surplus to the requirements of the Congregationalists when they merged with the Presbyterians. Gilmore and his Dunedin Adventist members were able to purchase the building at a greatly reduced cost.17 As president of the parent-teacher association at his alma mater, he also undertook the promotion of major improvement project developments at the Papanui School.18
Communications, Public Relations and Pastoring (1968-1981)
Recognizing the entrepreneurial pastor's writing skills and enthusiasm for public relations and development, the Sydney Sanitarium and Hospital, in July 1968, called Gilmore to the newly created position of fundraising officer and public relations director. The sanitarium had embarked on a multimillion-dollar expansion and rebuilding program to enable it to better compete in a changing market and comply with accreditation requirements of the state government.19 During the next two-and-a-half years, until the building project was completed, Gilmore effectively liaised with the community. He resurrected the defunct "Carols by Candlelight" program that had previously been hosted by the sanitarium and turned it into a major annual community event that attracted thousands to the sanitarium's front lawns.20 He also regularly scheduled the "Five Day Plan" to stop smoking and launched the news publication San News.
Upon the completion of the hospital expansion project, Gilmore returned for a short time to pastoral work in the Greater Sydney Conference, but in 1972 was called into departmental work in the conference to care for communications and give oversight to the expanding radio-television ministry. He held this role for three years.
Gilmore spent the last five years of his ministry caring for the local Adventist church on Norfolk Island, one of Australia's most isolated communities, 1,600 kilometers northeast of Sydney. His mission experience had prepared him for the appointment and he related well to the families with their historic links to the story of the Mutiny on the Bounty and Pitcairn Island. His location and its history provided him with the subject matter for numerous articles as he continued to promote the mission of the church.21
Retirement (1981-2003)
Upon retirement in early-1981, Gilmore settled in the beachside community of Soldiers Point, New South Wales, near Avondale, but continued to be actively involved in church life. For several years, on an honorary basis, he cared for the communications department in the North New South Wales Conference. He later moved to the Adventist retirement village at Cooranbong where he was appreciated for his annual organizing of impressive ANZAC Day services for returned Adventist service personnel and for his role as one of the assistant editors for the Journal of Pacific Adventist History. Gilmore died on February 9, 2003, and after funeral services in the Avondale Memorial Church was interred in the Avondale Cemetery.22
Contribution
Laurence Gilmore was remembered with affection and respect for the significant contributions he made to the early development of Adventist mission in south Chimbu Province of Papua New Guinea. His warm personable manner, energetic commitment to evangelism, and development of churches in New Zealand resulted in many new church members introduced to Adventism and in the construction of a number of representative church buildings. His skills in communication and public relations helped build many bridges of understanding between the Adventist Church and the community.
Sources
Barnard, L. H. "Cleanse the Lepers." Journal of Pacific Adventist History 3, No. 1 (June 2003): 15-18.
Barnard, L. H. and Allen Lindsay. "Laurence Annison Gilmore obituary." Australasian Record, March 22, 2003.
"Biographical Information Blank: Laurence Annison Gilmore." Personnel Files. South Pacific Division of Seventh-day Adventists, Wahroonga, New South Wales.
"Brevities." Australasian Record, February 27, 1961.
"Brevities." Australasian Record, January 25, 1960.
"Brevities." Australasian Record, June 5, 1961.
"Church Dedicated." Australasian Record, February 6, 1956.
"Secretary's Report: Annual Meeting of the Australasian Division Committee," Australasian Record, February 3, 1969, 12.
Dawson, A. W. "Observations in New Guinea." Australasian Record, October 25, 1948.
Gilmore, L. A. "Dead Men Do Tell Tales." Australasian Record, June 4, 1956.
Gilmore, L. A. "Pitcairn Island Nurse." Australasian Record, October 19, 1981.
Gilmore, L. A. "Providing for a Permanent Adventist Presence in Densely Populated Tribal Areas." Journal of Pacific Adventist History 2, no. 1 (June 2009): 15-22.
Gilmore, Laurence. "A New Day for Adventism in N.Z." Australasian Record, November 6, 1967.
Gilmore, Laurence. "Auckland Mission Appeals to the Five Senses." Australasian Record, January 1, 1955.
Gilmore, Laurence. "Papanui's Great Asset." Australasian Record, June 26, 1967.
"Life Sketch of Laurence Gilmore." Journal of Pacific Adventist History 3, no. 1 (June 2003): 15.
London, England, Church of England Births and Baptisms, 1813-1917. Ancestry.com, Accessed August 28, 2019, https://ancestry.com.
New Zealand Marriage Index, 1840-1937. Ancestry.com, Accessed August 28, 2019, https://ancestry.com
New Zealand Birth Index. Ancestry.com, accessed August 28, 2019, https://ancestry.com.
New Zealand Cemetery Records, 1800-2007. Ancestry.com, accessed August 28, 2019, https://ancestry.com.
New Zealand Electoral Rolls: 1853-1981. Ancestry.com, accessed August 28, 2019, https://ancestry.com.
Piper, H. E. "Maria Aymes obituary." Australasian Record, August 26, 1929.
Seventh-day Adventist Yearbook. Washington DC: Review and Herald Publishing Association, 1949-1953.
Stokes, F. L. "Hugh Chermside obituary." Australasian Record, October 26, 1964.
Stokes, F. L. "Isabella Chermside obituary." Australasian Record, August 19, 1963.
Stotesbury, V. W. "Eleanor Aymes obituary." Australasian Record, March 13, 1961.
Townend, W. A. "Amyes of New Zealand." Australasian Record, June 6, 1955.
Uttley, S. M. "Gilmore-Chermside." Australasian Record, October 14, 1946.
"With Our Boys in the Forces." Australasian Record, August 30, 1943.
Notes