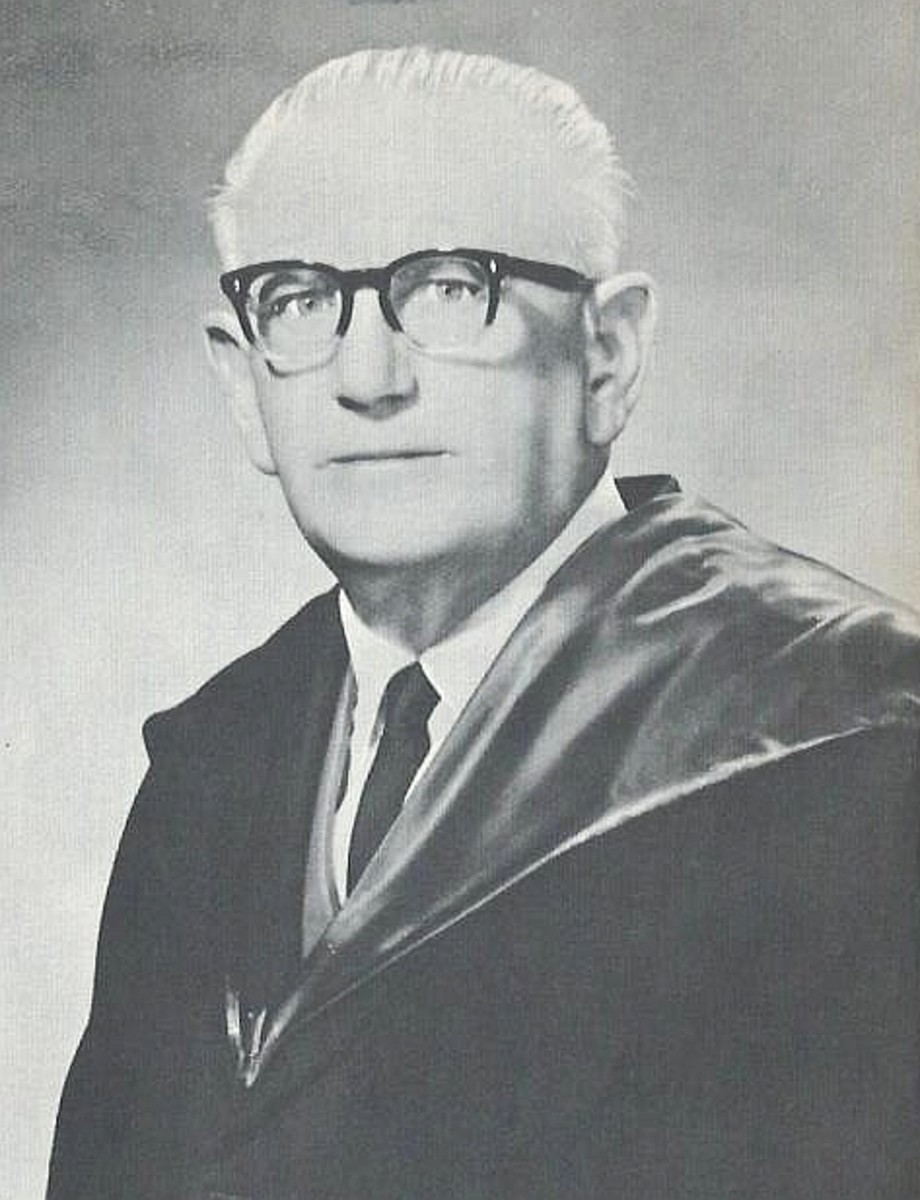 Gilson, William John (1896–1974)
×
Milton Hook, Ed.D. (Andrews University, Berrien Springs, Michigan, the United States). Hook retired in 1997 as a minister in the Greater Sydney Conference, Australia. An Australian by birth Hook has served the Church as a teacher at the elementary, academy and college levels, a missionary in Papua New Guinea, and as a local church pastor. In retirement he is a conjoint senior lecturer at Avondale College of Higher Education. He has authored Flames Over Battle Creek, Avondale: Experiment on the Dora, Desmond Ford: Reformist Theologian, Gospel Revivalist, the Seventh-day Adventist Heritage Series, and many magazine articles. He is married to Noeleen and has two sons and three grandchildren.
First Published: January 29, 2020
William Gilson was a teacher, school and church administrator, and author.
Early Years
William John Gilson was born in Albert Park, suburban Melbourne, Victoria, on June 13, 1896.1 His mother became a Seventh-day Adventist (SDA) when he was a young boy, but his father, a ship's cook, postponed his profession of faith until virtually on his deathbed in 1919.2 As a teenager William was baptized at a St. Kilda camp meeting prior to commencing studies in 1912 at the Australasian Missionary College (AMC), New South Wales.3
The Gilson family was poor and William struggled to find his school fees, working at various jobs, including a bookseller and tent master for the Church and assisting on a wheat farm in Western Victoria.4 While at AMC he met Nellie Painter and on December 30, 1915 they wed in her home church at Stawell, near the farm where William was working.5 The following year they returned to AMC. William graduated with a Teaching Certificate in mid-1917. There was some urgency to take up his teaching appointment, causing him to miss his graduation service.6
Teaching Career
His initial appointment in mid-1917 was to teach at the elementary school situated in the back room of the Auburn SDA Church, Sydney. Nellie had taken a few teaching tutorials and assisted him, even though she had no formal certificate.7 Recognizing his leadership qualities early, church officials chose him in June 1920 to be Education Director for all their schools in NSW.8 At the end of 1922 he elected to return to Melbourne, where he taught elementary school in the back room of the Warburton SDA Church during 1923-1924,9 and conducted the church brass band.10
During 1925-1930 Gilson was engaged in departmental work for the Victorian Conference, holding the Home Missions, Education, and Youth portfolios.11 In connection with these roles he formed the Melbourne Advent Brass Band in 1925,12 primarily to encourage young musicians to commit to a meaningful Christian life. This enterprise was an enduring one, inherited by his son and, later, his grandson.
From 1931 to 1934 Gilson served as Education Secretary for the Australasian Union Conference.13 This involved extensive travel for school inspections and the supervision of many teachers. Nevertheless, he found time to complete a B.A. from Melbourne University in 1932.14 Some peers questioned why he pursued a degree from a secular institution.15 However, he continued his university studies, gaining a B.Ed. in 1936. He had returned to Melbourne in 1935 to pursue further study. He taught part-time at the government-sponsored George Taylor Staff Coaching College, teaching teachers to teach. Later, he taught English at Collingwood Technical School.16
Gilson reconnected with church employment late in 1946 as principal of Hawthorn Secondary School,17 a role he assumed for only two years before being appointed education secretary for the Victorian Conference.18 Then, in 1950, he was elected education secretary for the Trans-Commonwealth Union Conference, a position he held for fourteen years.19 Increasingly aware of the need for a boarding academy in Melbourne, he continued thinking and planning until its opening in 1964 as Lilydale Adventist Academy. He served as its first principal until he retired at the close of 1965. While principal of the Academy, Gilson earned a Master of Arts Degree from Melbourne University.20
Sunset Years and Contribution
In retirement Gilson published God's Way in Education, a synopsis of SDA educational philosophy.21 He died in Melbourne on May 30, 1974, following a brief illness.22 Throughout much of his career he was arguably the most qualified and experienced SDA educator in Australasia. Thousands of students and band members were blessed by his Christian example. Gilson College, a dual campus SDA institution in Melbourne, was named in his memory in 1992.23
Sources
Allbon, Rhae. "On the Threshold." Australasian Record, September 10, 1917.
"Gilson College – About Gilson College." Adventist Education: Victoria. Retrieved from http://www.gilsoncollege.com/about-us/about-gilson-college.
Gilson, W[illiam] J. "Open Air Meetings, Melbourne." Australasian Record, October 10, 1927.
Gilson, W[illiam] J. "Building a New School in Victoria." Australasian Record, March 23, 1931.
Gilson, W[illiam] J. 1932. "Ad Dei Gloriam." Australasian Record, April 18, 1932.
Gilson, W[illiam] J. God's Way in Education. Warburton, Victoria: Signs Publishing Company, [1969].
Jones, Llewellyn. "Life Sketch of W.J. Gilson." Australasian Record and Advent World Survey, July 15, 1974.
Jones, Llewellyn. "William J. Gilson." Australasian Record and Advent World Survey, July 15, 1974.
Melbourne, Victoria. Marriage Records. Births, Deaths and Marriages Office, Melbourne, Victoria.
"Pastor J.L. Imrie has been called..." Australasian Record, July 12, 1920.
Piper, Laurence. "Beneficial Recreation." Australasian Record, January 3, 1927.
Seventh-day Adventist Yearbook. Washington, D.C.: Review and Herald Publishing Association, 1918-1965.
"We congratulate Pastor W.J. Gilson…" Australasian Record, April 10, 1933.
William Gilson Biographical Information. South Pacific Division of the General Conference Archives, Wahroonga, NSW. Work Service Records. Folder: William Gilson. Document: "William Gilson."
Woods, J[ohn] H. "William Gilson [Sr.]." Australasian Record, March 3, 1919.
Notes