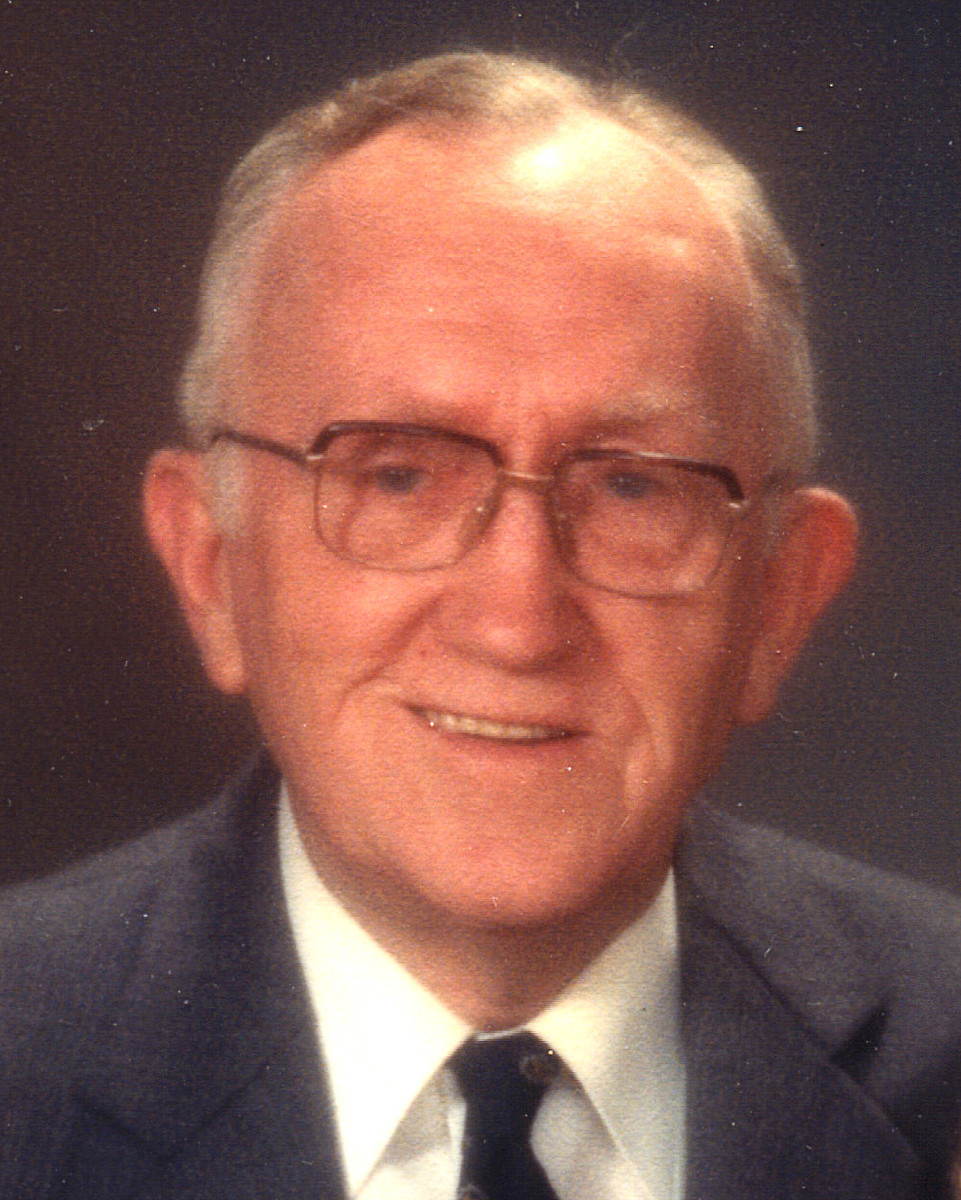 Hammond, Brian Thomas (1918–1998)
×
Milton Hook, Ed.D. (Andrews University, Berrien Springs, Michigan, the United States). Hook retired in 1997 as a minister in the Greater Sydney Conference, Australia. An Australian by birth Hook has served the Church as a teacher at the elementary, academy and college levels, a missionary in Papua New Guinea, and as a local church pastor. In retirement he is a conjoint senior lecturer at Avondale College of Higher Education. He has authored Flames Over Battle Creek, Avondale: Experiment on the Dora, Desmond Ford: Reformist Theologian, Gospel Revivalist, the Seventh-day Adventist Heritage Series, and many magazine articles. He is married to Noeleen and has two sons and three grandchildren.
First Published: January 29, 2020
Brian Thomas Hammond was a renowned surgeon and medical missionary from New Zealand.
Seventh-day Adventist Heritage
Brian Hammond was born in Christchurch, New Zealand, on April 23, 1918. His parents, both English immigrants, had joined the Seventh-day Adventist (SDA) Church five years earlier. His father, Thomas William Hammond, known as "Will," spent the years of World War I selling books for the church and serving as a clerical secretary for the South New Zealand Conference. He was then transferred to the treasury at the Australian Union Conference headquarters in Wahroonga, New South Wales, 1920 when Brian was three years old. Brian was therefore raised and educated in Sydney, New South Wales (NSW). He was awarded a government scholarship to enter university and earned Bachelor degrees in medicine (M.B., B.S.) and surgery at Sydney University and completed his studies in 1941.1 On the last day of that year he married a Scottish lass, Olive Paton Duff Howie, in the Wahroonga SDA church. His father performed the ceremony.2
Medical career
Brian began medical work as the Resident Medical Officer (RMO) at Sydney Hospital followed by RMO (Resident Medical Officer) at the Royal Hospital for Women.3 He then went into private practice for approximately five years at Kempsey, NSW. His three sons were born during these years, Brian (1943), John (1945) and Gordon (1946).4
In 1949 Brian accepted the position as Medical Superintendent of the Penang Mission Hospital, Malaya (now Malaysia). The hospital had suffered greatly during World War II having been requisitioned by the occupying Japanese forces.5 An official history of the Penang Adventist Hospital notes, ". . . no overseas doctor had contributed more to the success of the Penang Adventist Hospital than Dr Brian Hammond. He served in the hospital for almost 11 years, a period longer than any of the many other post-war doctors."6 During his tenure, a three story wing was added to the premises, increasing its capacity from sixty beds to eighty-two.7 The fact that there was more than one physician at the hospital enabled him to work for brief periods in the United Kingdom and earn surgical Fellowships. Medical directories list him as a thoracic surgeon at Edinburgh General Hospital (1956), a temporary neurosurgeon at Edinburgh Royal Infirmary (1957) and a surgeon/registrar at Dunfermline (1957). During these years he became a Fellow of the Royal College of Surgeons, Glasgow (1957), and a Fellow of the Royal College of Surgeons, England (1957). Towards the end of his time at Penang Mission Hospital (1958-1960) he was also a Consulting Surgeon for the Royal Australian Air Force based at Butterworth, Malaya.8 He missed out on getting an Edinburgh Fellowship because he refused to sit an examination on a Saturday.9
Returning to Australia in 1961 Brian began work as a surgeon at Mildura Base Hospital, Victoria after working for several months at the Horsham Base Hospital, also in Victoria. In the same year he became a Fellow of the Royal Australian College of Surgeons. In 1964, while his sons were pursuing their individual studies at boarding institutions, he and Olive spent three years in England. These three years were devoted to specialising in orthopaedic surgery with most of it under the guidance of Sir John Charnley. Medical directories list Brian as a Clinical Assistant at Royal National Orthopaedic Hospital, Middlesex (1964), Orthopaedic and Casualty Surgeon at the Royal Infirmary, North Staffordshire (1965), Registrar at Hartshill Orthopaedic Hospital, Staffordshire (1965) and Senior Registrar at Wrightington Centre for Hip Surgery, Lancashire (1965, 1966).10 While at these institutions he united with a colleague to develop and patent the Hammond-Wainwright Compression Spline.11
In 1966 Brian brought back to Sydney a wealth of experience in orthopaedic surgery. He was Honorary Surgeon at St George Hospital and Blacktown District Hospital. He also plied his skills at Lidcombe Hospital12 in addition to Sydney Adventist Hospital.13 It was in the latter hospital where he performed the first low hip replacement in Australia (1966).14 He is accredited with three scholarly papers published in medical journals (1966-1968).15 These papers resulted in further recognition and his election to the presidency of the Low Friction Society that developed artificial joints.16 The final years of his career were spent in legal work for the NSW government, specialising in medical cases. In 1990 Rotary presented to him the Dr Bill Leventhal Memorial Award of Merit.17
Brian passed away peacefully on February 22, 1998, his funeral service being conducted at Waitara church where he had attended regularly.18
Assessment
The improvements at Penang Mission Hospital under his leadership established the enduring good reputation of the institution. Wherever he worked, in Adventist or public hospitals, he brought a high level of diligence and surgical expertise and, of course, increased mobility and the relief of pain for thousands of patients. He also had a well-deserved reputation for demanding very high professional standards from theatre staff. Away from the operating theatre he was renowned as a raconteur, a gunsmith, a skilful archer, a winner of tennis trophies and a bass soloist in performances of Handel's Messiah.
Sources
A Glimpse of the Past, Present and Future, Adventist Hospital and Clinic Services. Penang, Malaysia: Adventist Hospital & Clinic Services, 1997.
"Dr Brian Hammond - A Surgeon of Excellence." Pacemaker. Sydney Adventist Hospital. March 12, 1998.
Hammond, Brian T. and John Charnley. "Inter-Trochanteric Compression Osteotomy." Paper presented to the British Orthopaedic Association 1966. Cited in "Brian Thomas Hammond," Medical Dictionary of Australia. Sydney: Australasian Medical Publishing, 1970.
Hammond, Brian T. and John Charnley. "The Sphericity of the Femoral Head." Journal of Medical and Biological Engineering, September 1967.
Hammond, Brian T., John Charnley and F.M. Follacci. "The Long-Term Reaction of Bone to Self-Curing Acrylic Cement." Journal of Bone Joint Surgery, 1968.
Hammond, T[homas] W. "Hammond-Howie." Australasian Record, February 16, 1942.
"Life Sketch of Brian Thomas Hammond." 1998. Personal collection of Dorothy Hammond.
Medical Directory of Australia. Glebe, Sydney: Australasian Medical Publishing Company, 1948.
Medical Dictionary of Australia. Sydney: Australasian Medical Publishing Company, 1970.
"New Hospital Wing Opened by Governor of Penang." Australasian Record and Advent World Survey, April 7, 1958.
"Rotary Honour for Staff." Pacemaker. Sydney Adventist Hospital. June 21, 1990.
Thomas William Hammond Work Service Record. South Pacific Division of the General Conference Archives, Wahroonga, NSW. Work Service Record. Folder: Thomas William Hammond. Document: "Thomas William Hammond Work Service Record."
Turner, Thomas, Bruce Price, Ormond Anderson and Barry Oliver. "Dr. Brian Thomas Hammond obituary." Record, April 11, 1998.
Notes