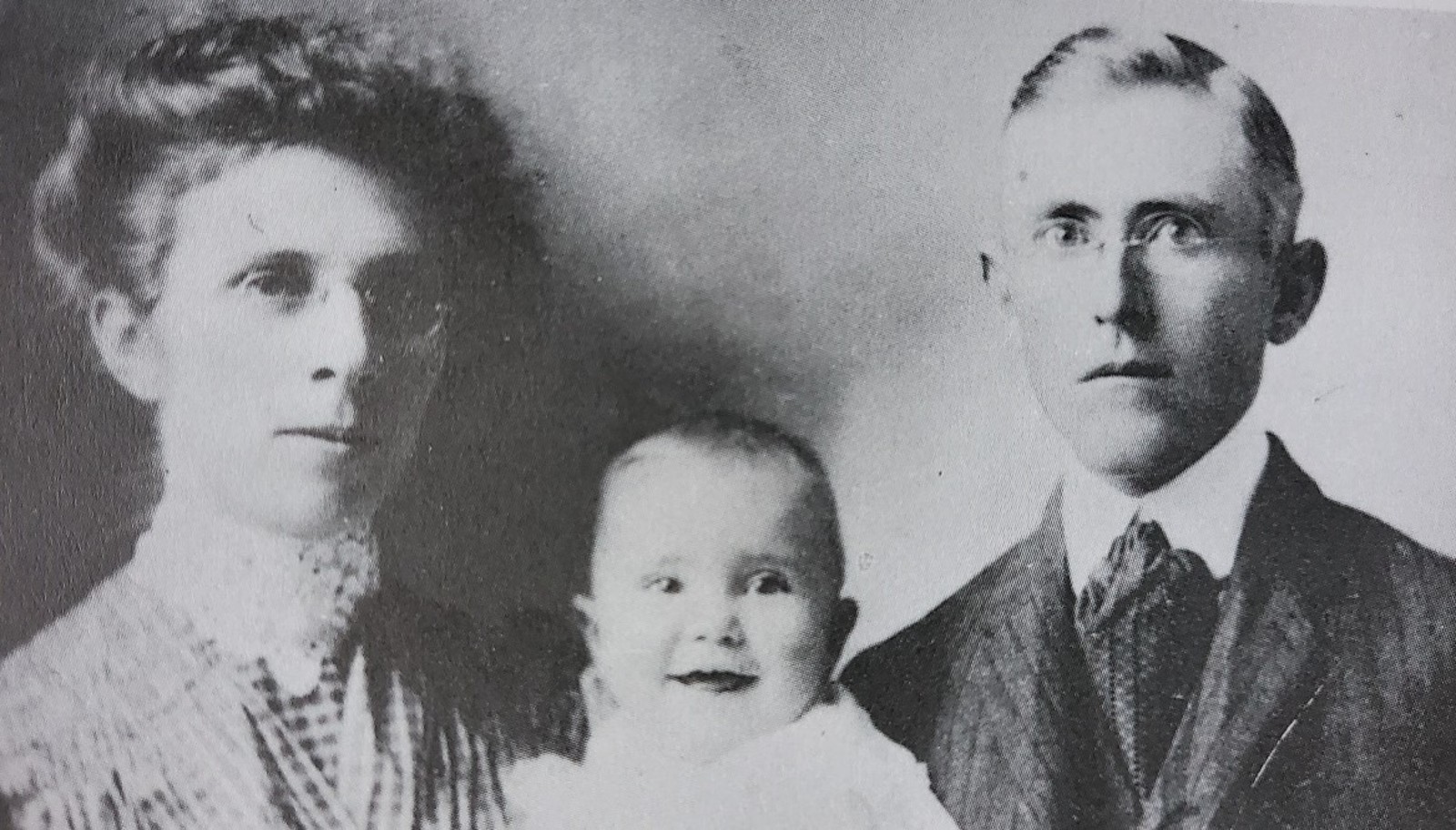 Smith, William Robert (1876–1967)
×
Kuk Heon Lee graduated from Sahmyook University (B.A.), Newbold College (M.A.), and Sahmyook University (Ph.D.). From 1990 to 2009, he served as a pastor at Korean Union Conference. In 2010, he joined Sahmyook University as a lecturer and professor at the Theology Department. His research and teaching interests are in Church History. He wrote several books and published several papers on the subject. Currently, he is also the Dean of Planning at Sahmyook University.
First Published: August 12, 2020
William R. Smith and his wife, Addie, were the first Korean Adventist missionary couple to be sent to Korea from the General Assembly, and were faithful leaders of the Korean Church with Williams serving as a pastor, educator, and administrator while serving as missionaries for 20 years.
Background
William Smith was born on March 11, 1876, in Howard, Kansas, the eighth of ten children of William Hiram Smith and Sarah Ann Smith.1 His family settled in Boise, Idaho, in July 1878, where Smith spent his childhood. At the age of 13, he was baptized by the Adventist Church and enrolled at Walla Walla College in the fall of 1894.2 It was in 1901 that he graduated from college due to illness and other reasons. After graduating from college, he began his ministry at the Upper Columbia Conference. That summer, he led a camp meeting with W. C. Young in Nelson, British Columbia, Canada, where he met a nurse named Addie Canahan. William Smith married her on December 30, 1903, and lived in Nampa, Idaho, while serving as a preacher. From 1904 to 1905, he served a certain Adventist church in Baker, Oregon.3
He was ordained as a pastor on February 21, 1905, and was appointed as a Korean missionary by the General Conference in August of that year. Although he had never planned to become an overseas missionary, he accepted the request of the General Conference as God's command and decided to go to Korea with his wife.4 On September 18, 1905, he left Vancouver Harbor with his wife and nine-month-old daughter, Willena, on a boat (the S.S. Antonia). Arriving in Yokohama, Japan, on October 7, 18 days after sailing, Pastor Smith stayed at the home of Pastor F. W. Field, who was the director of the Japan Mission,5 for 10 days to get information about Korea. After that, he left Japan with Pastor Field and arrived in Busan on October 20, which led to him becoming the first missionary of the Korean Adventist Church visiting Korea.6
Ministry in Korea
William Smith arrived in Seoul on October 22, 1905, after staying in Busan for two days. After getting a house in Seoul with the help of H. G. Underwood, the first Presbyterian missionary there, he went to Japan and returned to Seoul with his wife and daughter. Smith, who had studied Korean for about two months in Seoul and sought missionary work, went to Jinnampo on February 7, 1906, accompanied by a Korean teacher to meet the Adventists in the northwest. Smith, who returned to Seoul after 10 days of meeting with church members there, wanted to establish a Korean mission headquarters in Seoul. However, there were no church members in Seoul at that time, and there were only four churches around Jinnampo. Smith settled in Jinnampo and moved there in late May 1906.7
Shortly after settling in Jinnampo, Smith felt the need to establish a school to train ministers. However, Jinnampo was not able to build a school. Pastor Smith visited Soonan in early June 1906, baptized 22 people, and established the Soonan Church.8 After that, he bought a house in Soonan and moved there. Thus, the Korean missionary headquarters was naturally moved from Jinnampo to Soonan. Shortly after moving to Soonan's new home, his young daughter Willena contracted malaria. Smith had to go all the way to Pyongyang and get medicine, so he walked about 20 kilometers. Pastor Smith himself, who had been in poor health due to the illness, suffered from malignant dysentery for three days. His young daughter, who was in poor health at an early age due to unfamiliar conditions, eventually died of diphtheria on November 14, 1906.9 Having suffered the death of his young daughter, Pastor Smith desperately realized the need for medical work in Korea. So, he made plans for the medical work with the education work.
Pastor Smith prayed for the construction of the school shortly after moving the mission headquarters to Soonan. At that time, God sent two people, one being missionary Mimi Scharffenberg, and the other was Doo-Hyung Kim, a member of Soonan Church. Scharffenberg was the first female missionary to visit Korea for missionary work with the Korean Adventist Church. She came to Korea in January 1907 at the age of 23. Smith and Scharffenberg planned to build a worker's training school. First of all, they needed a place to build a school. With the help of Doo-Hyung Kim, they asked the governor of Pyeongannam-do to provide a school site. The request was accepted, and they were offered 45 acres free of charge at the foot of Soonan Seokbak-Mountain.10William Smith and Mimi Scharffenberg collected funds from the General Conference and relatives in the United States to design the school's construction and submitted a request for permission to establish a school to the governor of Pyongannam-do. Finally, they were approved to run a training school for ministers on September 12, 1907. The Korean Workers Training School was opened on December 9 of that year after building a tile-roofed house (60 feet by 12 feet).11 Then, in November of that year, his son Jethro Warren was born. But he also contracted dysentery and died in Wonsan in 1912.12 William Smith suffered from having to bury his two children (daughter and son) in Korea.
William Smith conducted his missionary work around Soonan Training School. The General Conference sent more missionaries to Korea when the missionary work in Korea was activated. First of all, Riley Russell and Mrs. Russell as a medical missionary and Helen May Scott as an educational missionary came to Korea in September 1908, and Pastor C. L. Butterfield came to Korea in October.13 In November, I. H. Evans, the treasurer of the General Conference, visited the Korean Church and led the general meeting for the Korean Mission organization. At the General Meeting, C. L. Butterfield was appointed to be the superintendent of the Korean Mission, William Smith was appointed to the secretary and treasurer, and Mrs. Smith was appointed to the director of the Sabbath School Department. The meeting also decided to publish a monthly mission magazine, in which Pastor Smith was appointed to serve as the editor of the magazine.14 William Smith, however, stayed in the United States for about six months to attend the General Conference Session in Washington, D.C., in May 1909. Therefore, the publishing work was handled by Scharffenberg.
In September 1909, Pastor William Smith returned to Korea from the United States. At that time, the headquarters of the Korea Mission was moved from Soonan to Seoul. Pastor C. L. Butterfield planned to divide the country into several regions. So he met William Smith who arrived in Busan, and they went to Wonsan together. William Smith set up a house in Wonsan for missionary work in the East Sea Coast area. And in November of that year, he brought his family there. In February 1910, the leaders of the Korean Mission decided to divide the mission field into four regions (Central, West, South, East Sea Coast) and establish a mission center in each region (Seoul, Soonan, Kyeongsan, Wonsan). According to this resolution, William Smith was appointed to the director of the East Sea Coast region.15 At the 1st Annual Meeting of the Korean Mission in August 1910, William Smith was again appointed as the director of the East Sea Coast region, and Hyo-Seop Kim was appointed as a helper of his missionary work.16 Thus, he completed his mission in Soonan and began his mission in Wonsan.
William Smith's Wonsan ministry lasted for six years until he moved to Gyeongsan, a center of the South region, in 1916. Early in his ministry in Wonsan, Pastor Smith converted 21-year-old Tae-Hyun Choi, who was serving as a minister after finishing theology in the Baptist Church, and began grooming him as a leader. He then led 15 young men to organize a Sabbath School in Wonsan. In 1911, he bought a church building with more than 30 members of the church and organized the Wonsan Church. On November 16 of that year, Mrs. Smith and Chang-Sun Yoo, a female missionary, opened Wonmyeong Elementary School and started an educational work. Later, Pastor Smith established Wowdong Church in Wonsan and Yiwon Church at Yiwon-eup, Hamgyongnam-do.17
During his ministry in Wonsan, William Smith visited Gando three times. Pastor Smith visited Gando because Young-Sik Choi's family, a member of Wonsan Church, moved to Gando in the winter of 1910. An Adventist church was started in Gando by the family. Pastor Smith went to Gando almost on foot to visit him. The second visit to Gando took place in February 1912 when ships and trains were used. On his way back from this trip, Smith bought a horse and rode it back to Korea. The third visit to Gando was aimed at helping pioneer missionary Chang-Mo Ahn. During these three visits to Gando, he guided the missionary work of Wonsan, Hamheung, and Gando, the northern regions of Korea.18
When William Smith was concentrating on Wonsan missionary work, Pastor R. C. Wangerin was in charge of the missionary work of the South region in Gyeongsan. However, Pastor Wangerin returned to the United States in 1916 after being diagnosed with tuberculosis after suffering from poor health since 1914. William Smith took over this vacant position. In July 1916, Pastor Smith moved to Gyeongsan to take charge of missionary work in the Southern region.19 While in charge of missionary work in the South Region, William Smith participated in missionary work on Jeju Island and Ulleungdo Island. In particular, in Ulleungdo, there was an incident in which Presbyterian Church members converted collectively to the Adventist Church in 1916.20 The church members of Ulleungdo requested dispatch of ministers to the mission headquarters in Seoul. In response, Pastor Smith, who was appointed as the missionary director of the South region, visited Ulleungdo Church in June 1916 and looked back at the mission site. Then, in July of that year, he sent Keun-Eok Lee and Sung-Won Lim to the area as pastor and minister.21
In March 1919, Korean Conference was promoted to the Chosen Union Mission (CUM). Under the resolution, H. A. Oberg was appointed as the director of the South Chosen Mission at the 1st General Meeting of the Chosen Union Mission in May of that year, and Smith was appointed as the Bible teacher and the director of the Department of Business at Chosen industrial School.22 William Smith returned to the school he founded in 1907 after 12 years and continued his education ministry. Pastor Smith taught his students the Bible and history, buying land and running an apple farm to expand the Department of Business.23 In particular, during this period, Pastor Smith taught prophecy, history, and sanctuary truth at the seminary established within the Chosen Industrial School. The seminary was opened in 1917 and operated for a two-year course. In 1922, when the seminary became difficult to operate, the Executive Committee of CUM transformed the seminary into a correspondence school and appointed Pastor Smith as the head of the correspondence school.24
In 1922, C. L. Butterfield, the superintendent of the CUM, was appointed as president of the Saskatchewan Conference in the United States, and Far Eastern Division (FED) appointed Harold A. Oberg as the new superintendent of the CUM.25 A year later, in June 1923, the 3rd General Meeting of the CUM was held in Soonan, and H. A. Oberg's supervisory position was retained at the meeting. At that time, the superintendent of the CUM was also the president of the West Chosen Conference. However, a General Meeting of the West Chosen Conference was separately held in Soonan, and the delegates of the meeting elected Pastor Smith as the president of the Conference.26 In this way, William Smith served as the president of the West Chosen Conference. However, this ministry became his last missionary field. Pastor Smith passionately led the missionary work after being appointed as the president of the West Chosen Conference, but his health deteriorated, and he was unable to continue the ministry. Thus, he returned to the United States on February 11, 1925, completing his 20-year missionary work in Korea.27
Later Life
For 20 years, William Smith showed what a true missionary is. Early Korean Adventists called him "a real missionary who truly loved Korea and tried to devote his life to the people of Chosen."28 Upon returning to the United States permanently, Pastor Smith lived in Loma Linda, CA, helping organize the history of the Korean Advent Church and writing autobiographies. He died in Loma Linda on December 10, 1967. Sahmyook University established a monument under the Garden of Prayer on May 10, 2014, to commemorate his dedication to the Korean educational work. In 2016, the University was named the Liberal Arts College as the Smith College of Liberal Arts, honoring his historic achievements.
Sources
Butterfield, C. L. "Training in New Recruits." ARH, April 21, 1910.
Church Compass, February 1922.
Evans, I. H. "Our Work in Korea." ARH, January 14, 1909.
Evans, I. H. "The Korea General Meeting." ARH, November 24, 1910.
Lee, Yung Lin. A Comprehensive Study in the History of the Adventist Church in Korea. Seoul: Sunmyung Cultural Press, 1968.
Oh, Man Kyu. History of One Hundred Years of Korean SDA, 1904~1945. Seoul: Korean Publishing House, 2010.
Smith, William R. The Passion of a Gospel Pioneer in Korea. trans., Sang-Lae Kim. Seoul: Sahmyook University Press, 2006.
Seventh-day Adventist Yearbook. Washington, D.C.: Review and Herald Publishing Association, 1905.
Smith, W. R. "Korea." ARH, June 21, 1906.
Smith, W. R. "Korea." ARH, October 24, 1907.
Notes