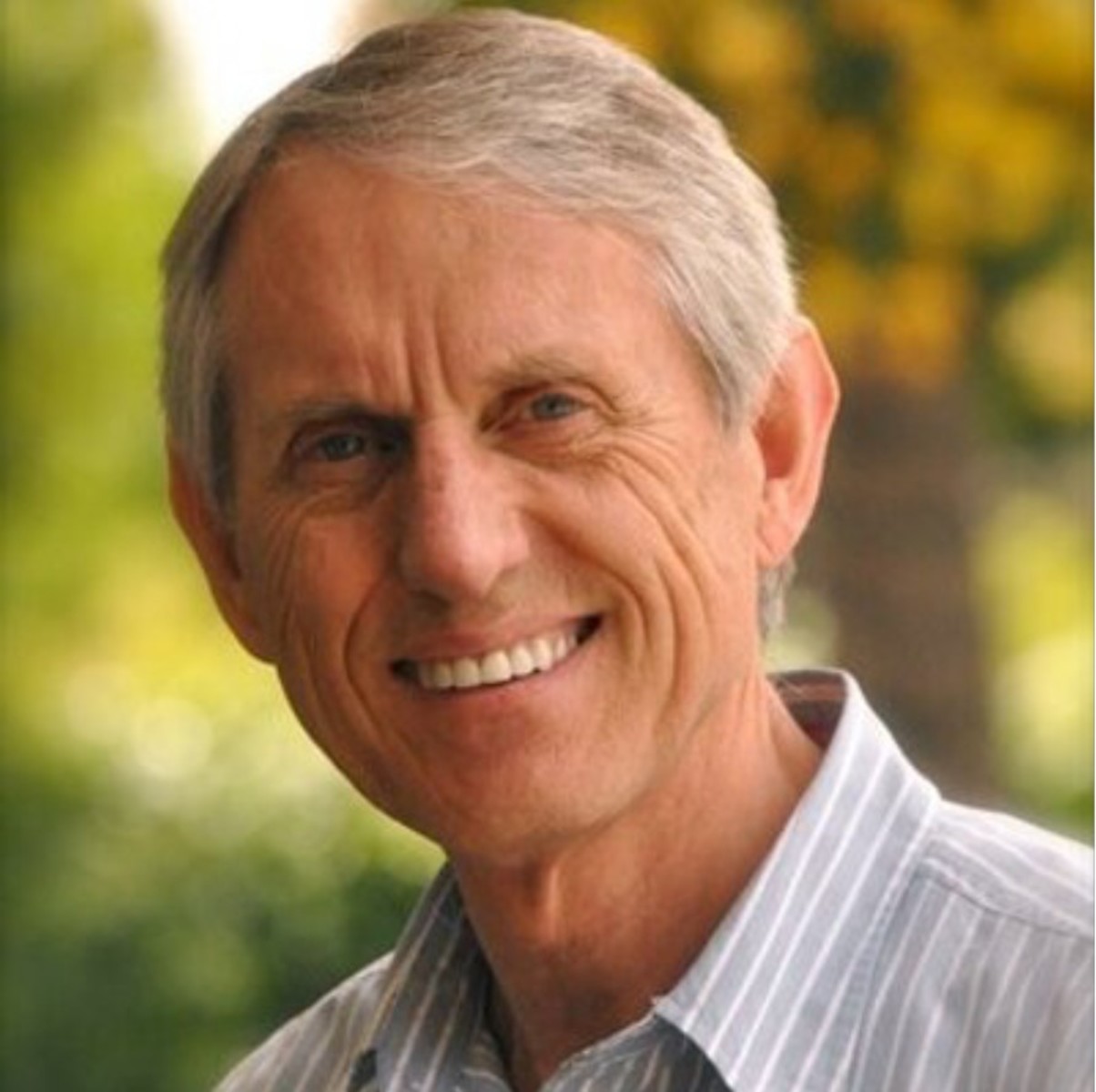 Judd, Warren Douglas (1944–2015)
×
Milton Hook, Ed.D. (Andrews University, Berrien Springs, Michigan, the United States). Hook retired in 1997 as a minister in the Greater Sydney Conference, Australia. An Australian by birth Hook has served the Church as a teacher at the elementary, academy and college levels, a missionary in Papua New Guinea, and as a local church pastor. In retirement he is a conjoint senior lecturer at Avondale College of Higher Education. He has authored Flames Over Battle Creek, Avondale: Experiment on the Dora, Desmond Ford: Reformist Theologian, Gospel Revivalist, the Seventh-day Adventist Heritage Series, and many magazine articles. He is married to Noeleen and has two sons and three grandchildren.
First Published: September 16, 2020
Warren Judd, a media specialist noted for innovation, was vice president, then chief executive officer of the Adventist Media Center, and was responsible for audiovisual operations at several General Conference sessions.
Early Life and Education
Warren was born on March 31, 1944, to Claude and Yvonne (Brown) Judd at the Sydney Sanitarium and Hospital, Wahroonga, New South Wales.1 Warren's father was often transferred in the course of his ministerial appointments which meant Warren's early education took place in several locations, first in New South Wales, then in Tasmania and Victoria, followed by a return to Tasmania and finally to South Australia.2 Warren was baptized in Adelaide, South Australia, in 1959.3 His siblings were: Bruce Herbert, Raymond Leslie and Geoffrey Claude.4
In 1962 Warren enrolled in the bachelor of arts (theology) course at the Australasian Missionary College, Cooranbong, New South Wales.5 He completed three years before transferring to the Sydney Sanitarium and Hospital in order to study radiography. He qualified as a radiographer at the end of 1967.6
Advent Radio-Television Productions
Judd had featured in choral renditions while at college and was an accomplished pianist, arranger of musical scores and conductor of a male choir. He did part-time volunteer work with music at Advent Radio-Television Productions (ARTP) opposite the Sydney Sanitarium and Hospital.
Working in the same offices at the time was Janice Martin, usually known as Jan, a gifted vocalist who was a soloist in the Faith for These Times radio programs. Warren and Jan married in the Wahroonga church on March 5, 1967. The ceremony was conducted by Warren's father, Claude Judd.7
At the conclusion of Warren's radiography course, he accepted a full-time appointment at ARTP in January 1968 as a music coordinator and later moved into film production. He studied part-time at the University of New South Wales, earning a Diploma in Communications in 1979.8 The era witnessed the growing popularity of transistor radios, computerization and the availability of television throughout the South Pacific region, increasing the opportunities for media evangelism and the provision of video-tape libraries for local churches.9
A significant transfer took place when Judd took his family to America in order to begin ministerial work in January 1987.10 He served in the Texas Conference for eighteen months during which time he was ordained to the gospel ministry in 1988.11 While engaged in ministry as assistant pastor at a Fort Worth church he produced 76 half-hour evangelistic television programs.12
Adventist Media Center Leadership
In August 1988 Judd accepted an appointment to the Seventh-day Adventist Radio, Television and Film Center at Thousand Oaks, California, leading to a long-term and very fruitful ministry that built on his 20 years of similar work in Australia. It was a mode which required competence with developing technology. Judd thrived in the creative studios, becoming vice-president for production and later chief executive officer.13 The enterprise was renamed Adventist Media Center in 1992 and a decade later was enlarged to provide two television studios, four audio studios and six post-production areas. It served the programs Voice of Prophecy, La Voz de la Esperanza, Faith for Today, It Is Written, Breath of Life and LifeTalk Radio.14
Judd helped initiate the Adventist Communication Network, global satellite evangelism campaigns and the establishment of Hope Channel. He served as a producer for scores of major video and film projects including the popular Voice of Prophecy Family Reunion concert videos. He was responsible for the audiovisual operations of the General Conference sessions, 1995 through 2010, a complex assignment requiring sustained planning prior to each gathering. He was also involved in the early planning stages for the 2015 session at San Antonio.15
Judd continued to carry heavy leadership responsibility at the Adventist Media Center, coordinating all Adventist media ministries based in the United States and Canada into the 2010s. His responsibilities only lessened after church officials voted in 2013 to phase out the media center over an eighteen-month period.16
At the same time as Judd's media work was closing his body was engaged in a battle with bile duct cancer that spread to his liver. Despite the best of medical treatment and sustained prayer he passed away peacefully at home on May 26, 2015, surrounded by Jan and their two married children, Marc Warren Judd (b. 1971) and Shani Lee Judd-Diehl (b. 1973).17
Sources
"Adventist Media Innovator Warren Judd is Dead." Adventist Today, May 27, 2015. Accessed March 22, 2021. https://atoday.org/adventist-media-innovator-warren-judd-is-dead/.
Hook, M[ilton] R., editor. Jacaranda 1962. [Warburton, Victoria: Signs Publishing Company, 1962].
Judd, Claude D. "Judd-Martin." Australasian Record and Advent World Survey, April 3, 1967.
"Life Sketch: Warren Douglas Judd." May 2015. Personal collection of Shani Judd.
"North America's Media Center Recommends its Own Closure." Adventist News Network, May 2013. Accessed March 7, 2021. https://adventist.news/en/news/north-americas-media-center-recommends-its-own-closure.
"Radio Speakers' Seminar." Australasian Record and Advent World Survey, December 22, 1980.
Seventh-day Adventist Yearbooks 1947-2015. General Conference Online Archives, https://documents.adventistarchives.org/Yearbooks/Forms/AllItems.aspx.
Sydney Sanitarium and Hospital Board Minutes. Sydney Adventist Hospital Archives, Wahroonga, New South Wales.
Thurman, Jerrica. "Adventist Media Center Opens New Facility." Southern Tidings, June 2002.
"Warren Douglas Judd." South Pacific Division of the General Conference Archives, Wahroonga, New South Wales. Work Service Records. Folder: Warren Douglas Judd. Document: "Warren Douglas Judd."
"Warren Judd, Visionary Media Leader, Dies." ARH, May 28, 2015. Accessed June 23, 2021. https://www.adventistreview.org/church-news/story2740-warren-judd,-visionary-adventist-media-leader,-dies.
Notes