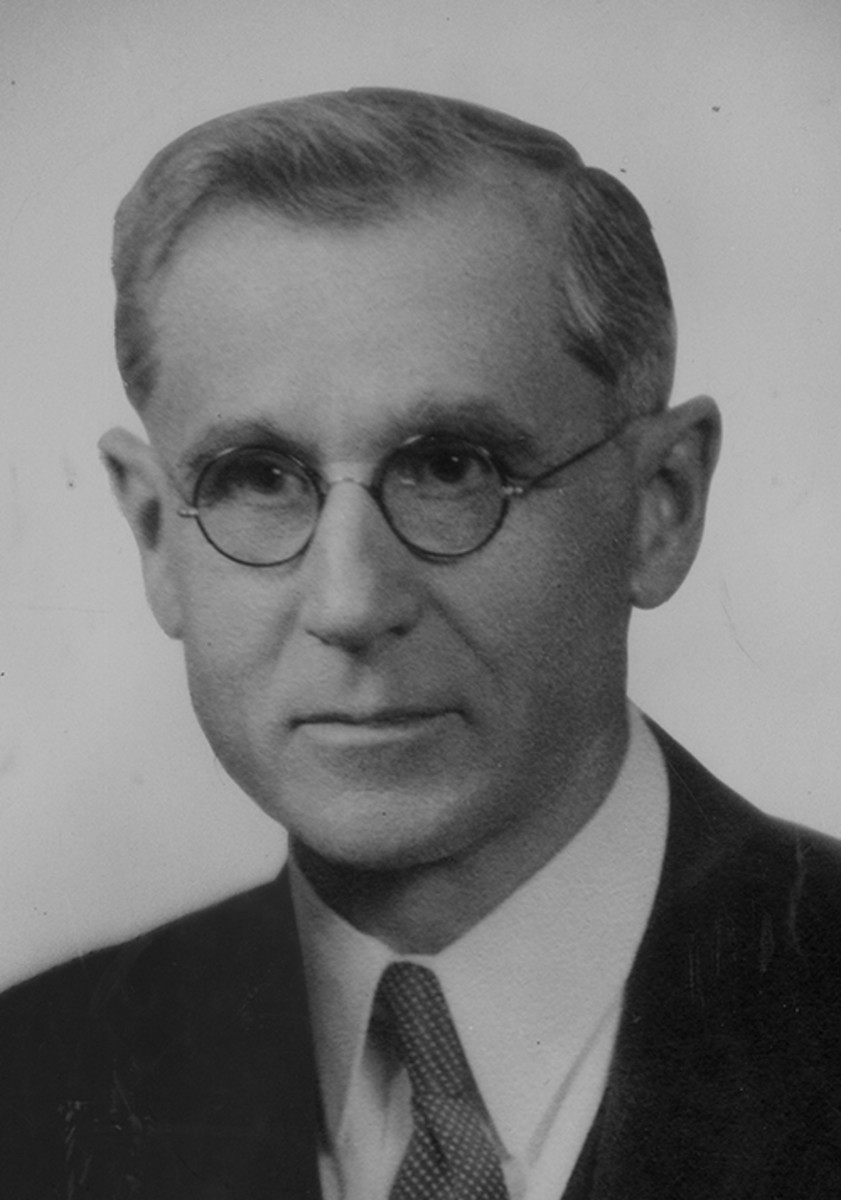 Kern, Milton Earl (1875–1961)
×
Milton Hook, Ed.D. (Andrews University, Berrien Springs, Michigan, the United States). Hook retired in 1997 as a minister in the Greater Sydney Conference, Australia. An Australian by birth Hook has served the Church as a teacher at the elementary, academy and college levels, a missionary in Papua New Guinea, and as a local church pastor. In retirement he is a conjoint senior lecturer at Avondale College of Higher Education. He has authored Flames Over Battle Creek, Avondale: Experiment on the Dora, Desmond Ford: Reformist Theologian, Gospel Revivalist, the Seventh-day Adventist Heritage Series, and many magazine articles. He is married to Noeleen and has two sons and three grandchildren.
First Published: September 17, 2020
Milton Kern was affectionately known as "Mr. Missionary Volunteer" because of his leadership among the youth of the Seventh-day Adventist Church and his pioneering efforts to forge the Young People's and Missionary Volunteer Department at the General Conference level. He also trained and served as an educator in addition to his final working years as a general field secretary on behalf of the General Conference.
Heritage and Training
Milton Kern was born on a farm at Shawswick, near Bedford, in southern Indiana on May 4, 1875. His parents were Alvin Green Kern and wife, Elizabeth (Boyd). His siblings were James (b.1865), Lera (b.1884), and Luelva (b.1890).1 Elementary school years were spent in Nebraska, Indiana, and Missouri as his father farmed in different localities. In 1889 Milton was baptized in Missouri by Elder J. W. Watt. He enrolled at Union College, Nebraska, in its opening year, 1891, graduating from the Biblical course in 1897 and the Classical course in 1898. During his studies he had met Florence Myra Pierce. They were married on July 10, 1900.2
Church Career
A month after his wedding Milton joined the faculty at his alma mater, Union College, Nebraska, remaining until 1907. His specific role was to teach New Testament and Ancient and Modern History, but he also acted as librarian3 and, at times, preceptor.4 He took a special interest in fostering a missionary spirit among the students, encouraging them to aspire to be missionaries and to raise funds for overseas missions. This initiative brought him to the favorable attention of conference officials who, in 1904, opened a new department for youth within the church organization. They elected Milton as the secretary of the Young People's Department in the Central Union Conference, the first in the denomination to carry the portfolio.5 In this role his main task was to establish similar departments in local conferences and train a leadership team. These duties were in addition to his teaching responsibilities.
Milton's work on behalf of the church youth was to characterize his career during the next two decades. He was ordained in 1907 by Elder George Irwin6 and commissioned to establish a new department at the General Conference level, matching the entity he had conducted for the Central Union Conference. In the planning stages, the new department was linked with the Sabbath School Department but at the General Conference Executive Council in Gland, Switzerland, in May 1907, it was launched as a separate entity and titled the Young People's Department.7 The name was soon modified to Young People's Missionary Volunteer Department.8 Two months after the launch of the department, Milton took part in a Sabbath School and Young People's Convention in Mount Vernon, Ohio, at which he explained his ideals and strategies designed for endeavors among the youth of the church.9 From the outset he established homeland and overseas representatives around the world, including the West Indies, South America, South Africa, Australia, England, and Denmark.10 Endeavors for the youth quickly proliferated elsewhere.
Local church leaders were urged to schedule an annual Sabbath for the promotion of Milton's endeavors for the youth. He published suggested program outlines to help those who were not trained as teachers.11 He was one whose personal interest lay in books; therefore he promoted the systematic reading of the Bible from Genesis to Revelation and the reading of prescribed denominational books. Certificates, ribbon bookmarks, and William Miller Bible cards were given to those young people who completed the assignments. Bible reading proved to be the early favorite.12 Separate rewards were given in the form of Attainment Certificates for those who passed an exam in Bible Doctrines and Denominational History. From 1908 onwards Milton also introduced a daily calendar of Bible texts for youth to read before their morning prayer, a custom he named the Morning Watch.13 It was the first of a number of items incorporated into a weekly honesty report card, a log of good works such as the total pieces of missionary literature distributed, the hours of Christian help work completed, and the number of free meals and articles of clothing donated to the needy.14 One disadvantage of the program was that it was the antithesis of anonymous good works as recommended in Scripture (Matthew 6:1-4), fostering a works-reward mentality and inflated reporting. Furthermore, the program catered primarily for the bookish youth rather than for those with musical or artistic or practical talents. These individuals were marginalized, a weakness that was resolved to some degree later with the introduction of graded classes he named Friends, Companions, Comrades (1921), and Master Comrades (1927).15
When the Young People's Department was born at the 1907 General Conference Council in Switzerland, plans were also made to begin a training institution for prospective overseas missionaries.16 The facility was opened soon after in Takoma Park, Washington, D. C.17 It came to be known as the Foreign Missionary Seminary. Milton served as its president and teacher of history and homiletics, 1910 through 1914, in addition to his departmental role as Young People's secretary.18 He would spend morning hours in the Seminary, the afternoons at his General Conference office, and the evenings consulting with Seminary teachers and the business manager. The grueling schedule caused him to develop a stomach ulcer, and he was forced to delegate a lot of his work.19 He later stated that his corresponding secretary, Matilda Erickson, carried much of the departmental load until he was granted a field secretary in the person of Elder Meade MacGuire.20 When he returned to the department full-time, he himself was able to engage in promotional tours throughout the world field, including visits to Europe21 and South America.22
General Conference committee minutes indicate that Milton was the spearhead for the establishment of the Home Commission, an entity that would serve young people by instructing parents on the principles of good home governance. In 1919 Milton was elected as one of seven to form a planning committee for this purpose.23 He became the chair of the committee, and it soon became evident that the task required the election of a man to devote his energies full time to this specialized instruction. Milton nominated Arthur Spalding to fill the role, one who became Arthur's defining legacy.24
Another notable feature of Milton's term as youth leader was his introduction of major gatherings of youth termed Youth Congresses, styled after a camp meeting for adults. The first of these events was held in Chemnitz, Germany, July 17-22, 1928.25
Milton's time as Young People's and Missionary Volunteer secretary at the General Conference was arguably his most literary era. He published articles in leading denominational periodicals such as The Youth's Instructor and Advent Review and Sabbath Herald.26 He also published his book titled The Lighted Way, advertised as "full of good advice to young people."27
In 1930 Milton made a major turn in his career path, moving from a specific ministry for youth to a broader administrative role. He was elected as one of two associate secretaries of the General Conference.28 In 1933 he transitioned to be chief secretary, a position he held until 1936.29 In that year he became president of the Seventh-day Adventist Theological Seminary in Takoma Park, Washington, D. C. There were twelve lecturers at the institution, Milton himself teaching a unit in Methods in Bible Teaching in addition to his leadership role. He remained president until 1943.30 Some overlap of responsibilities took place when he was listed in 1938 as a General Field Secretary for the General Conference,31 a position he held continuously with six other men until he retired in 1950. As a field secretary he was obliged to make overseas visits throughout the world to monitor finances, institutions, staffing, and evangelistic needs and report back to appropriate committees at headquarters. He was also a member of the Advisory Council to the Ministerial Association32 and the Young People's Missionary Volunteer Department, and a member of the executive committee for the Council on Industrial Relations.33 He was president and a member of the Board of Trustees for Ellen G. White Publications34 and chairman of two standing committees–the Advent Research Committee and the Committee on Defense Literature.35
Retirement
Milton and Florence retired to their own home in Lynwood, suburban Los Angeles, California, next door to their only child, Geneva, and family. Florence passed away on July 12, 1954.36 Milton suffered with deteriorating eyesight but remained in his home under the watchful care of his daughter nearby. He was awarded an honorary doctorate from Andrews University in 1960.37 He passed away peacefully on December 22, 1961. He and Florence rest in Rose Hills Memorial Park, Whittier, California, near Los Angeles.38
Sources
"A School for Volunteers for Foreign Mission Fields." ARH, July 11, 1907.
"Florence Myra (Pierce) Kern." ARH, August 26, 1954.
General Conference Executive Committee Minutes. General Conference Office of Archives, Statistics, and Research, Silver Spring, Maryland. GC Session Bulletins. Accessed August 27, 2021. https://documents.adventistarchives.org/.
"Graduation Presents." Youth's Instructor, May 15, 1923.
Kern, M[ilton] E. "Books for Europe." Youth's Instructor, December 28, 1920.
Kern, M[ilton] E. "Report of the Missionary Volunteer Department." General Conference Bulletin, May 23, 1913.
Kern, M[ilton] E. "Petting." ARH, December 1, 1927.
Kern, M[ilton] E. "Suggestions for Programs for Missionary Volunteer Day, March, 1908." Youth's Instructor, March 3, 1908.
Kern, M[ilton] E. "The Apostle to the Chunchos." Youth's Instructor, February 17, 1925.
Kern, M[ilton] E. The Lighted Way. Washington, D.C.: Review and Herald Publishing Association, 1922.
Kern, Milton E. "The Time for Leaving," Youth's Instructor, February 20, 1962.
"Milton E. Kern. Find A Grave Memorial, 2021. Accessed July 30, 2021. https://www.findagrave.com/memorial/128372036/milton-e.-kern.
"Milton Earl Kern." FamilySearch, Intellectual Reserve, 2021. Accessed July 30, 2021. https://www.familysearch.org/tree/pedigree/landscape/MP2J-X43.
Milton Earl Kern. General Conference Office of Archives, Statistics, and Research, Silver Spring, Maryland. Work Service Records. Versatile Box 7300. Folder: Milton Earl Kern. Document: "Biographical Information Form."
"MV March of Time." Youth's Instructor, July 16, 1957.
"Opening of the Foreign Mission Seminary." ARH, September 19, 1907.
"Quadrennial Report of the Young People's M.V. Society." South African Missionary, May 21, 1917.
"Report of Sabbath School and Young People's Convention." ARH, August 8, 1907.
Seventh-day Adventist Yearbook. Washington, D.C.: Review and Herald Publishing Association, 1904-1950.
"Southern Union Conference Young People's Missionary Volunteer Goals and Results." Southern Union Worker, March 29, 1917.
Notes