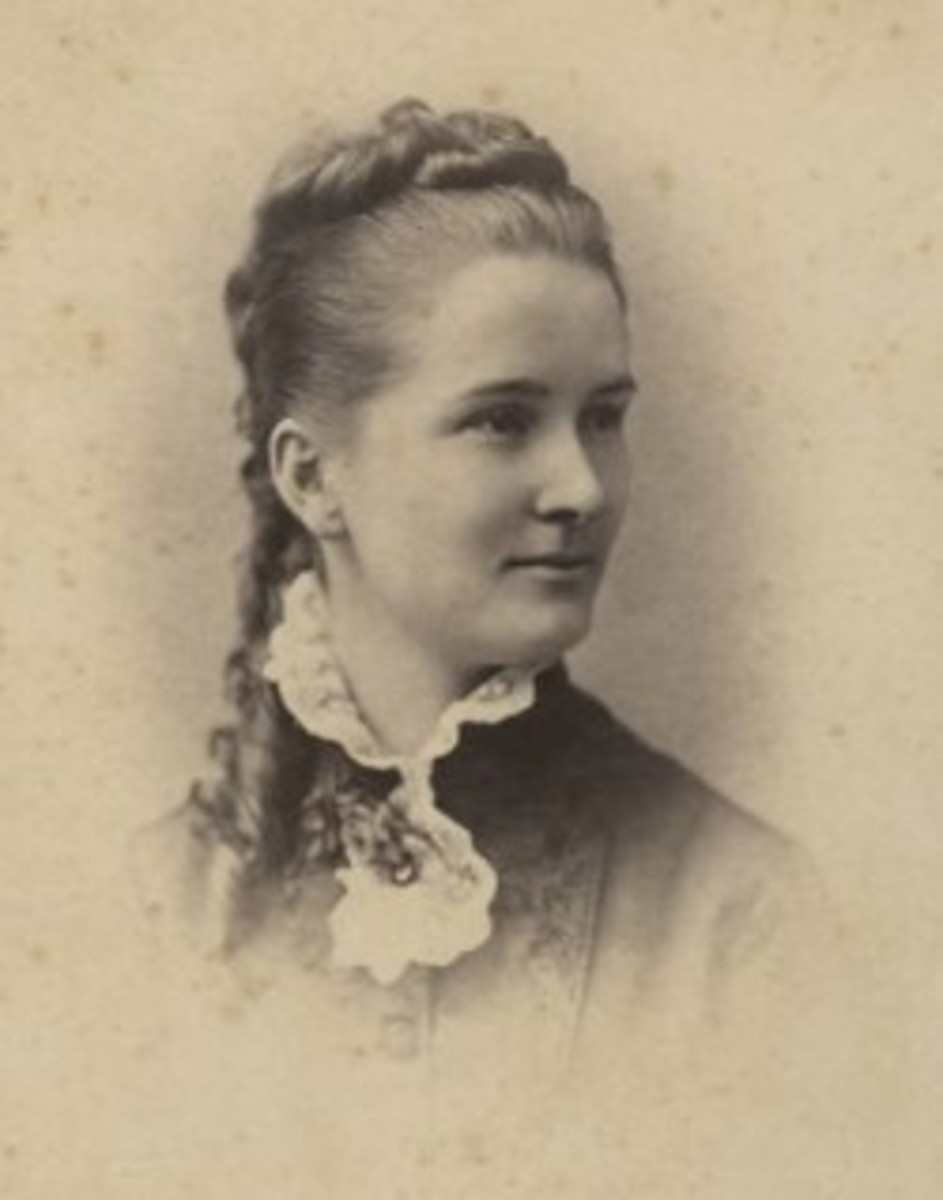 Hankins (previously Miller), Eva Ann (Perkins) (1858–1942)
×
Milton Hook, Ed.D. (Andrews University, Berrien Springs, Michigan, the United States). Hook retired in 1997 as a minister in the Greater Sydney Conference, Australia. An Australian by birth Hook has served the Church as a teacher at the elementary, academy and college levels, a missionary in Papua New Guinea, and as a local church pastor. In retirement he is a conjoint senior lecturer at Avondale College of Higher Education. He has authored Flames Over Battle Creek, Avondale: Experiment on the Dora, Desmond Ford: Reformist Theologian, Gospel Revivalist, the Seventh-day Adventist Heritage Series, and many magazine articles. He is married to Noeleen and has two sons and three grandchildren.
First Published: October 2, 2020
Eva Perkins was an educator, editor, and administrator who served in homeland America and in South Africa alongside her first husband, Eli Miller, and her second husband, Ira Hankins.
Birth and Training
Eva Ann Perkins, only child of Joshua and Rachel Perkins, was born in Michigan in 1858. Her father passed away when she was six years old.1 She enrolled at Battle Creek College in 1874 in order to train as a teacher. At the time the building itself was not completed; so, her earliest classes were held in the publishing association offices as a temporary measure. She soon became an assistant to Professor Goodloe Harper Bell, gaining valuable teaching experience while advancing in her studies. She graduated in 1880, the second class to complete their course. In the same year she married Eli Burgess Miller who, in 1879, was among the first to graduate from the teaching course.2
Teaching Career
After graduation Eva and Eli became full-time staff members of Battle Creek College. Eva taught English language units.3 Eli specialized in the Natural Sciences and, later, Biblical History. "Professor and Mrs. Miller continued to teach in Battle Creek College until 1892."4
In 1892 Eva and Eli were appointed to pioneer what became known as Claremont Union College located on the outskirts of Capetown, South Africa. They began with only a few staff. Eli was principal, and Eva carried a major teaching load5 in addition to acting as bookkeeper and at times relieving the preceptress and matron.6 They returned to America in 1895 because of Eli's broken down health. He possibly struggled with tuberculosis. At times, Eva suffered from poor health too. There followed five unsettled years as they moved from one assignment to another, Eli repeatedly having to stop work in an effort to regain strength. First they spent a brief period teaching at Walla Walla College until April 1896 and then at Union College, Nebraska, until mid-1897. They sought respite in the cool climate of Colorado for twelve months and then returned to Union College, but within two weeks Eli had to cease work. They transferred to North Carolina where Eli seemed to improve; so, they returned to Colorado in June 1899 with plans to open a school for poor children but, once again, Eli's health failed. They moved back to Battle Creek, and it was there that Eli passed away on March 1, 1900, and was laid to rest in Oak Hill Cemetery.7
Eva returned to teaching at Battle Creek College. When the institution was closed and re-opened as Emmanuel Missionary College at Berrien Springs, Michigan, she transferred with it.8 Soon after she was elected as the education secretary of the Indiana Conference. In 1903 she married widower Ira Hankins, who had served in South Africa but was then the president of the Indiana Conference.9
Eva and Ira responded to an invitation to once again serve in South Africa. On October 21, 1903, they sailed from New York for their assignment,10 Ira initially joining the ministerial team and Eva accepting the education portfolio in the South African Union Conference.11 In 1905 she transitioned to the Sabbath School portfolio and held that role for two years.12 For several years Ira was vice-president of the South African Union Conference but increasingly gravitated to editorial work with the South African Sentinel. For years Eva assisted him with the periodical in an unofficial capacity until he retired in 1921.13
Retirement
South Africa possessed a sentimental bond for both Eva and Ira, having toiled there for many productive years in mission service. They lingered before returning to America in 1923. On arrival they first went to Pisgah Rural Sanitarium in Candler, North Carolina. For a brief period in 1925 they stayed with friends in Madison, Tennessee, and finally settled in a cottage at Paradise Valley Sanitarium in National City, California.14
Ira passed away on January 25, 1937, at Paradise Valley Sanitarium and was interred in Glen Abbey Memorial Park, Bonita, California.15 When Eva passed away five years later, a funeral service was held at Paradise Valley Sanitarium, and her body was brought to the Oak Hill Cemetery in Battle Creek for burial on January 12, 1942, in the same plot with her first husband, Eli Miller.16
Sources
Cottrell, H[ampton] W. "Ira John Hankins." ARH, March 18, 1937.
"Elder I. J. Hankins and family…" ARH, October 29, 1903.
"Eva Ann (Perkins) Hankins." Find A Grave Memorial, 2021. Accessed August 14, 2021. https://www.findagrave.com/memorial/19578815/eva-ann-hankins.
Eva Miller Hankins. General Conference Office of Archives, Statistics, and Research, Silver Spring, Maryland. Work Service Records. Versatile Box 2753. Folder: Eva Miller Hankins. Document: "Sustentation File."
"Eva (Miller) Hankins." Lake Union Herald, March 17, 1942.
"Ira John Hankins." Find A Grave Memorial, 2021. Accessed August 14, 2021. https://www.findagrave.com/memorial/132008306/ira-john-hankins.
"Prof. E.B. Miller." ARH, March 13, 1900.
Seventh-day Adventist Yearbook. Battle Creek, Michigan: Seventh-day Adventist Publishing Association, 1884-1894.
Seventh-day Adventist Yearbook. Washington, D.C.: Review and Herald Publishing Association, 1904-1921.
Notes