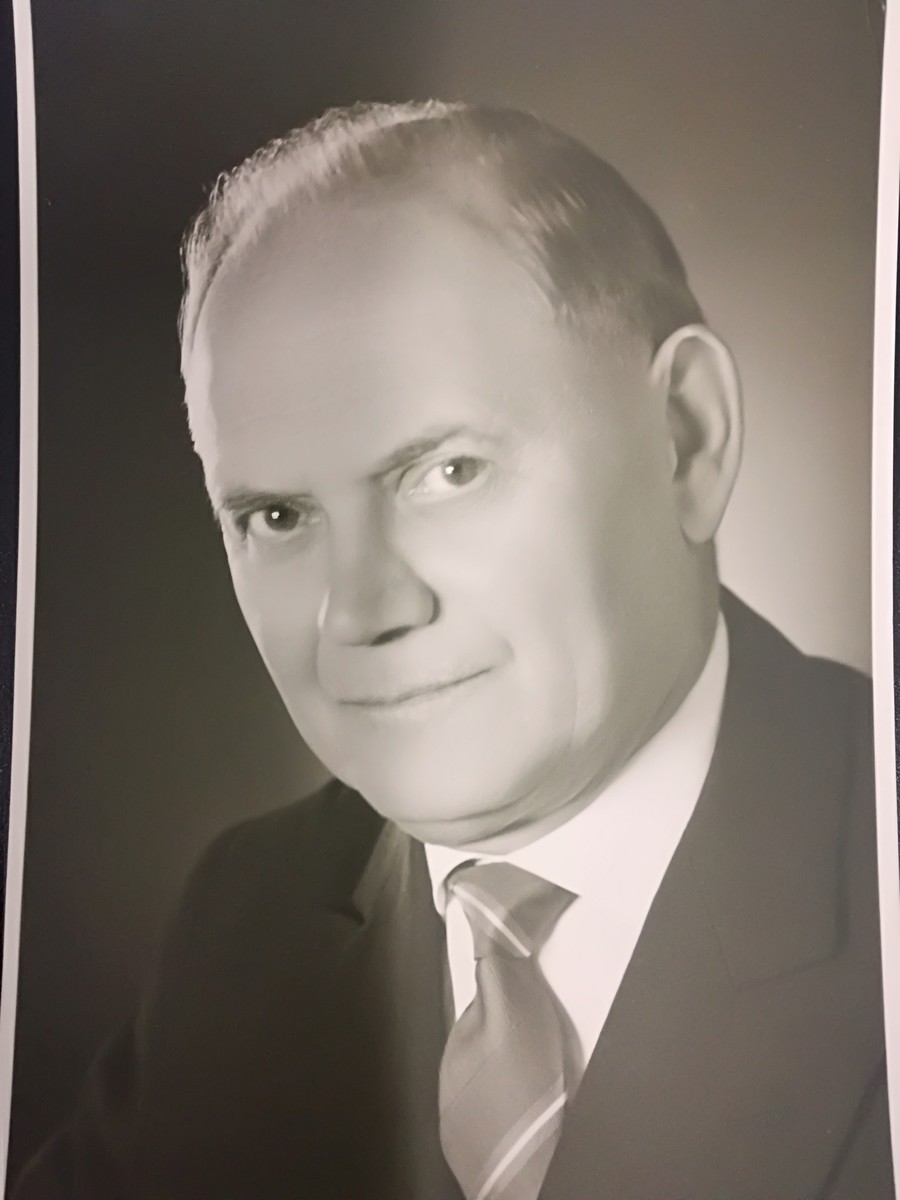 Hambrock, Friedrich (1890–1985)
×
Chigemezi Nnadozie Wogu, MTS, is a Ph.D. student at the Vrije Universiteit, Amsterdam, the Netherlands and a research associate at the Institute of Adventist Studies in Friedensau Adventist University, Germany. At Friedensau, he manages the Encyclopedia of Seventh-day Adventist research project for some parts of Europe. Wogu is a junior member of the Netherlands School for Advanced Studies in Theology and Religion. He is co-editor to Contours of European Adventism: Issues in the History of the Denomination in the Old Continent (Möckern: Institute of Adventist Studies, Friedensau Adventist University, 2020).
Daniel Heinz, Ph.D., is director of the Historical Archives of Seventh-day Adventists in Europe located at Friedensau Adventist University, Germany. He did his ministerial studies at Bogenhofen Seminary and further studies at the Protestant Theological Faculty of the University in Vienna. His Ph.D. is in modern church history and Adventist studies from Andrews University. Some of his publications include Church, State, and Religious Dissent: A History of Seventh-day Adventists in Austria, 1890–1975 (Frankfurt am Main, 1993) and So komm noch diese Stunde. Luthers Reformation aus Sicht der Siebenten-Tags-Adventisten (Lüneburg, 2016).
First Published: January 29, 2020
Friedrich Hambrock was a dedicated minister, administrator, and mission director in Germany in the 1900s.
Early Years and Education
Friedrich Hambrock was born in December 1890 in Stöckendrebber near Hannover to Adolph and Marie Voigt Hambrock. His father was a farmer and horse breeder. He was educated by his mother in the Adventist faith and was baptized in 1906 at the age of 15 in Bremen. Immediately after that he attended the seminary at Friedensau until 1909. He began working (presumably as a colporteur) in January 1909 at Neumünster, Germany. His formative years as a pastor saw him in the following cities: Rostock and Schwerin (1910-11), Stralsund (1912-13), Berlin (1913-1920, intermittently). He was ordained in 1915 in Berlin in a ceremony conducted by the leaders of the Adventist Church in Germany, Ludwig Richard Conradi, and Heinrich Franz Schuberth.1
Ministry
Beginning in 1920 he worked as a pastor in Dresden. At the same time, he worked as a department director in charge of the Missionary Volunteer, Sabbath School, and Home Missionary departments for the Northeast Saxony Conference.2 He worked as a pastor in Insterburg (1926-29) and Königsberg (1929-1934), East Prussia. In 1929, he was transferred to the East Prussia Conference in Königsberg to also serve as department director in charge of the Sabbath School, Youth, and Home Missionary Departments.3 He was president of the same conference in 1929-30.4
From 1934 on, Hambrock worked as the president of the West Saxonian Conference,5 taking over from G. L. Bahr.6 He was responsible for the church in the painful period of National Socialism and World War II. Hambrock lost his son during the war. Another major calamity was that the Adventhaus of Cheminitz, the most representative place of worship in the conference, was damaged by bombing.7 The building was reconstructed in 1946 with the help of the state authorities, and the large building was reopened for worship. There were as many as 900 members in attendance during worship services. Soon about 200 baptisms were conducted in the city of Chemnitz. That same year his wife and little son died.8 Hambrock was left alone with his daughter, a nurse.9
Towards the end of 1949, he was elected president of the Northeast Saxony Conference in Dresden.10 When he left Chemnitz in 1949 to take up his duties as president in Dresden, the Adventist community numbered about 600 members, the highest number it had been. In Dresden, Hambrock did construction work, especially in the construction of the new "Adventhaus" church building in the district of Striesen. In 1954 he was elected president of the East German Union Conference.11 He was in this position until 1961 during the GDR government,12 and he retired in 1962.13 Even when he retired from the ministry, he took an active part in the development of the church in the GDR and around the world.14
Contribution and Death
Serving in difficult times, Friedrich Hambrock was important to the consolidation of Adventism in Germany during and after the war. He distinguished himself as an experienced pastor who sought reconciliation between warring parties. He died in Dresden on July 31, 1985. He was buried August 6, 1985 at the Annen Cemetery in Dresden-Löbtau. At the time of death, he was the oldest living pastor in Germany.15
Sources
Conradi, L. R. "General Meetings in Europe." ARH, May 20, 1915.
Fankhanel, P. "Greetings from Germany." Northern Union Outlook, December 10, 1957.
Hambrock, F. "Jugendarbeit in Ostpreußen." Adventbote, November 1927.
Heinz, D. "Hambrock, Friedrich." In Sächsische Biografie, Institut für Sächsische Geschichte und Volkskunde e.V., edited by Martina Schattkowsky. Accessed July 20, 2018, http://saebi.isgv.de/biografie/Friedrich_Hambrock_(1890-1985)
Hölzel, C. "Friedrich Hambrock Verstorben." Adventgemeinde, October 1985.
Lahr, E. L. "Westsächsische Vereinigung." Adventbote, October 1934.
Seventh-day Adventist Yearbook. Washington, D.C.: Review and Herald Publishing Association, 1926, 1927, and 1963.
Notes