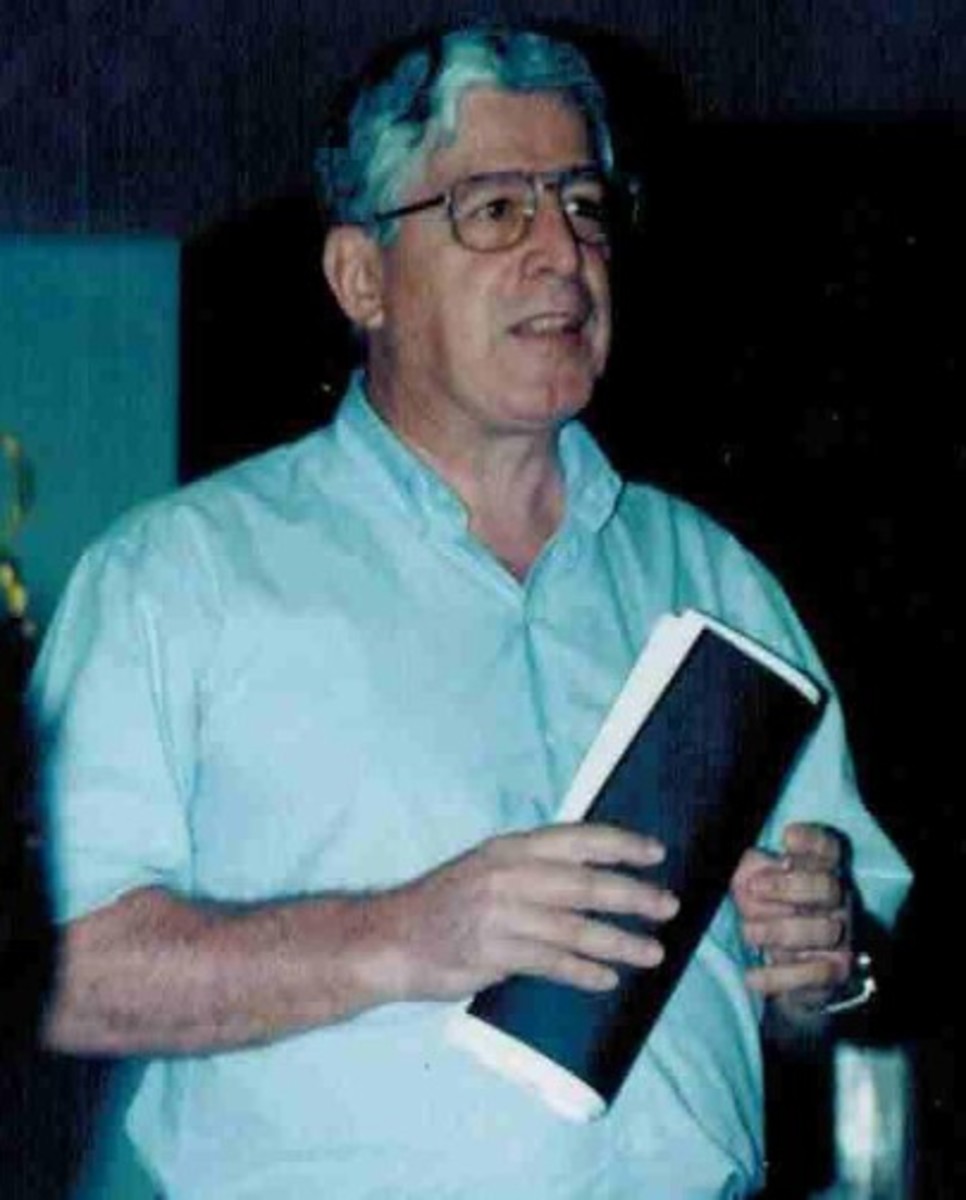 Stabenow, Irineu (1944–2003)
×
The Brazilian White Center – UNASP is a team of teachers and students at the Brazilian Ellen G. White Research Center – UNASP at the Brazilian Adventist University, Campus Engenheiro, Coelho, SP. The team was supervised by Drs. Adolfo Semo Suárez, Renato Stencel, and Carlos Flávio Teixeira. Bruno Sales Gomes Ferreira provided technical support. The following names are of team members: Adriane Ferrari Silva, Álan Gracioto Alexandre, Allen Jair Urcia Santa Cruz, Camila Chede Amaral Lucena, Camilla Rodrigues Seixas, Daniel Fernandes Teodoro, Danillo Alfredo Rios Junior, Danilo Fauster de Souza, Débora Arana Mayer, Elvis Eli Martins Filho, Felipe Cardoso do Nascimento, Fernanda Nascimento Oliveira, Gabriel Pilon Galvani, Giovana de Castro Vaz, Guilherme Cardoso Ricardo Martins, Gustavo Costa Vieira Novaes, Ingrid Sthéfane Santos Andrade, Isabela Pimenta Gravina, Ivo Ribeiro de Carvalho, Jhoseyr Davison Voos dos Santos, João Lucas Moraes Pereira, Kalline Meira Rocha Santos, Larissa Menegazzo Nunes, Letícia Miola Figueiredo, Luan Alves Cota Mól, Lucas Almeida dos Santos, Lucas Arteaga Aquino, Lucas Dias de Melo, Matheus Brabo Peres, Mayla Magaieski Graepp, Milena Guimarães Silva, Natália Padilha Corrêa, Rafaela Lima Gouvêa, Rogel Maio Nogueira Tavares Filho, Ryan Matheus do Ouro Medeiros, Samara Souza Santos, Sergio Henrique Micael Santos, Suelen Alves de Almeida, Talita Paim Veloso de Castro, Thais Cristina Benedetti, Thaís Caroline de Almeida Lima, Vanessa Stehling Belgd, Victor Alves Pereira, Vinicios Fernandes Alencar, Vinícius Pereira Nascimento, Vitória Regina Boita da Silva, William Edward Timm, Julio Cesar Ribeiro, Ellen Deó Bortolotte, Maria Júlia dos Santos Galvani, Giovana Souto Pereira, Victor Hugo Vaz Storch, and Dinely Luana Pereira.
First Published: January 29, 2020
Irineu Stabenow, pastor and administrator, was born August 10, 1944, in the city of Afonso Cláudio, state of Espírito Santo, Brazil.1 He was the son of Adventist parents—Alberto Stabenow (1919-2013) and Holdina Storch Stabenow (1920-1996).2 His parents had five other children: Irene, Carlos, Edilberto, Ivone (1948-1949), and Olga (1951-1951).3
Soon after his birth it was discovered that Irineu had several tumors in the upper part of his body, the cause of which was unknown. After a year of unsuccessful treatment, his parents decided to dedicate him to God, with the promise that if he were healed, they would lead him to the goal of becoming an Adventist pastor. They confirmed the pact at dawn when, under a tree, they dedicated the life of the child through a prayer offered by Pastor Ernesto Roth. By divine providence, the next morning Irineu was healed, with only scars left on his skin. This was the beginning of his future career as a minister of the gospel.4
Irineu spent his childhood in the region of Sobreiro, in the interior of the municipality of Afonso Cláudio, currently belonging to the city of Laranja da Terra, state of Espírito Santo. His parents were careful to instruct him and his brothers in biblical teachings. In their home they sought to put God first, encouraging the study of the Sabbath School lesson and attendance at church services.5 The maternal grandparents, Frederico and Guilhermina Zahn Storch, also participated in the religious upbringing of the children. Irineu was baptized by Pastor Godofredo Ludwig on October 9, 1956, when he was 12 years old, in the Adventist church of Ribeirão.6 As a teenager, he and his parents participated in the construction of the Adventist church of Sobreiro, that was dedicated on November 1961.7 During construction he became seriously ill after stepping on a nail and contracting tetanus, but after prayers his health was restored.8
He attended elementary school at the Adventist school of Ribeirão, district Sobreiro, that currently belongs to the municipality of Laranja da Terra.9 Since there was no Adventist high school where he lived, he moved with two of his brothers to the city of Petrópolis, state of Rio de Janeiro, where they attended Petrópolis Adventist Academy. In 1964 he graduated from technical high school with a focus on accounting.10 The following year he went to Brazil College where he began the theology course. He graduated in 1968, ready to fulfill the promise made by his parents.11
On December 22, 1968, he married Maria Eugênia de Souza Simões da Silva (1945-), a Portuguese immigrant, who he first met at Petrópolis Adventist Academy. She was also involved in denominational service. She worked for 12 years at the Voice of Prophecy office in Rio de Janeiro as typist and secretary to Pastor Roberto Rabello. She also worked as a secretary at Silvestre Adventist Hospital and at Belem Adventist Hospital. From their union two children were born: Cristiane (1974-) and Irineu (1976-). In addition to theology, Irineu also studied business administration at Bennett College and a program in Hospital Administration at Pontifical Catholic University, both institutions in the city of Rio de Janeiro.12
His first position in Adventist institutions (1969-1971) was at the Brazil Food Factory in the city of Santo Amaro, state of São Paulo.13 Then he was assigned to be head of purchasing of Silvestre Adventist Hospital in Rio de Janeiro, and he worked there until January 1978.14 He next accepted the invitation to work as managing director of Belem Adventist Hospital, state of Pará, which he managed for about 17 years.15 Under his management, the institution was modernized and expanded greatly, in spite of financial difficulty.16 While in Pará he had the opportunity to participate in the construction of several churches, and he assisted churches from the Telégrafo and Stélio Maroja neighborhoods in the city of Belém. He was ordained to the ministry on November 3, 1984, in a ceremony officiated at by Pastor Carlos Borda.17 Simultaneously, from 1986 to 1987, he worked as director of the Health and Temperance Department of the North Brazil Union.18
In 1995 he returned to Rio de Janeiro to accept the invitation of East Brazil Union Conference to work as managing director of Silvestre Adventist Hospital. Under his management the institution had significant growth with the expansion of the number of beds and the establishment of computer tomography and lithotripsy. At the same time, the building for the Medical Center of the Botafogo neighborhood was also acquired.19 Irineu stayed in the position for about eight years,20 until, in July 2003, he was assigned to pastor the district of Parada de Lucas in Rio de Janeiro.21
Irineu didn't retire because on August 5, 2003, he died at the age of 58 due to an acute myocardial infarction in the city of Nova Friburgo, state of Rio de Janeiro. He was buried in the cemetery of São João Batista in the city of Rio de Janeiro. Subsequently his body was transferred to the cemetery of the municipality of Rio das Ostras in the same state.22 In honor of the services rendered, a place of study at the Adventist school of Itaboraí, in the city of Rio de Janeiro, was named Espaço Cultural Irineu Stabenow.23 His life was an example of how God can use those who are willing to fulfill a promise to serve Him, even if made by his parents when he was a child.
Sources
"Holdina Stabenow." Revista Adventista, year 92, n. 7, July 1996, 31. Accessed September 27, 2017, http://acervo.revistaadventista.com.br.
"Irineu Stabenow." Revista Adventista, year 98, n. 10, October 2003, 38. Accessed September 27, 2017, http://acervo.revistaadventista.com.br.
Rodolpho Belz. "Nótulas do Este: Inauguração de Sobreiro-Espírito Santo." Revista Adventista, year 56, n. 11, November 1961, 29-30. Accessed September 27, 2017, http://acervo.revistaadventista.com.br.
Seventh-day Adventist Yearbook. Washington, D.C.: Review and Herald Publishing Association, 1972, 1978-79, 1987-88, 1995-96, 2003. Accessed September 27, 2017, https://www.adventistyearbook.org/.
"Supernanny Visita Colégio Adventista em Itaboraí." Revista Adventista, February 2014, year 108, n. 1269, 40. Accessed September 27, 2017, http://acervo.revistaadventista.com.br.
Notes