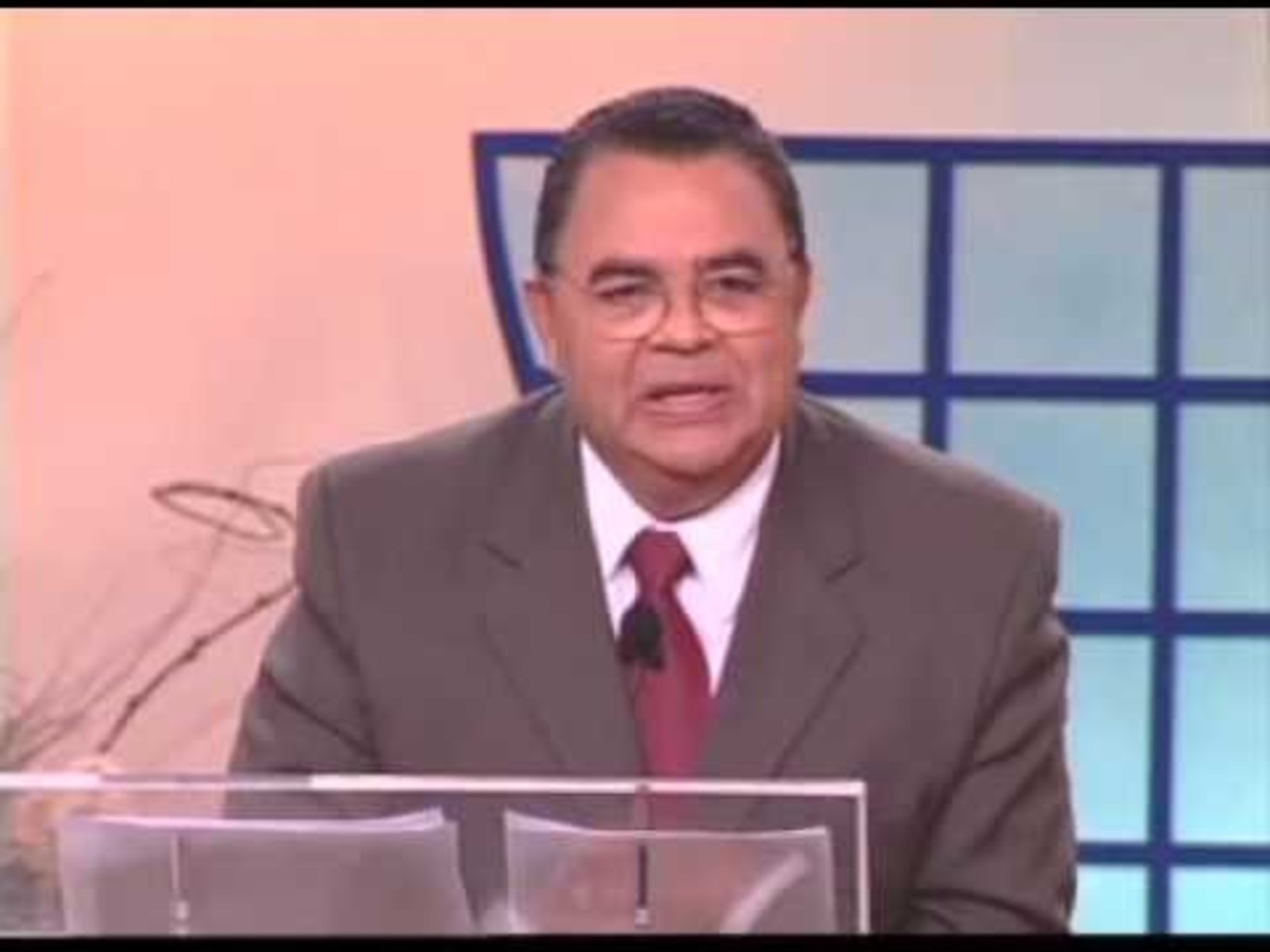 Viana, José Mascarenhas (1939–2007)
×
The Brazilian White Center – UNASP is a team of teachers and students at the Brazilian Ellen G. White Research Center – UNASP at the Brazilian Adventist University, Campus Engenheiro, Coelho, SP. The team was supervised by Drs. Adolfo Semo Suárez, Renato Stencel, and Carlos Flávio Teixeira. Bruno Sales Gomes Ferreira provided technical support. The following names are of team members: Adriane Ferrari Silva, Álan Gracioto Alexandre, Allen Jair Urcia Santa Cruz, Camila Chede Amaral Lucena, Camilla Rodrigues Seixas, Daniel Fernandes Teodoro, Danillo Alfredo Rios Junior, Danilo Fauster de Souza, Débora Arana Mayer, Elvis Eli Martins Filho, Felipe Cardoso do Nascimento, Fernanda Nascimento Oliveira, Gabriel Pilon Galvani, Giovana de Castro Vaz, Guilherme Cardoso Ricardo Martins, Gustavo Costa Vieira Novaes, Ingrid Sthéfane Santos Andrade, Isabela Pimenta Gravina, Ivo Ribeiro de Carvalho, Jhoseyr Davison Voos dos Santos, João Lucas Moraes Pereira, Kalline Meira Rocha Santos, Larissa Menegazzo Nunes, Letícia Miola Figueiredo, Luan Alves Cota Mól, Lucas Almeida dos Santos, Lucas Arteaga Aquino, Lucas Dias de Melo, Matheus Brabo Peres, Mayla Magaieski Graepp, Milena Guimarães Silva, Natália Padilha Corrêa, Rafaela Lima Gouvêa, Rogel Maio Nogueira Tavares Filho, Ryan Matheus do Ouro Medeiros, Samara Souza Santos, Sergio Henrique Micael Santos, Suelen Alves de Almeida, Talita Paim Veloso de Castro, Thais Cristina Benedetti, Thaís Caroline de Almeida Lima, Vanessa Stehling Belgd, Victor Alves Pereira, Vinicios Fernandes Alencar, Vinícius Pereira Nascimento, Vitória Regina Boita da Silva, William Edward Timm, Julio Cesar Ribeiro, Ellen Deó Bortolotte, Maria Júlia dos Santos Galvani, Giovana Souto Pereira, Victor Hugo Vaz Storch, and Dinely Luana Pereira.
First Published: November 11, 2021
José Mascarenhas Viana was a pastor, evangelist, and teacher in Brazil.
José Mascarenhas Viana was born on April 22, 1939, in the city of Recife, Pernambuco, Brazil. The son of José Mário de Aquino Viana and Maria dos Prazeres Gomes Viana, he had five siblings: Alfredo, Ivete, Ivonete, João, and Inês. Born in a Catholic family, he encountered the Adventist message while still in his childhood, when his mother and oldest brother Alfredo were baptized into the Adventist faith through the Voice of Prophecy radio program. From then on, Alfredo and his siblings began to hold a Sabbath School class in their home with their neighbors, taking advantage of the fact that their father, who did not allow them to go to church, was working. José was baptized on December 13, 1952, at the Recife Central Adventist Church by Pastor José Baracat.1
Viana began his education at a state public school in Recife. To complete his primary education, in 1956 he enrolled at the Northeast Brazil Academy (ENA) in Pernambuco, where in 1958, he graduated from a technical secondary education course in Accounting. The following year, he entered the Theology program at ENA, but in 1961 transferred to Brazil College (today UNASP-SP) in the city of São Paulo, where he graduated from Theology in 1962.2
While studying, he met Vasti Alves de Souza, whom he married shortly after graduation on February 13, 1963. The ceremony was held at the campus church by Pastor Jairo Tavares de Araújo. From their marriage, two children were born: Ricardo and Joyce. His wife greatly supported him in his ministry, working in the music department of the various churches, conducting children and adult choirs, and leading the children's Sabbath Schools. In 1994, she was appointed as the first director of the Women´s Department of the South American Division.3
Viana began his pastoral ministry in 1963 at the Northeast Brazil Mission, where he held two public conferences in the cities of Mossoró and Areia Branca in the state of Rio Grande do Norte. As a result, 60 people were baptized. Afterwards, he conducted evangelistic series' in the city of Natal, and later accepted a call to pastor the Adventist Church of Água Fria in Recife in the state of Pernambuco.4
In 1965, he moved to the United States in order to pursue a master's degree in Theology at Andrews University, graduating the following year with his thesis about Inductive Bible Teaching. After his return to Brazil in 1968, he was sent to the Rio-Minas Conference, where he pastored the Madureira church in the city of Rio de Janeiro.5 The following year, he became director of the Public Relations, Temperance, and Youth departments at the same conference,6 and on December 13, 1969, he was ordained into the pastoral ministry. Afterwards, in 1970 he was appointed as Ministerial Secretary and Director of the Evangelism Department for the East Brazil Union Conference.7
As the evangelist leader of the Field, in May 1970 he held a public evangelistic series in a tent auditorium in the district of Guadalupe in the city of Rio de Janeiro, reaching about 400 interested students. Following that, he held two simultaneous series in Salvador, Bahia, using both the Central Church hall and the tent auditorium, which resulted in the conversion of 300 people into the Adventist faith.89
In 1971, Viana was appointed as leader of the Temperance and Youth departments of the South American Division headquartered in Uruguay.10 During his term, he promoted the first South American biblical contest in 1973.11 In addition, he held an evangelistic conference in Belém do Pará, leading more than 100 people into baptism.12 In 1974, he held courses for the young people in the northern region of Brazil13, and in 1975, he directed a conference in Belém alongside Pastor John Hancock, youth leader of the General Conference.14
In 1977, with the purpose of obtaining a doctorate degree, Viana entered the Nossa Senhora da Assunção College with a project in the area of Liberation Theology and Basic Ecclesial Communities. However, he did not complete the program.15 Viana was invited to join the Adventist work again in 1987 when he accepted a call to teach at Bahia Adventist Academy (FADBA). There, he taught Historical Theology and Christian Ethics and Philosophy until 1991.16 During this period, he was a lecturer at the first Youth Congress of Paraná Conference in 1989.17
In 1992, he was appointed as pastor of the Salvador district in the Bahia Conference.18 Afterwards, he served as associate ministerial secretary of the South American Division from 1994 to 1999.19 During this period, he established a project with the aim of reaching evangelical pastors. The first Seminar for Evangelical Pastors of the Federal District took place in June 1995 in the auditorium of the Brazil Bible Society in Brasília. At that occasion, besides the lectures, the pastors received Adventist literature and a subscription to the publication O Ministério (Ministry Magazine).20 In November of the same year, Pastor Viana participated in the fourth Congress of the São Francisco Valley in Petrolina in the state of Pernambuco, reaching an attendance of more than two thousand people.21
In 1998, he participated in the first Pathfinders Leadership Camporee of the South American Division, which was held in Chile.22 The following year, he led a 30-day evangelistic series at the Central Adventist Church in Manaus in the state of Amazonas, resulting in more than 200 baptisms.23 In 2000, he accepted a call to serve as evangelist for the Central Brazilian Union. In June, he gave twenty-seven lectures for a project of conferences named Esperança Para Viver [Hope for Living]. As a result, 170 baptisms were held at the Central São Paulo Church.24 The following year, Viana conducted another Esperança Para Viver seminar at the Mangueiras Church in the city of Tatuí, reaching an attendance of more than 800 people every day for a month.25
In 2004, he was appointed as pastor of the Pinheiros district in the city of São Paulo.26 Afterwards, in 2006, he was elected as ministerial secretary for the São Paulo Coference. However, not long after that, Viana was the victim of a heart attack and died on June 3, 2007, in Recife at the age of 68.27 He was buried in São Paulo on June 5.28
Pastor José Viana served the Adventist Church in Brazil for more than 40 years and is remembered as a great evangelist who reached thousands of people with his sermons. He also left a positive influence on many young people as a Theology teacher and as a lecturer for the youth across the South American Division territory.
Sources
"A Bíblia para o povo." Revista Adventista 95, no. 1 (January 1999).
"Belém em Chamas." Revista Adventista 68, no. 12 (December 1973).
Bezerra, Robenildo. "Curso de Liderança MV – Paulista Oeste." Revista Adventista 85, no. 1 (January 1979).
Borges, Michelson. "Esperança para viver." Revista Adventista 97, no. 8 (August 2001).
Chagas, Anísio. "Novas da Associação Rio-Minas." Revista Adventista 65, no. 11 (November 1970).
"Concurso leva jovens a estudar a Bíblia." Revista Adventista 103, no. 1206 (December 2008).
"Congresso de Jovens em Belém." Revista Adventista 70, no. 4 (April 1975).
"Congresso em Petrolina ressalta crescimento evangelístico." Revista Adventista 91, no. 12 (December 1995).
"Curso de Liderança MV – Paulista Oeste." Revista Adventista 85, no. 1 (January 1989).
"José Mascarenhas Viana obituary." Revista Adventista 102, no. 1190 (July 2007).
Lessa, Rubens. "Lições de vida." Revista Adventista 102, no. 1190 (July 2007).
Lindquist, Lícius O. "À sombra do vulcão." Revista Adventista 94, no. 3 (March 1998).
"Rápidas," Revista Adventista 100, no. 2 (February 2005).
"Rápidas." Revista Adventista 98, no. 11 (November 2002).
"Realizado o I Congresso da Juventude Paranaense." Revista Adventista 86, no. 1 (January 1990).
"Seminário adventista reúne pastores evangélicos em Brasília." Revista Adventista 91, no. 7 (July 1995).
"Seventh-day Adventist Yearbook. Washington, D.C.: Review and Herald Publishing Association. Various years.
Talbot, Antônio. "Mais de 300 Adventistas em 3 Meses." Revista Adventista 66, no. 7 (July 19710.
"União Norte." Revista Adventista 69, no. 8 (August 1974).
Notes