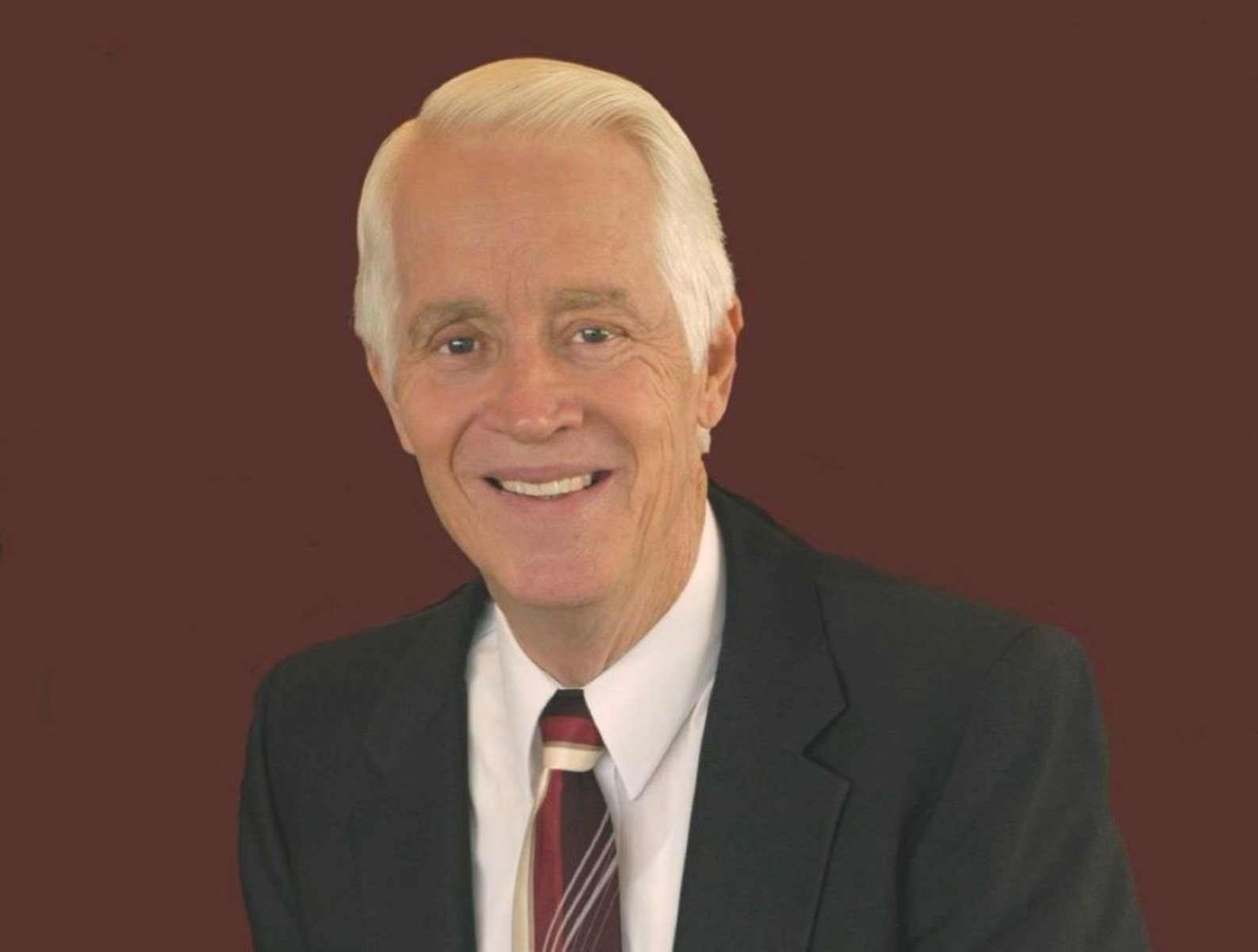 O'Ffill, Richard Wesley (1940–2020)
×
Milton Hook, Ed.D. (Andrews University, Berrien Springs, Michigan, the United States). Hook retired in 1997 as a minister in the Greater Sydney Conference, Australia. An Australian by birth Hook has served the Church as a teacher at the elementary, academy and college levels, a missionary in Papua New Guinea, and as a local church pastor. In retirement he is a conjoint senior lecturer at Avondale College of Higher Education. He has authored Flames Over Battle Creek, Avondale: Experiment on the Dora, Desmond Ford: Reformist Theologian, Gospel Revivalist, the Seventh-day Adventist Heritage Series, and many magazine articles. He is married to Noeleen and has two sons and three grandchildren.
First Published: December 19, 2021
Richard O'Ffill, minister, missionary, educator, revivalist, and author, was a gifted organizer whose leadership was critical to expanding the purpose and international scope of Seventh-day Adventist Welfare Services (SAWS) in the years leading up to its renaming as Adventist Development and Relief Agency (ADRA) in 1984.
Early Life and Education
Richard Wesley O'Ffill was born on September 16, 1940, the son of Daniel Wesley O'Ffill and his wife Lillian (Lane).1 He was the eldest of four children. Daniel O'Ffill, a theology student at Union College, Lincoln, Nebraska, at the time of Richard's birth, graduated and entered Adventist ministry in 1941. The family moved frequently as his father filled ministerial assignments in the Texico, Kentucky-Tennessee, and Ohio Conferences.2 The O'Ffills were living in Newark, Ohio, when Richard left home to study theology at Washington Missionary College (now Washington Adventist University) in Takoma Park, Maryland.
During his preparation for ministry Richard demonstrated leadership qualities in a number of student organizations. He was elected as the pastor for the Students' Association (SA) in 1959, the same year that Betty Mae Eldridge, whom he would later marry, was the elected secretary of the SA.3 Among other offices, he was president of the campus chapter of the American Temperance Society for 1960-1961.4 In 1962 Richard was awarded his bachelor of arts degree in theology from Andrews University, in affiliation with Washington Missionary College.5 Richard and Betty married and he accepted an appointment to minister in Ohio.
Ohio and Pakistan
After an internship in the Columbus district, O'Ffill was called to pastor a district with three churches—Medina, Wooster and Millersburg.6 He gave evidence of his skill and initiative as a communicator in 1965 when he began recording and broadcasting five-minute devotionals to be aired on WWST radio in Wooster, just before the evening news.7 The time-slot was extended to ten-minutes later in the same year.8 O'Ffill led the Wooster church in clearing the debt on a new worship center and took part in its dedication on November 19, 1965.9 He was ordained to the gospel ministry during the summer of 1966 at the Ohio Conference annual camp meeting at Mount Vernon Academy.10
Soon after his ordination O'Ffill was appointed to overseas mission service in West Pakistan. The O'Ffill family sailed from New York on December 20, 1966, for a month-long voyage aboard a cargo vessel.11 Richard ministered as a Bible teacher and pastor at the Pakistan Union School where Betty did some teaching as well.12 He later transferred to departmental work, holding the portfolios of Lay Activities (later renamed Personal Ministries), Sabbath School, and the Young People's and Missionary Volunteer work in the Pakistan Union.13
SAWS Leadership
In 1970 the O'Ffills returned to America and settled in Washington state where Richard took up the roles of chaplain and Bible teacher at Auburn Adventist Academy and pastor of the Auburn Seventh-day Adventist Church near Seattle.14 However, he still found the allure of overseas mission service irresistible. For that reason he enthusiastically accepted an appointment to Chile in 1972. It would serve to stamp him as an apostle to the poor and those stricken by disaster. In Chile O'Ffill became the first director of the Seventh-day Adventist World Service (SAWS), the welfare agency of the church, in that region of the world. It was there that he learned to speak the Spanish language.15 After furlough O'Ffill returned to Chile in mid-1975 to continue his work with SAWS and accept the extra role of youth director for the Chile Union Mission.16
SAWS reached a milestone in May 1977 when O'Ffill arranged a contract with Chilean government officials to regularly provide 150,000 free meals for malnourished children. These were financed by the United States Food for Peace program and distributed through the Chilean hospitals and health clinics. A follow-up program by trained church volunteers gave instruction in health and hygiene principles.17
In Chile O'Ffill demonstrated a remarkable ability to organize the logistics of complex humanitarian aid projects. This success led to his appointment in 1978 to be assistant manager of SAWS at General Conference headquarters in Washington, D.C.18 O'Ffill's work took him to many parts of the world. In November 1979 he travelled to Thailand to organize personnel, supplies and facilities for Cambodian refugees fleeing political unrest. In a co-operative arrangement with other aid agencies in the area, O'Ffill and SAWS were tasked with providing medical aid for the refugees. He also established field kitchens supplying high-protein food and arranged grants for farmers to grow their own rice and vegetables.19
When Hurricane Allen tore through Haiti and St Lucia in 1980 SAWS dispatched re-building materials and clothing. High protein food and clothing was sent to Ethiopia devastated by drought, famine and war.20 While Richard was busily engaged with SAWS Betty was serving as administrative secretary in the Public Affairs and Religious Liberty Department of the General Conference.21
In 1980 O'Ffill succeeded Howard Burbank as executive director of SAWS.22 The agency was restructured in 1983 and renamed Adventist Development and Relief Agency (ADRA). O'Ffill was then assigned to mobilize and direct a sub-department titled the Africa Bureau.23
Florida Conference Years
In 1984 O'Ffill accepted a call to serve as associate director of the Community Services, Health, and Inner City departments in the Florida Conference.24 For more than two decades he continued in varied departmental roles involving community service, health, and church ministries. He initiated men's ministries in the Florida Conference in 1994.25
O'Ffill also became known as a revivalist, a popular preacher at camp meetings around the world, a speaker on the Three Angel's Broadcasting Network and a frequent guest at Crosstalk produced by Laymen Ministries. The year 2004 marked the end of two decades of fruitful ministry in Florida and beyond.26 O'Ffill also published eight books on topics such as prayer, the Christian family, spiritual growth, and church mission.
Richard and Betty O'Ffill remained in Florida during retirement years, regularly attending the Apopka Seventh-day Adventist Church.27 Richard battled Parkinson's disease for approximately ten years before he passed away on July 29, 2020, in Orlando. Closest kin left looking forward to the Resurrection were Betty and their children Richard, Jr., Dan, Cindy and Kathy.28
Books by Richard O'Ffill
Transforming Prayer (Review & Herald, 1999)
Expect Great Things: How to be a Happy, Growing Christian (Review & Herald, 2001)
Lord, Keep Your Mansions – Just Save My Children (Review & Herald, 2002)
Standing Firm (Review & Herald, 2003)
If With All Your Heart: A God Seeker's Guide to Effective Prayer (Review & Herald, 2004)
Lord, Save My Family Before it's Too Late (Pacific Press, 2005)
Lord, Save My Church: Tackling the Tough Issues (Pacific Press, 2007)
The Fruit of the Spirit: It's What You Are That Counts (Pacific Press, 2009)
Tras Sus Huellas (Following His Footsteps) (Inter American Division Publishing Association, 2012).
Sources
"ADRA Mourns the Loss of Former Leader Richard W. O'Ffill." ARH, September 2020.
Beeler, Charles R. "Weekend Camp Meeting." Columbia Union Visitor, August 11, 1966.
Burbank, Howard D. and M. G. Townend, Richard W. Weismeyer. "SAWS Aids Refugees in Southeast Asia." ARH, February 7, 1980.
Burbank, H. D. "SAWS Signs Child Relief Contract." ARH, August 18, 1977.
"Campus Clubs Organise for School Year." Columbia Union Visitor.
"Campus News." Columbia Union Visitor, June 30, 1960.
"Daniel Wesley O'Ffill." FamilySearch, Intellectual Reserve, 2021. Accessed April 28, 2021, https://www.familysearch.org/tree/pedigree/landscape/9N8H-RTJ.
Earnhardt, Crystal. "Celebrating the Continuing Legacy of Richard O'Ffill Sr." Spectrum, September 5, 2020. Accessed March 7, 2021, https://spectrummagazine.org/interviews/2020/celebrating-continuing-legecy-richard-offill-sr.
"Elder and Mrs R.W. O'Ffill . . . ." Columbia Union Visitor, December 29, 1966.
Hudgins, Franklin W. "Monthly Newsletters Issued by Five District Pastors." Columbia Union Visitor, January 27, 1966.
Hudgins, Franklin W. "Wooster Church Dedicated." Columbia Union Visitor, December 23, 1965.
Hudgins, F. W. "Wooster Pastor Conducts Radio Program." Columbia Union Visitor, February 4, 1965.
"O'Ffill Accepts Pastorate at Strasburg-Front Royal," Columbia Union Visitor, February 21, 1969.
O'Ffill, Betty. "A Mother of Teenagers." ARH, July 1, 1982.
O'Ffill, R. W. "Please Give Me Food: ADRA Reports From Africa." ARH, April 5, 1984.
O'Ffill, R. W. "SAWS Aids in Reconstruction." ARH, September 18, 1980.
O'Ffill, R. W. "Churches Represented at County Fairs." Columbia Union Visitor, November 4, 1965.
O'Ffill, R. W. "SAWS Gives Helping Hand to Victims of Disaster." ARH, April 26, 1979.
"On the Move." Columbia Union Visitor, December 29, 1966.
"Pastor's Message – Apopka SDA Church." Newsletter, August 1, 2020. Accessed April 7, 2021, https://apopkasdachurch.com/file/628/ASDA+Newsletter.
Pease, Norval F. "Columbia Union Graduates in Andrews Commencement." Columbia Union Visitor, July 5, 1962.
"Richard W. O'Ffill (AU '62) . . . ." ARH, November 20, 1975.
Seventh-day Adventist Encyclopedia. 2nd rev. edition. Hagerstown, MD: Review and Herald Publishing Association, 1996. S.v. "Adventist Development and Relief Agency International (ADRA)."
Seventh-day Adventist Yearbooks. Washington, D.C.: Review and Herald, 1963-1983.
Seventh-day Adventist Yearbooks. Hagerstown, MD.: Review and Herald, 1984-2004.
"Students Elect Officers." Columbia Union Visitor, May 7, 1959.
Notes