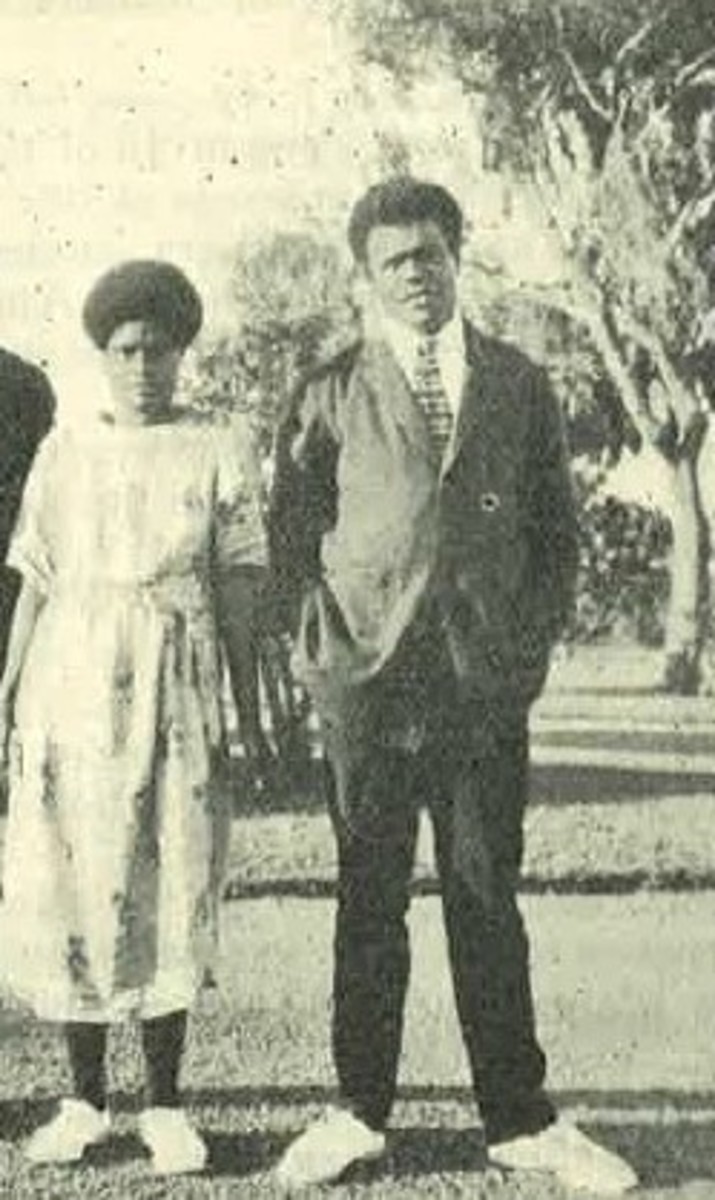 Daivalu, Ratu Tevita (c.1895–1928)
×
Milton Hook, Ed.D. (Andrews University, Berrien Springs, Michigan, the United States). Hook retired in 1997 as a minister in the Greater Sydney Conference, Australia. An Australian by birth Hook has served the Church as a teacher at the elementary, academy and college levels, a missionary in Papua New Guinea, and as a local church pastor. In retirement he is a conjoint senior lecturer at Avondale College of Higher Education. He has authored Flames Over Battle Creek, Avondale: Experiment on the Dora, Desmond Ford: Reformist Theologian, Gospel Revivalist, the Seventh-day Adventist Heritage Series, and many magazine articles. He is married to Noeleen and has two sons and three grandchildren.
First Published: December 22, 2021
Ratu Tevita Daivalu was a Fijian teacher and missionary to Papua New Guinea.
Early Life and Ministry
Ratu Tevita (David) Daivalu was born about 1895, the son of high chief Ratu Joni in the Colo District among the mountains of Viti Levu, Fiji. Tevita received a good education at the government school at Nasinu, northern Suva, where he subsequently was employed as a teacher. About 1920 he converted to the Seventh-day Adventist faith and attended Buresala Training School to become better acquainted with Scripture and prepare to work for the Adventist mission cause.1 At the close of the 1922 school year Tevita was one of five Buresala graduates appointed to teach at the various mission schools.2 He was chosen to teach at Buresala.
Appointment to Papua
Towards the end of 1924 the Australasian Union Conference executive committee requested the Fiji Mission executive committee to choose a promising Fijian worker to labor in Papua. Tevita and his wife Liviana were selected.3 On December 24, 1924 they sailed from Suva aboard the "Tofua" for Papua via New Zealand. They disembarked at New Zealand in order to attend the North and South New Zealand camp meetings. Then they resumed their voyage aboard the "Marama."4
Tevita and Liviana lived in the mission station at Bisiatabu, near Port Moresby, to assist William Lock and Gordon Engelbrecht. Apart from teaching elementary classes other typical duties included assistance with worship services and medical clinic cases, in addition to supervision of the gardens where students produced their own food supplies. Lock testified that Tevita, as a teacher and mentor, "gained the love and esteem of every boy and girl on the mission station."
Tevita was into his fourth year of service at Bisiatabu when he was stricken with the dreaded black-water fever. He was stretchered to the end of the forest track where a lorry drove him to Port Moresby Hospital. Engelbrecht stayed by his side for five days until the jaundice subsided. However, Tevita relapsed and passed away on May 23, 1928. Students belonging to the London Missionary Society kindly made a coffin for his body and he was laid to rest in the Samoan section of the Port Moresby Cemetery.5
Liviana returned home to Fiji with baby daughter Ana and a few months later gave birth to their second daughter.6 She had suffered from malaria and in her weakened condition contracted tuberculosis, passing away on December 26, 1928.7 In effect, both she and Tevita had sacrificed themselves in order to minister to others.
Sources
"A cablegram received at the Union…" Australasian Record, January 14, 1929.
"In accordance with a request…" Australasian Record, December 8, 1924.
Lane, R[oy] W. "Teachers' Institute Held at Buresala, Fiji." Australasian Record, October 2, 1922.
Lock, W[illiam] N. "The Death of Tevita Daivalu." Australasian Record, June 25, 1928.
"Ratu Tevita Daivalu and wife…" Australasian Record, January 19, 1925.
S[tewart], A[ndrew] G. "Another Missionary's Grave in Papua." Australasian Record, November 12, 1928.
Stewart, A[ndrew] G. "Death of Tevita Daivalu." Australasian Record, June 4, 1928.
Notes