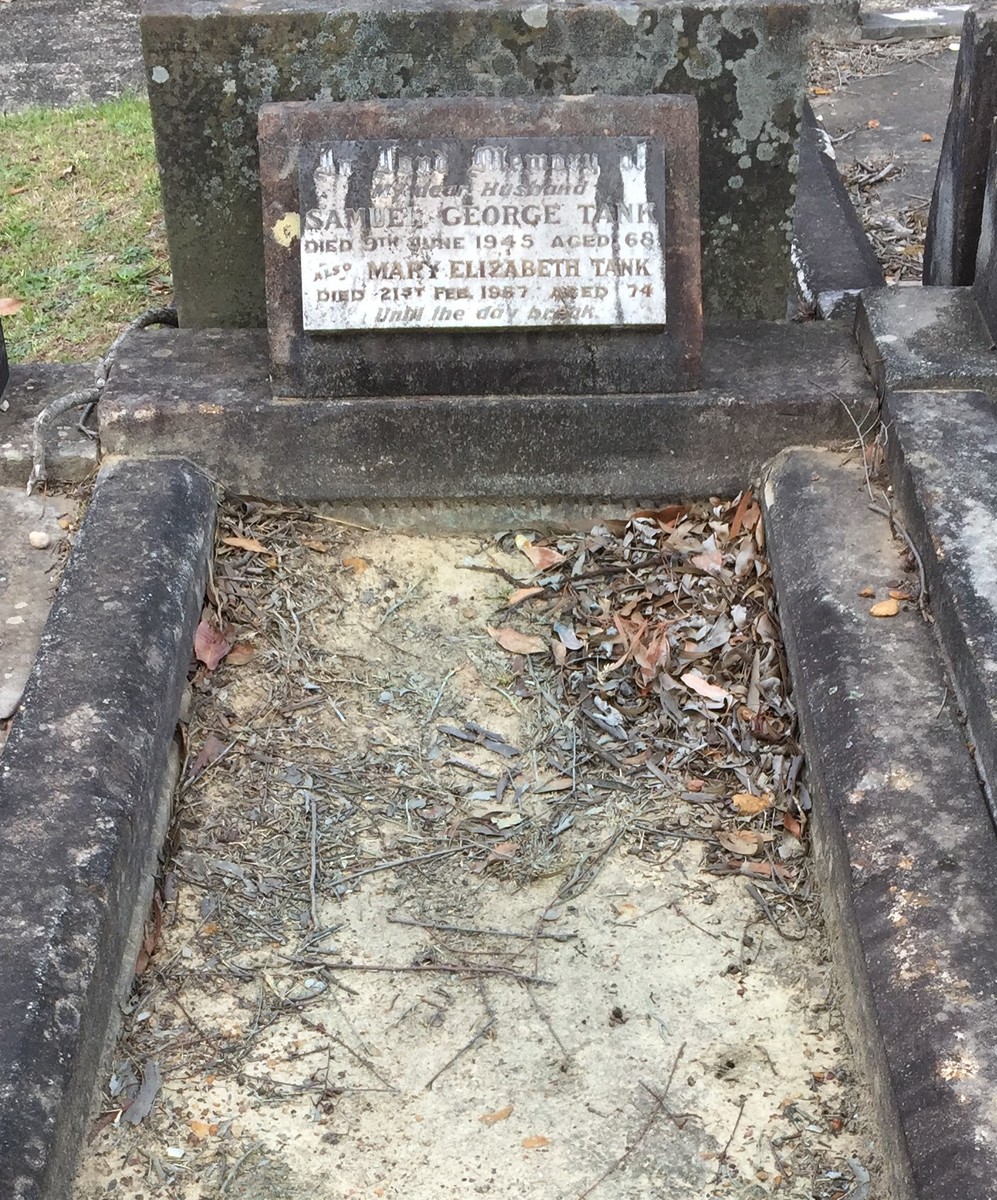 Tank, Mary Elizabeth (Shaw) (1882–1957)
×
Milton Hook, Ed.D. (Andrews University, Berrien Springs, Michigan, the United States). Hook retired in 1997 as a minister in the Greater Sydney Conference, Australia. An Australian by birth Hook has served the Church as a teacher at the elementary, academy and college levels, a missionary in Papua New Guinea, and as a local church pastor. In retirement he is a conjoint senior lecturer at Avondale College of Higher Education. He has authored Flames Over Battle Creek, Avondale: Experiment on the Dora, Desmond Ford: Reformist Theologian, Gospel Revivalist, the Seventh-day Adventist Heritage Series, and many magazine articles. He is married to Noeleen and has two sons and three grandchildren.
First Published: December 28, 2021
Mary Elizabeth Tank was a Sabbath School and Missionary Volunteers director in Western Australia and New South Wales Conferences, and later a Bible instructor.
Early Life
Mary Elizabeth Shaw was born in 1882 in Victoria, Australia, to John and Mary (Grundeman) Shaw. Little is known about her parents and early schooling except that her father was a sales agent of some kind.1 She joined the Seventh-day Church in 1904.2 It was in the church community that she met and married Samuel George Tank in 1908.3
Denominational Service
Soon after her marriage Mary began canvassing Ladies Guide in the rural town of Maryborough, Victoria.4 She continued this type of work until May 1914,5 always among people in the country towns and villages of Victoria. Samuel joined her in these endeavors, canvassing Practical Guide to Health, 1911 through 1914.6 They then decided to move to Cooranbong, New South Wales, so that Mary could train for wider service at the Australasian Missionary College, 1914 through 1919. She did not graduate from any particular course but fitted herself sufficiently to secure office employment. She was first appointed to the dual role of Sabbath School and Young People's Secretary in the West Australian Conference. Throughout the Australasian Union Conference at the time it was customary for women to hold these positions. Mary is best remembered for her pioneering of the Junior Missionary Volunteers (JMV) program for the children,7 graded courses in nature studies, Bible verse memorization, prescribed recreational reading and the habit-forming practice of home chores. Certificates of achievement were presented at Sabbath afternoon youth meetings. While in office Mary was also responsible for introducing methods of improving the quality of family life, using the Home Commission Course from the General Conference. The course included topics such as adolescence, health, nature study and the art of storytelling.8 On her own initiative she organized classes in elocution, first aid and sewing for teenage girls.9
In 1929 Mary transferred to the New South Wales Conference, accepting the role of Associate Young People's secretary in which she continued the JMV program.10 Once again, this was pioneering work because the JMV program was new to the conference.11 Later, the Sabbath School portfolio was added to her youth work.12 In this capacity she was adept at teaching other Sabbath School teachers how to use innovative visual aids to maintain the interest of children.13 In 1935 she began a different type of work for the conference, appointed to evangelistic crusade teams as a Bible instructor. She worked in this capacity until her retirement in 1942.14 Her years of loyal service spanned thirty-four years, her legacy found in the Christian character of numerous children and adults alike.
Retirement
Mary and Samuel remained in Sydney, her headquarters for work during the last thirteen years in service. Samuel passed away in 1945 and was laid to rest in the Northern Suburbs Cemetery, suburban Sydney.15 After his death Mary found solace and fellowship in the Adventist community at Cooranbong, New South Wales. She passed away peacefully on February 20, 1957, and was interred in the same cemetery as her late husband, She had no children and no known relatives to mourn. Her eulogy opined that "the world is the poorer and the church has suffered loss" by her passing.16
Sources
C., E. R. "A Most Helpful Sabbath School Convention." Australasian Record, September 10, 1934.
District of Melbourne. Marriage Certificates. Government of Victoria Department of Births, Deaths and Marriages, Melbourne, Victoria.
Hare, Robert. "Samuel George Tank." Australasian Record, July 9, 1945.
"Mary Elizabeth Shaw." FamilySearch, Intellectual Reserve, 2020. Retrieved from https://www.familysearch.org/tree/pedigree/landscape/9H49-NGM.
"Monthly Summary of Australasian Canvassing Work." Union Conference Record, November 2, 1908.
"Monthly Summary of Australasian Canvassing Work." Australasian Record, April 9, 1911.
"Monthly Summary of Australasian Canvassing Work." Australasian Record, July 6, 1914.
Pascoe, A[rthur] L. "Mary Elizabeth Tank." Australasian Record and Advent World Survey, March 18, 1957.
Piper, Clarice M. "J.M.V. Investiture Service." Australasian Record, November 10, 1930.
Seventh-day Adventist Yearbook. Washington, D.C.: Review and Herald Publishing Association, 1920-1942.
Tank, Mary E. "Home Commission Rally in West Australia." Australasian Record, September 19, 1927.
Tank, Mary E. "With Our Missionary Volunteers in Perth, W.A." Australasian Record, September 30, 1929.
Notes