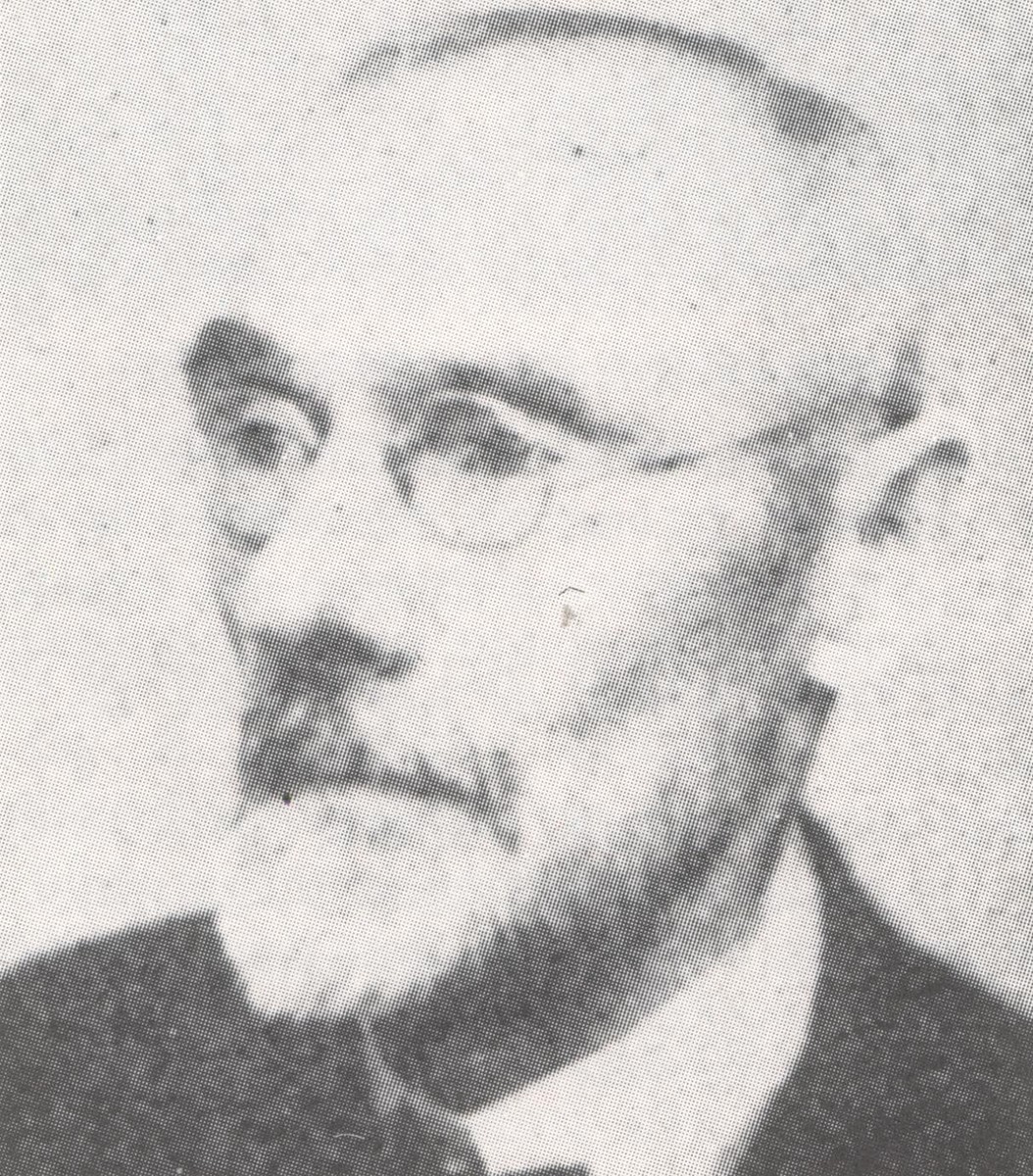 Carswell, William Robert (1863–1952)
×
Originally trained as a secondary history teacher, a career long Adventist educator, Lester Devine, Ed.D., has taught at elementary, secondary and higher education levels and spent more than three decades in elected educational leadership positions in two divisions of the world Church, NAD (1969-1982) and SPD (1982-2005). He completed his forty years of denominational service with a term as director of the Ellen G. White/Adventist Research Centre at Avondale University College in Australia where his life-long hobby of learning and presenting on Adventist heritage issues became his vocation. 
William Robert Carswell, teacher and translator for the Maori, was born in Wellington, New Zealand on May 17, 1863 into what became a sheep farming family after it relocated to the Hawkes Bay region of North New Zealand. He became a Seventh-day Adventist (SDA) in 1892 largely as a result of his own personal Bible study about the Sabbath and the subsequent reading of Adventist literature which led him to "hear more of the truth."1 Carswell became a literature evangelist for a time and during 1893 and 1894 attended the Saint Kilda Bible School in Melbourne, Australia. In 1895 he was an industrial student at the new site for Avondale College which did not formally open until 1897. He was likely involved in clearing heavy timber from the area and in construction of the first buildings with some Bible classes provided for those doing that work.
In the meantime, Janet Glen McCulloch Hamilton was living in Scotland with two small children. When her husband died, and later one child was killed in an accident, she determined to find a better life for herself in a milder climate, and so emigrated to Australia with her surviving daughter. On arrival they settled in the Melbourne, Victoria area. She attended the first SDA camp-meeting in Brighton and, as a strict Presbyterian, believed the messages she heard there. Given good prospects in the dressmaking business she was about to establish, she thought the sacrifice too great and thus looked for a community where she could settle where there were no Adventists. She found a suitable shop in Ballarat to rent at a favorable price, only to find that the lease required the business to be closed on Saturdays. Her landlady was a Seventh-day Adventist. Somewhat speechless, Janet went ahead and opened her business, but within six weeks or so had made her decision to join the SDA Church. Within a year Ellen White invited her to manage her home, then located in Granville, Sydney. Not long after, as the Brettville Estate in Cooranbong was being developed as the site for the new Avondale College, Janet Hamilton was asked to be the matron of the temporary rented dormitory facilities in the old Cooranbong Hotel for the first group of resident students. There she met William Carswell who had recently come to the new college being developed in the bush after two years as a student at the Bible School in Melbourne. Before long, theirs was the first SDA wedding in the Cooranbong community, with W. C. White serving as presiding minister.2
William and Janet Carswell, with their daughter Nettie from her first marriage, engaged in evangelistic work in New South Wales (1898 – 1900), Victoria, (1900 – 1904), New South Wales again (1904 – 1906), and Queensland (1906 – 1907) before working in New Zealand (1907 – 1911).3 With a good command of the Maori language, William spent most of the time on his return to his homeland translating SDA literature into the Maori language and working with the Maori people.4 He produced a monthly paper for Maoris called Te Karere o Te Pono (The Herald of Truth).5 Back working again in New South Wales, he taught Bible for two years to nursing students at the Sydney Sanitarium and Hospital at Wahroonga (1912-1913). The Carswells then spent some time in New Zealand early in 1914 doing further Maori translation work. They returned to New South Wales on March 24, 1914 intending to continue with his Maori translation work at Avondale.6 Instead they located in Sydney and lived in Wahroonga. William became known for his poetry7 and continued involvement in the distribution of literature and home visitation.8
William Carswell is remembered for pioneering the Bible work of the Church in 1898 in Newcastle, a large city north of Avondale College, where the Hamilton church was subsequently organized.9 He lived long enough to be invited to the 50th anniversary of the congregation.10 He is also remembered for first pioneering the work of the Church among the Maori people of New Zealand, an outreach which unfortunately soon declined when he returned to Australia. There was no one in the New Zealand SDA Church membership with his language skills and interest in the Maori work to replace him.
Janet suffered poor health for many years and was confined to her home much of that time, but her widowed daughter, Nettie Mills, cared for her until she died, just a few days before her 90th birthday on October 19, 1951. William lived on for a few months more until he died at the age of 88 on January 24, 1952. His long life was an example of "what a man of humility, diligence and conviction can do for God."11
Sources
"A new city mission . . ." Union Conference Record, September 15, 1898.
Brother and Sister Carswell . . ." Union Conference Record, April 6, 1914.
Carswell, W. R. "I Will Give You Rest." Australasian Record, November 29, 1943.
Carswell, W. R. "Recollections of Mrs E. G. White." Australasian Record, August 14, 1939.
Carswell, W. R. "The Triumph of Democracy." Australasian Record, March 11, 1940.
Carswell, W. R. "The Maori Mission in New Zealand." Union Conference Record, September 28, 1914.
Goldstone, S. Ross. "New Zealand." In Seventh-day Adventists in the South Pacific 1885 - 1985, edited by Noel P. Clapham, 16–33. Warburton, Victoria: Signs Publishing Company. n.d.
Stewart, A. G. "Another Link Is Broken." Australasian Record, February 18, 1952.
Stewart, A. G. "Another Link Is Severed." Australasian Record, November 12, 1951.
"W. R. Carswell and wife . . ." Union Conference Record, October 28, 1907.
William Robert Carswell Biographical Information Blank. South Pacific Division of the General Conference Archives. Folder: "Carswell, William Robert. Document: "Biographical Information Blank."
Notes